Hele, balíček! (3)
Tak co tam bude dneska...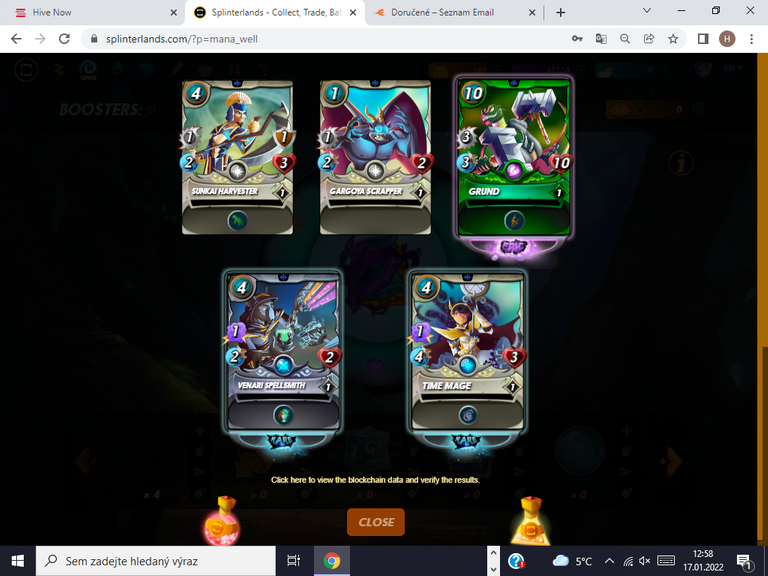 Grund - zelená EPIC, 4 USD! Tenhle balíček se jako první vyplatil. A 2x RARE, 2x Common... To je tak za 60 centů všechno. Ale ty první dva balíčky to teda nezaplatilo... Tak uvidím, co bude ve zbývajících 3 balíčcích.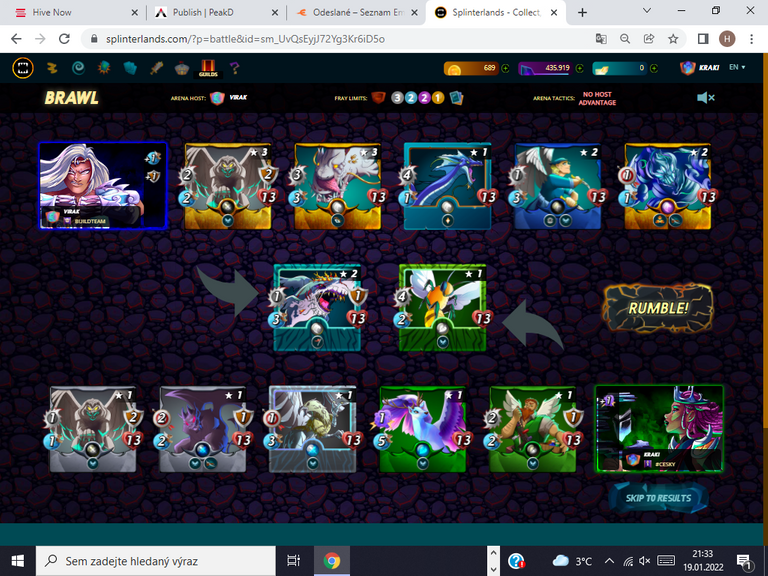 Bojuju v Brawlu. Tohle je můj jediný vyhraný zápas z osmi. Ani tady jsem na první pohled neměl šanci. On měl napůl zlatou sestavu, já skoro nic. Ale někdy i já mívám štěstí. Jednou z osmi případů.
@cryptoinvestsvk @godfish @greenmask9 @ibelin @jedenjenda @kraki @krakonos @kreur @pavelsku @softa @tazi @timehacker @zirkonov @zirky @zeero22
---
---