Česká pizza
Česká Čína určitě chutná jinak než ta čínská. S českou a italskou pizzou to asi bude vypadat stejně. Ale hlavně, že nám chutná... A kdo ví, co by nám nějaký kat řekl ke katově šlehu!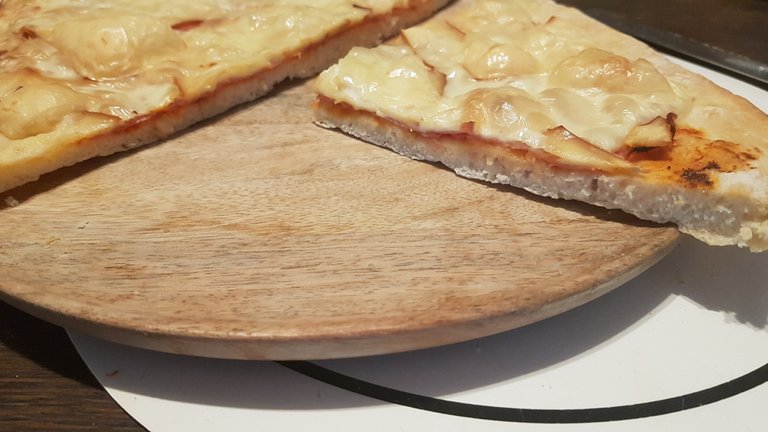 Tak k tomuhle výsledku je ještě daleko, teda spíš dlouho...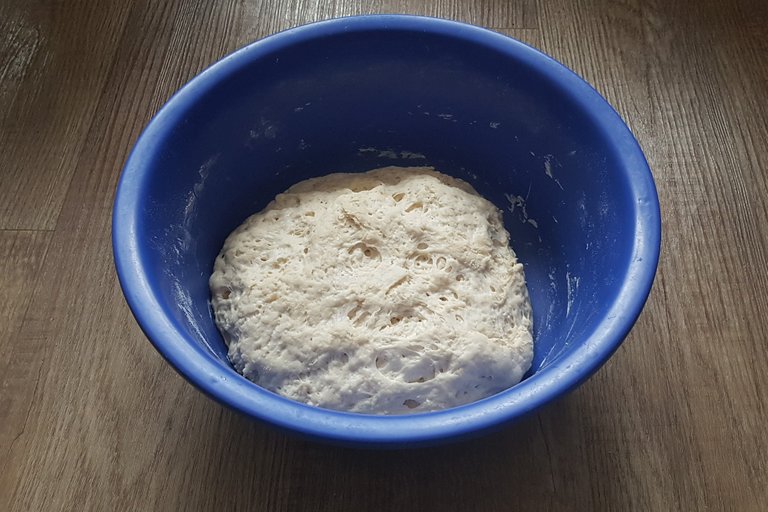 Na začátku je těsto. 1/2 kg hladké mouky, půlka kvasnic, která vykynula zvlášť s trochou mouky a cukru, sůl(přiměřeně) a sklenice vlažné vody. Všechno se prohňáca a na hodinu strčí pod peřinu.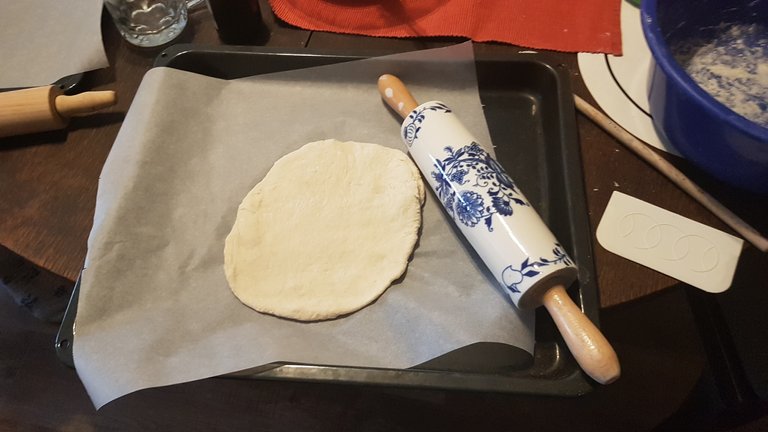 Ital by pizzu točil na prstě. Ale já ji při tom vždycky protrhnu. Takže plech, pečicí papír a váleček.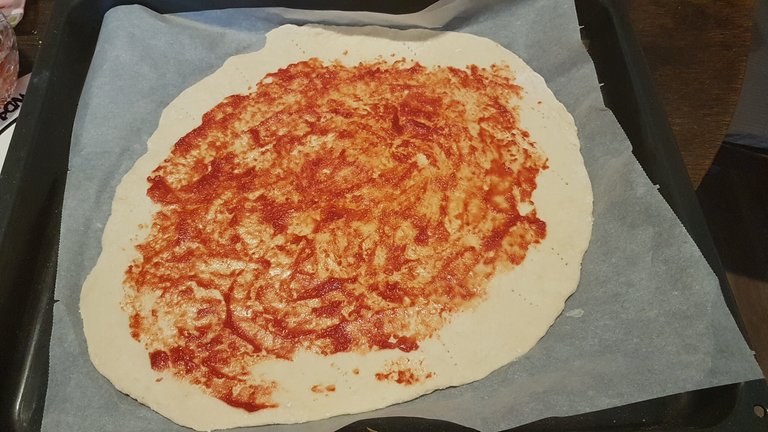 Tomuhle říkáme matla... V sezóně rajčata, jinak protlak. Jde to i z kečupu... Smícháme s utřeným česnekem, stroužků podle velikosti. Trocha soli, olivového oleje...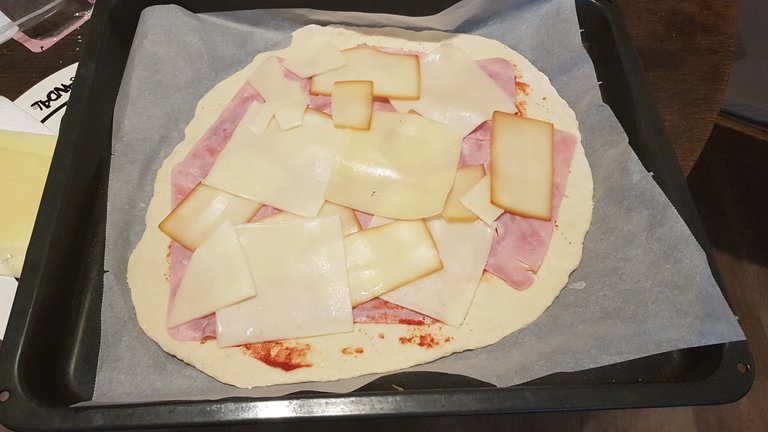 Potom vrstva šunky (nebo slaniny, nebo něčeho jiného) a druhá vrstva sýra, nebo směsi sýrů...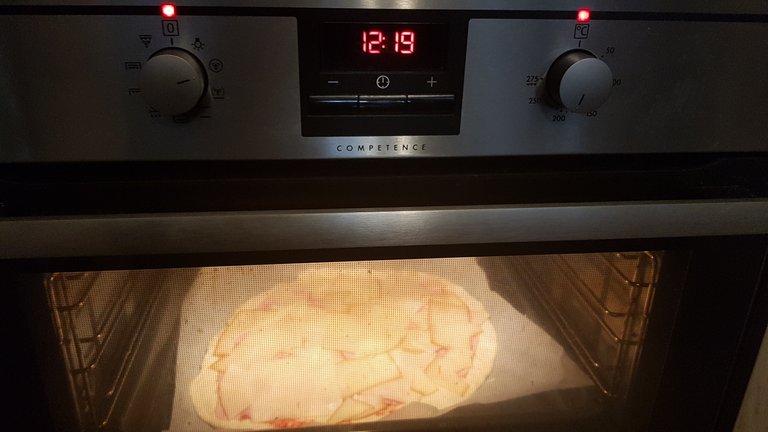 A šup s tím do trouby, budou takové dvě. Asi 15, 20 minut. Když to je, tak to je.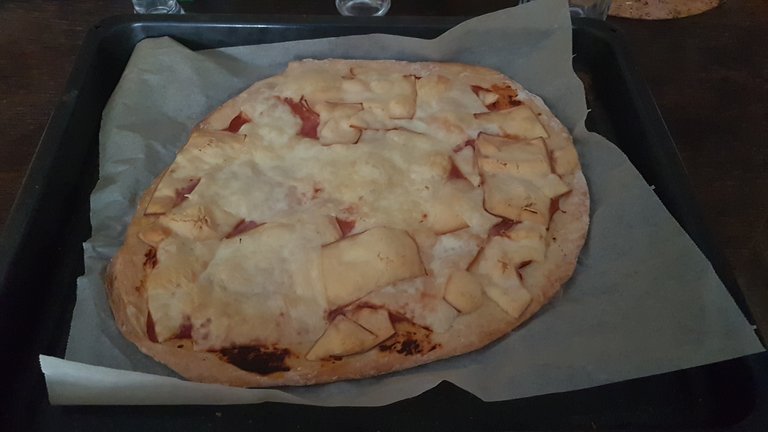 Opatrně se vyndá, rozkrájí... Tím pověřuju tátu. Jinak to umím sám...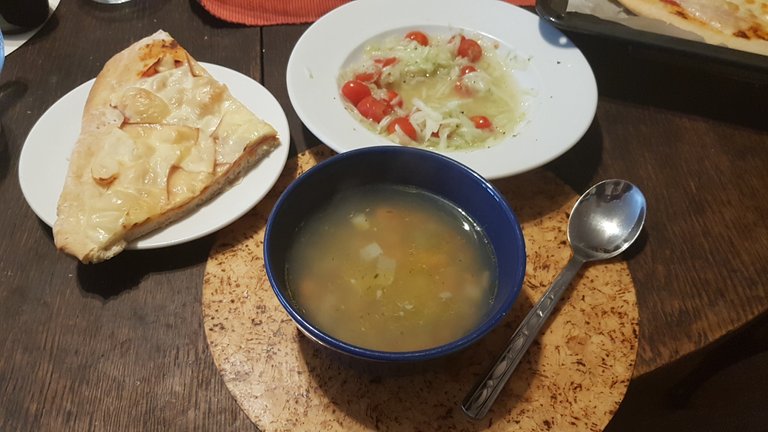 Nejradši bych si tu pizzu snědl samotnou, jenom si ji posypu čerstvě namletým pepřem... Ale máma trvá na hovězí polévce a salátu...
Dalo by se toho do pizzy přidat ještě spoustu, třeba bylinek... Ale já to mám rád takhle! Děkuju @zirky -mu, že tátu inspiroval, aby to se mnou udělal. Ta znojemská s rýží, co dělala máma, holt zbude na večer...
---
---