When you enjoy the pizza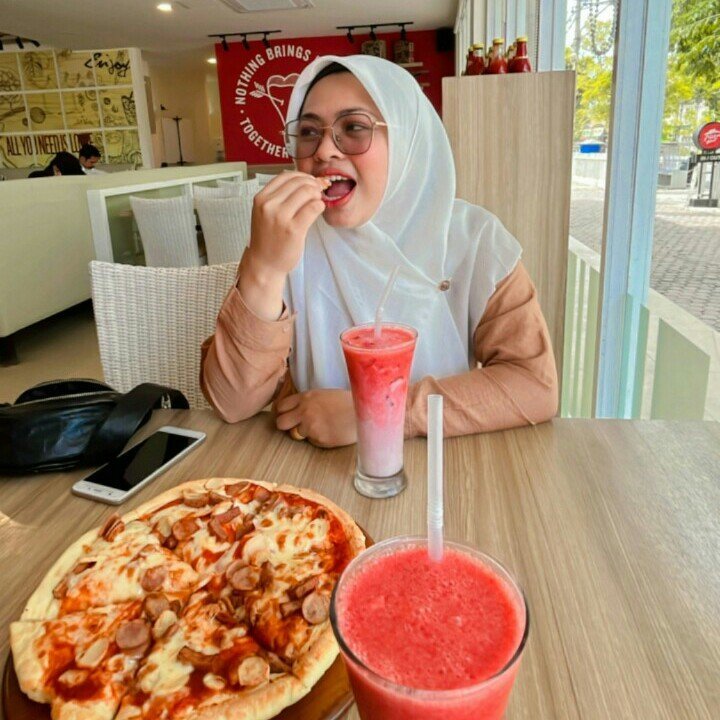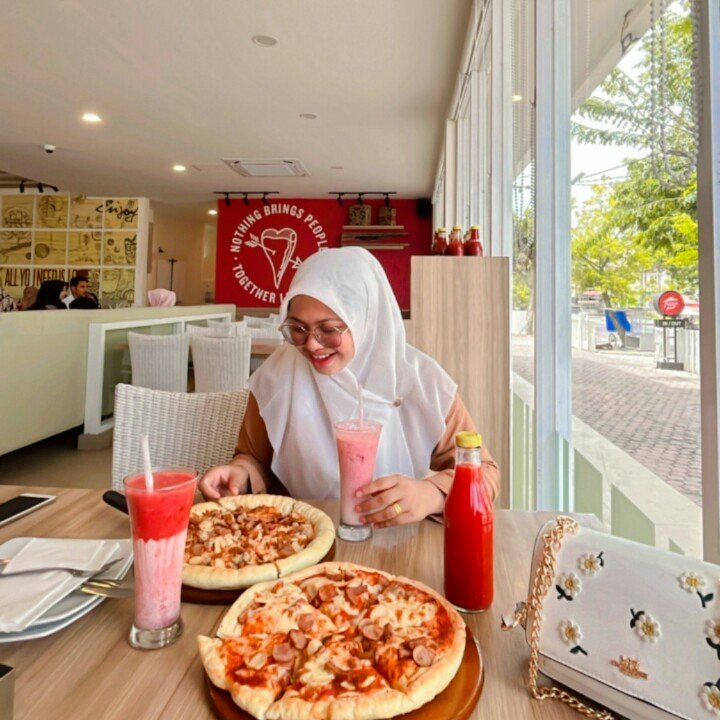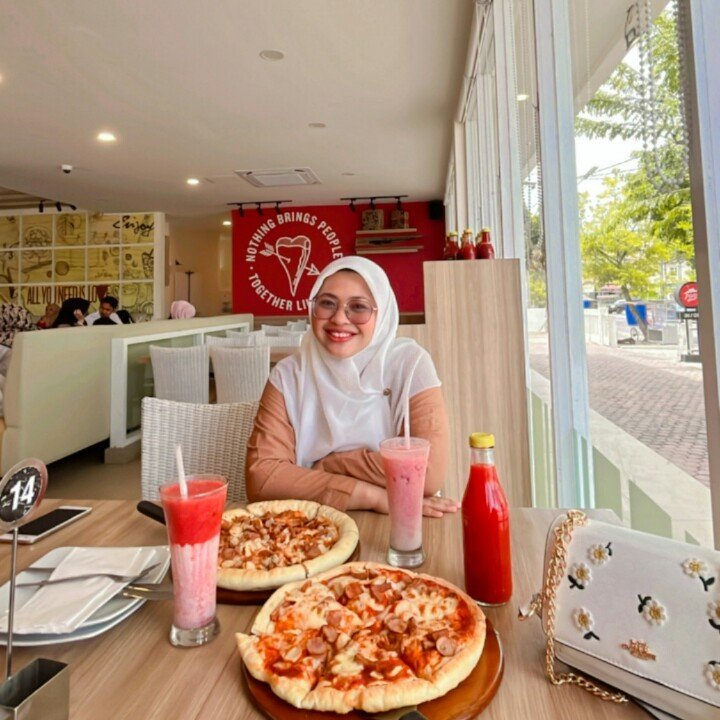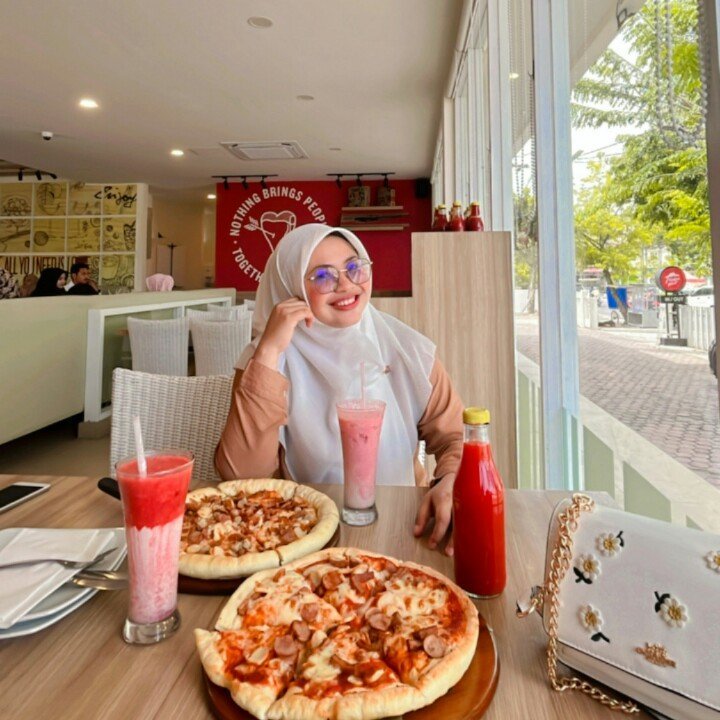 Hopefully all friends are always in good health and keep their health wherever friends are all. Thank God the weather this morning was not cloudy, friend, where in. But tonight as I'm typing this article it's starting to rain.
Whether it will rain heavily or just a light rain I'm also still waiting. Today I share some photos when I and my best friend have lunch at pizza hut. This is the umpteenth time request from my friend that I finally granted it to eat here.
Spending a little more money than usual is certainly not an exemplary thing, friends where in. But in three months only once, maybe it's still understandable, for example like me, hehehe.
Note: Stop looking at the first to third photos, friends, where in. Because the next photo seems in fact when eating is not as aesthetic as the photo at the beginning. ha ha ha.
---
---