RE: Photochain Challenge: 105th Edition Start - 104th Edition's Winners

You are viewing a single comment's thread:
Hello @davidesimoncini and photo contest fans,
Two weekends ago I hiked in deep snow in mountains in southern Poland. A lone dog joined my group - which happens in rural areas. He had a collar, was well groomed - certainly belong to someone. This dog was special. He didn't aimlessly thread around our feet. He was clearly leading us. Always ahead of us, waiting when we lagged behind and finding best paths in knee-deep snow. Read the full story here: https://ecency.com/hive-184437/@klub-wloczykijow/z-przewodnikiem-na-jalowiec (POL / ENG).
PS. His award were our sandwiches- he accepted them gracefully.
My entry for this week's contest is THE DOG. Pictured here with Agnieszka, one of my hiking group, who was wearing cloths in shades of RED (ladies and all color-sensitive men - forgive me classifying pink and salmon as red...). In front of them a BACKPACK.
DOG + RED = BACKPACK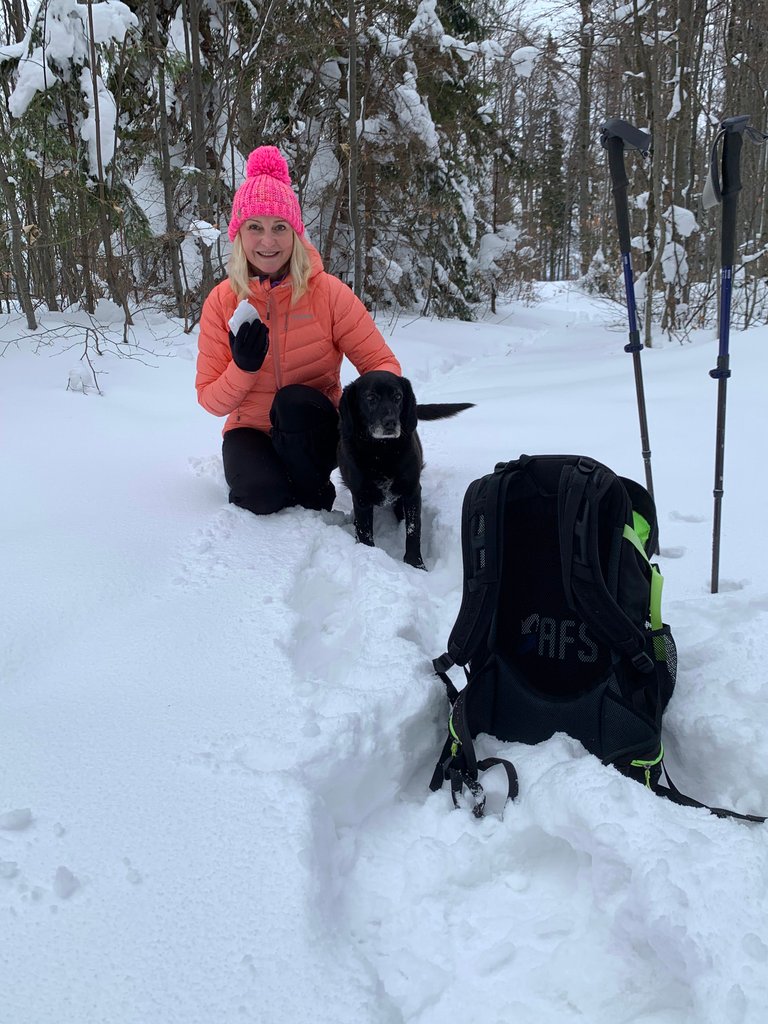 ---
---