Brave enables encrypted video calls
Brave which is the most privacy focused browser and faster than Chrome now adds encrypted video calls. Never tried this? CLICK HERE TO DOWNLOAD BRAVE you can add all Chrome plugins as it works on same engine just with tweaks.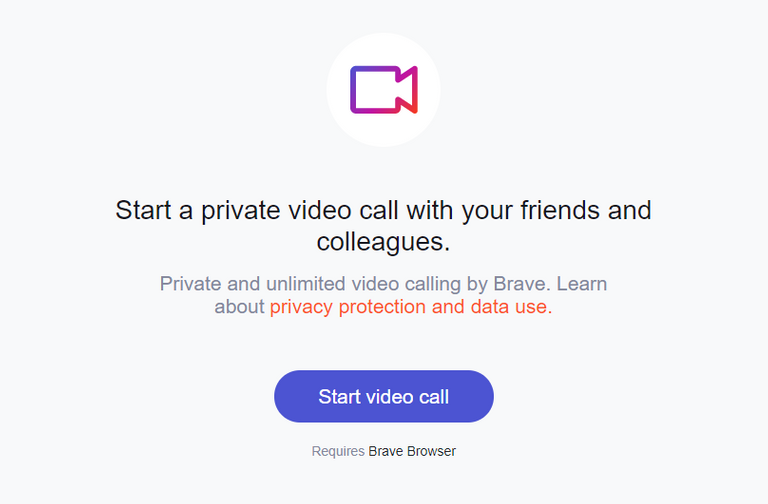 It already works in BETA on https://together.brave.com/ but you need the browser so install it from the link above or any other.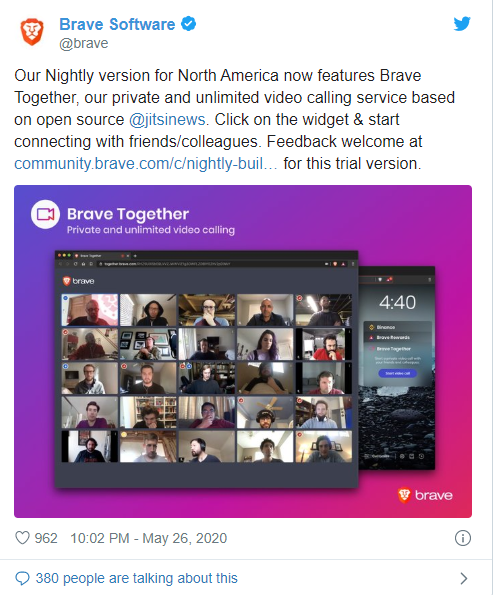 Brave Together is based on the open-source, encrypted video chat software Jitsi, the preferred video app of NSA whistleblower Edward Snowden, according to an interview he provided Wired in 2017.
Worth to note, Brave has its own token BAT which trades nicely.
Top15 Exchanges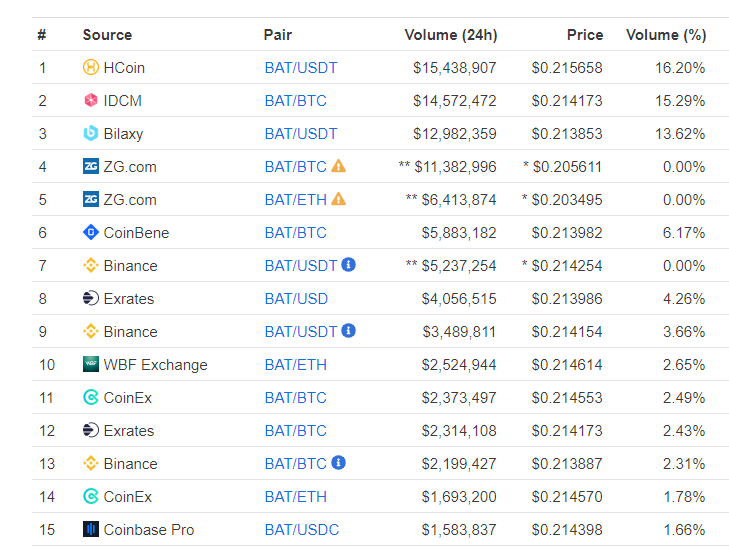 They have many good spots but from those i chose Coinex as my main one to trade as they need no documents and don't make up volumes like many here in the top list. My second go for BAT is Binance
REAL WAYS TO MAKE PASSIVE INCOME FROM CRYPTOCURRENCY - DOWNLOAD FREE EBOOK NOW
---
---