I Wasn't Expecting The Sunset
Good day you all lovely hivians, This is a very short weird story about my sunset photo, it's immediately after the rain i took this photo i was on my way home from the store which is not far from my home.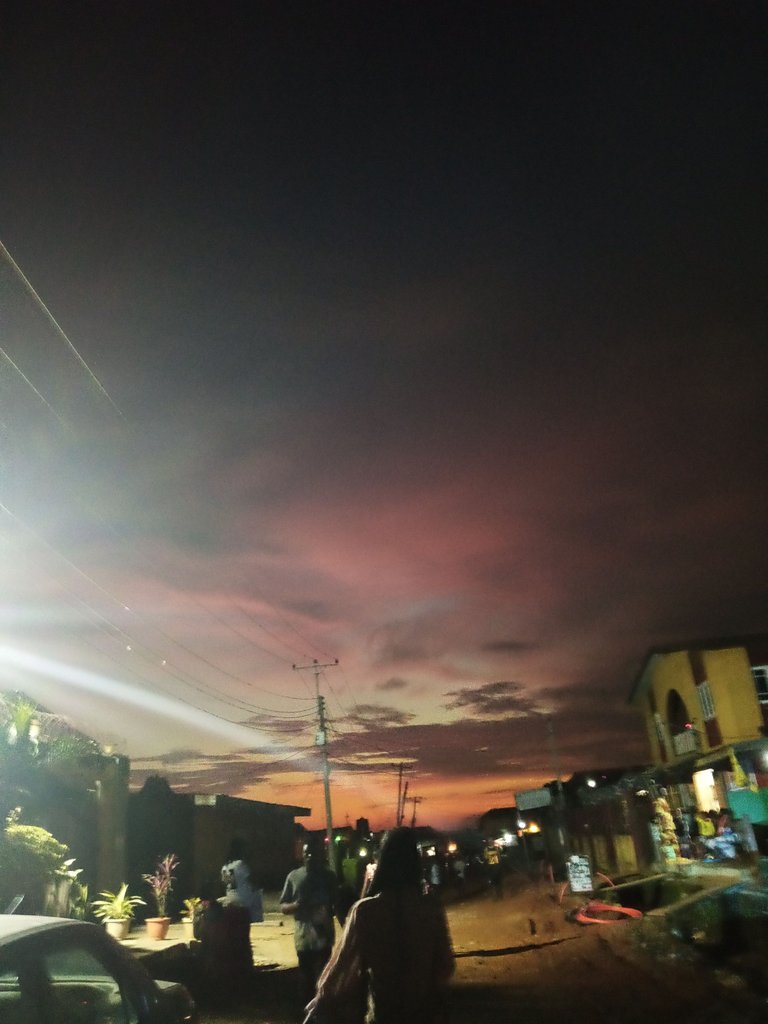 You can see that i was on my way home, It is very weird the sun didn't shine all day, It was all raining and it warranted us to be indoors. The rain comes with a very tricky breeze that gives cold at the end of the day and i can tell you boldly no one wants that to happen to it loves one's.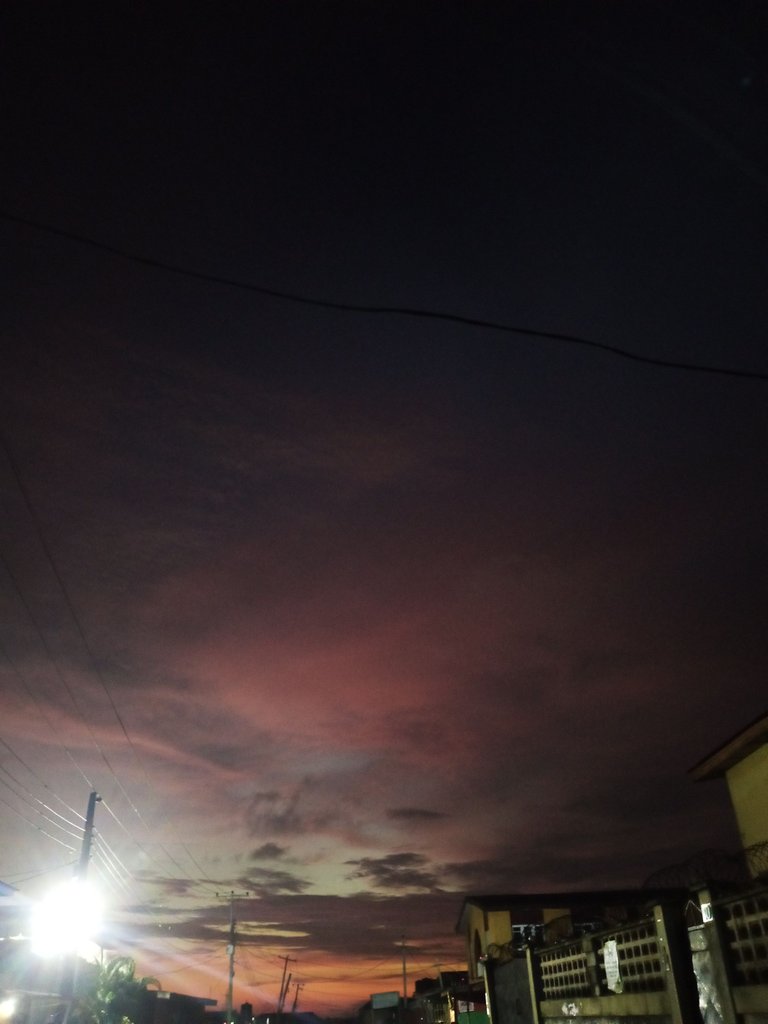 Forgive me but i was actually going to take a different shot of the sunset i had the street lights in it the sun was not supposed to set at that time of the day even after rain fell it is late hours of 7:10pm normally the sunset is not available but this was available.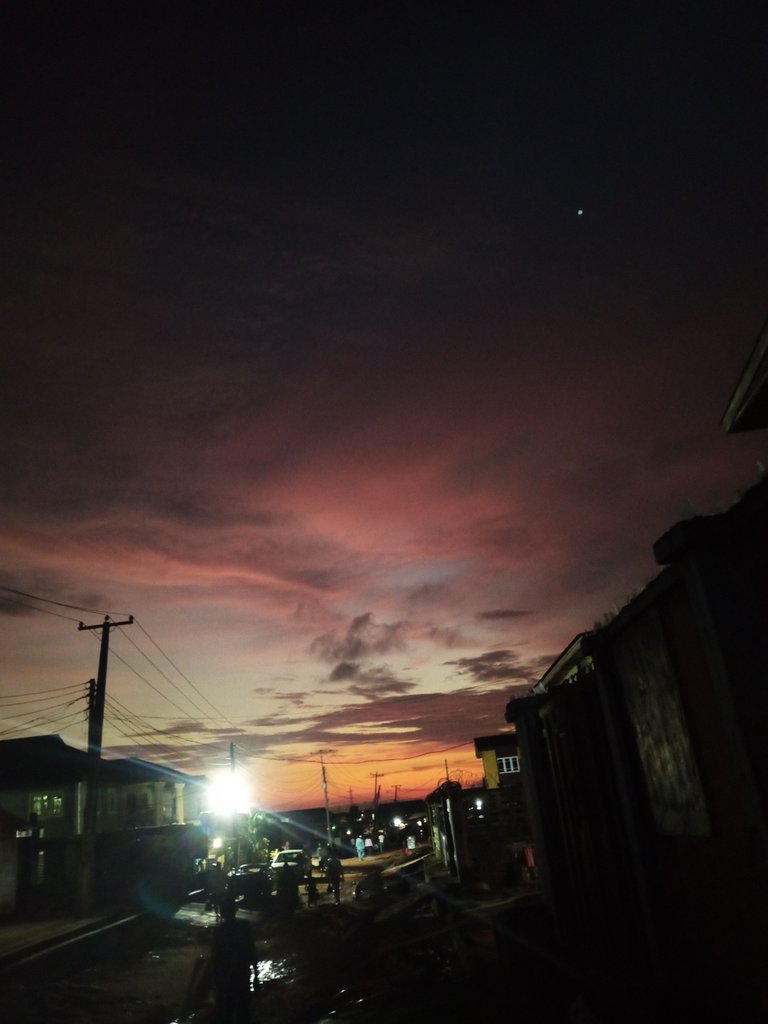 I had to shift backwards for a clear shot but it was still bringing the street lights in i had to just take the shots that Way.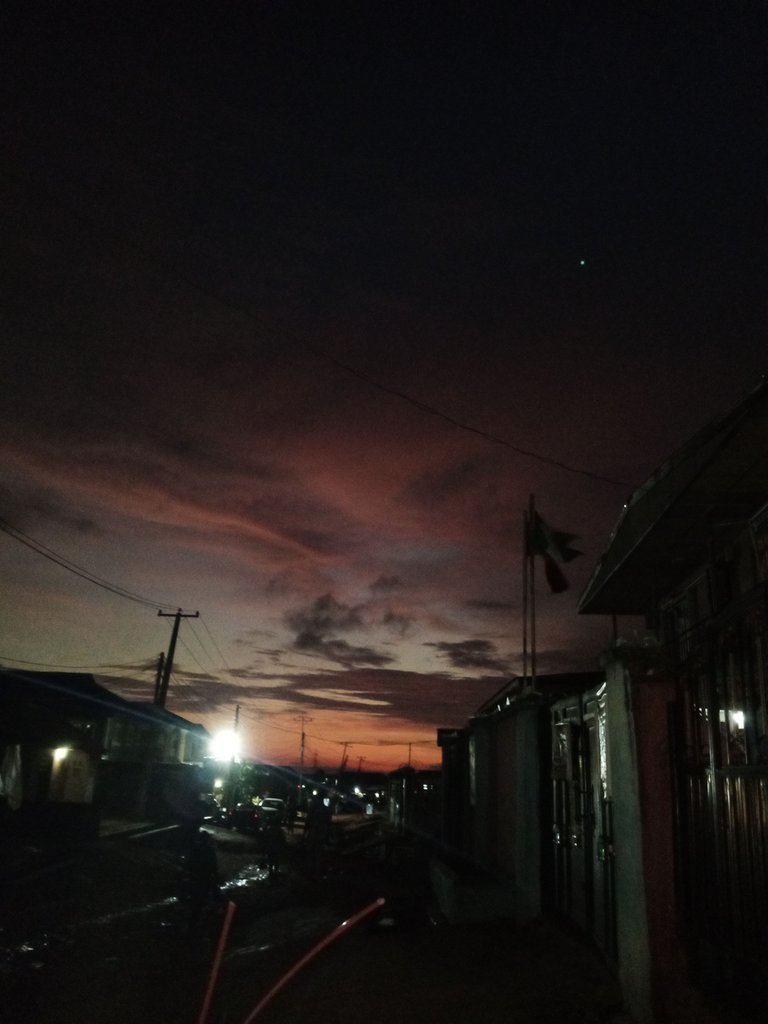 I went backwards more and more but it was becoming darker i had to just take the shots that way. I wasn't expecting the sunset, but it was good it showed up because what sunset shots would I have taken.
---
---