Danger: Alchemy 23-002 - Magick?
Make visible what, without you, might perhaps never have been seen.
18 years ago I created a zine about magic.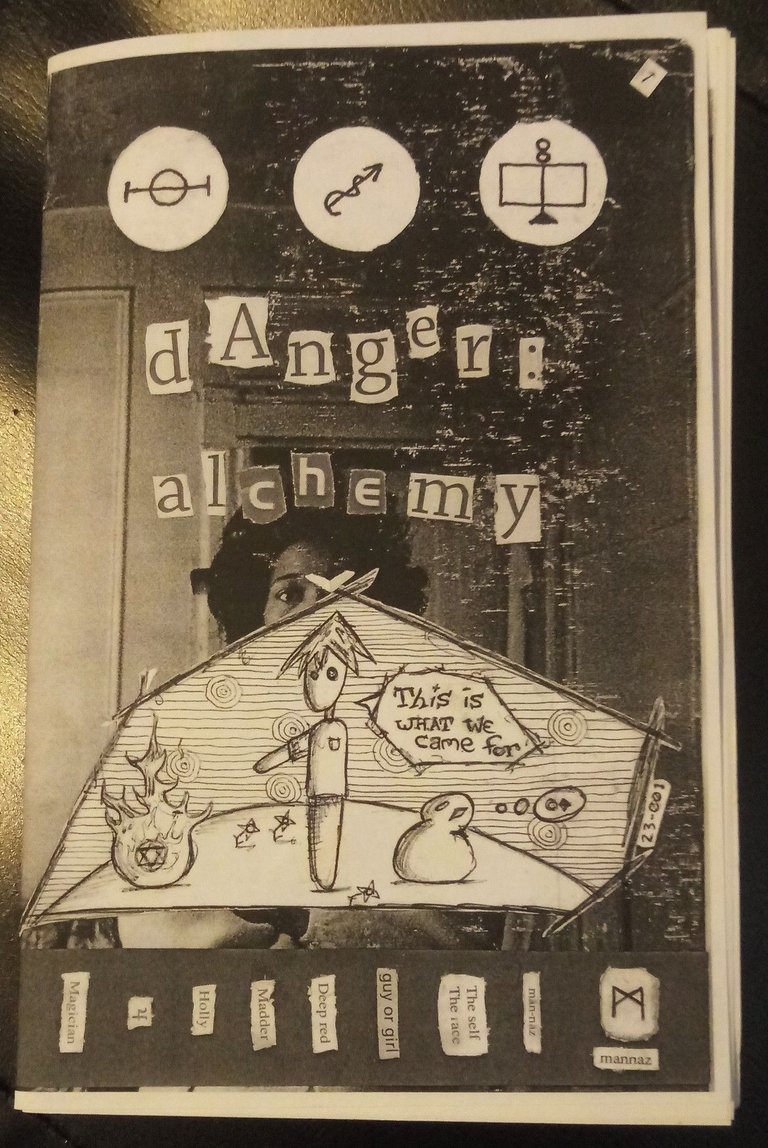 The first page read:
The intent is to inspire, to introduce thoughts and ideas from various writer/thinker/artist/magicians you may not know but will, to provoke change, to broaden perspective, to assist the child evolving in building the best of all possible worlds

May you take what is inspiring and useful and leave that which is not.
Today I'm starting a new year long class into Hermetic Magic so I felt it was a good time once again share my thoughts on the subject. Bonus that today is April Fools! I am the fool, just as in the tarot, the first card, the first step in a journey.
Magic?
There are many different interpretations of magic. The best beginning magic lesson speech I've ever heard is by someone who never uses the word magic...
He uses the word man, to me this does not mean a specific gender, this means all people of earth. Everyone is equally capable of transforming their life for the better.
Enjoy

Much Love, junkfeathers
p.s. today is Hive Power Up Day! Power up yourself and power up others <3
---
---