I am an anarchist

I could call myself an anarchist. Many bitcoin enthusiasts are. I have no respect for government, who I see as the problem, since it's run by the bigger mafia criminal. Anarchy can be summed up in the phrase: "You don't speak for me". Hive has really facilitated my anarchic style and that of many others. We tolerate non-anarchists although they may not tolerate us.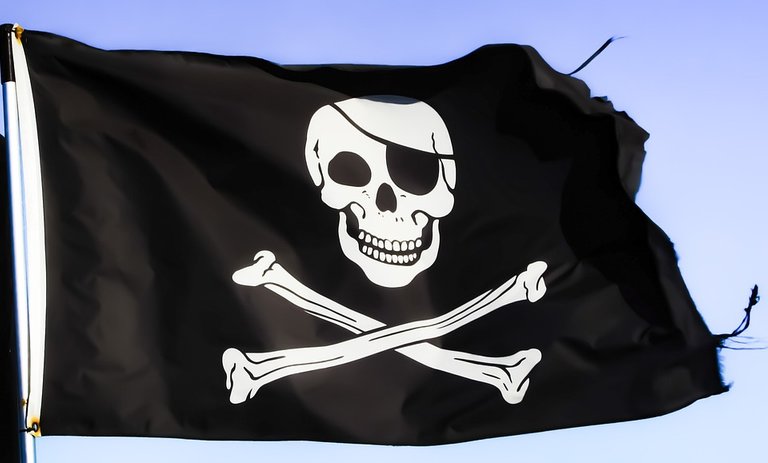 I have clashed with some opposition here on Hive who think opposite to me and we occasionally sling insults in the comments and that's fine. Hive allows for open dialogue and mud slinging. You have pro and anti of everything in life. That's what anarchy facilitates too.
Sadly Hive has been invaded by those who don't like our anarchy or freedom of speech. They try to be the censorship and thought police here on Hive, and that is simply not what Hive constitution is about. "Do what you like but harm none". Anyone is free to decry my opinions since I'm no one of any more value than anyone else. We all have rights to free speech here, so sling away. Your opinion is welcomed in the world of the anarchist. As long as you don't attempt to silence me.
Naturally hate speech is frowned upon. Any abuse of another is not cool. But you can scream your gospel from your blog page as much as you wish. It's your profile. Obviously Hive is a microcosm of the world so we will have all sorts here, pro and anti. Variety is great. I even enjoy the odd mud slinging sometimes too. My ego is above insult at this stage, so close to death. You will probably never be an anarchist. Only 1% of us really get it, though you're welcome to leave your government behind and your wokism.
I will offend you sometimes as I'm not polite. If you can't handle it then go away. The current agenda pushed by the Communist transgenders is so opposite to where I'm coming from because those who push it are hypnotized by their government to push this Communist regime and its sick mental illness. But that's your business. Anarchists allow you to be as dumb and hypnotized by your government as you want.
Push your sick system on the kids if you like, they will fall under your propaganda but I will be free to call you out and walk away. I will offend your snowflake sensibilities and be really rude. Anarchy in the UK is coming right now, since we are free. That's a parody of the UK punk rock legends called The Sex Pistols. Terrible musicians but great anarchists.
As an anarchist I can be politically incorrect. I have Irish blood so I loathe the government or anyone who tries to pull their law over me. It reminds me of the crown and they were brutal. The coming Planet China will really mess up your little world guys and even us anarchists will be dead by then. So I will be celebrating anarchy while I can. It's our last years on the planet by the looks of it. Totalitarianism is the long term agenda by your government right now.
Anarchy is the real freedom, liberty and empowerment on the planet. Any other form of government is a crime. Democracy is hijacked and a con. Autocracy is a dictatorship and Communism is covered autocracy. That's my anarchic opinion. I don't need approval or acceptance, I need freedom to do whatever I like without harming anyone. And I will die an anarchist. No one has power over me. The government has always been run by the criminal elite – the bankers and the other criminals are simply the bigger mafia and they own the political parties by funding them.
In fact they fund both sides of any world war. So no government power has any right to dictate to me. They are all bought by the mafia elite with zero scruples and who are anarchic themselves. So I am my own king and president of my sovereign state of being. This is beyond Libertarianism. It's so far left that it's right. You could put it the other way too, I would still agree.
A peaceful anarchist is the only way to be. I recommend it at this stage on the planet. It's either that or Planet China dictatorship. Your choice. Submit to your government and their current dictates and you are a subject of and submissive to Planet China guys. It's as simple as that. Well, I will live and die a free anarchist. The government are mandating stupid and criminal and dangerous demands.
This is how I flex and make my power moves. I am over virtue signaling and political correctness. There is no more rationalizing with criminal leadership and stupidity. The anarchic state of Julian is my new nation and I am the population. We have an anarchic constitution here and we are not afraid of death, only afraid of ignorance.
There is no room for wokism or any government here in my state. Coders and early bitcoin OGs were called cycberpunks or cypherpunks and they were anarchists too. I don't have all the answers but I have seen that governments don't either. So anarchy is my code. It's open source and you can have it for free too if you choose. The government is never the good guy. Statists are anathema to my anarchy.
Blockchain, cryptocurrency and smart contracts are potentially the platform for anarchists. There are rules, codes and laws but you are free to join in or not. You can walk away and leave it all behind or you can use the code and platform in a relationship with another person if you choose. Open source is the goal of life. As is free energy for all. The only rule is "do no harm". But there is free energy available and it's those in power that deny it to the people. No one needs to starve. Utopian ideals are for dreamers and I like to dream big. It's all a dream really in the end. Especially in hindsight.
(image pixabay)
---
---