The powers of darkness return - time to shine your light fellow spiritual warriors
Five hour daily power cuts are back here in sunny South Africa. They call it load shedding, and it's back with a vengeance. Can you imagine already living under level 3 lockdown with beaches, gatherings and all alcohol banned, and now the power goes off for 5 hours a day on top of That? The economy will go from lame to paralyzed, from limping to crawling. And the psyche of society will be frayed at the edges, I imagine.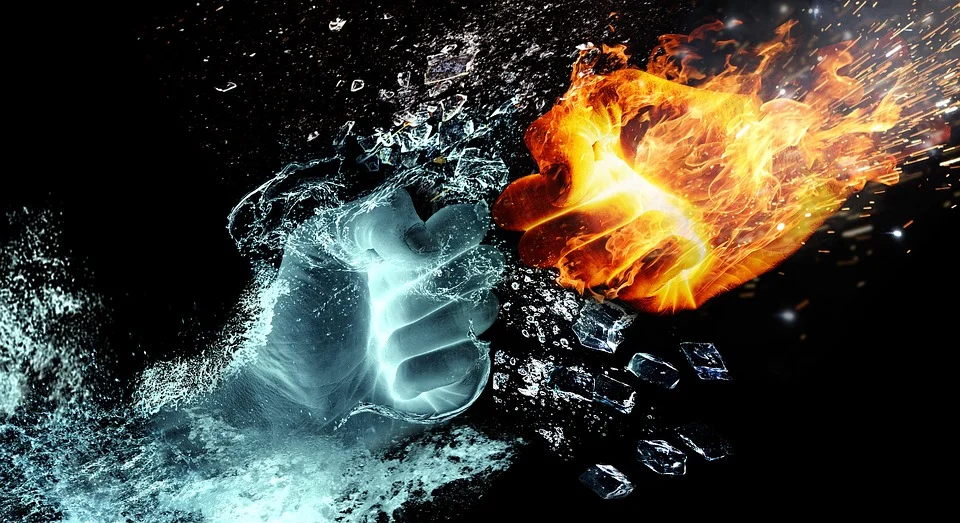 I'm fortunately not phased or too affected because I have my solar panel and battery kit as a backup. I bought it 3 years ago when "load shedding" became a popular pastime here in darkening Africa. The other major blessing this time around, is that the power cuts are in two halves, of 2.5 hours each, and they fall– so far – mostly at night. Either they are from 10-12.20; and then 4-6.30am. Or some variant of that.
So most of us are spared from the worst of the power cuts. Apparently our coal supply is weak again or something. Who can say for sure with all the government shenannigans going on? Sometimes however, the power cuts occur during the day and we have to sit it out with whatever we were doing. Even with my solar panel and laptop battery life, the wifi goes off and obviously so does the internet.
It's at times like these that I take the opportunity to go out for a hike along the cliffs above the rocky sea shore way below. The current extreme circumstances that we all face now in our different ways globally, oblige us to call upon our inner strength and capacity to adapt and think outside of our normal routines. My life is less affected but I can imagine business owners must be taking great strain.
Add to this the fact that the new year's school opening has been pushed back by two weeks, so the kids have to hang around at home now waiting for school to open. I presume that they are only too happy, but it does compromise their education to a degree. Especially with power cuts to their wifi and home schooling alternative, which has arisen.
Zoom classes are now the new norm, though something is being lost when direct social interaction face to face is gone. Live action living has been replaced by online virtual socializing – often via gaming – and I don't see it as completely healthy overall for the kids today.
And this may go on for months to come at this rate. Multiple crises are impacting us here in sober South Africa (with the alcohol ban), and let's add to that the nightly curfew from 9pm until 5am. Does it sound like a war zone? I think it is. I expect the economy to crash further and the Great Depression to set in. I foresee a world war, starting in USA this week with China as the enemy and going global. I could be wrong and I hope so, but still conditions are going to remain compromised as they currently already are nation wide here in the deep south.
Each nation has its own flavor of lockdown lifestyle going on now, a year after covid first arrived. Can you believe that we are still totally under this imposition a year a year later, with no sign of letting up? It looks like life will never be the same again, not in a good way either. I recommend that we now call upon our inner resources of resilience, strength, adaptability and innovation. I no longer fear any covid cold but more the effects of the preventative measures imposed in the name of the covid cold.
If you are already detached and renounced, like me, then there is nothing to lose and no worries mate. We still have our spiritual insight, time to meditate and opportunity to exercise, but I may be one of the lucky few. Others with less spiritual insight or more social demands, like family and career, might feel the affects of lockdown and power cuts much more. At times like these we really need to be there for each other as a community. Social gatherings are banned but I still meet up with friends in small groups to do bhajan together or share a vegan meal, while discussing philosophy.
The powers that be cannot lock down our psyches, and don't let them lock down your spirit. And if they turn the lights out or take away your power, then simply tap in to your higher power and shine your personal light – ignited by the torchlight of knowledge. Knowledge will be your power now, as the electricity buckles.
We have trained for times like these. Now is our time to rise to the occasion as spiritual warriors on the battlefield of life. Now is the time to call upon our resources of inner strength and resilience. We may become the resistance, the minority, the enemy even, as the government and the majority turn into the villain or the indoctrinated mass.
Those of us who fight to preserve our sovereignty, our right to worship communally, to practice our religion in an impending communist and atheist state, we will fly our flag – or go underground. When the government becomes the enemy of freedom and of the people, we have to become our own judges of right and wrong. We have to look within to find our own moral compass. We spiritual warriors will be tested in coming months, and we have to shine brighter now as the government plunges into a literal and figurative darkness.
This is just the second year of the great war against humanity, imposed upon us by our own governments and the elite of the planet. It may be years more of this to come. So bring out your game plan, your A game, your big guns, so to speak, and polish them up, because last year was just the warm-up for the bigger tests ahead. I am ready and I will make my biggest impact on the world now. I have trained for this battle against the forces of darkness and I am ready. How about you?
(image pixabay)
---
Posted on NaturalMedicine.io
---
---