Trabi, one of the symbols of the Communist Germany.
Today I went to Berlin for a visit. I have not lived in Berlin for a year now, but in Potsdam. I moved to be near my son but before that, I lived in Berlin for 13 years, my friends are all there.
So today, as I said I went to visit some of those friends and when I was returning to Potsdam, on my way back to the Berlin Central Station (Berlin Haptbahnhof) I found this group of small cars, known as Trabi.
---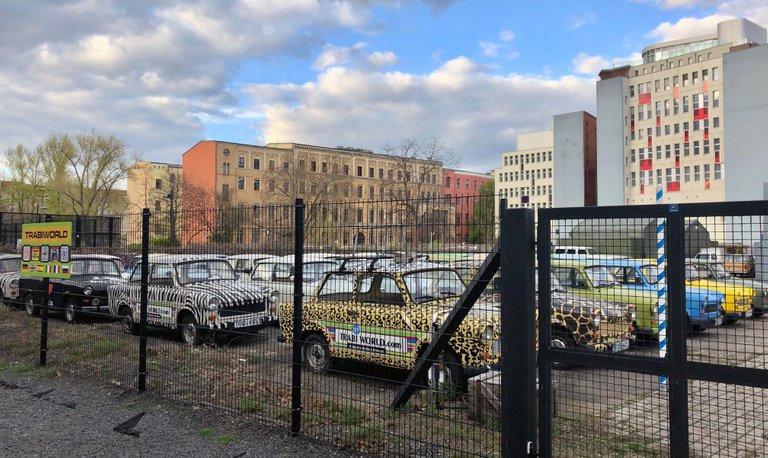 Its real name is Trabant and were produced in East Germany from 1957 until shortly after the fall of the Berlin Wall, more exactly 1991. As I said in the title, it is considered one of the symbols of the Communist Germany.
The Trabant had a duroplast body mounted on a one-piece steel chassis (a so-called unibody), front-wheel drive, a transverse engine, and independent suspension – unusual features in 1957 but it remained much the same until 1989 when it acquired a (licensed) Volkswagen engine. The 1980s model had no tachometer, no indicator for either the headlights or turn signals, no fuel gauge, no rear seat belts, no external fuel door, and drivers had to pour a mix of gasoline and oil directly under the bonnet/hood. - More info in Wikipedia
The truth is that reading the description of the 1980 model, it seems to me more a symbol of Communism in general 😋.
---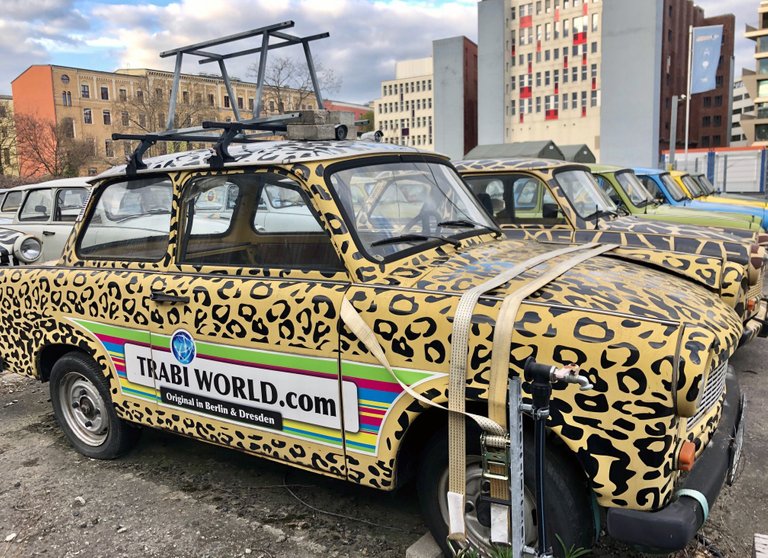 Even being a car with many defects is coveted by collectors in the world and ... it is also very sought after by tourists visiting the city of Berlin. This group of Trabis in the photo is for renting to tourists. You can tell by the design in the paint of the body of the cars, although there are many with the original colors as well.
---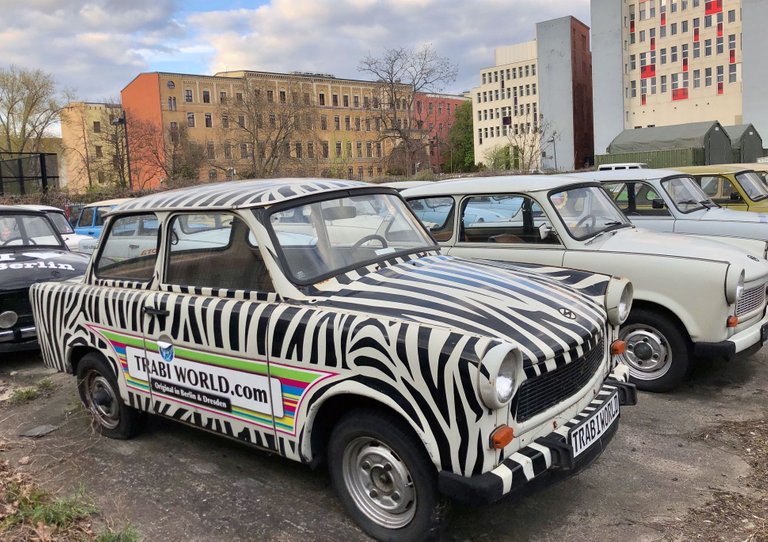 Personally I liked this one the most in terms of design. I know, the classic "I Love blablabla" but I really love Berlin.❤️
---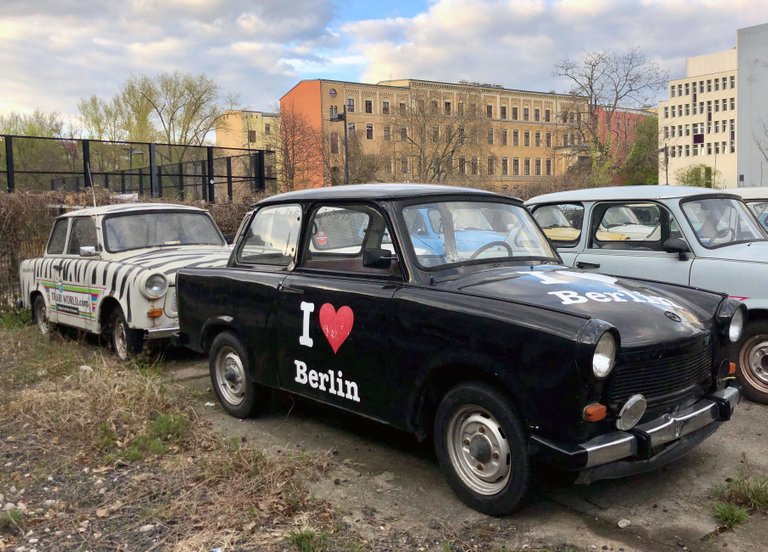 From what is written on the sign they do tours with the cars and they also have a museum of Trabants. I have seen many times those tours around the city, a lot of those carts one after the other and people stuffed inside like tuna in a can. They are really small and look very uncomfortable to ride I must say.
---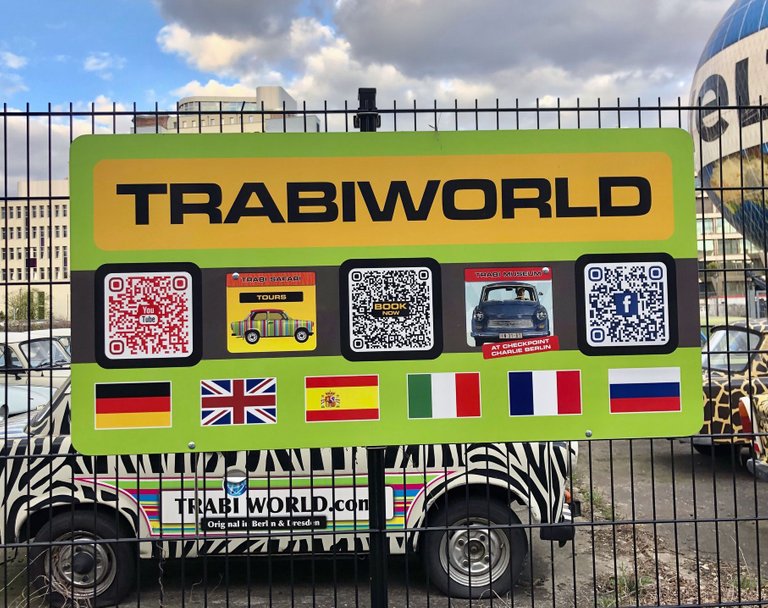 If I were buying a car I would definitely not buy a Trabant but I have to admit that they are a historical curiosity of this country (or at least half of it 😅).
Did you know this car model from the former Communist Germany?
---

30% from the rewards of this post are going to @pob-fund.
---
Posted via proofofbrain.io
---
---