My Silver Collection 9 - Another Australian Silver Dragon and a big thanks to @silversaver888!!!
This is going to be a different edition of the series about my silver collection. As you may remember, in my last episode I talked about one of my favorite pieces, a 2018 Australian silver coin, rectangular in shape with a dragon figure embedded on one side.
But first of all, I want to give many thanks to @silversaver888.
Thank you so much!!!
---
And why am I doing this in the review of a coin? Well, @silversaver888 did a week ago the review of the same coin that is already part of my collection since yesterday. I won't need to say anything about it because @silversaver888 already did it in this post. And by the way, if you are interested in gold and silver collecting do not hesitate to follow @silversaver888 because she has a very impressive collection and reviews it very often.
Well yes, as soon as I saw a week ago on my feed her post about an Australian silver coin with a rectangular shape and with a Chinese dragon on one side but from 2021 ....
... my heart almost stopped.
---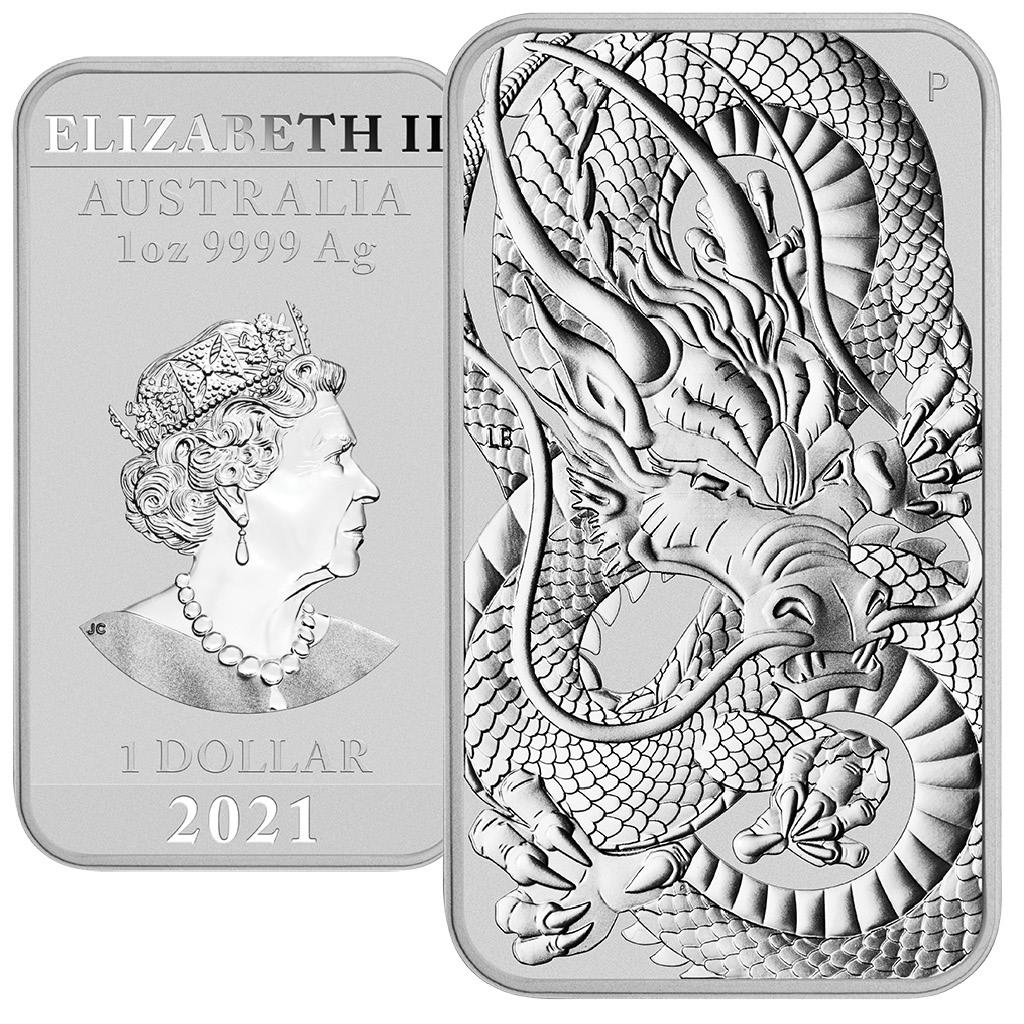 Image credit
I really didn't know that Perth Mint had continued to release versions of my favorite coin every year, and to be honest I hadn't looked for it either. It was all chance or fate, who knows, but the fact is that three hours after reading the post I had already located and purchased the desired coin.
And not only that, I don't know why they even gave me a 5% discount when I bought it!
---

This morning I received confirmation that the package arrived home safely. I'm in Italy right now so I won't be able to see it until the 21st of this month but it doesn't matter, better late than never and a week is not so long.
For all the details about this beautiful Australian silver coin remember to stop by @silversaver888's post.
And see you in the next coin!
Posted Using LeoFinance Beta
---
---