More than half way to being a millionaire! This time in dCity.
One thing I decided when I became a "millionaire" in the Risng Star game was to try to become a "millionaire" in more games within the HIVE ecosystem. And one of the games in which I have invested time and re-invested some of the profits that I have made within the HIVE ecosystem itself is the dCity game.
This is my city at the moment.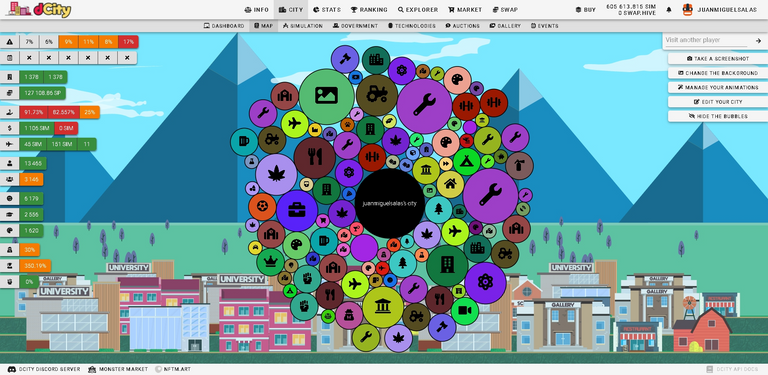 And these are some of my statistics in the game. As you can see I have a certain level, which means that I can no longer call myself a beginner.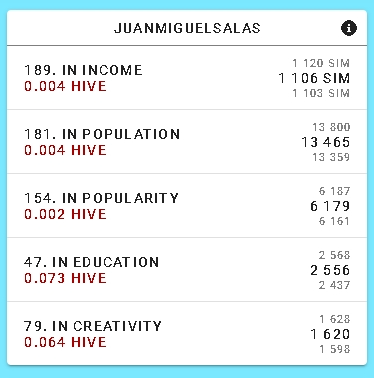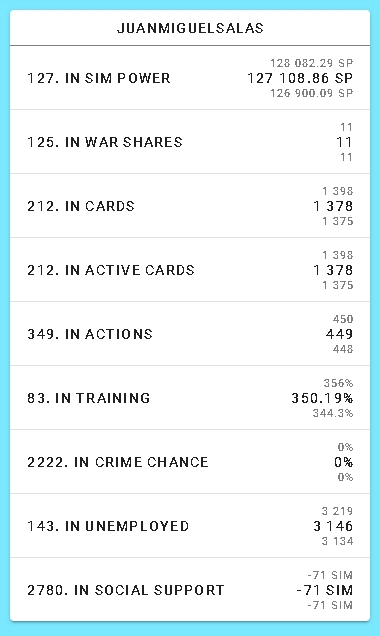 About a month ago I decided to stop buying cards and start the path to being a millionaire from the dCity game token called SIM, mainly for two reasons.
The first is more with a view to the future. The SIM token has an original bond at a value of 0.004 HIVE and right now it can be purchased for around 0.0012 HIVE. If the token rises to its original value at some point it would gain triple in value and, seeing all the development and movement that is in and around the HIVE blockchain, I would not be surprised if it happened and even increased its value more than that.
The second reason is that simply by keeping those tokens in your account you receive a daily amount of HIVE tokens. The amount depends on how many SIM tokens you have and with a million SIM tokens the amount should not be a bad thing.
And a third reason that is not very important but is also valid is that it works a bit like saving money in a bank. If at some point in the future I need money in "real life" I can always change these tokens to euros. It requires a process that usually takes a day or two in total so it is not as bad as you might think.
For about a month I have started this path investing almost everything I have earned and ...
... today I have exceeded the sum of 600,000 SIM tokens.

It is, as I said in the title, more than half the way to being a millionaire. I hope that the month of October is beneficial enough to give me the possibility to achieve this goal. And who knows, surpass it too. Why not?
Do you also play the game dCity?
---
---