Login in 3Speak Help! No KeyChain and No Hivesigner.
A moment ago I tried to log into 3Speak. I wanted to see what it was like because I'm helping my father-in-law get started there. He has a Youtube channel where he talks about radios that he collects. One day talking to him, I told him about HIVE and the different platforms and I asked him why he didn't open an account and he tried to start uploading the videos also on the 3Speak platform, which is like HIVE's YouTube. He told me yes, he wanted to try.
And well, it was my job to learn how it works and explain it, of course🤓. So a moment ago, as I said at the beginning, I tried to log in to 3Speak but I only get this form of login.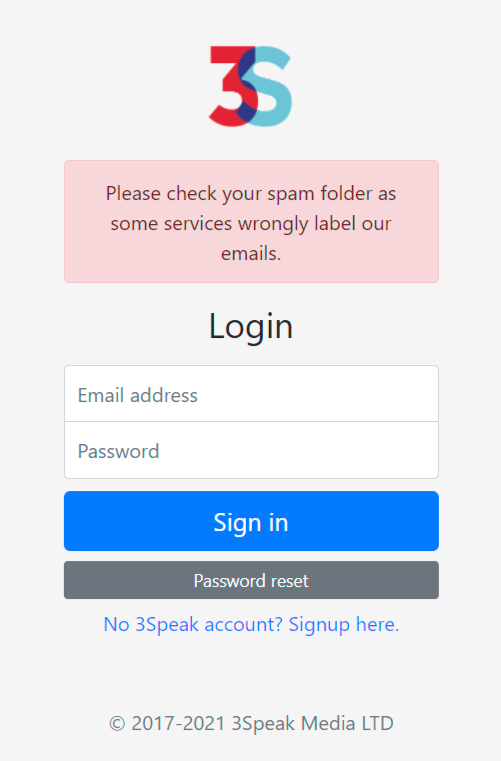 Email and Password!?😶
No KeyChain and no Hivesigner as in all platforms based on the HIVE blockchain? And those are the ones that I use but there are even more applications. Also I am now thinking could be it's my browser that is blocking something, I don't know.
Maybe some of you can clarify for me how one can log in with KeyChain or Hivesigner in 3Speak? Or ensure that yes, that you need another account with an associated email to be able to use the platform?
I appreciate in advance any clarification that you can give me. And also my family relationship will appreciate it 😅, I have sold this so much and if now after all the explanation about blockchain, crypto, about keys and security, Keychain demo (yes, I showed him how it works to impress him) I tell him that he has to open an old-style account with email ... his face will be like this emojies 🤣🤣🤣🤣 ... 😅
Cheers!
Posted Using LeoFinance Beta
---
---