Is inequality natural?

Is inequality natural or is it man-made? It is a question that comes to my mind a lot, especially because of the times we are living where "social justice" and "equality" are the fashionable "struggle" of many in the first world countries.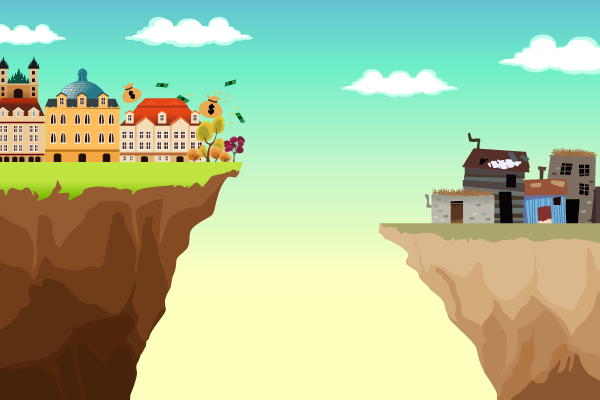 Image source
First of all I must say that for me inequality is something completely natural. And I always start with the clearest example, not even the most similar twins are exactly the same, they always have some detail that differentiates them.
I imagine that many are already thinking that most of these "fighters for social equality" do not refer to physical equality. I know, but it is that even the fact that we do not resemble each other physically already makes that "social equality" so dreamed impossible.
I want to refer, in part, to corroborate my thinking about how inequality is something natural and not something that can be eradicated to a fragment of the writings gathered in "A Plea for Liberty: An Argument against Socialism and Socialistic Legislation", a collection of essays published in 1891 in response to essays that the Fabian Society had published in 1889 defending State Socialism, something they still enact today.
Such problems and such inequalities exist in material nature, and the difficulties they present are universally acknowledged. The day, in the tropics, is of about equal length with the night. So it is at the poles, with the difference that the tropical day and night are about twelve hours each, while at the poles each lasts somewhere about half the year. In the sub-tropical and temperate zones, the days in summer and in winter differ strikingly in length. In the latitude of London, the longest day is about a quarter of an hour shorter, and the shortest day about a quarter of an hour longer, than in the latitude of Edinburgh. Such is the inequality in a merely astronomical and geographical statement of fact; and when it comes to be applied to human affairs, its practical effect is more startling still. It means that a working day, if it were not for artificial light, may be twice as long in summer as in winter, and may vary in length for the difference in latitude between Southampton and Carlisle, and between Carlisle and Inverness. This difference in the length of the day does make a real difference in all the conditions of life, and most of all in the lives of what are usually called the working classes; but the difference is obscured by custom, and by the feeling that it cannot be helped. It is felt to be useless to agitate against 'the stars in their courses.' So again, in India and in many parts of the tropics the principal danger to agriculture is drought; in the British Islands the danger is excessive rainfall. If rain and sunshine could be distributed in exact proportion to the wants of each region, a far greater degree of prosperity would result. As it is, in the one class of countries it is necessary to have recourse to irrigation, and in the other to drainage, to correct, so far as is practicable, the inequalities of climate.
Edward Stanley Robertson
You can say it louder, but not clearer. As Edward Stanley says, Nature per se is not the same for everyone. Depending on where we are, it affects one way or another.

(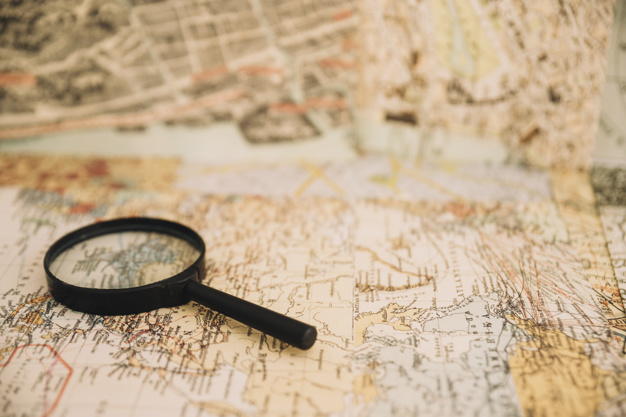 Image source
And this brings me to the point that where we are geographically each one is a fact based on luck since it depends on where one was born most of the time. And where one was born has more to do with luck than equality. The only thing equall is that we were all born on planet Earth and that's it.
I remember that in Cuba, when I was little, I saw tourists who could do everything that neither I nor my family could. And I always wondered about where was that equality so promulgated by Fidel's communist government. The only equality I saw was in the misery in which most of us Cubans lived. I say the majority because Fidel and his allies in the government were never the same as the rest. Since I was little I experienced the nonsense of egalitarian discourse, and well, when I was older that made me leave Cuba for Germany where I live now.
I decided to change my geographical position and I succeeded, but for that reason I automatically became a "privileged person" (the quotation marks are because I did not want to leave my country, but either I did or unfortunately I had no future). I don't think there are many in the world who can say the same. And when I talk about changing the geographical position I am not talking about vacations (vacations are something that many in the world are also unaware of, ask in Africa, South America and many countries in Asia). And well, thanks to my job as a film editor, after leaving Cuba I was able to travel to different places in the world and further strengthen that feeling of how different everything can be simply by living in another place. And I am no longer talking about nature but about human beings. The value given to things differs greatly, even the value to human life.
And this brings me to another paragraph by Edward Stanley Robertson where he talks about the socialists of that time, although that can be perfectly transpolated to the current "fighters for social justice".
They write and speak as if they thought that it only needed a conscious effort of the will on the part of any given human community to change all, or nearly all, the conditions in which it has hitherto subsisted. They seem to think that they can defeat nature by a front attack.
Throughout history there are countless examples of what happens every time that human beings have tried to face nature in some way. Volcanoes, hurricanes, earthquakes, droughts, and much more remind us all the time how weak we are in front of our original mother.
You may want something but wanting it does not make it something superior and even, many times, it does not make it a reality. And I am not talking about the subjective realities of these times where people for thinking that it is a thing automatically believe that it is. In particular, this is something that only hurts the person who does it, especially the inner self of him. The funniest thing is that they think that they are free in this way, ignoring the fact that accepting what one is for oneself is the first step to becoming what one wants. It does not mean that you can always achieve what you want of course, because "wanting does not mean being able to do".
For the rest, I believe that the only equality that could be achieved would be in the opportunities that society can offer us. Notice that I am not saying the opportunities that life can offer us because these differ totally from person to person (depending on the place where one was born, the race, the family that surrounds you, etc.) And even so, there is no society in the world where equal opportunities exist for all. In the end we return again to inequality.
I think I have been digressing a bit but it seems to me that the idea in general is present in my post. That equality that some want so much, and for which they "fight" has not existed, does not exist and will not exist simply because it is unnatural.
My idea with this is to create a debate on the subject so ... what do you think?
---
Posted via proofofbrain.io
---
---