I Love to Make Bread! 🍞
An unusual post here today!
I don't think I've ever shared about it here on my blog, but I love to cook, and I love (when I have time) to bake bread. 🍞
This bread I made a few weeks ago and is very easy and simple to make.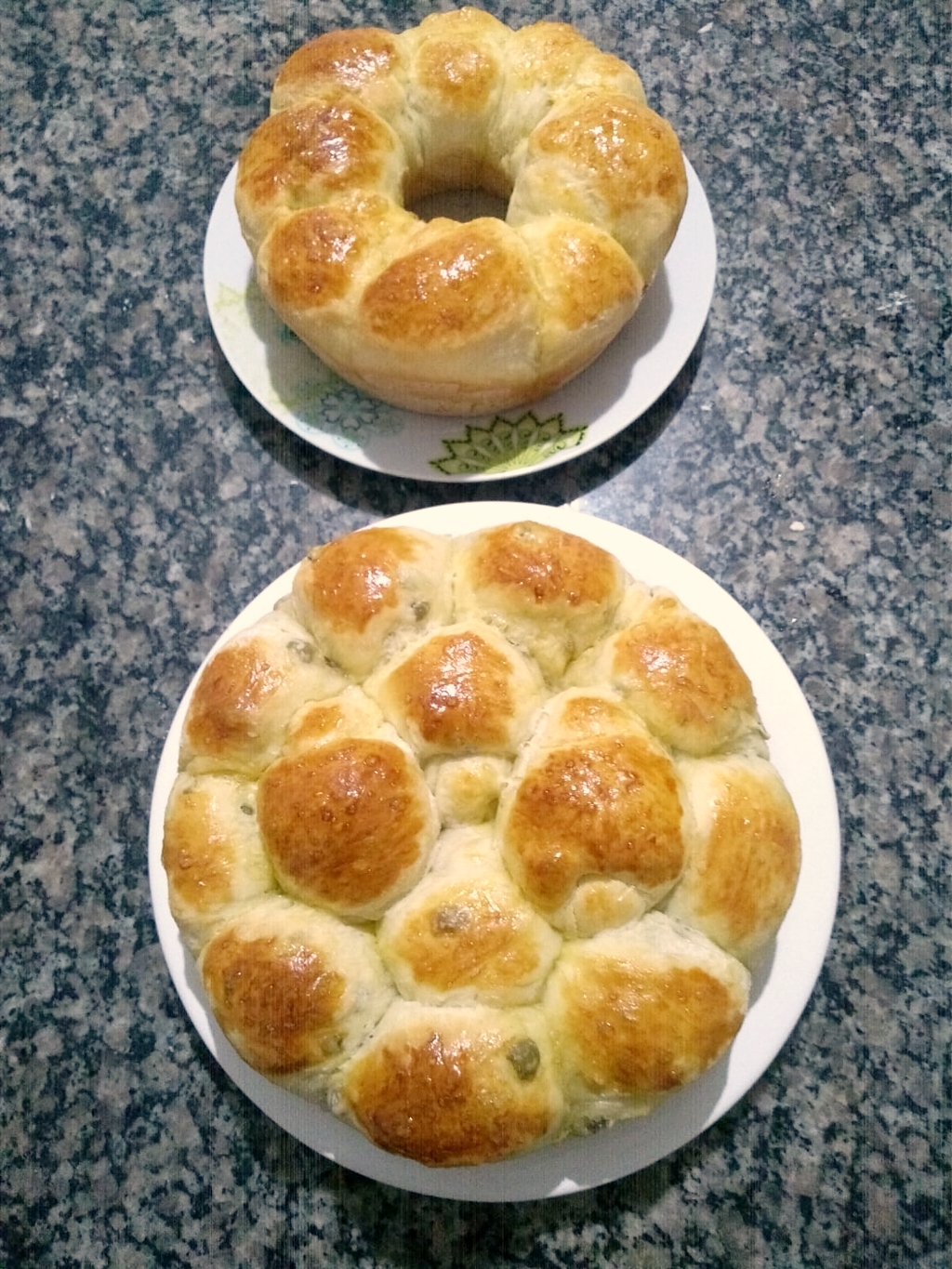 The ingredients:
Sugar, salt, oil, eggs, water, yeast, wheat flour.
It takes about 3 hours for them to be like this, baked, fluffy and ready to eat with a coffee. 😁🍞☕
---
---