"Why you started your journey?'

Did you ever face any situation where you never wanted to but the people or the whole situation made you leave it there? What do you do in those cases?
For me, I always ask myself 'why I came on this road?' "Why I started in the first place?"
The answer is, surely not to leave it.
Yes, sometimes I also make the decision I don't want. It's part of life. But leaving your dream behind, leaving what you meant to do is something else.
drew-beamer-Vc1pJfvoQvY-unsplash.jpg
source
If there's some specific reason for you to do so, then I will not say anything about it. But if you are about to give up, then I would say; remind yourself why you started. Maybe to fulfill your dream, maybe it was your passion, to fill our soul, to make you happy, or anything else.
You will get the answer to why you shouldn't stop.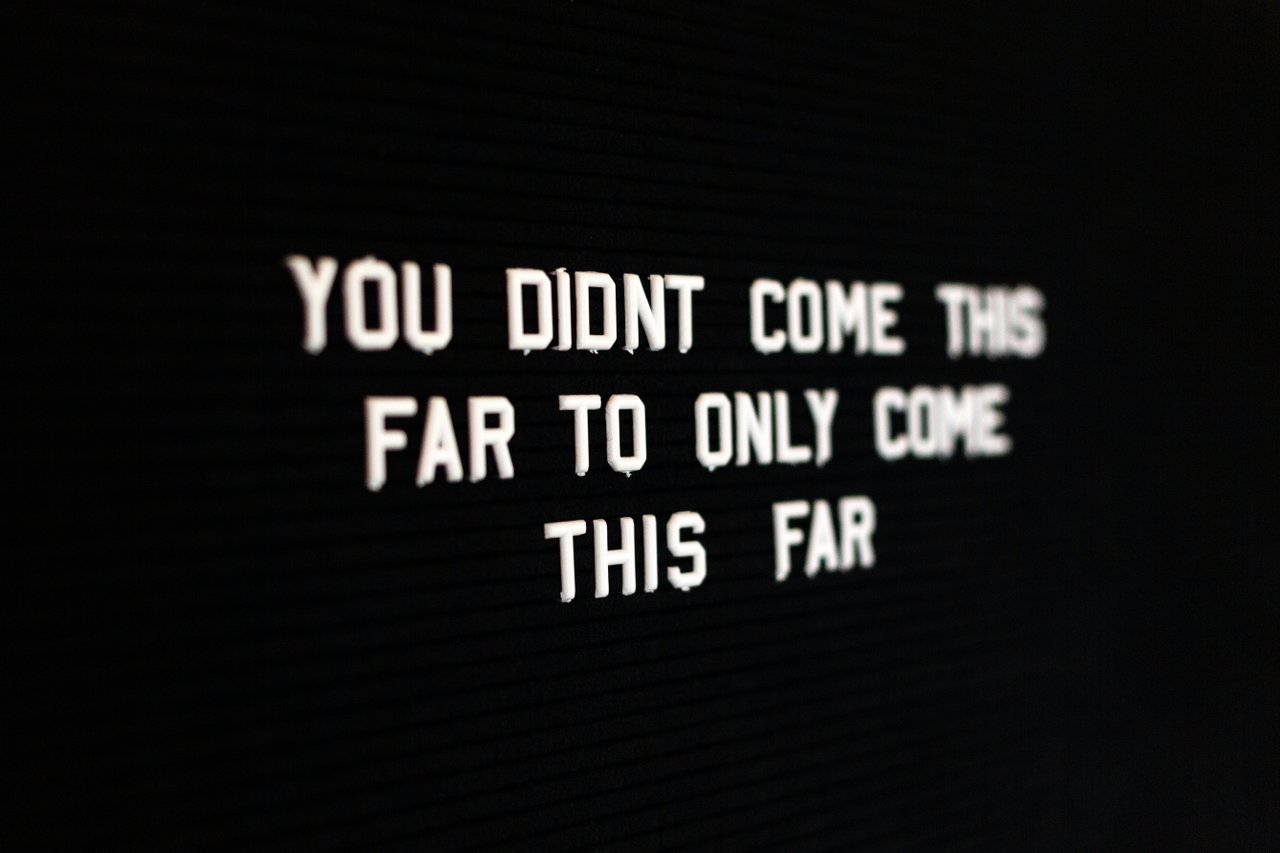 Source
---
Posted via proofofbrain.io
---
---