How to treat failures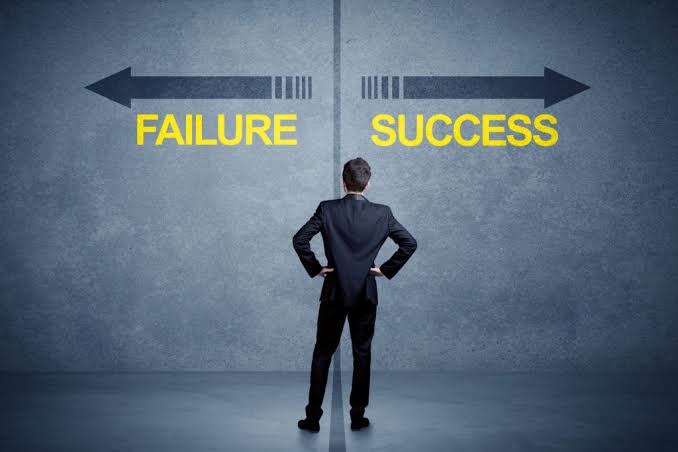 Source
Success and failure can actually go much beyond the boundaries of what a particular person s current, past, and future potential will be like. These two terms are intrinsically intertwined. They are intrinsically related.
The truth is that,Failure is something that everyone have all experienced at some moments in their lives, .... Many people have a hard time dealing with failure. Some people just laugh it off, others feel dejected and inadequate. Still others feel depressed, angry, guilty, and powerless. To help you deal with your own personal failures, here are some things that you can try:
Improve your self-esteem by learning from your failures and learning from your successes. Success and failure are part of life, so why not use them as stepping stones to become better individuals? When you view failure as something that limits you and instead see it as something that gave you an opportunity to grow into a better person, you will inevitably feel better about yourself. This may even lead you to take that chance to become even better.
Read as much success and failure quotes as possible. There are books and articles available in just about every genre imaginable. Pick one or two that are especially motivating and inspirational. Make sure you pick ones that you can relate to, so that when you feel depressed about your own failures you can read about others who have overcome them. Reading about other people's struggles will allow you to put yourself in the shoes of their triumphs and achievements.
Apply these self-help tips to your daily self-talk. Many people suffer from low self-esteem because they constantly criticize themselves. When you take responsibility for your own failures, you will build a level of self-esteem that is sure to last you through many executive positions. Even if you only manage to keep your job through the toughest of times, your sense of self-worth will have increased tenfold. You cannot learn how to be an effective executive until you feel valued by your company.
Take stock of your actions. Some executives are known for being defensive and prone to act defensively whenever there is criticism, even if the criticism is valid. The more you try and deny responsibility for your failures, the worse you will feel about yourself. Instead of becoming defensive, step out of your comfort zone and admit that you did make mistakes, but that you are willing to learn from them and do everything in your power to not repeat those mistakes again.
If you do bounce back and become successful, don't let your failures define you. Everyone makes mistakes. Some more than others, but that does not mean that you should never be defined by them. Defining yourself by failure will leave you feeling dejected and that is never good for a person who wants to excel in his or her career.
Successful executive roles models exhibit a high degree of personal responsibility and pride in themselves and their work. They recognize their own strengths and shortcomings and work to improve themselves. By seeing their strengths and improving on them, they are able to overcome their weaknesses and become even more successful. By defending themselves from any kind of criticism, they feel capable of doing anything in their position.
In addition, instead of seeing failure as a permanent part of their lives, successful people see it as something that was a part of their success. In fact, many people fail at many things because they refuse to take ownership of their failures. Instead, they see failure as a hindrance that was used to get them further in life, rather than the hindrance that it really is. Taking ownership of your past failures and building on your successes will help you move forward...
To this end, you must also realize that there are many people who have successfully climbed the corporate ladder and reached the very top that you have. Many people fail in business because of not taking failure seriously enough. Instead of focusing on what they learned from their past failures, they allow the failure to define them as a person and something that can keep them from ever achieving success.
The bottom line is that everyone has both successes and failures in their lives. What separates those who achieve success from those who fail is how they handle their failures. If you believe that you can handle your failures, chances are you can also manage to achieve tremendous success. So, set aside all of your past failures and achievements, and then use these two principles: accept that your past defines you, and then look at your present and future and decide which would be best for you....
---
Posted via proofofbrain.io
---
---