Help Hive by helping other project [Signa - A Call to action maybe post?]
This might sound not as straightforward as it really is, but it's true.
I am not as famous nor as daring as Hive's best shiller based in Greece, but we all want to get our Lambos at one point. During my preparations and research for SPK network launch I found this article about Signa by @maciejficek. This article did not only shill Signa token (Signum blockchain; 'Burst' being its former name) but foremost it was built about Signum community raising funds to get Signa listed on Hive-Engine. This made things interesting.
Signum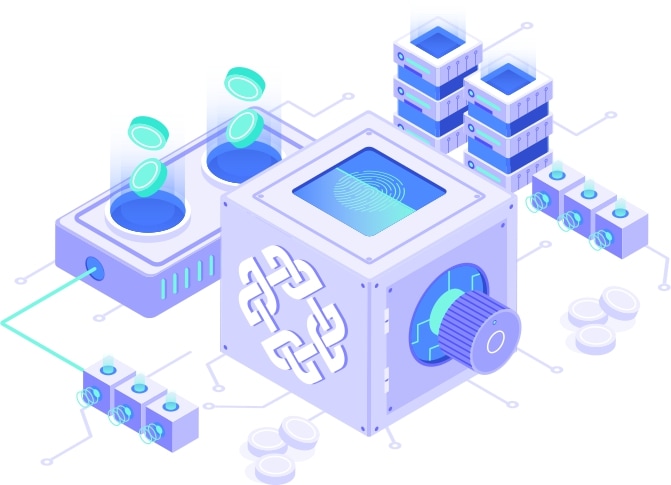 In brief words signum is a blockchain being mined with use of Proof of capacity (PoC) an algorithm used in blockchains that allows for mining devices in the network to use their available hard drive space to decide mining rights and validate transactions. In many ways it's similar to Hive but with one feature being a decentralised exchange BTDEX. What signum lacks is DAO (DHF)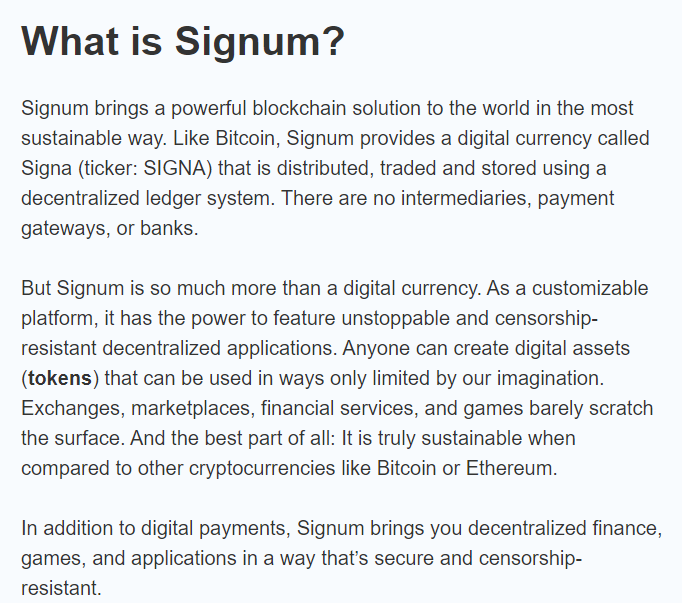 You can get more info here https://www.signum.network/index.html
In order to boostrap their economy Signum community decided to list signa on Hive-Engine and this should make @aggroed proud. Hive, Hive-Engine as a incubator and a sand-box for other projects - I think Hive with its community is built for that. It's like the LeoFinance's IDO but for bums, for the likes of us, the poor ones.
Signum Community members created a second layer token (sounds familiar, isn't it?) called LISTHIVE, but it's more than just made for raising 2000 BEE needed to list and create diesel-pool.
The project is devided into stages:
Stage 0: Mining Commitment of 100k (In Progress, 34.38% Complete ),
Stage 1: Raise Funds for Listing (in Progress, 9.33% Complete) ,
Stage 2: Raise Funds for Pool ,
Stage 3: Raise Funds Adding Liquidity,
Stage 4: Pay Dividends and initiate buyback procedures.
They are currently at 11.05% to total goal. 14 TB mining rig was set up with 30k of signa already commited (staked - as a mining boost).
When we reach Stage 4, buyback will be initiated at a value equivalent to the liquidation value / total shares outstanding through the BTFGCAKE account, recalculated each month. Each month on the 1st of the month, 75% of the income earned will be paid to asset holders, while 25% will be reinvested into the liquidity pool.
OK, so how you can get it happen?
you can get those LISTHIVE tokens for Signa on BTDEX,
you can of course send some Hive or BEE to @btfg a guy behind the whole listing project and the operator of passive income token BTFGCAKE - https://lmsi.club ; I think whatever you send will be used to get more BEE
you can upvote this post - I'm gonna use all liquid income (CUBDEFI included) next week to get some LISTHIVE tokens.
The other aim of this post is to convince @btfg to advertise his project here on Hive to get proper funding. 2000 BEEs requires 1.3 k$ This amount is within community's reach and would move Signum project forward. I believe helping Signum community will show that Hive is a place for communities, for other projects that want to expand, to develop.
Hive becoming the launchpad for other projects would certainly be beneficial for Hive users and might bring even more people and projects into Hive ecosystem - a thing we would all benefit from.
Lot's of communities and projects use Discord, slacks and other platform to cooperate - maybe it's time people took example from Axie Buzz community and moved their social interactions here.
Sorry for pinging you guys.
@khaleelkazi @leoalpha @trumpman @leofinance @jk6276 @taskmaster4450 @onealfa
@lbi-token @silverstackeruk - you...we've been looking for some off-chain investments, this might be our gem
Posted Using LeoFinance Beta
---
---