The Entrepreneur, The Investor, and Me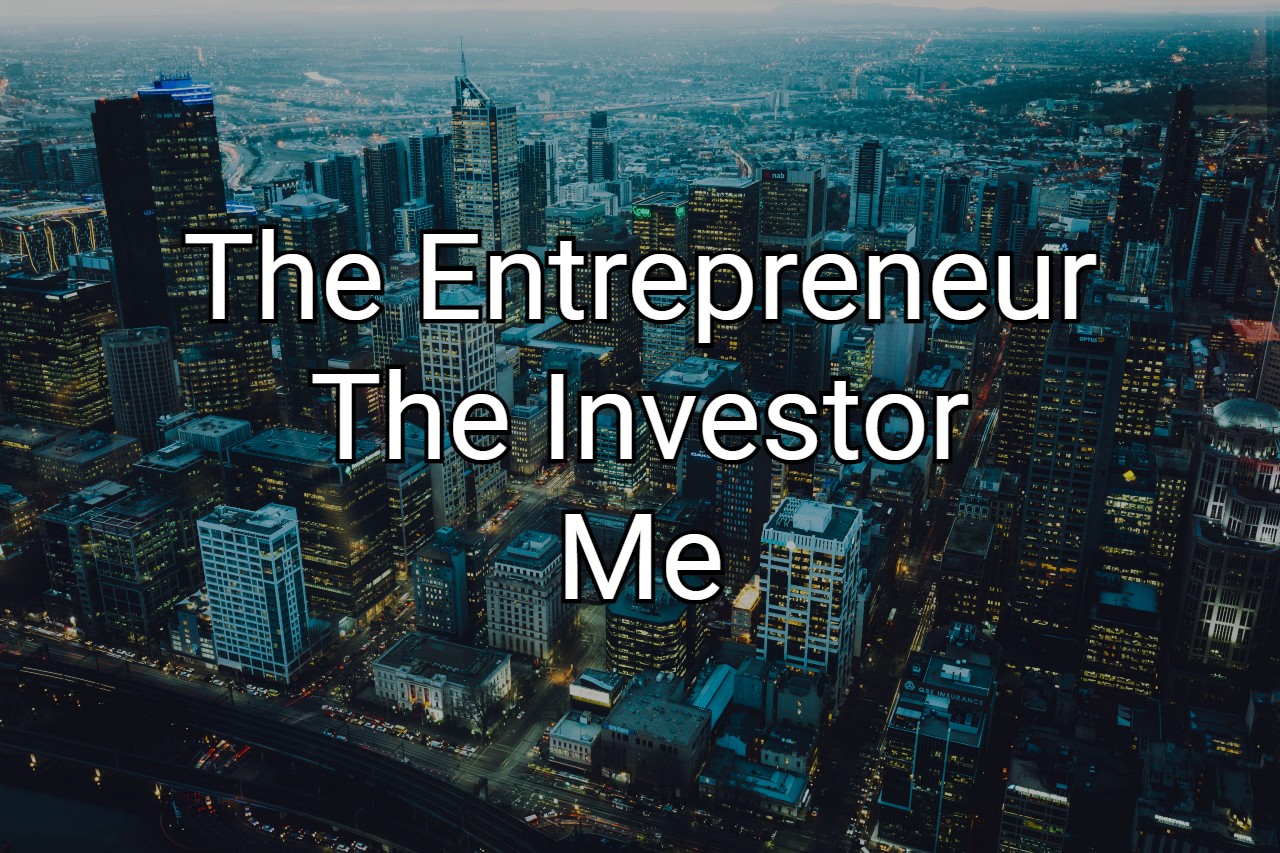 Source
It was almost one year ago when I did introduce myself to the cryptocurrencies and blockchain world. Since then, every day I knew I would discover something new, it was hard for me to hide my happy face. It was the moment when ETH was at $250 and BTC around $10k, what a good moment to get in.
At the time, I thought about crypto was about to buy and hold —indeed it was—, but after a few months I started to explore this new universe. The Ethereum's smart contracts felt like a game-changer in my life because when I saw all the projects like Uniswap, Yearn Finance, or Sushiswap, I understood I was born to live this moment.
The Beginning is Hard
I remember to swap tokens in Uniswap and deposit on Yearn's vaults and watch the numbers grow almost instantly, it is still one of the most satisfying things for me. Also, I sold my very first NFT on OpenSea, previously minted on Rarible. But that was just a grain of salt in the ocean of what would come.
It didn't take too long to get involved in other projects and start to build my career after being disappointed about the university and the 9-5 job. However, I still keep my job because it pays the bills and my hobbies, also forces me to go out and talk with real-life people. All of that keeps my physical and mental energy up and avoid me to be a lazy ass.
I would say it was when I discovered Hive and Leofinance when I got serious on myself and started to build my empire. That was the first opportunity to think about work for myself which is something I like. So, I wrote a few articles and comments and after a couple of weeks, I found myself creating value.
Investing and Believing in Myself
Even though I was investing in crypto, it wasn't until I bought some HIVE and converted half of it into LEO when I believed in myself and turned into my investor because, with an initial investment, I had to write good comments, curate content, and create good quality posts. After all, I'm working on it by reinvesting all my earnings and making it grow.
Because writing is free —except you need to spend time—, I decided to write articles on LeoFinance, Publish0x, and other media. Even I'm still starting and not as professional as many around here, it surprised me how much I did earn in my first few months, about 3 figures. After that, I got involved in similar projects, the next two were about gaming.
The first one, Alien Worlds, didn't require me to invest anything, which was fine but I had to put a lot of time and effort to make it happen, but results are amazing. The game is about mining TLM and NFTs, both of them have increased the value in the market and also the daily players. Indeed, this has been my most profitable project and it still has great potential thanks to Binance Smart Chain implementation.
The second one, Axie Infinity, where I invested around $150 to buy 3 axies to play the game. I play daily and collect about 50 Small Love Potions, this token is used to breed new axies which I can sell later on. My strategy is to keep the best/rarest ones and sell the other in exchange for ETH or AXS. Also, soon it will be possible to stake AXS to earn passive income through the game. After being playing for a few months, I still didn't earn anything, but this is due to gas fees on the Ethereum network. After the game developers implement Ronin —an Ethereum sidechain with no fees—, I will start earning ETH and AXS.
Finally, all my income from projects will be reinvested into yield farming like Cub Finance, AutoFarm, or any other staking platform like WAX or ETH 2.0. However, it doesn't finish here because I'm exploring new markets like digital art, where I expect to get involved soon.
Some Thoughts
About me, what I desired most was to create my little empire and be my boss since my teenage years. But it wasn't until now when I had the opportunity because is quite easy to generate a source of income and later, invest it. There are many more new opportunities out there every day and I will keep my eyes wide open. I will try everything and If something doesn't seem to be profitable in the long term I'm not going to lose my time on it, and I think is the best decision.
You also can be your investor and start some projects. There is not better on the planet to believe in than yourself.
Hope you got inspired a little bit. So, are you thinking about being your boss? Are you in the same situation as me? I would like to hear from you.
---
Follow me on:
Posted Using LeoFinance Beta
---
---