SEAPHOTOGRAPHY CONTEST "SEA and SUNSETS"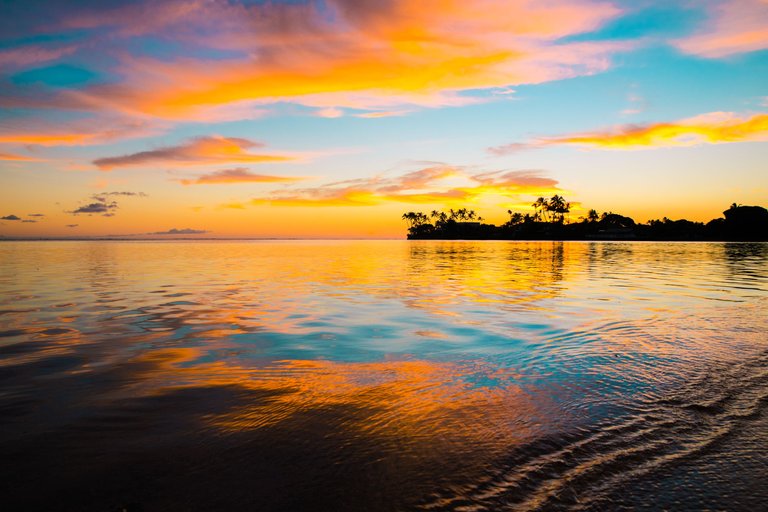 This beach on Oahu, Hawaii means everything to me. I have millions of memories growing up on this beach. The water is about knee deep during high tide and ankle deep during low tide for about a mile out so you can walk forever in the water. My childhood home was across the street and I used to come here everyday for so long.
The park connected to the beach was pretty much a dog park for many years. My dad was friends with a couple of other dog owners and we'd all come to the park at the same time every evening around sunset. On the weekends we'd spend the day here picking up crabs and shrimp, check them out, and then put them back. My family moved homes a lot but we'd always make time to come here.
As a teenager my friend actually lived on this beach. I was at her house most days and we would go kayaking or paddle boarding on the weekends here. After school we'd swim in her pool and then tan by this beach. As we got older we'd have parties here all of the time, they would start at sunset and would go all the way to sunrise the next day.
When my friend went to college I continued coming here. I come here to feel inspired, to play with my dog, or to just be with myself and alone in my thoughts. I've cried several times sitting in the sand just because of how stunning the sunsets are here and the feeling of home this beach gives me.
Nowadays I bring almost all of my photoshoots here. I feel so inspired by this beach and the feelings it brings me. Most of my regular clients have had at least one photoshoot here. Me and my sister shot here at least once a week during the pandemic. This is definitely one of my favorite places in the world.
---
---