NBA: Joel Embiid makes Philadelphia 76ers history in win over LA Clippers
Joel Embiid helped his side yet again as they claimed their 4th successive win in the game against Los Angeles Clippers.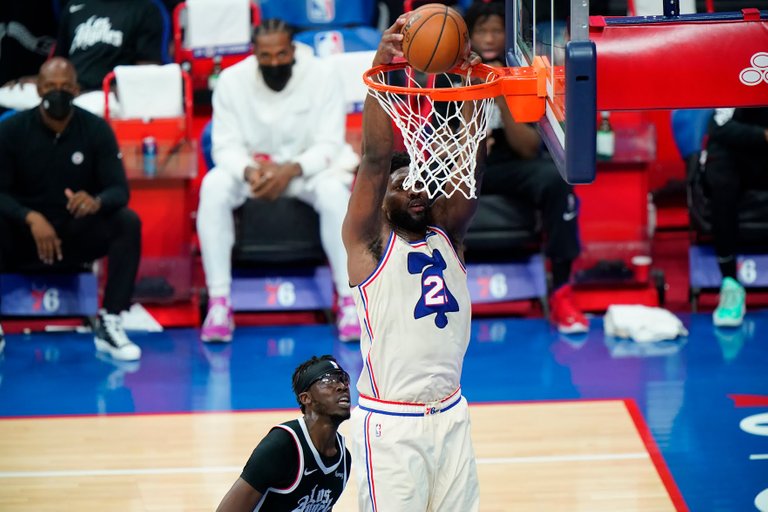 image source
Philadelphia 76ers saw off Clippers 106-103 to extend their lead at the Eastern Conference table.
Joel Embiid registered 36 points and 14 rebounds on the night has his side ended Clippers 7 seven game unbeaten run.
The 27 year old Cameroonian also became the 1st 76ers player to record over 35 points consecutively in 3 games since 2006.
---
---