Konami Joins the Web3 Movement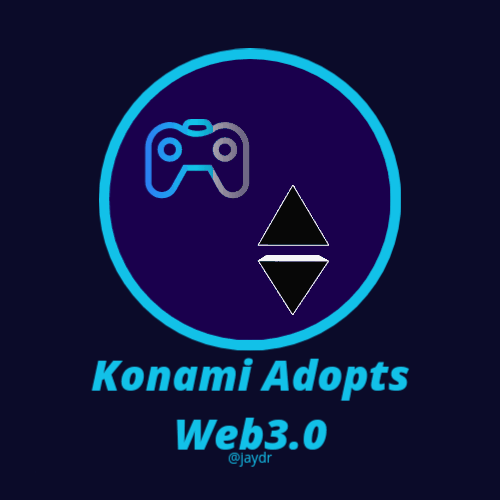 Image made using Canva
It will interest you to know that the ownership and exercising of digital assets over worthless soft gaming assets has become glaring to everyone in the gaming industry and this has lead to the gradual adoption of the web 3 and the block chain solutions in making play2earn common reality.
This has already been on for at least the last five years but when the big players in this industry come to join the show then be no that there's about to be a shift.
The Konami gaming company has recently announced its interest in joining the web free movement with land sales and also using the blockchain technology to make in-game assets purchasable and having value in the real life.
Konami is one of the most common game industry in and out of Japan and they are the makers of games like pro evolution soccer, metal gear, suikoden and many more.
This adoption is me a huge win for the web3 space and increases the awareness especially when it comes to playing games to earn real money.
This I think is a shift and is necessary at this time when earning could be a lot of work.
This adoption will also help many to realise this beautiful discovery of the web3 and join in the overtaking of the internet for better use and decentralization.
But the question still remains, can they really maintain a decentralized system?
Will it be central factor and how integrated building blockchain be?
I believe we have all of these two get answers to in the coming days.
Posted Using LeoFinance Beta
---
---