Ulog: Fried Fish With Tomatoes and Okra / Daily Ramblings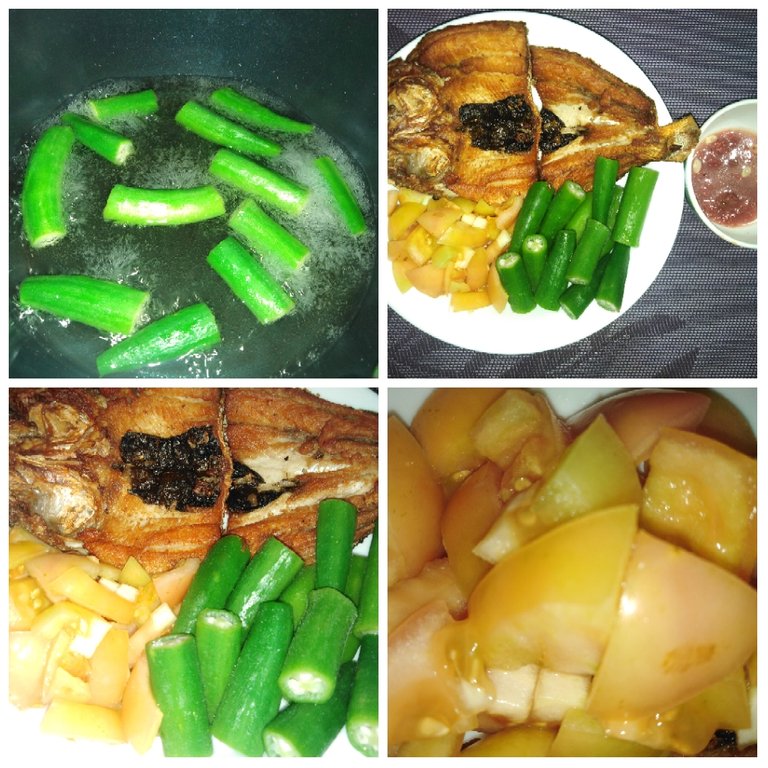 It's been 3 months since the last time I ate fish. Yes, I ate canned tuna and sardines, but I prefer fish that's not preserved. Gladly, my brother came home with a pack of deboned fish, which has 3 pieces. I was thinking of how to prepare it, and I remember I still have tomatoes and okra.
Ingredients:
Deboned fish
Okra
Tomatoes
Procedure:
Fry the fish in the pan at medium heat to avoid burning.

While fring the fish, slice the tomatoes into pieces.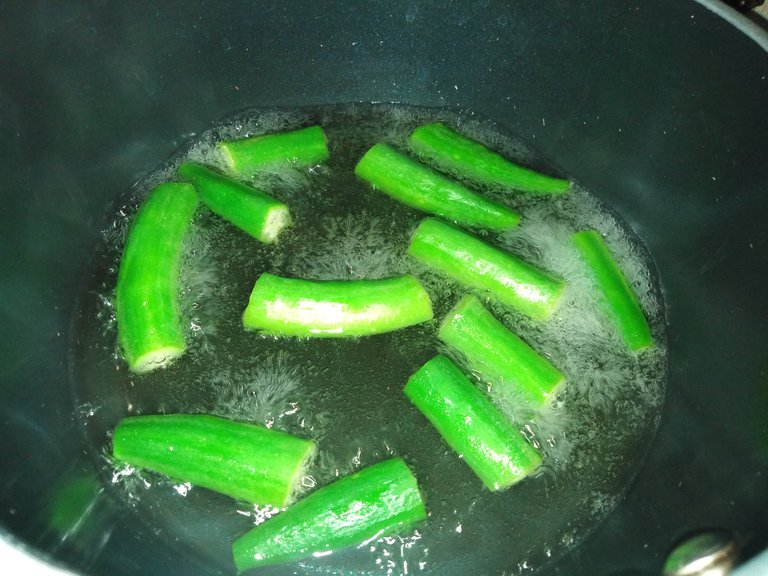 Remove the tiny hairy skin of okra using a knife, slice, and boil them.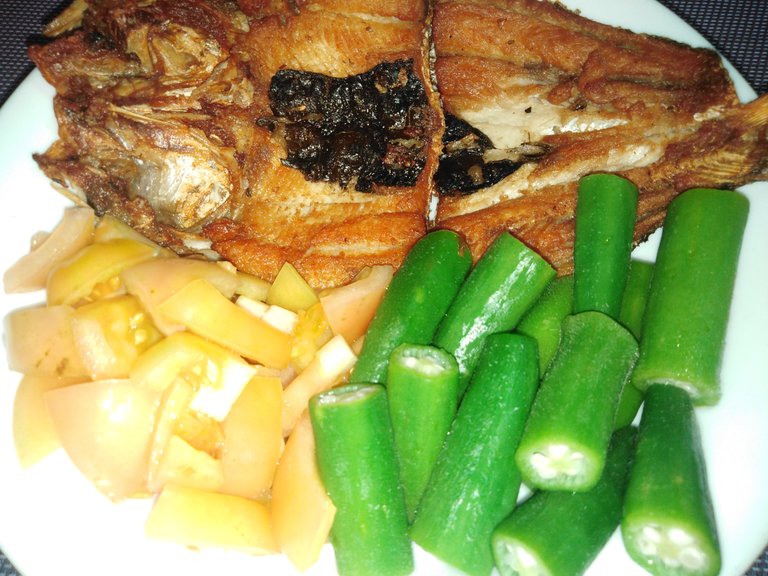 Arrange the fish, tomato slices, and okra in the plate.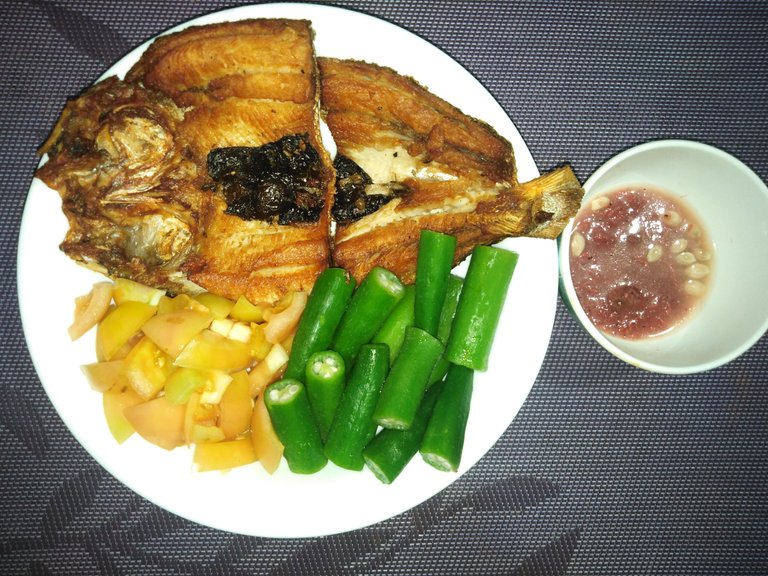 Serve! Prepare a dip with lemon and shrimp paste for the okra and the fish.
---
Anyway, the okra was freshly picked, and was given by a brother in faith to my brother. I love okra because of its antioxidant properties. Simply boiling it with lemon (or calamansi) and shrimp paste (or fish paste) dip will do.
---
Ramblings
Not feeling quite well as I planned to go out for jogging early in the morning. I was bothered by stray cats last night who went inside the room, a nunber of times. I waited for them to leave by themselves, thus I am sleep deprived.
I don't have the motivation to write. My head is blank. I feel lazy. OCD has always been present. Not all the time, but easily triggered. I tried to be positive, and so far I am coping. I tried to look at the great but sinple things that I have, especially the dinner I prepared, and shared above.
---
---