No Added Sugar (5-Minute Freewrite Challenge)
Diabetes has been affecting many people. Due to their unhealthy lifestyle, blood sugar levels surge. Diabetes can also cause complications in our internal organs.
My mother was also diagnosed with diabetes even before she was ailed with cancer. Her blood sugar level went up which led to her feeling weak all the time. Good thing it has been managed.
Foods can be a factor for blood sugar level rise. Even we try to look at foods with "no added sugar" label, they still contain sugar which are natural from the food, particularly canned fruits.
Other foods with "no added sugar" label has some sweeteners, which has even worse effect on the body.
Today, we are unsure which food is safe. Unless you will avail of organic foods, you can't hardly find healthy ones.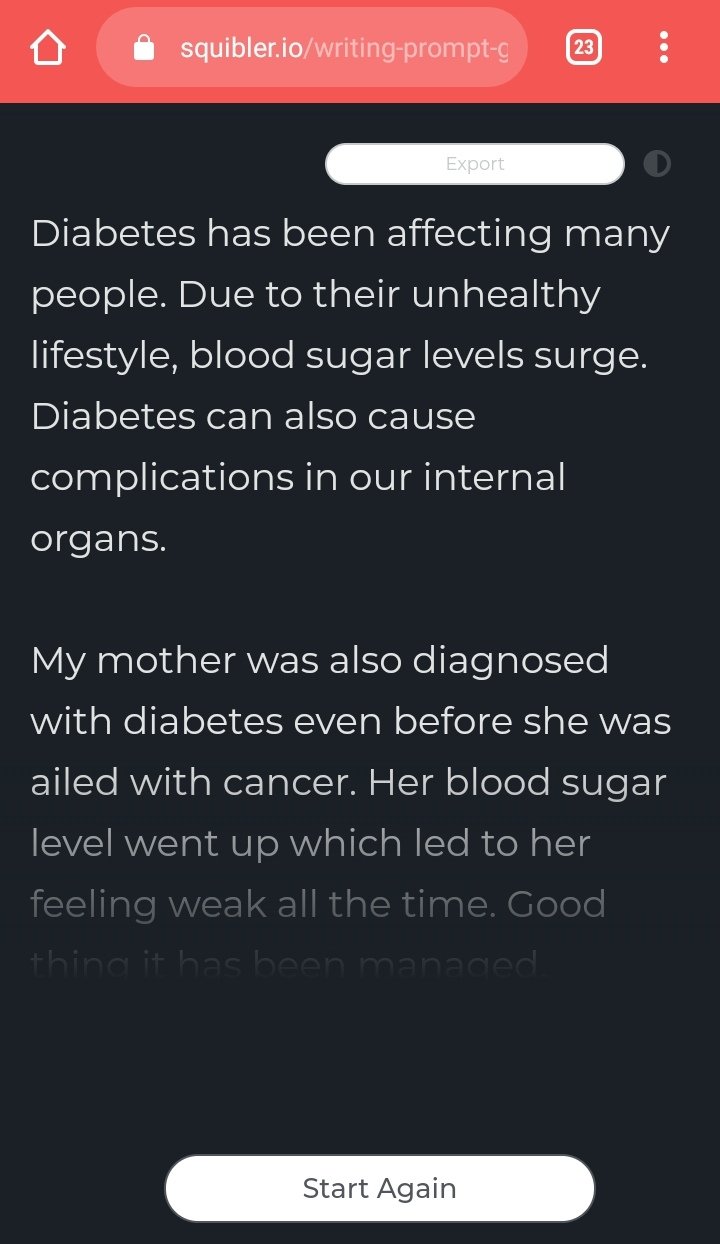 Written using squibler.io.


Please support @surpassinggoogle as a witness by voting him at https://steemit.com/~witnesses and type in "steemgigs" at the first search box.

You can also give him witness voting decisions on your behalf, visit https://steemit.com/~witnesses again and type in "surpassinggoogle" in the second box as a proxy.

Please support his project as well, which is @teardrops Smart Media Token.
---
Huge thanks to sir @bobbylee.

Do you use eSteem?
eSteem is a Mobile📱& PC💻 app. for Steem with great features. Also, you get Incentives posting through eSteem apps.
eSteem Spotlight; eSteem provides rewards for it top users in Leader Board with most Posts, Comments and Highest Earners.
---

Please vote
for @good-karma as a witness.






---
---