Why are you having difficulty selling your products?
I am thirty minutes early today, and I decided to share with you the things we learned yesterday. I should have done that yesterday but I had a lot to do. By the way, I am sitting down in the training hall, and I am one of the first set of people here. I took the front seat because I had difficulty seeing the board in previous days, today, my height won't be a disadvantage anymore.
Yesterday, we were taught effective sales skills and I will be filling you in with everything I learned.
In our society a salesperson is frown upon, this is mostly because people perceive them as liars, good talkers, and those who won't stop unless they get what they want. There wouldn't be anything wrong with this picture, except, of course, it has dented the image of any salesman. This is not our fault, though, I would have said it's the fault of our predecessors, but, I don't want to be caught apportioning blames.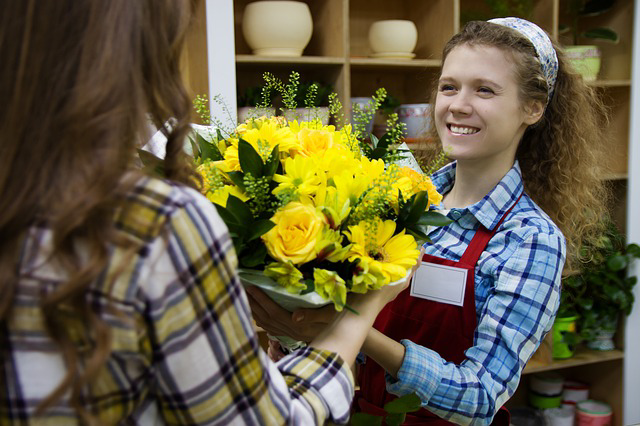 We are all salespersons
The beautiful thing about life is that we are all salespersons. When we recommend a good barber to our neighbor's child, we are selling; when we give directions to the clinic we consider one of the best, we are selling; when we recommend a restaurant to our friends we are selling. One way or the other, we are salesmen. We do not necessarily have to hawk products or run product presentations for a client or prospect.
Since we have clarified our identity as salesmen, we shouldn't be shifting roles around, Instead, we should be looking for ways to improve upon our selling skills. We should look into training and books that will make us better salesmen and in turn make more money.
For this cause in focus, I am telling you the most important thing every salesperson needs to know is that he or she should always look out for the interest of his prospects. The moment you shift your focus from how much you will be made from a single sale, to what will be the benefits of the product to your clients, the tables will turn. You will be able to make more sales than before.
In this regard, salesmen should look out for what's in it for their clients, and put it forward to them during sales presentations. Salespeople should help others succeed as this is the only way they will see their earning credibility go up in value and returns.
For definition's sake, our moderator defined selling away from the usual paying money to get a product to the transfer of belief and enthusiasm from one person to another. You see, it's no longer the money that is the larger picture, but the transfer of beliefs and enthusiasm about a particular product.
Now, to be able to transfer these beliefs and enthusiasm, our host explained four keys to an effective salesperson. These included;
Building rapport and gaining trust with your clients
Asking questions about them and listening
Selling benefits, not features
Creating an excellent experience for your clients.
In each of these keys, anyone whose intention is to sell needs to cultivate them. You have to first establish a relationship with your prospect by building rapport and gaining their trust. You shouldn't let them have the feeling you are trying to sell to them. People are quick to read meanings into these attributes.
Everyone wants to talk, no one wants to listen. So being a listener will go a long way to helping you achieve maximum results with your sales. Allow your clients to talk and talk, and you will find the loopholes to use for your sales presentations. You will be able to decipher their greatest needs and how you can proffer solutions.
When you are selling, show your prospect the benefits of the products they are buying instead of hammering on the features. People are selfish creatures, they ought to know what is in it for them, go ahead and show them.
Creating an exceptional and Excellence experience for them is important too. Let your sales environment appeal to their senses. You can give them a three-way call for the same product presentation. You can make them talk to the person higher up as well.
Show empathy, compassion, and concern for their problems turn it into a closing sale. Know that they need to be treated with care and love as children, so take baby steps about the products with them. Explain to them countless times no matter how many times they ask. If your client asks too many questions he just wants to be convinced, so convince him. He could be objecting in the course of the discussion, that doesn't mean he is rejecting you and your product, he just wants clarity. Give it to him.
Finally, we were taught to always end our sales presentations with "feel, felt, and found". It goes this way, "I know how you feel, I felt the same way until I found....". The magic works all the time.
Salespeople should not stop improving themselves and they should do it by reading books, watching, and attending seminars around sales.
That's it for today, I hope that you learned something because I did. Thanks for reading. I'll love to hear about your sales experience in the comment box. Thank you.
---
---