There will be no big payouts or large following without goals, do you have them?
I did say I will fill you in with everything I learn from the mentorship training in the MLM( Multi-Level Marketing ) center I signed up with. I am Keeping my words.
On Monday, I didn't have the opportunity to join the training because it was scheduled for 8 am. and I was late. They are strict about time, and even though I woke up as early as 6.am., I wasn't able to get to the training on time. I promised I will be on time today, being Tuesday, and I did.
Once you make plans with your subconscious, it makes a habit to help you win. This is exactly what I did. I told my head I have to wake up early today, prepare against all odds and attend the class on time. Even though I slept late, as early as 5:30 am, my subconscious woke up.


You won't be able to achieve big feats without goals
I was startled out of bed, thinking I was late again. I realized I wasn't and I was glad. I rushed to the bathroom after exercising and brushing. My friend asked where I was hurrying to, I told her a training session scheduled for 8 am, one in which late coming means missing out on everything. She was skeptical that they will keep to time, I didn't want to tell her, I had missed the training on Monday because I was skeptical about time consciousness too.
I left early and got there on time, wrote down my name, and moved to the training hall. At exactly 8 am, the class began. We prayed, and we had self-affirmation exercises, we recited them, and settled down for business.
Today, the training session centered on goal setting. It was educating and insightful because as it stands, I already have an overview on how to achieve most of my goals in life, the MLM business, most importantly on Hive.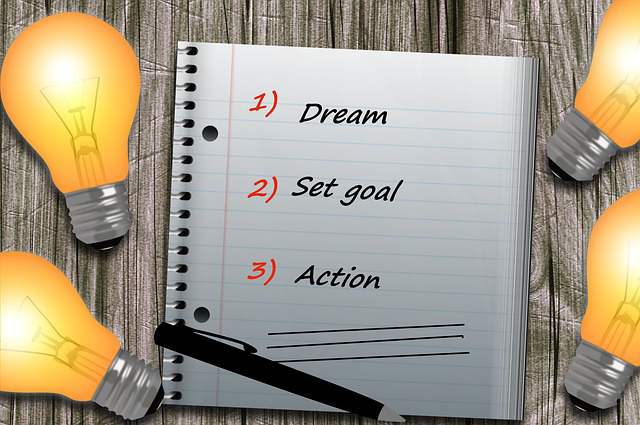 Always act on your goals
Every point I listened to and jotted down, I transformed those thoughts into what I wanted for my Hive account. You remember I said I signed up for the MLM organization, not only because of the earning credibility but the lessons I will be gaining from the mentorship class, which I will use in other businesses of mine.
I am proud to tell you that it's already starting. The topic around the goal-setting today woke up a little bit. I realized I have a set goal for the next three months on Hive, and I leverage the information I gained there and plan to run the race of Hive with it.
For instance, I told you I wanted to be able to gain up to 1000 followers or more before the end of the newbies initiative training. Today, I got a sneak peek at how to do it. You see, the moderator mentioned that in our MLM business, if we invite 100 people to the first business class, there is every possibility that 10% of these folks will sign up for an account. I looked into this insight, and figure out that if I talk to 100 people every day on my hive account, 10% of these people may hit the follow button. From these statistics, I will be able to hit 1000 followers in 100 days, which is exactly three months.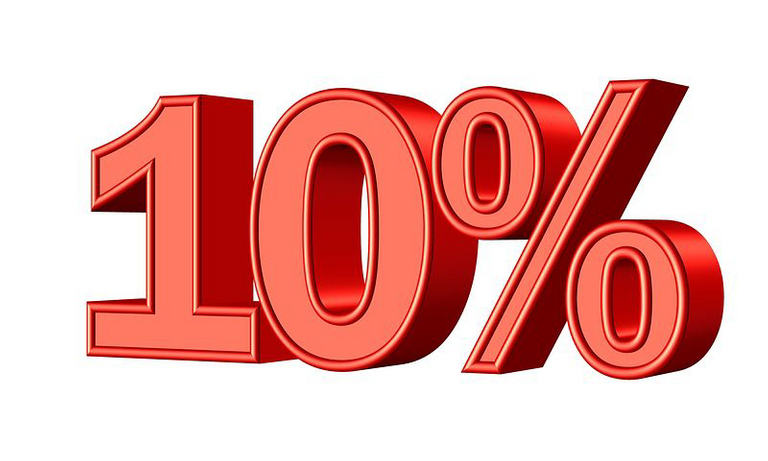 Ten percent of your efforts is bound to pay off
I wasn't working on random facts just because I was told. I had real-time experience, because yesterday, I was able to talk to about 30 people, and three people followed me. With this ideal, I was convinced the moderator was right, after all, because I had direct contact and experience. Knowing this, I am convinced that with effort and consistency, I will be able to hit 1000 followers in three months.
Also, other points were raised, one of them is making our goals, follow the smart outlook,
S......SPECIFIC
M.....MEASURABLE
A......ACHIEVABLE
R......REALISTIC
T......Timely
Listen, we all have goals, and they are only achievable if they follow all of these criteria. If you just want to be rich without giving yourself a deadline, with measurable, realistic, and achievable plans, you are bound to remain where you are. It's important that you have a deadline, and that you have realistic plans.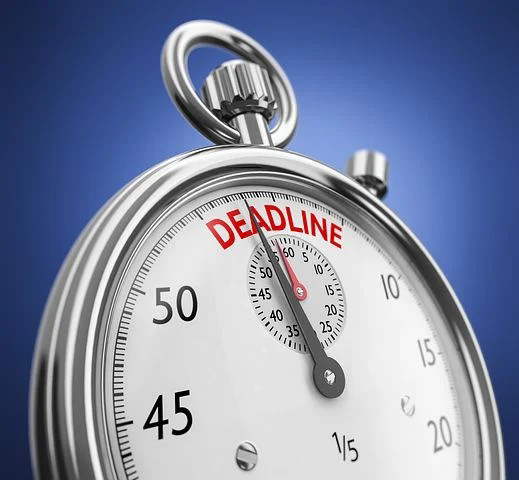 Deadlines are as important as the goals
To do this, you need to break your goals into time-frames, or quadrants.
Quadrant one- Immediate goals - 1 hour-1 day
Quadrant two- Short term goals -1 day - 90 days
Quadrant three- Mid-term goals - 3-12 months
Quadrant four- Long-term goals - 1-5 years
With this, you will be starting your goals with an end in mind. A deadline helps you measure if you have been able to achieve set goals or not. You will be able to hold yourself accountable by knowing if you hit the mark or fall short of your plans. Once you get a hang of what you want, you won't fall for anything, and you will be able to guard all actions towards achieving them.
Finally, with these plans in place, you start asking the question, why and how. The "Why" allows you to stay in clarity of purpose. You will know the reasons you are pursuing that career, that job, that business, growing your hive account, etc. When you know why, you start asking, how you can get there. Your focus on how will bring you to the point where you set realistic goals and work towards them.
In a nutshell, why-plus-how equals goals. And from the training session today, I learned all of this, after writing this for you, I will take a break, and look into possible ways to make all my goals become a reality. Starting with my Hive account, and other parts of my life. Thanks for reading.
---
---