Is Multi-Level Marketing business bad for my mental health?
I have been sharing my MLM journey with you and I truly want to share this part with you, partly because I am thinking of opting out before it's too late for me. Why? I have been so enthusiastic about the journey and I kept telling you all about them. What has changed? A lot. I don't know if I will be doing the right thing, and I want you to tell me if it's the right thing to do.
I have this thing about finding things that I wasn't supposed to but I had to so that I will be saved. It's that strong conviction that the truth will set us free that makes me always act upon any secrets I find. I had been set free a couple of times, and I haven't regretted leaving those things behind because I found the truth.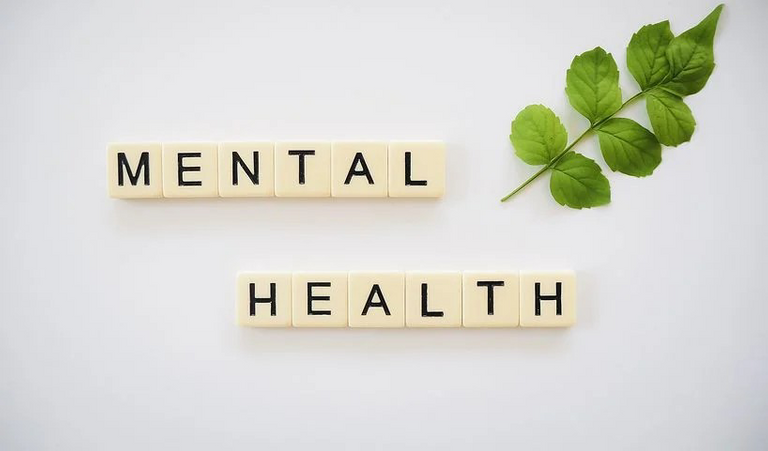 My mental health is more important than a money-making scheme
On Friday, I returned from the MLM training classes and I wanted to share my experience with you as always. Something popped into my head instead. My head said, let's find posts around the MLM tag and see what other people have been writing about it. Maybe their journey is the same as yours. I clicked the tag and it loads, initially, I thought I was the only one using the tag, and I wanted to feel proud because I thought if someone wants information around MLM, they will find my journey first.
I was cut short when I found a rather thought-provoking post about MLM, and it has made me think about everything the author said, from Friday Evening till today being Sunday Morning. I wanted to write about that post since Friday but I wanted more clarity. He had a lot of links for more and convincing reasons, and I sat back and read through everything, looking for answers.
What did he say, the author, @alexbeyman said a lot of things in this post, Multi-Level Marketing Reveals the Dark Heart of Man
He left me in a state of shock. I no longer wanted to be a part of something like that if that's the morals around it.
He explained that there are lots of women in the network marketing business as this is because the majority of the focus is on them. I'll quote him direct
These companies target young women who are looking to make extra money—whether it's because they aren't employed full-time. After all, they're looking to pay off some debt, or because they want to make their own money. Link
The problem isn't about their target audience, it's had something to do with the title he intended to give to his Post.
The important thing is that he explained that network marketing is a pyramid scheme that has been rebrand. And that people who join lower down the line only enrich those in the upper ladder. If they are not able to enrich themselves too, they are forced to believe they didn't work hard enough.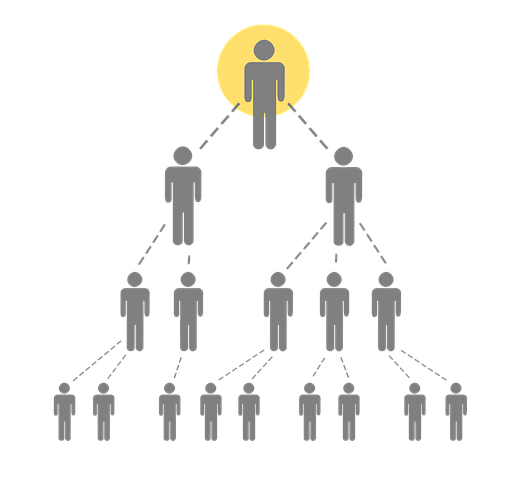 MLM, a rebranded pyramid scheme
When these rewards do not materialize, rather than being blamed on a lack of faith, it's because "you didn't hustle hard enough." Link
MLM focus on making those who join live in suspended hopes, and make them believe they are a few years away from being millionaires and retiring.
The other problem about MLM is the fact that the ones higher up dangle the convincing possibility of untold wealth in front of the sign-ups, and once it looks as though they won't be able to reach it, they resort to terrible acts to sell those products.
At some point, they alienate themselves from friends and loved ones because they had tried at one point to recruit them to make money off their sign-ups and they failed. Or they have been warned that this isn't going to end well, and this created a disparity between them.
So they use manipulative, exploitative behaviors to try and get people to buy their products and sign up. Most go as far as using their parent's death or illness to gain sympathy and get sales.
Their lives turn into a rather depressive one because they do this 👇👇
They're left socially and professionally isolated, having burned all of the bridges available to them trying to make something work that was unworkable from the start. Often taking out ruinous loans, borrowing from relatives, and scolding skeptics as jealous naysayers who will soon be proven wrong.
When they find out they can't reach their millionaire dreams or that they can't recover their money back, they double down and live in pretense. They expressively tell others how good they are doing, financially, in reality, they are struggling. Realizing this, the shame won't let them accept and move on, instead they stay back and try to prove the skeptics wrong.
If anyone is found in their shoes, would they do the opposite?
What about after a year of little to no results? Two years? Three? House full of unsellable product, no friends left, family not returning calls because you spammed them for months with pleas to join your downline or pity-buy your products, what would you do?
If all of these happens, will they dare to let it go, and accept they have been played?. At this point, I am willing to accept that I have been played and move on.
You have to read the @alexbeyman post to gain a bigger perspective. Once I was done reading all the facts he stated, I began to understand a lot of things that happened within my first week.
Do you remember I said I wanted to learn and go through the training and use it elsewhere? Well, I want to tell you that this idea or decision doesn't sit well with the human who invited me. Every time he brings up the issue of inviting someone and I counter by telling him I want to learn about everything First, he gets upset and screams about me wasting time, and not intending to make money. It goes on to show that @alexbeyman is right. I think at some point, @alexbeyman had said MLM usually uses a smokescreen of giving us access to training classes to come off as though they are creating values. Where this was their intentions all along 👇👇👇
But that "normal fee" is what they were after all along. You will never see a return on it. They make it seem inconsequential next to the future wealth they promise you'll earn, but how they make their money is by selling those starter kits/memberships, and often stuff like seminar tickets and motivational CDs as well. Link
And he is right. This is because my invitee keeps hammering on the sign-ups more than the lessons. He desperately wants me to bring people, maybe, in a bit to enrich him, I don't care at this point. He keeps asking about my friends, my family, neighbors, college friends, etc. I keep telling him I need to learn first and he gets angry every time.
If he isn't hammering about bringing people, he hammers on me opening more accounts. He said he wants me to start making my money that's why he wants me to have up to three or 7 accounts. Yes, they will be returns when I open more accounts, but, I know my numbers very well. The amount I get will not be equal to the amount I spend on opening those multiple accounts. I will still need to bring people to be able to make any gains.
The main business they present to you as their moneymaker is a red herring. Smoke and mirrors, create the appearance of legitimacy. They make their money off the people who sign up to distribute, not off the products.
That little detail is carefully concealed behind a seemingly functional business and loads of useful advice about networking, how to organize effectively, and emotionally affirming slogans.
If I want to quote everything @alexbeyman said, I will bore you. Right now, I don't want to turn into any of these sociopaths at all. I just wanted an avenue to learn new things not to dig a financial hole I can't come out of. With this, I am ending this toxic relationship before the virus spreads to me, I don't want to alienate from my friends or loved ones just because I want to make money.
What do you think? Wait, I still haven't read Robert Kiyosaki's thoughts on network marketing, maybe if I do, I will be convinced otherwise. No, I don't want to be convinced to stay. This will be just as staying in an abusive relationship hoping your partner will change one day. So, no, I ain't doing this no more. I am out before it gets out of hand.
I am grateful for everything I learned in my first week of attending that training session. They have been added to my knowledge bank, and I had already started using some of them.
PS: I recommend that you read this post, Multi-Level Marketing Reveals the Dark Heart of Man, and follow through the rest of the links in that post, to gain perspective. Thank you very much.
---
---