How were you able to cater to your children's education?
I had a crazy Friday, believe me. Not only did our toilet get blocked and had to be fixed, but it also gave me something to think about. There are those times we usually plan our funds for the month and forget the emergencies like this one. Who would have thought we will be waking up to an unplanned toilet emergency? At least none of us did.
As a result of this, I began to think about how suddenly money comes and goes. I thought of all the folks who ignore the general advice, "save a percentage, and try to live as minimalist as possible". I am guessing a lot of surprising things happen to them. Maybe I am wrong.
These thoughts proceeded to good debts, and bad debts, I am sorry I won't be driving the nail on the head of this one today. I still need personal proof that it works before I can be confident enough to discuss it with you.
However, there is a certain proof lying around that made me decide let's talk finance today, Iska 😉.
What Proof iska?
My children. My children? Do I have children? Not yet. This is why I said today was crazy. I was having crazy money thoughts and ideas here and there. I am pumped up. I wouldn't be surprised if this turns into a long post. You have to promise to stay till the end, though.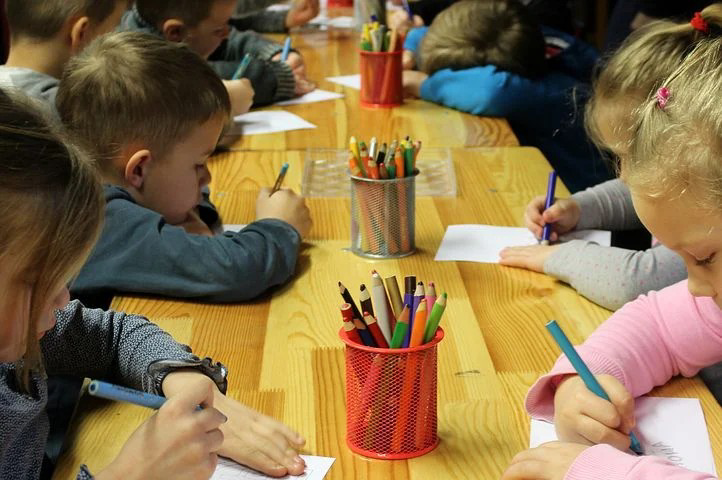 Source
Since, money, expenses, and debts were on my mind, I remember a set of shots I took in our library in Akwa Ibom. It was mostly calculations around Loans, interest rates, mortgage, down payments, compound interest, etc.
However, I was more interested in compound interest. I needed to get my numbers right when it comes to these things. I have been reading on and on about stocks, Certificate of Deposits, mutual funds, index funds, S&P 500 recently, so you can imagine how much information is screaming, "let me out" already.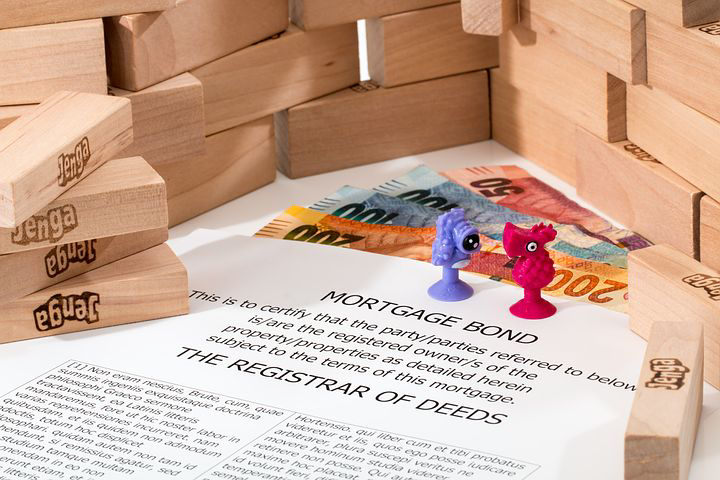 Source
I am still trying to get a hang of everything. I have told you before that you need proper understanding to make better decisions. I have been using this advice myself. This is the reason I am digging so hard into these financial terms. I want a deeper understanding because it will give me the right mentality to make better financial decisions.
I thought we were talking about my children?
Yes, reading and doing the various calculations around compound interest, I stumbled on a rather interesting question.
The question was about a boy who is presently in Eighth Grade and is planning to attend college thereafter. The good thing about him is that his parents are financially informed. It is worthy of note that his parents already have money invested in mutual funds. But the question said his parents decided they needed a stable, and secure investment portfolio now, to cater for his college degree in 4 years. They decided to go for the Certificate of Deposit. How much do his parents need? $25 000. Armed with this information, I was asked to calculate the amount they have to invest now in a Certificate of Deposit for four years at a 6.5% interest compounded monthly to meet this goal.
Can I plan for my children's education ahead of time?
Did I do the sums? No, I was distracted by the genius of this plan. I started thinking about my children. I couldn't believe I could plan for them even before they arrive. My mathematics just proved it in a simple formula. The discovery was mind-blowing, I took out my diary and began to plan for my children's education.
What did I do?
I figured with all my goals, I won't be starting a family anytime between now and 7 years. I may not know whether once I do, my husband and I would want to start having children in the first few years or not. I didn't care. What I cared about was my children's education when they arrive.
If I have 7 years before I start a family, and I wanted to follow the steps of Nicholas's parents (that's the name of the boy in the question), by considering opening a Certificate of Deposit for my children. Here is what I'll do;
How many children do I intend to have?
I would love to have just two, but, in my country, men tend to want more children. So I twerk this a little bit. What if my future husband wants 4 children? Well, I can handle that... Hehehehe.
How long do they intend to be in school?
Over here, we have 3 stages of education maximum, the extended part is dependent on an individual. So I said let's say I wanted this CD to cater for the first three stages of their education. This means, my children will have to go through;
Nursery School..... 6 years maximum
Secondary School..... 6 years
University ..... 4-7 years depending on their choice of study (I took 6 years maximum for this).
A total of 18 years in school.
How much do I need for this?
Since I do not want to start asking questions about the different fees for nursery, secondary, and university education, I decided to take a fixed cost, amounting to ₦100,000 annually for each level. This might be too much for some of the early levels but the higher levels will cost more, so no worries.
I did the maths
₦100,000 * 18 years(each child) = ₦1,800,000
For four children, this amounts = ₦7,200,000
Wow, Seven Million Two Hundred Thousand Naira. That's the exact amount I need for all 4 children.
How much will I need to put away in a certificate of the deposit account to cater for all my children and at what rates?
Now, this got me thinking. I have seven years to grow this account. How much will I need to put away in a certificate of the deposit account to cater for all my children and at what rates?
It's nightfall, I can't possibly go to the bank and ask how many percent they issue for this, so I went with the percentage given in the textbook,6.5%. I have doubts that the brick-and-mortar banks will give that kind of percentage. I just needed a number to work with. I can twerk it with correct data soon.
I was lucky I didn't have to do this calculation by myself. Once I went online to try to find how much my Access Bank gives for a certificate of deposit, I found a calculator instead. I fixed the necessary numbers. And I had my answer.
At a 6.5% interest rate annually, I need about ₦5,040,000 roughly in that account for my four children. This means ₦1,260,000 for each child. This revelation was amazing.
Wait, what about inflation?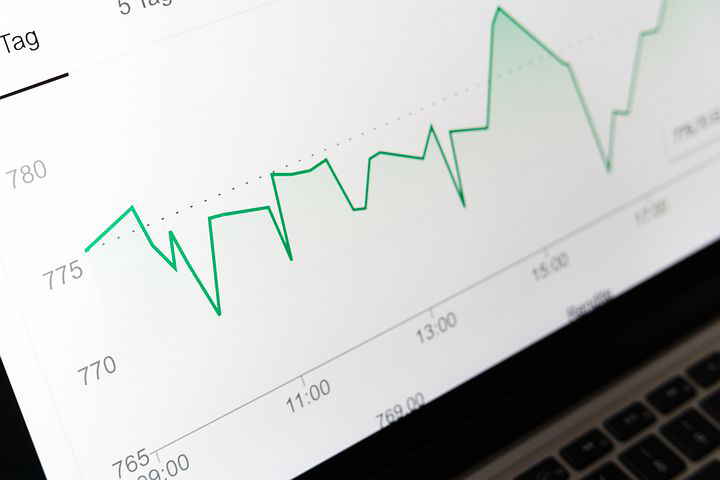 Source
Yes, I was laughing at myself for forgetting things will not be the same as it is today especially in our economy. I went online again and google how many percent our money gets inflated yearly. The results showed 2%-2.5%. I breathe in and decided to work with a 3% inflation rate. (I have a feeling crypto is going to mess with our fiat currency more than it already does, so I am preparing hard for these eventualities with my maths... hehe hehe).
How much did I need once I added 3% inflation?
With a 3% inflation rate, I no longer needed ₦100,000, I needed ₦123,335.48005. I took a rough estimate of ₦125,000 instead. Don't get confused. I mean
₦125,000 * 18 years = ₦2,250,000 for each child. ₦9,000,000 for my four children. Mehn, that's a lot of money. Anything for my beloved kids, right? 😊
Now, with the same interest, 6.5% annually, my calculations revealed I needed ₦5,796,000(Five Million Seven Hundred Ninety-Six Thousand Naira) in a Certificate of Deposit now.
Right now, my head is saying, "Ma'am, you need to put away 6 million Naira for your children's education).
I was overjoyed. Until Disaster struck. 😳. What happened now? My head asked, " Madam, are you going to have all four children at once?" Oh shit!!! How didn't I think of that? 🤣🤣
Whatever, I am not moved by this disaster because it's a minor thing. All I would do is wait until my first child comes, I'll use her part for her, and leave the rest in the account until the rest of his/her siblings arrive. This means, the remaining three are likely to have more, and it's great because it covers the inflation remember? Yes, since, I didn't take note of the childbearing gaps, I didn't calculate the inflation for those number of years I'll be awaiting my next baby. It's a win-win right?
It's all good. Doing this calculation today puts me in a good mood, by now, I know if I have 6 million Naira, it goes straight to my children's education. I don't have to overthink it.
This is the beauty of making plans for your funds. It makes it easier to put them to work the moment they set foot in your account. No second thoughts. I can't wait to do this for other important needs in my life.
What if there is a better option than Certificate of Deposit?
Pause! By the time I am done reading about all of the available investment portfolios, I'll be in a better position to make better decisions.
Like I said before, I need to understand it first. I wouldn't be surprised if by then I'll change my mind over the CD and put the money in a different investment account depending on the risk involved and how much risk I am willing to take to provide quality education for my children.
This also means, if I ask questions about the different costs of education and the interest rates banks give on this, the amount might increase or decrease. At the same time, if I discover an online bank that gives a better percentage of interest as compared to the brick-and-mortar ones, the amount invested will change as well.
Most importantly, if hive offers a better return on this investment, then, hive it will be.
First things first, I have to get all my data right. And I am going to do this by digging deep into the world of economics and finance. My children deserve all the best things life has to offer. I am willing to go all the way for their sake.
I hope I didn't bore you though. How were you able to cater to your children's education? Share your experience with me, I'll be pleased to read through. Thanks a lot for reading.
PS: I am hoping these numbers are correct, my keypad might play a little trick somewhere. Please, point out those corrections when you find them. I'll have them corrected. Thank you.
Posted Using LeoFinance Beta
---
---