What's Coming Next... And Beware of Ribavirin!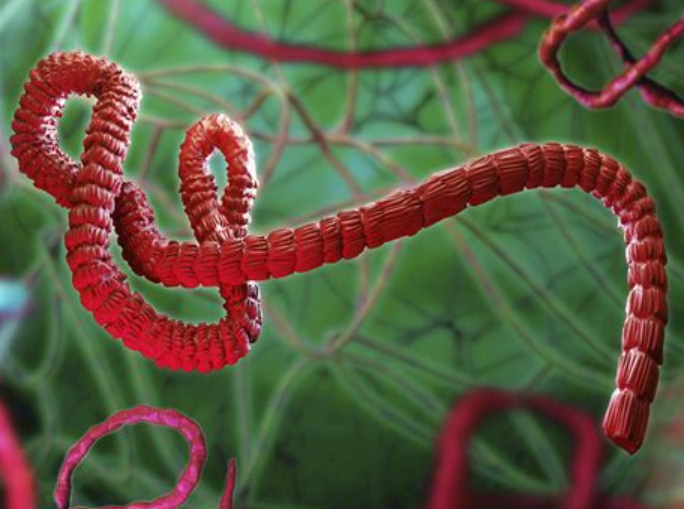 What is the Next Viral Terror?
If you were an evil scientist and the whole world was running in terror over your "gain of function" virus, and all the hospitals are using the untested and expensive remdesiver protocol as the "only" approved treatment (cha-ching), while simultaneously worshiping the injection solution (cha-ching), and the novelty of the novel-virus begins to wear off, what new viral terror would you unleash upon the world?
It's gotta be something awful, like out of a horror film. It has to justify even more severe restrictions and "lockdowns". Something to make even "anti-maskers" and "anti-vaxxers" get in line. Something to get flocks of people WILLINGLY into camps, to get stamped and confined. Something to get everyone UNWILLING into camps, to get stamped and confined.
Ok, I don't know about you, but I'm about ready to end this thought experiment.
Ebola
Viral Hemorrhagic Fever is a disease that spreads though various fluids of an infected person getting into the bloodstream of a person. Usually through an open wound or cut.
The most famous VHF is ebola, an illness that in about 50% of infections will cause death within 12 days.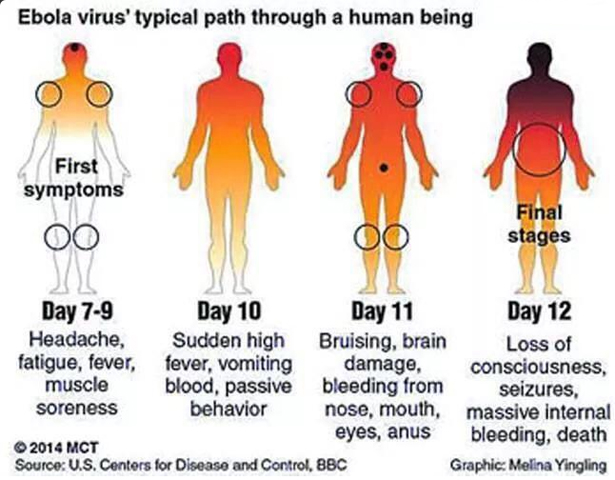 Image Source
The Only Known Treatment: Ribavirin
Remember with COVID, where there were no official treatments known, over time it has been discovered that there are many treatments to lessen symptoms and recover quickly.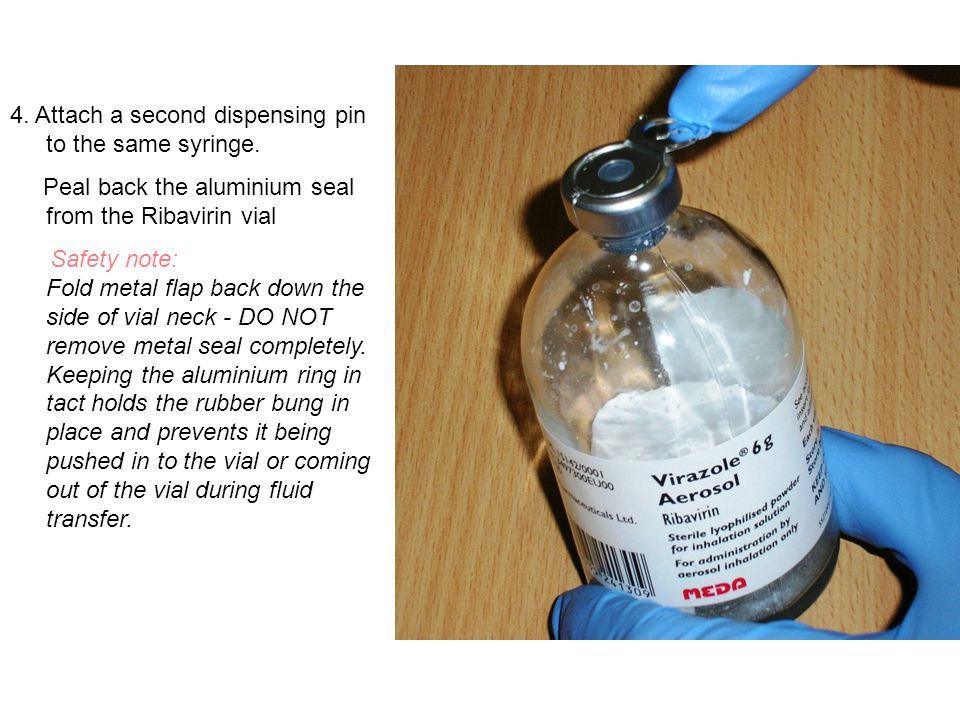 Treatment is supportive and may require intensive care. Ribavirin inhibits CCHF virus in vitro, but its efficacy in clinical practice remains unconfirmed. Although immune plasma has been used its effectiveness has not been evaluated. Source
According to main stream medical science, Ebola does not have any approved treatments except one drug: Ribavirin. But we know there are treatments that are being suppressed. If we're about to experience an outbreak of ebola, we had better learn what these treatments are now, before it's all thrown down the memory hole.
Ribavirin Is A Vile Drug
Currently, Ribavirin is used to treat Hepatitis C. Many people have gone on record to talk about the side-effects of the drug. The following testimonials are from webMD.
It's important to document these on the blockchain, in case they get scrubbed in the coming years.
Changes your personality: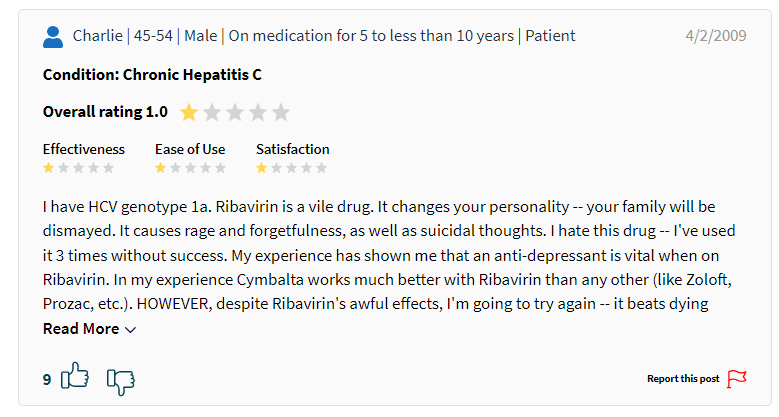 Not worth it: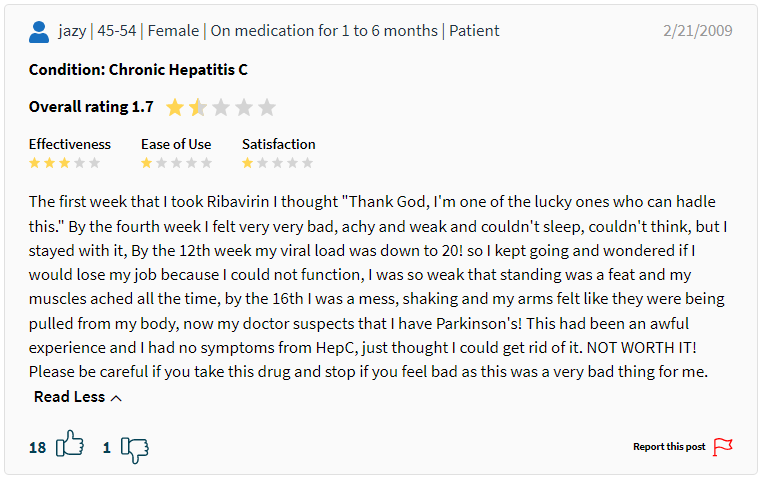 Two very scary drugs: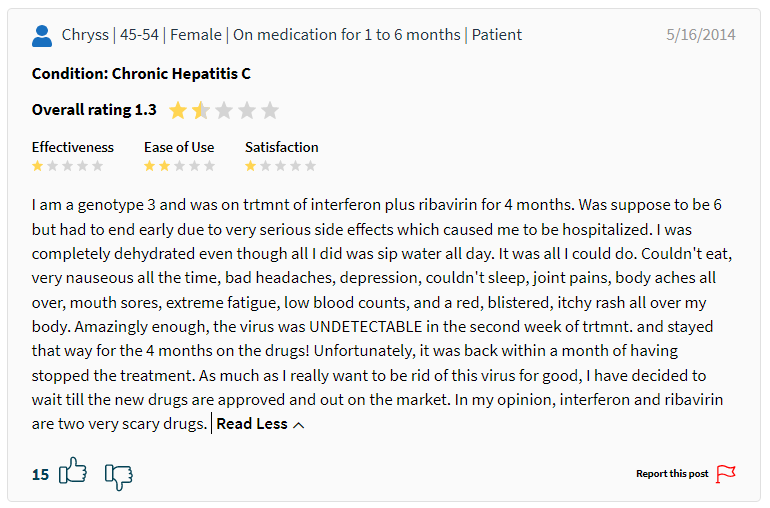 Feels like it's killing you: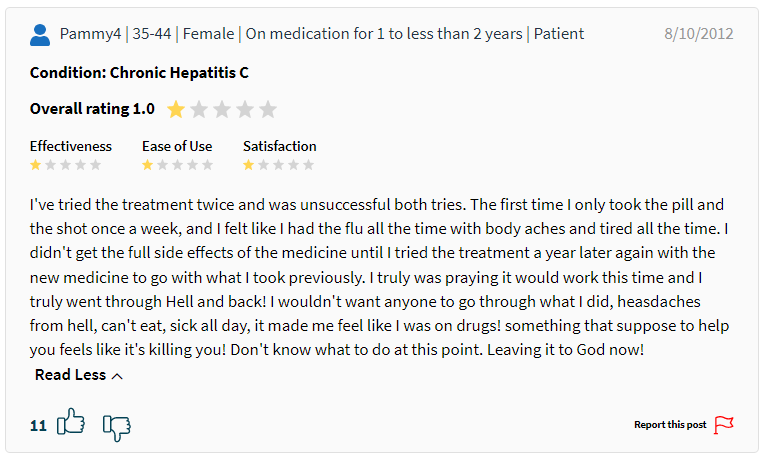 Really bad side effects: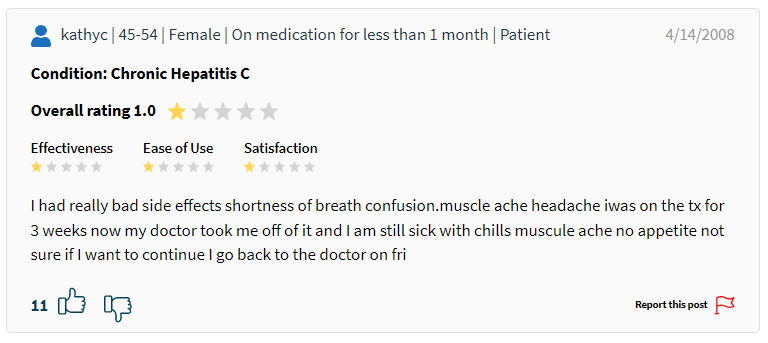 Made me feel very ill:


Hoping to survive the drug treatment: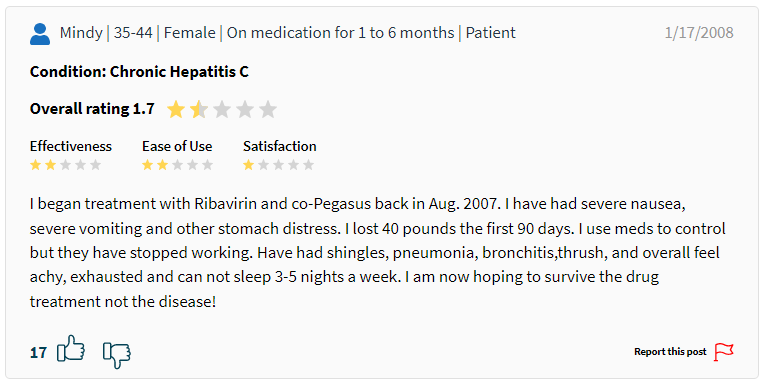 No way: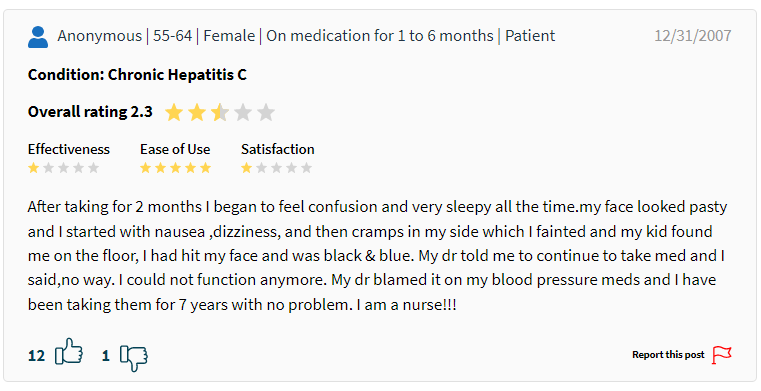 Horrible, just horrible:


Do not use this poison: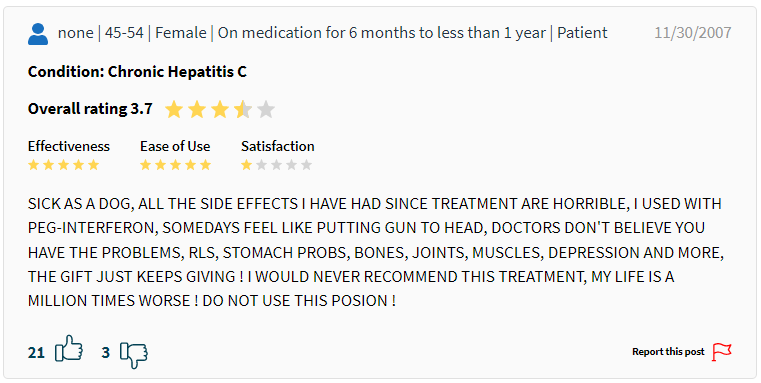 Don't Use Ribavirin!
Just like the hospital covid protocol is remdesivir, it's likely the only approved hospital protocol for VHF will be ribavirin. If this happens on a wide scale, we are in for a very scary ride. A lot of needless suffering. This drug is like torture! People are using anti-depressants to get through it!
Do Not Walk in the Council of the Ungodly
There are blessings and cures listed in the bible. Blessings for walking in the will of the Most High, and curses for those who rebel against Him. Psalm one tells us about the blessings and curses and compares the Godly vs Ungodly. We need doctors who prosper in everything they do, otherwise they will be very unsuccessful in healing.
Blessed is the man that walketh not in the counsel of the ungodly, nor standeth in the way of sinners, nor sitteth in the seat of the scornful. But his delight is in the law of the Lord; and in his law doth he meditate day and night. And he shall be like a tree planted by the rivers of water, that bringeth forth his fruit in his season; his leaf also shall not wither; and whatsoever he doeth shall prosper. The ungodly are not so: but are like the chaff which the wind driveth away. Therefore the ungodly shall not stand in the judgment, nor sinners in the congregation of the righteous. For the Lord knoweth the way of the righteous: but the way of the ungodly shall perish.
Indeed, the way of the ungodly shall perish, because it's "unsustainable" and doomed to destruction. The way to be free from diseases is to walk in the blessings of obedience to the Most High - sometimes that means disobedience to the world "authorities".
"And the LORD will take away from thee all sickness, and will put none of the evil diseases of Egypt, which thou knowest, upon thee; but will lay them upon all them that hate thee." Deuteronomy 7:15
Vengeance is the Lord's
The fifth angel poured out his vial upon the seat of the beast; and his kingdom was full of darkness; and they gnawed their tongues for pain, and blasphemed the God of heaven because of their pains and their sores, and repented not of their deeds. Revelation 16:10-11
Life is Precious: Don't Worry About a Virus
I know, we're constantly bombarded with reminders of "covid don't you know" and it can be a real bummer, especially for those who simply want to enjoy a normal, prosperous life.
So I'll be quick.
Our family has partnered with Dr. Zelenko to promote his product Z-STACK. Why? Because we don't want YOU to go to a hospital. Why? Because the hospital system has financial and political incentives to make you a statistic. Don't become a statistic. Your life is precious. Stay out of the hospitals. Consider Z-STACK to help combat illnesses.
What is Z-STACK?
I am not a doctor offering medical advice, but repeating the recommendations of Dr. Zelenko. Please do your own research for medical decisions. If you have any questions, consult with American Frontline Doctors.
Z-STACK contains four ingredients that work together to stop the virus from spreading inside your body and help you recover quickly. Quercetin and zinc, backed up with immune boosting vitamin D and vitamin C.
Elemental Zinc 30mg 1 time a day for 7 days
Vitamin C 800mg 1 time a day for 7 days
Vitamin D3 5000iu 1 time a day for 7 days
Quercetin 500mg 2 times a day for 7 days or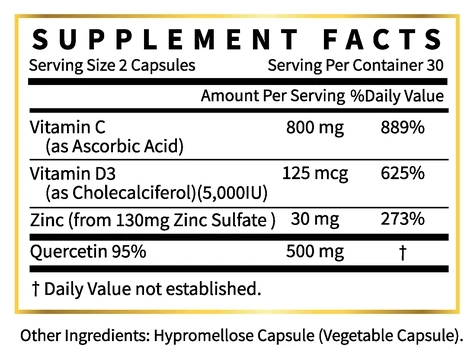 Do Not Live In Fear, Except in the Fear of the LORD
Fear no one, but the one above.
---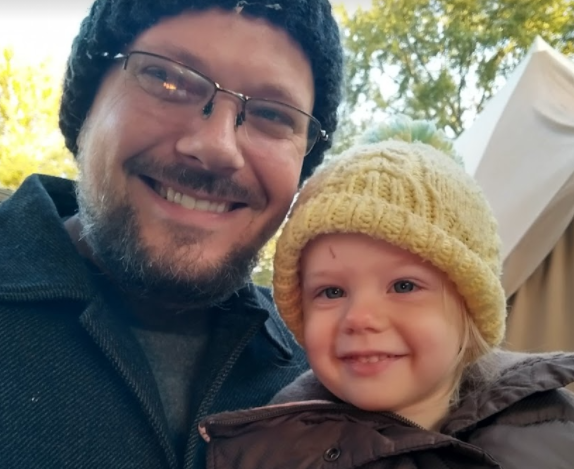 Benjamin Turner: God fearer. Rooted in Messiah. Husband of @lturner. Father of SIX (!!!) wonderful children. The guy behind the camera. Blockchain enthusiast.
Bless the Most High!

---
---