What is the Scariest Non-Horror Film From Your Youth?
The Traumatizing Film "Return to Oz"
As a child, I used to watch the old Wizard of Oz film with Judy Garland. There were some scary parts, but I bravely made my way through them and enjoyed the film.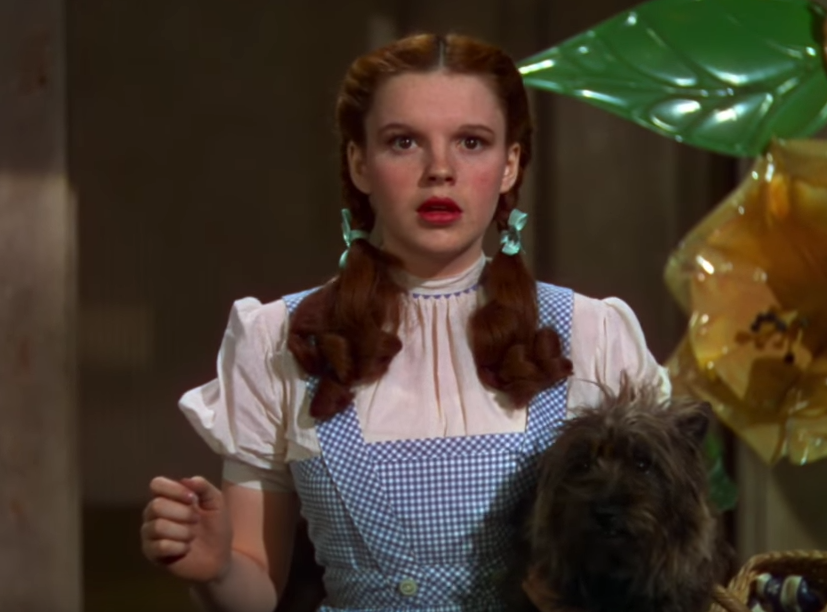 So when I heard there was a sequel, I was excited to watch it! Munchkins, skipping down the yellow brick road, talking scarecrows, music breaks. It'll be fun!
An Absolute Nightmare of a Children's Film
The sequel takes place 6 month's after Dorothy's ruby slippers (no place like home) transportation back to Aunt Em. Only the experience has left Dorothy in some sort of psychological haze. She can't sleep and keeps talking about a talking lion and scarecrow.
Not exactly what I expected.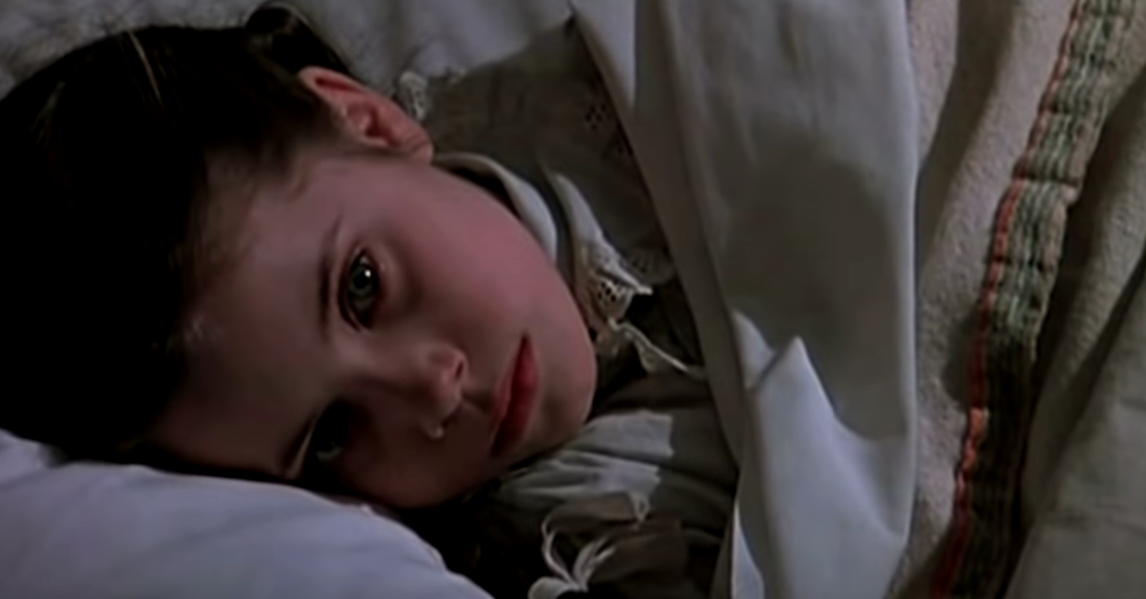 Aunt Em and Uncle Henry are worried since their farm is about to be foreclosed after the terrible tornado.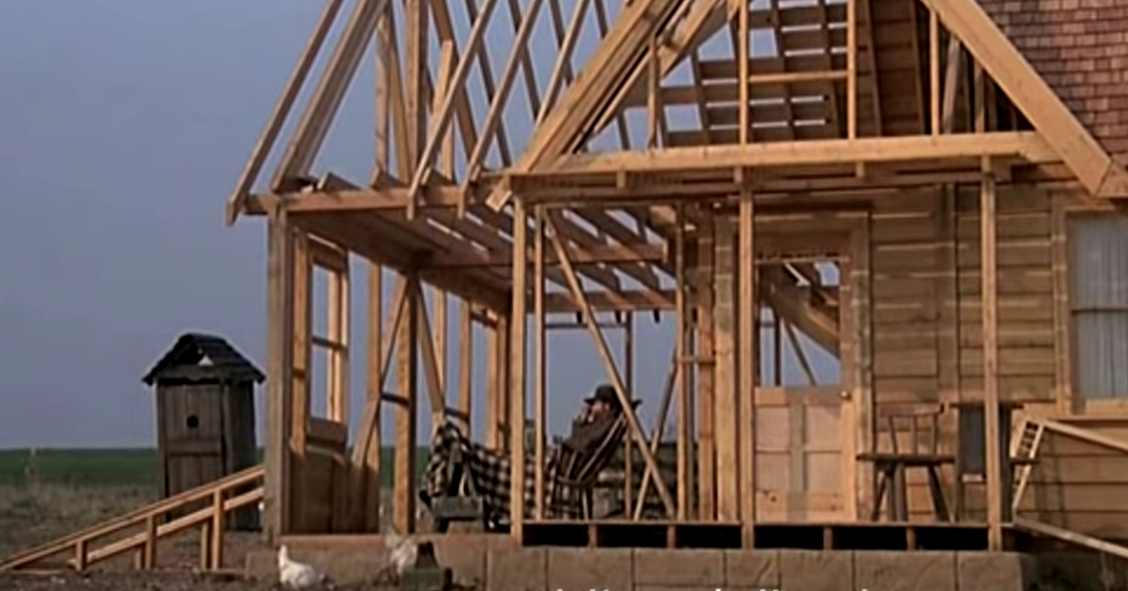 She is taken to a doctor for "electronic healing" using a giant machine with a face. Yes, Dorothy is about to experience electro-shock treatment... because they think she's crazy.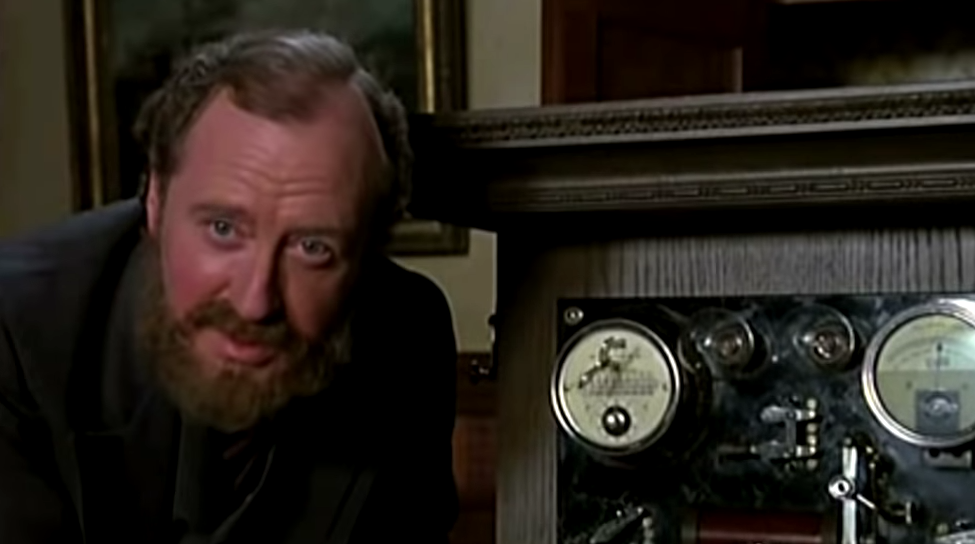 Aunt Em and Uncle Henry leave her alone with the doctor and very questionable nurse.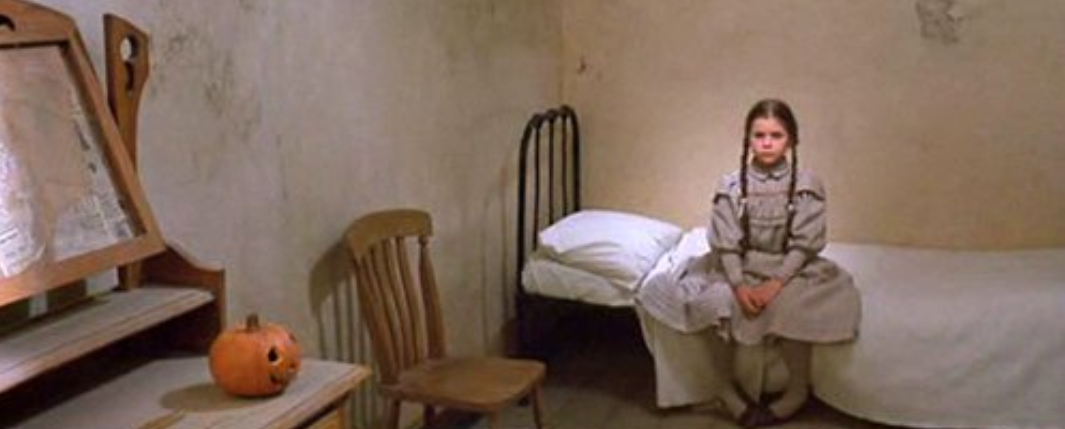 They're just about to begin shock treatments when the power goes out during a lightning storm.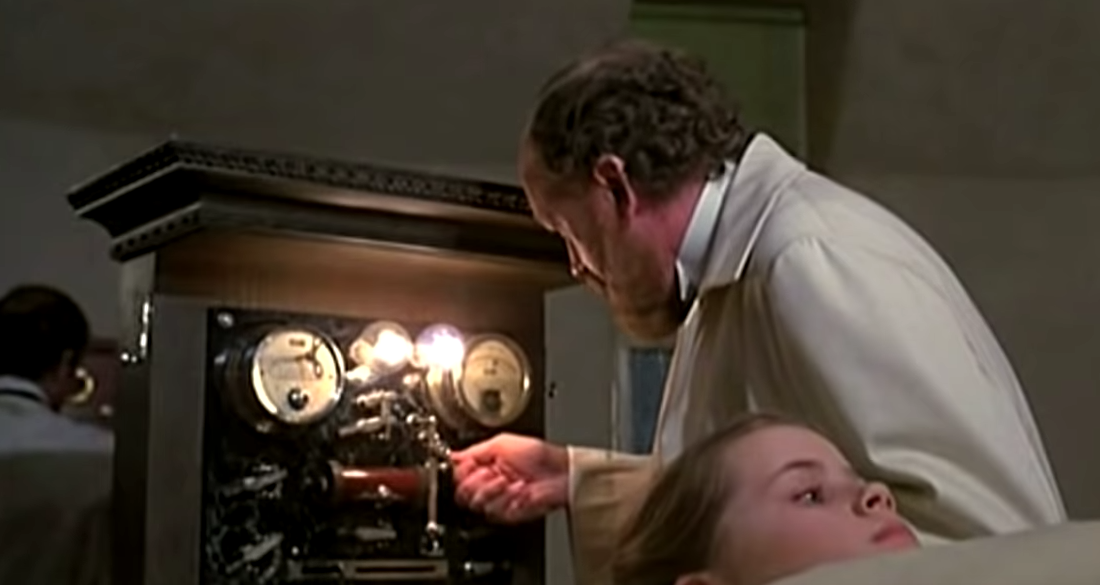 A mysterious woman unties her from the bed (yes, poor Dorothy was strapped to the bed) and escapes in the dark.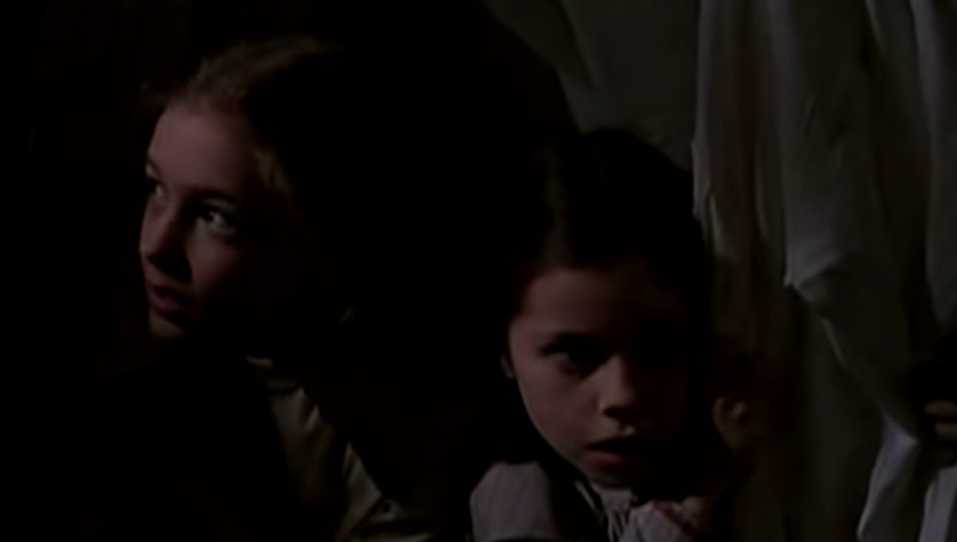 They exit the building and Dorothy slips into a river (!!!!) and barely survives by holding on to a chicken coop.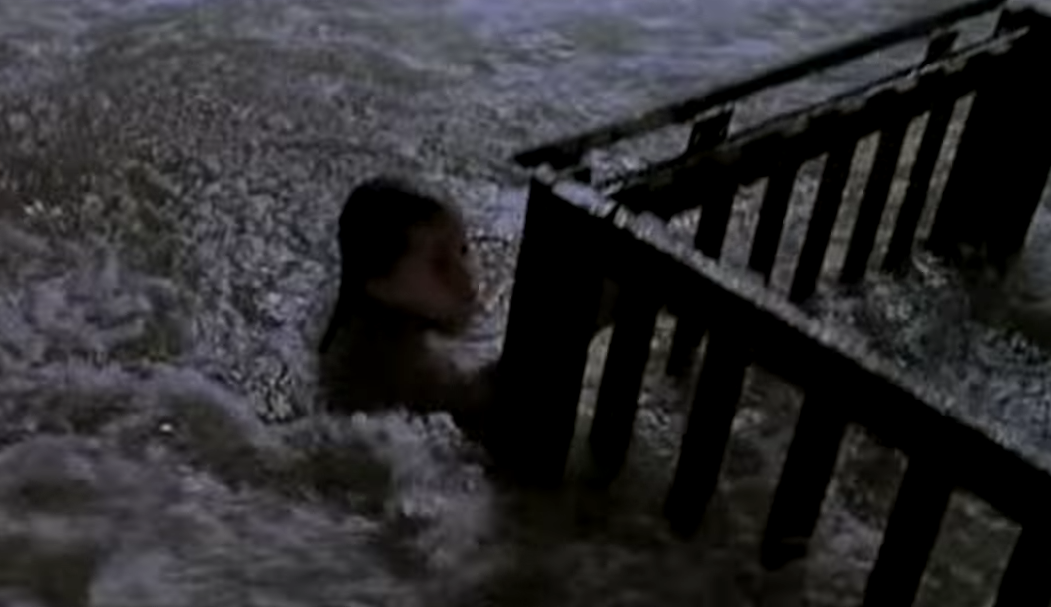 Ok, Dorothy has RETURNED to OZ
Now she's back at the magical and whimsical happy land of Oz, where all her favorite friends are waiting for her... uh... maybe not.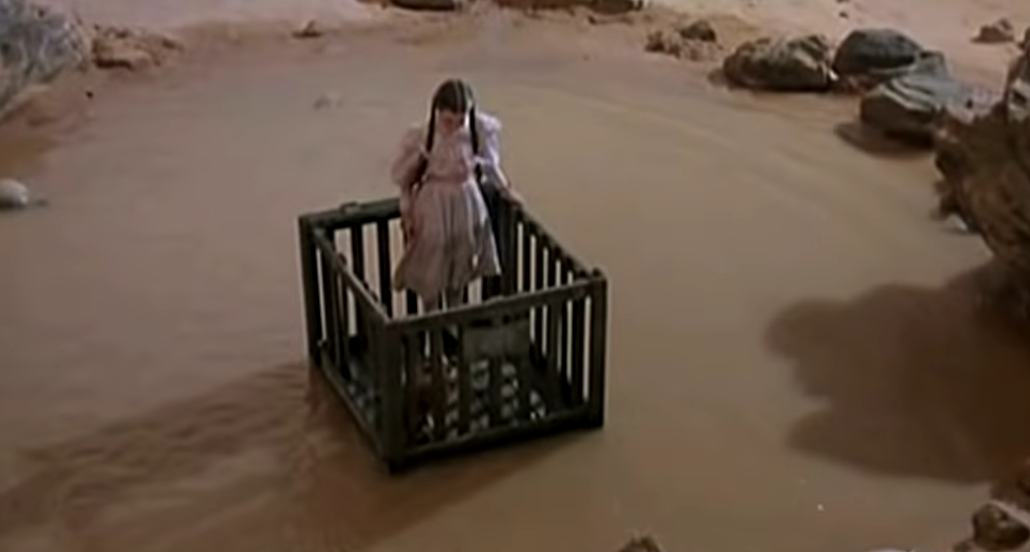 She wakes up with her chicken (who can now talk) and carefully makes her way to "follow the yellow brick road" to find her friends.
But of course, since this is the post-apocalypse version of the wonderful land of OZ, the yellow brick road is now in ruins.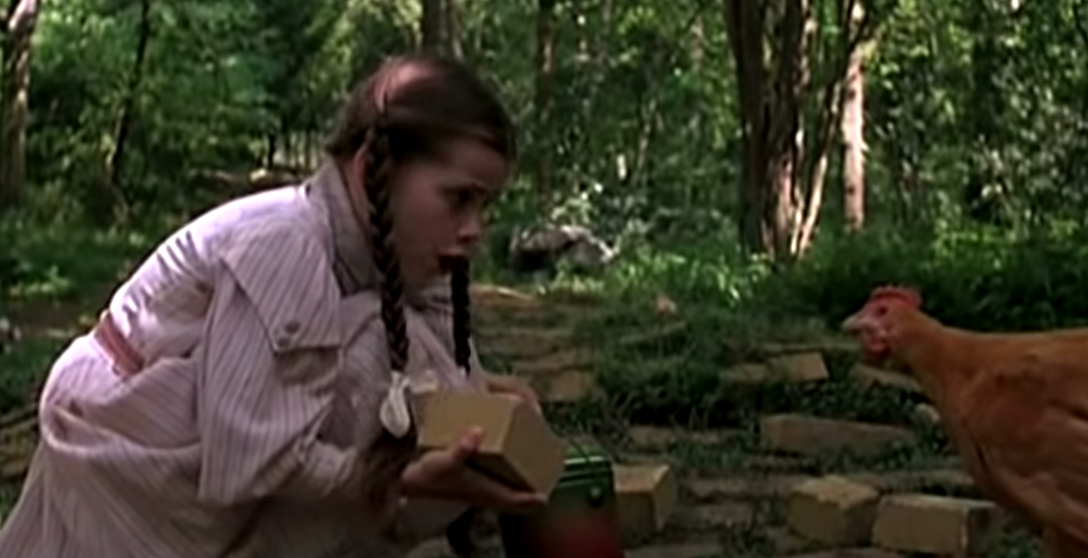 It takes her to the beautiful Emerald City... which now is in ruins. What?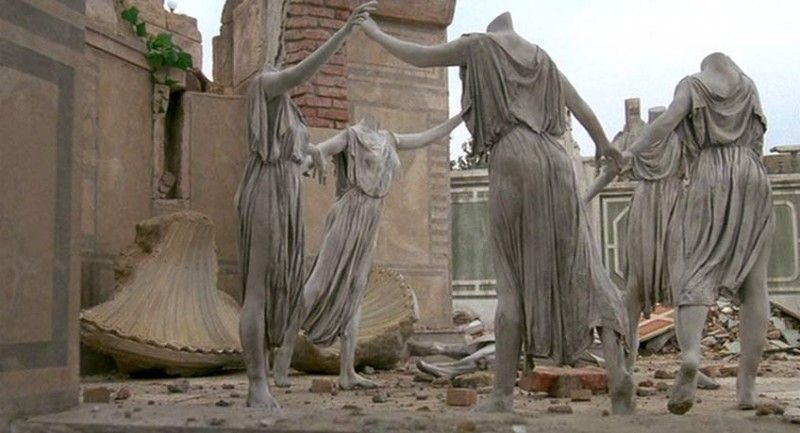 She finds everyone has turned to stone and most have LOST THEIR HEADS! AHAHHHHHHHH! At least she finds the tin Woodsman and the lion, but they've both turned to stone! Get me out of here!
Welcome to the NIGHTMARE of OZ.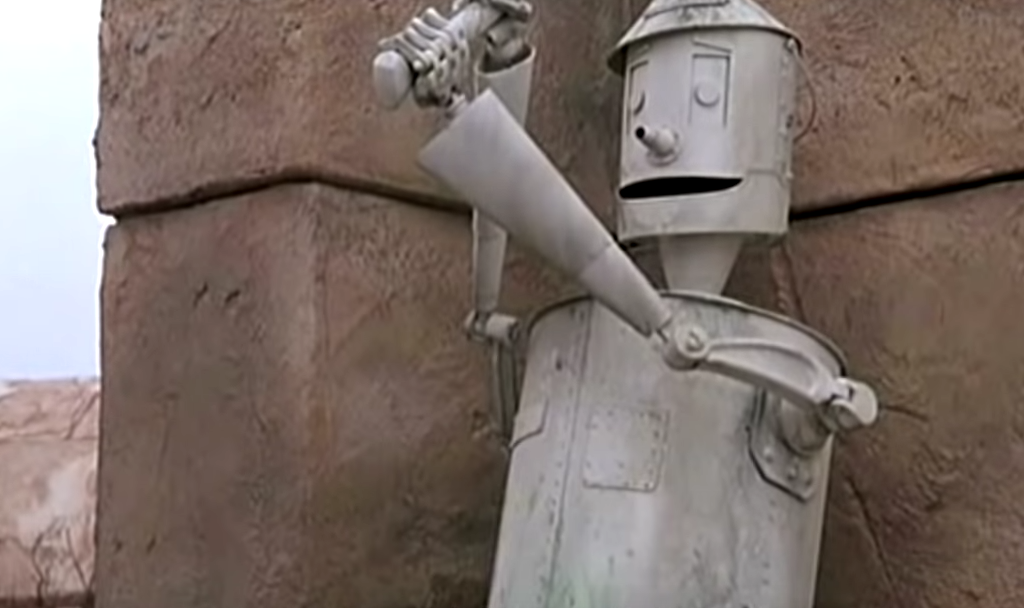 Beware the Wheelers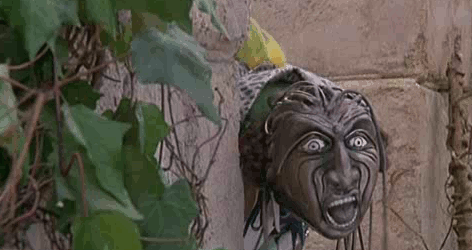 Instead of welcoming munchkins or a good witch to comfort Dorothy, instead you have these frightening "Wheelers" that are clearly insane and dangerous.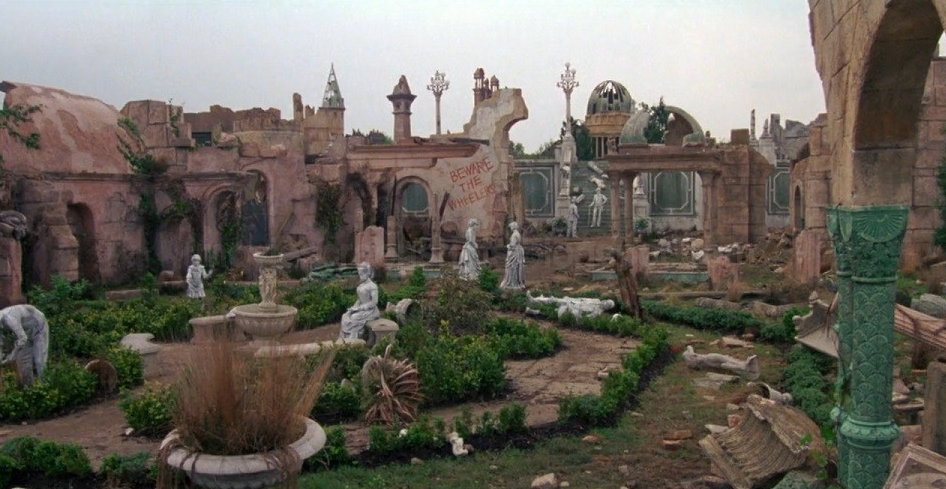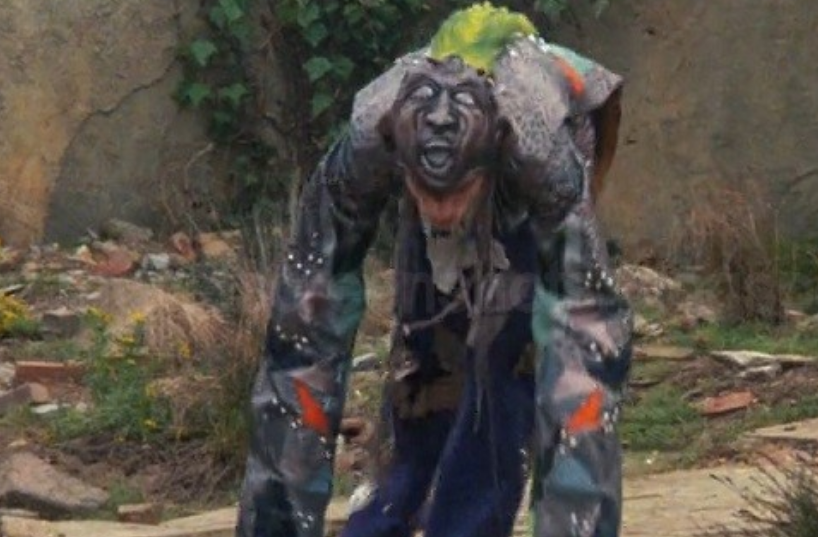 They chase Dorothy and her chicken. Of course. The nightmare of OZ.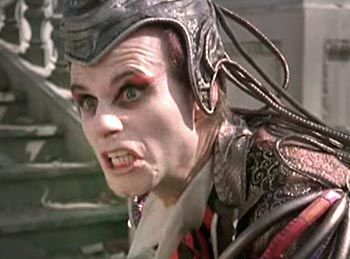 She escapes the Wheelers by using a OZ key she had and finds "Tick Tock" a robot. The first creature she finds that isn't trying to kill her. (besides her chicken)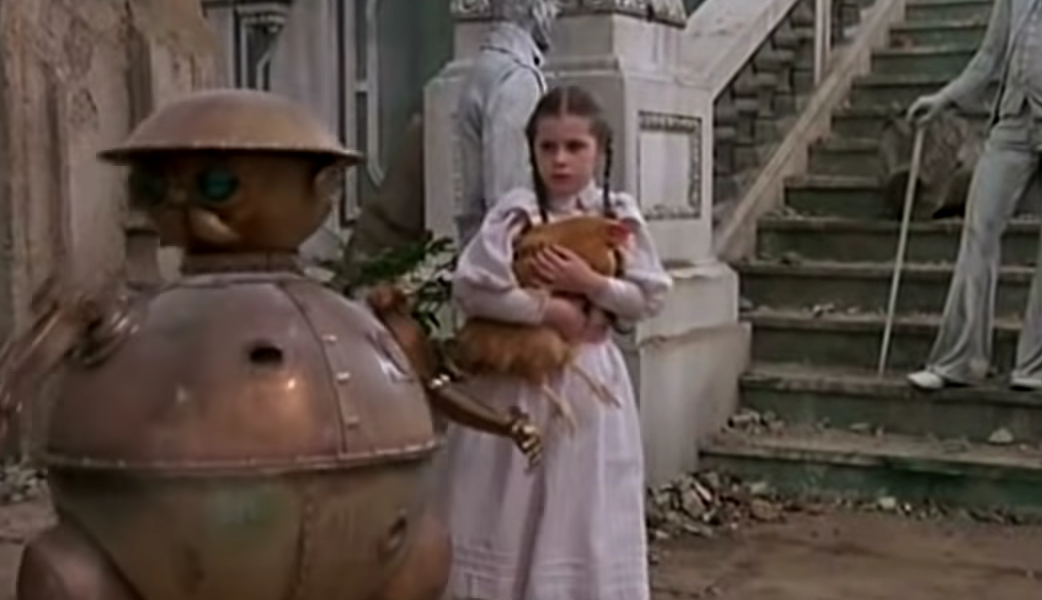 Visiting the Queen
So Dorothy and her robot go to the queen, who seems friendly enough... what? SHE'S TAKING OFF HER HEAD!!!!!!!!!
AAAAAAAHHHHHHHH GET ME OUT OF HERE!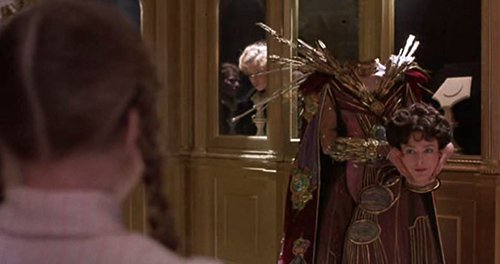 So she's locked up (again) with a Pumpkin head creature called "Jack" who calls Dorothy his mother.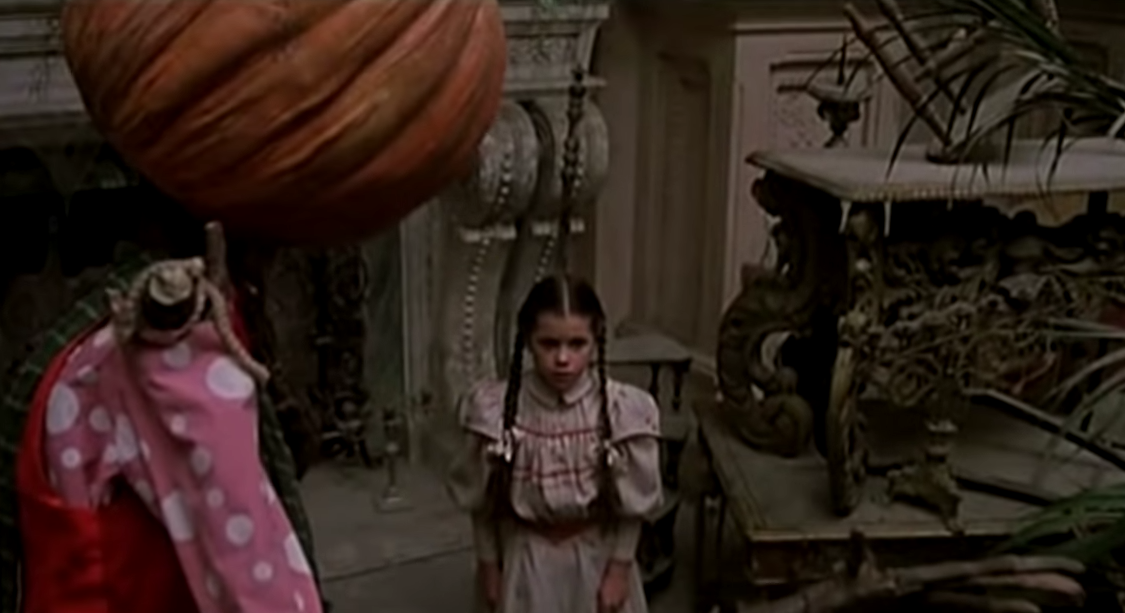 They work up a scheme to get the queen's "powder of life" so they can escape.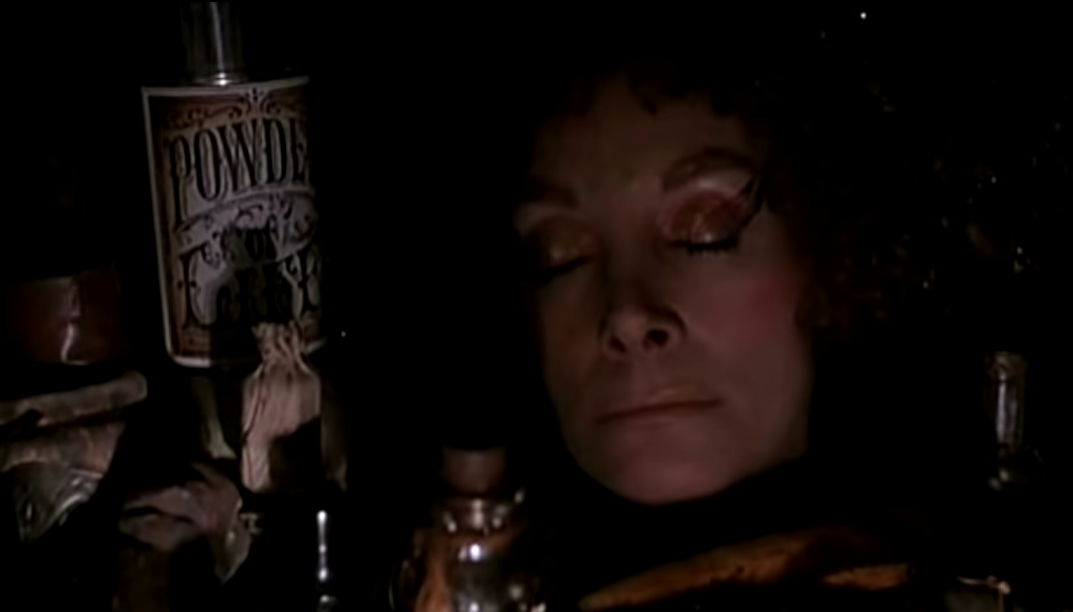 So Dorothy goes through the "hall of heads" to get the powder... her eyes won't open, they won't open. Won't....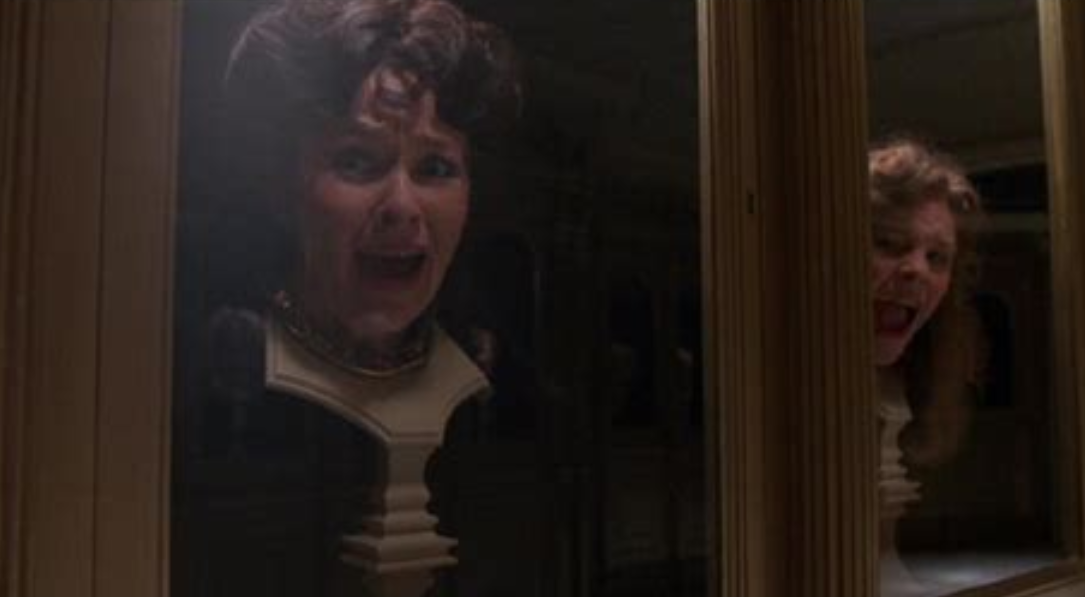 AAAAAAAHHHH!
That's Enough For Now...
I wouldn't show this movie to my children... although while I was making this post they were seeing the photos and wondering what this movie was all about.
They say they could watch the movie without getting scared... but I'm not so sure. My oldest says she's curious about the movie. But why would I want to traumatize my little children?
What Movie From Your Childhood Terrified You?
I'd like to hear from you. What movie terrified you as a child? Would you let YOUR children watch them? Let me know in the comments below.
---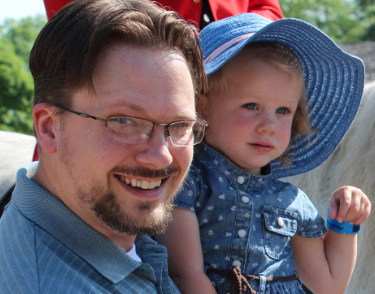 Benjamin Turner: God fearer. Rooted in Messiah. Husband of @lturner. Father of FIVE wonderful children. The guy behind the camera. Blockchain enthusiast.
Bless the Most High!

If you like my content, please consider a generous upvote and SHARE
I appreciate my readers and do my best to read and respond to your comments. Thank you for your support, it's what keeps the lights on!
sir, i upvote you for your upvote i thank you dear
---
---