What I've Learned About ListNerds and my Unsolicited Advice

This is a blog post I made from a very long comment. It's my policy if my comment gets too long, I turn it into a post! Makes sense? I think so!
I'll mention ahead of time, since I'm talking about ListNerds, I am linking as an affiliate. IF you sign up by clicking here, you're part of my team! Congrats!
First Off, What is ListNerds?
ListNerds is an internal MAIL program that incentivizes users to view MAIL in their inbox and click on links to outside websites, usually either affiliate links or hive blog posts.
The incentive for opening mails is the random chance of winning LISTNERD tokens or CTP tokens.
The incentive for clicking links is it earns MAIL credits, the amount determined by the user's subscription level. The MAIL credits can be used to send your own MAIL, promoting your own content or link.
By generating your own MAIL and sending it through the ListNerds network, it is sent to many INBOXES and thus viewed by many real people.

This is a ListNerds MAIL I sent today to 5000 inboxes (I have ENTERPRISE LEVEL), of the 5K, 10 people have opened the MAIL and 10 people have clicked on the link. These numbers will change over the next week as more people open and/or click the link.
ListNerds members have the power to "upvote" or "verify" the quality of the MAIL, they also can "downvote" the MAIL for poor quality. If the member earns at least 20 upvotes (minus downvotes), they also earn LISTNERD TOKENS staked to their account.
These LISTNERD TOKENS are worth a lot (about 2 HIVE each), but being staked they are not liquid and take a long time to unstake.
My friend @thisismylife wrote a more indepth description of ListNerds here if you want to learn more.
Join for the Traffic, Not the Token
The best advice I can give is that if someone has joined ListNerds or is thinking of joining - join for the traffic, don't join if your intention is to sell LISTNERD tokens for a profit on HIVE-ENGINE.
Once the LISTNERD TOKENS started rolling it (worth 2 hive each), I saw the potential in ListNerds and with proper effort I believe I can earn more than my investment back.
However, I learned of this:
Unstaking them [LISTNERD TOKENS] will take 10 weeks and doesn't come in 1/10 chunks, but a full powerdown at once at the end of the 10 weeks. In the meanwhile you won't earn staking rewards over them! @thisismylife
Ut oh. My plan to mine LISTNERD tokens to sell for hive have been DASHED. 10 weeks? That's crazy! What have I done?
A Change of Perspective
I've had to change my perspective on ListNerds. I was originally planning on earning LISTNERD TOKENS (as so often is said, they're worth 2 HIVE a piece), sell them and recover the initial HIVE investment and then some! A quick way to grow a HIVE account. But no. That's not realistic. And not really the point of ListNerds.
A better perspective is to value the TRAFFIC and INTERACTIONS on hive posts. Create a "funnel" from Listnerds -> Hive Posts and from there, cultivate a following with interactions and engagement. If after cultivating that following with interactions and engagement, affiliate marketers want to introduce products and services on their blog post, I feel that's totally legit. But even if they don't, enjoy the interactions, the comments and sharing of ideas. I've had more interaction with my HIVE posts than any other time in four years of posting (almost) daily. That's worth a lot more than a token, even one worth 2 hive each!
The Results of a Month of Enterprise
This is what I have learned from joining ListNerds at an Enterprise Level. It is an expensive initial investment, but the results are amazing. Even with some mix-ups on MAILS (broken images/links, downvotes), there have been enough LISTNERD TOKENS staked, that I now have a 2% Listnerd stake. That means once token dividends are distributed, I am already a 2% shareholder.
It has taken daily effort to send two MAIL daily, and open a lot of mail, earned a lot of MAIL tokens - but the result of it all is a decent and hopefully growing ListNerds Stake.
IT turns out the value of Enterprise is the opportunity it opens up for a STAKE in the platform, however that turns out.
Conclusion
I hope this has been helpful in better understanding what ListNerds is and what it's strengths are. I hope this will help the user understand the benefit of signing up for Enterprise (if you're able) and offering the best perspective to make it successful in the long-run.
Just like everything, it's not a quick fix, it takes time and effort. To me, that's how I know it's legit and not a quick-profit scheme that leaves someone else holding the empty bag.
---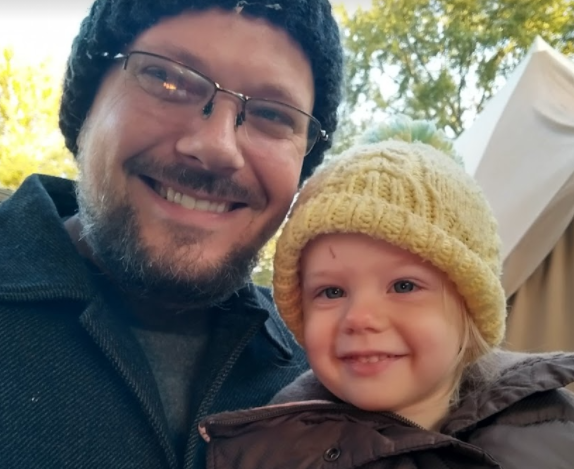 Benjamin Turner: God fearer. Rooted in Messiah. Husband of @lturner. Father of SIX (!!!) wonderful children. The guy behind the camera. Blockchain enthusiast.
Bless the Most High!

---
---