What I Learned About Bartering, Cash, Silver and Inflation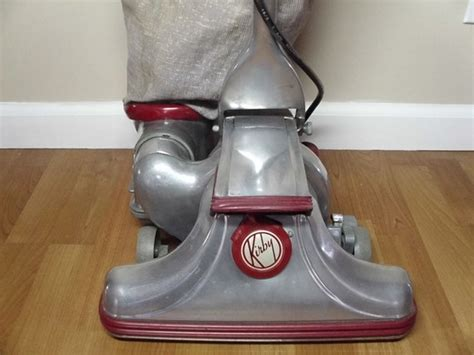 In my previous post, I talk about purchasing a Kirby vacuum from a door-to-door salesman - just like the old days! I did what I could to bring the price to something I could afford and attempted to do some bartering by offering crypto and/or silver rounds.
What I Learned About Cash
What I learned from the experience is that cash is still preferred - even though it's value is depleting. People who are in the know, understand a time is coming where it will be nearly worthless. Businesses are not in the know, they are interested in business as usual. Not interested in the unusual.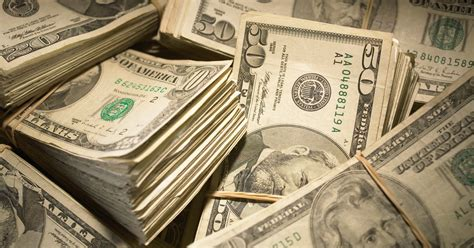 What I Learned About Silver
I also learned that silver still has attractive properties that have existed throughout all time. The appreciation and shock when I offered for them to keep the rounds was noted. I think it may have played a role in accepting my offer, even though I did not give them the silver until AFTER the deal was settled as a token of appreciation, not as a bribe.
Right now there isn't very much accommodations for barter. We are living in a cash or credit-centric economy and people are not set up or willing to accept alternatives for barter. I believe a time is coming where that will change and there will be plenty of bartering. If the economy crashes and USD goes nuts, vacuum cleaners are among the first of the expensive items to disappear from people's minds. At that point, barter becomes a real option if you have inventory to move.
For now, cash is still the only option for business and anything other than cash is mocked and not taken seriously. For now.
Central banks are counting on this "cash" mind-set, that there can only be one legitimate currency, so when they make their official CBDC everyone will accept it as the "new normal".
The Real Value of Silver $2240/oz
Those who know and understand see that quality goods and services are becoming more scarce than cash. The effect this will have on economy will be impossible to ignore. What good is cash for a business if you can't use it to hire quality help? What good is cash if you have to constantly earn more of it to maintain your standard of living? Wouldn't it be better to invest into something that is attractive, tangible, with intrinsic value, useful, in demand and something that increases in value as costs increase?
Once AG breaks free from the phony COMEX "spot" pricing (caused by unbacked paper EFT trades) we will see it's value return to it's historic norm - about a dime's worth of silver being a day's wages. At $20/hour, an eight hour work day is $160. A 1 troy oz silver round is about 14 silver dimes worth of silver. That makes the historic value of silver in modern currency $2240 / oz.
I just "refunded" both salesmen MORE then the price of the vacuum, just as a token of my appreciation! That is IF silver were valued at what it has been historically valued throughout history.
What I Learned About Inflation
Kirby vacuums are so old that they were sold door-to-door even back when the US still traded in silver coin. Given inflation, the top-of-the-line Kirby vacuum has not changed in price much since 1955, even though it's 1000% more expensive!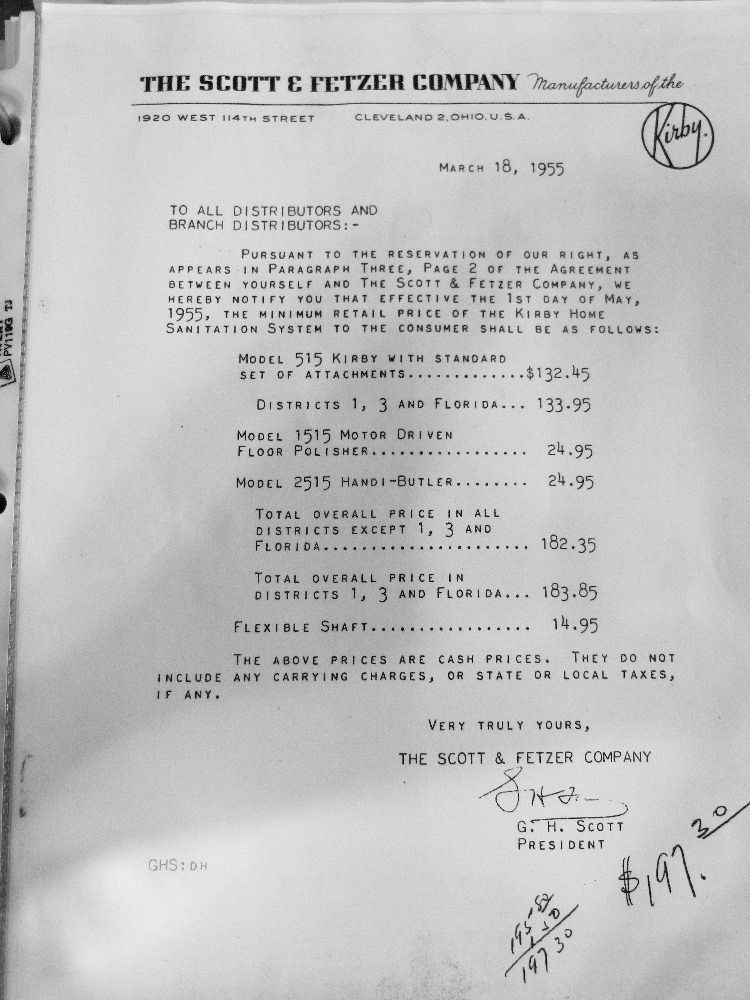 $183 for their top-of-the-line vacuum in 1955. That's over $2K in today's money.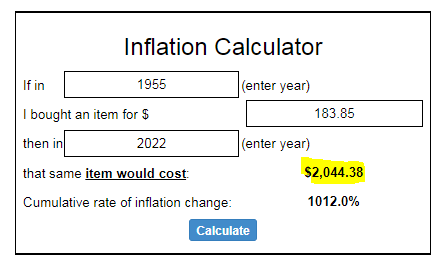 Interestingly, the top-of-the-line Kirby is still about $2K today.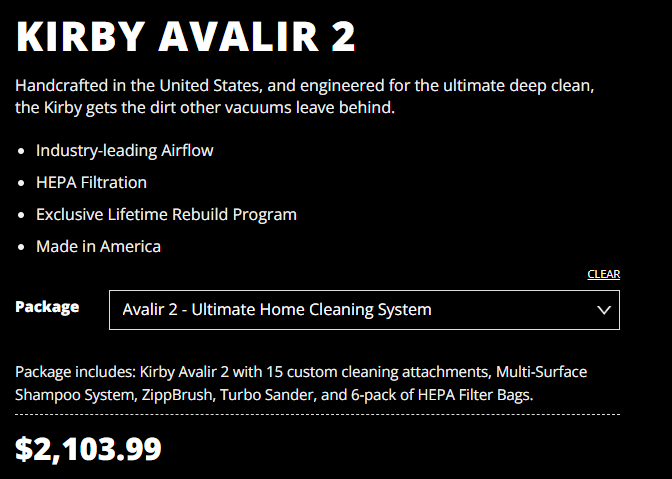 1955's Housewife
But what if the 1955's house wife decided NOT to buy the Kirby for $184, but decided to keep her jar full of silver half-dollars? Her jar would be worth more than a full-featured modern Kirby vacuum cleaner!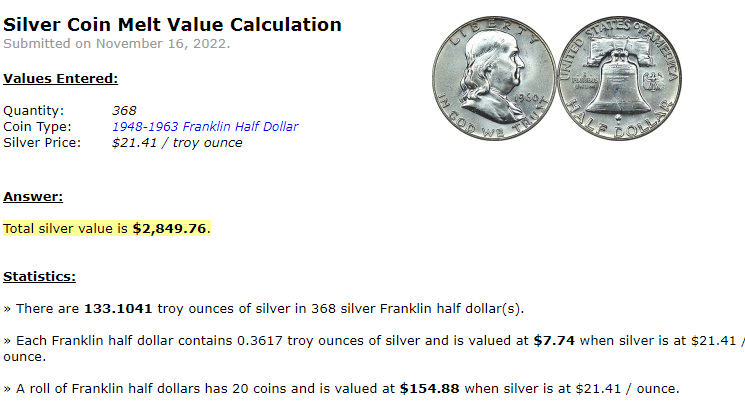 That's just the silver value, factoring in the historic and collectors value, it would be worth much more.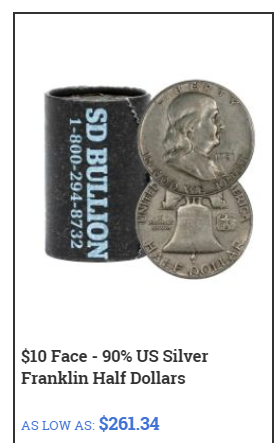 If grandma had held on to the silver in 1955, instead of buying that Kirby, she'd be passing on several thousands of modern US fiat dollars to her grandchildren.


Grandma's jar of silver coins would be worth a lot today.
If the grandkids got grandma's old vacuum, they could pawn if off on ebay for a few hundred bucks. Maybe.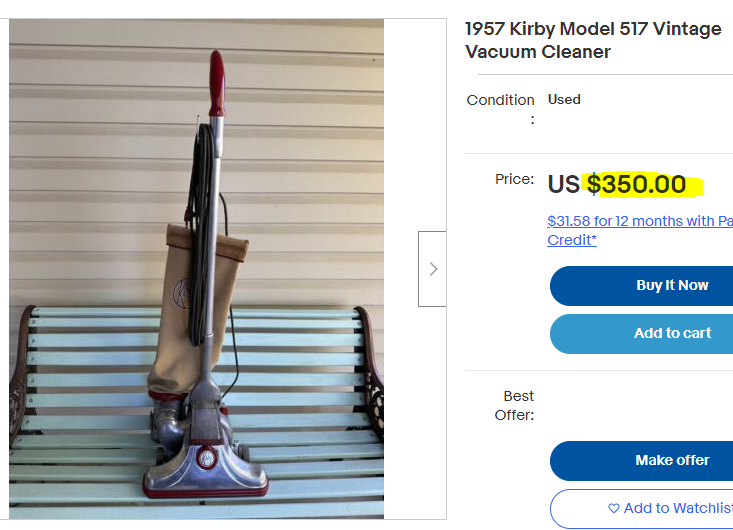 Learn From Grandma!
So learn from grandma! I sure didn't! In this case, I bought the vacuum instead of the silver! But at least my floors will be cleaner, the salesmen walked away happy, and I handed both of them 2 weeks wages each, just for selling something to me for a few hours and cleaning my carpets in the process.
And the most valuable lesson of all: I was reminded that silver is fantastic for preserving wealth during times of inflation. Silver has been valued all throughout human history and will be valued even more in the coming economic catastrophe. Silver will do better than crypto, do better than cash and easier to store than gasoline.
Silver is lawful money.
The Better Choice?
Kirby vacuums are still excellent vacuums - but if you had the budget for a top-of-the-line Kirby for $2.5K yet decided rather to purchase 100oz bar of silver for $2.5K instead, which do you think will be more valuable in 60 years?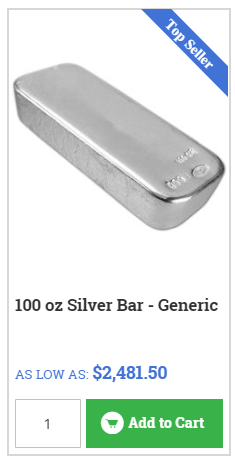 I can't vacuum the floors with a giant hunk of silver. So I guess I sympathize with grandma on this one. And I want my floors as beautifully clean as grandma's floors.
---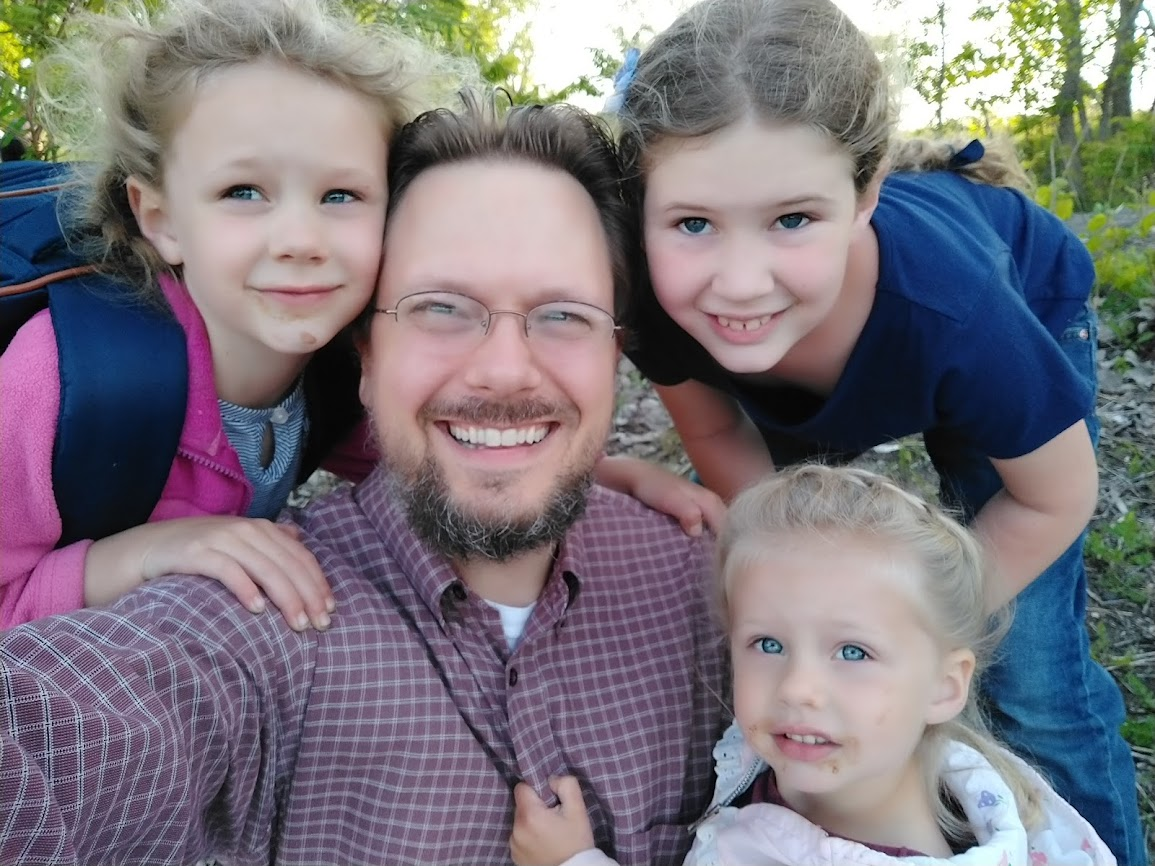 Benjamin Turner: God fearer. Rooted in Messiah. Husband of @lturner. Father of six wonderful children. The guy behind the camera. Blockchain enthusiast.
Bless the Most High!

Do You Like Discovering New Content?
ListNerds is a content discovery platform. Members promote content, various products and interesting links. Every click rewards you with MAIL credits to promote whatever content you want to share! If you'd like to learn more, visit Listnerds.com

---
---