Weeee! Silver Sliding Down... But Is It Really?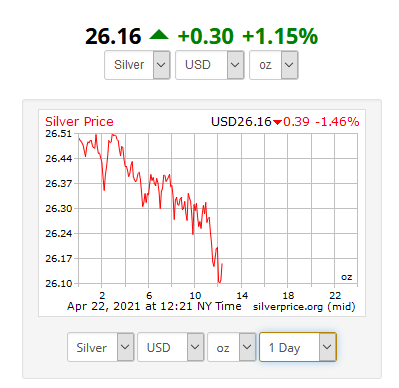 Today's Silver "SPOT" is Slipping: But is it REAL?
We are watching the supposed silver prices dropping down from a high of $26.51 down to a low of $26.10 Fifty cents doesn't seem like much, but it wasn't that long ago (2003) that silver was $4 - $5 per ounce!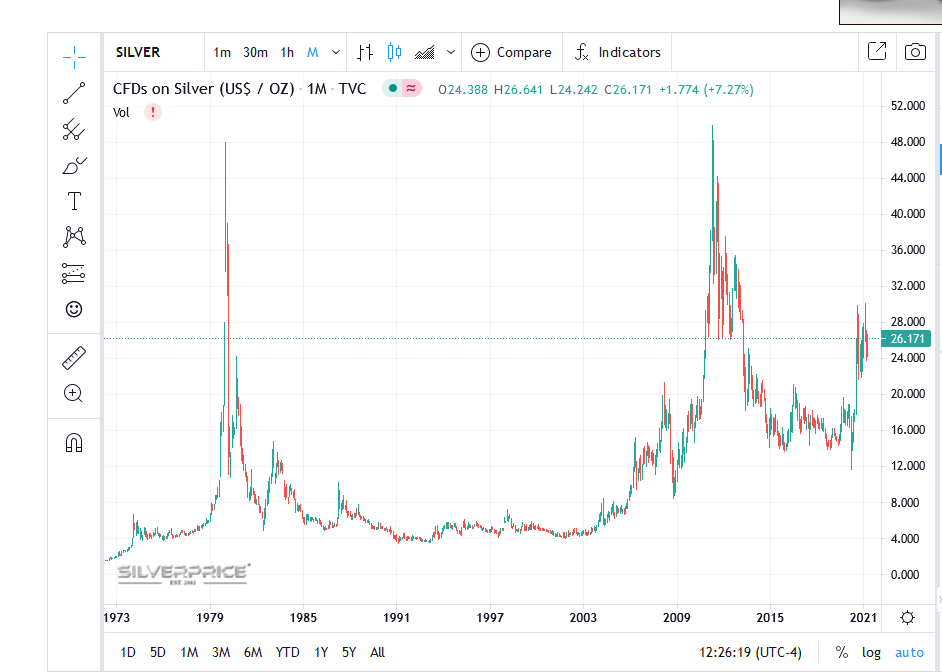 I am not a financial advisor, I am giving my opinions. Please invest at your own risk.
Looking at the big picture, without manipulation, silver may actually be valued (conservatively) around $150 - $200 per ounce. Whenever silver tries to correct, it is massively suppressed with vapor silver sell-offs. People want to cash into what they perceive as a "pump", but rather than acquiring physical silver, they purchase silver EFT's (exchange traded funds) which are represented by the value of silver. The claim is that it's "backed" with physical silver, but you can never redeem the physical silver yourself, only sell the EFT for USD. That is why I call it "vapor silver". It's a representation of supposedly physical silver in vaults that can never be called to account because no EFT holders can demand their physical silver!
What if (and I'm just saying what if) the EFT's are NOT backed with physical silver, like is claimed? Perhaps we are creating a silver market, where the majority of silver trading is using silver that doesn't actually physically EXIST (in hand) at all? EFT's are rarely, if ever audited. Why would they be? It would mess up the silver market!
If silver goes up, just create more EFT options and dilute the market further. When does it end? When investors realize that PHYSICAL silver is worth 2x or 3x EFT Silver values. They'll sell off their EFT's and purchase the real thing.
If enough people do that, the discrepancy between "spot" price of vapor-silver and the REAL price of Physical Silver will become so apparent that the EFT market collapses.


Does this look like silver is $26 an ounce?
Just Imagine
If "spot" price of silver drops down to $1.00, do you think you could go to the local pawn shop and buy up their silver supply? No way! Physical silver price will remain 15 - 30x (or more) that price!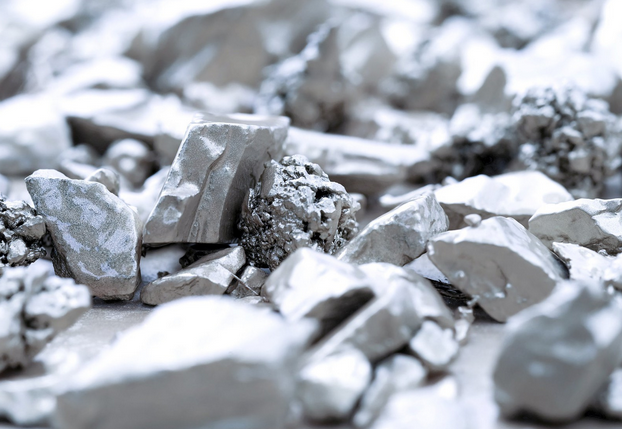 Image Source
The Buying/Selling Cycle
I'm not an expert, but watching markets long enough, you begin to see a pattern. Normally FUD (fear, uncertainty and doubt) is a trigger to sell, but for the profitable, it's the opportunity to HODL and BUY.
Normally MOON (massive Organic On-boarding) and LAMBO (Literally a Million Buck Option) is when people BUY in anticipation for the next best thing, but for the profitable, they already own that asset (they bought during FUD). For them, it's a perfect time to SELL and buy some more FUD.
Everything is backwards from the trend - because the trend will loose money. Reversing the trend earns money.
This is my opinion, you may try this and get rekt. Do not take my advice unless you are prepared to risk your wealth. Otherwise buy/sell at your own risk.
BUY:
FUD (Fear, Uncertainty and doubt) precedes FOMO (Fear of missing out)
FOMO (Fear of missing out) precedes MOON (Massive Organic On-boarding)
SELL:
MOON (Massive Organic On-boarding) precedes LAMBO (Literally A Million Buck Option)
LAMBO (Literally A Million Buck Option) precedes REG (Really Egregious Government-interference)
REG (Really Egregious Government-interference) precedes FUD (Fear, Uncertainty and Doubt)
---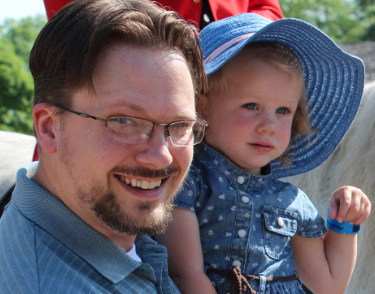 Benjamin Turner: God fearer. Rooted in Messiah. Husband of @lturner. Father of FIVE wonderful children. The guy behind the camera. Blockchain enthusiast.
Bless the Most High!

Teach Your Children Liberty from Sin
We encourage parents to teach their children principles of Godliness, beginning with the Word and an understanding who God is and what His Son has done to form a relationship with us.
No one can lay a foundation other than the one already laid, which is Jesus Christ. If anyone builds on this foundation using gold, silver, precious stones, wood, hay, or straw, his workmanship will be evident, because the Day will bring it to light. It will be revealed with fire, and the fire will prove the quality of each man's work. 1 Corinthians 3:11-13
Teach Your children Liberty from Tyranny
Second to this is the principle of self-determination and freedom, lest we loose the ability to teach our children the first principle in future generations. Our children read the Tuttle Twin books, specifically to learn libertarian principles, which most people learn later in life. These books are useful for our family, and yours, to teach children concepts that seem complicated, but are made simple in these books.
For a limited time, use coupon code FORTY for 40% off your purchase! Check out the books here.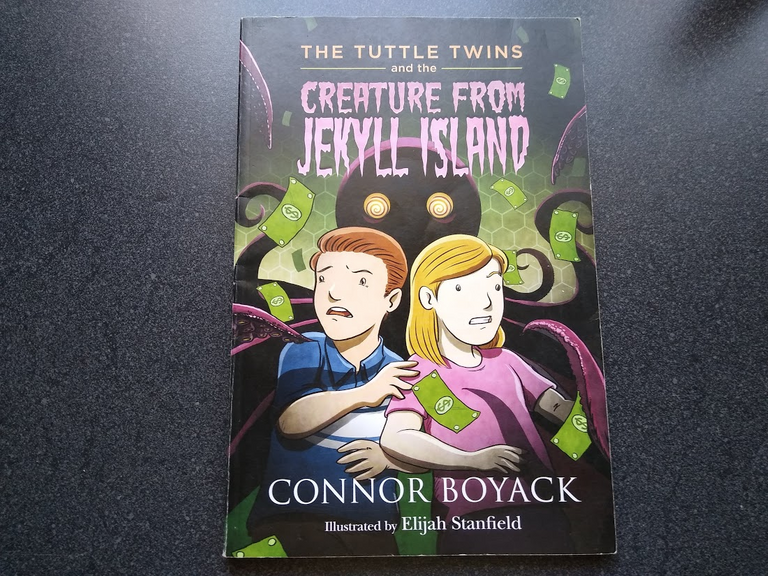 "SMART PEOPLE today are figuring out how to trade without the creature being able to control them - using things like gold and silver products, garden co-ops, online bartering and digital currencies such as Bitcoin."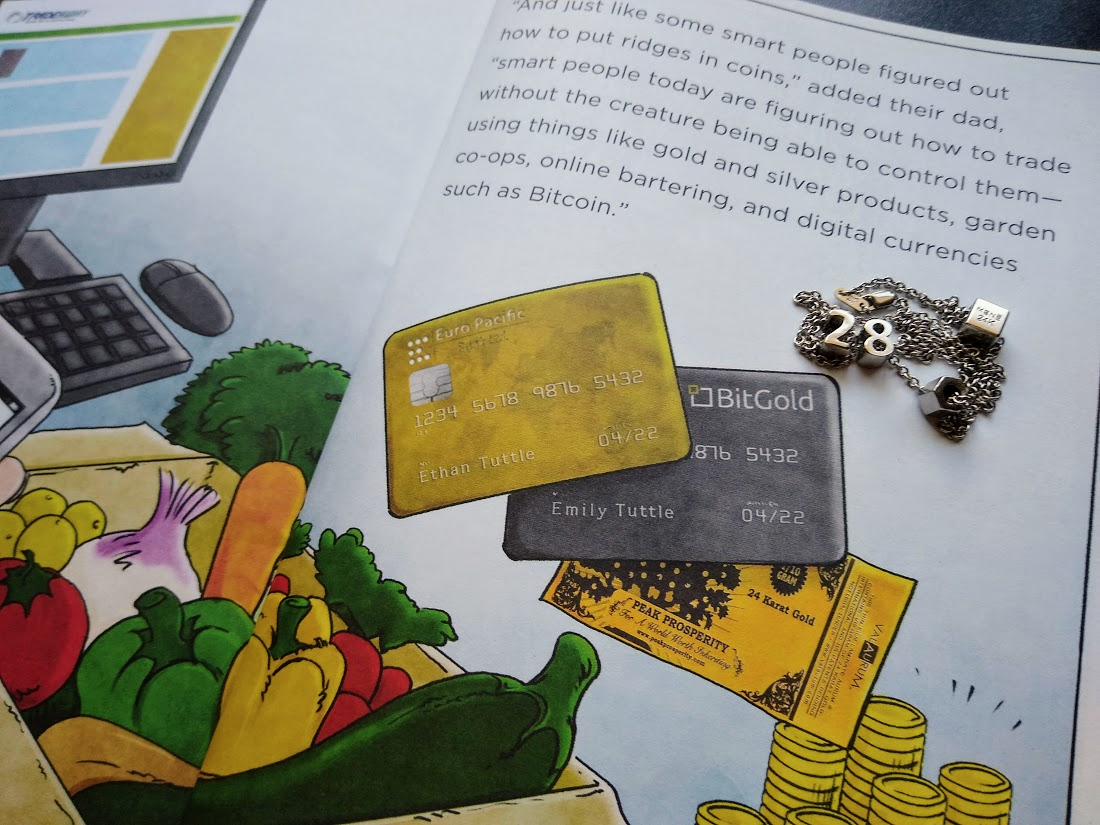 If you like my content, please consider a generous upvote and SHARE
I appreciate my readers and do my best to read and respond to your comments. Thank you for your support, it's what keeps the lights on!
sir, i upvote you for your upvote i thank you dear
---
Posted Using LeoFinance Beta
---
---