WE ARE ALIVE TRIBE: Happy Two Year Anniversary!

Wow, it's been two years already! April 16th, 2021 was the birthdate of a new HIVE Tribe called "We Are Alive", initially inspired by the pandemic. Since then (at least for me) it's become a celebration of daily life, an opportunity to share day by day the life that I and my family live.
Of course not every aspect of daily life is on display, but I especially enjoy sharing joyful times such as weddings or trips to the park or pretty much any family event.
My First ALIVE Post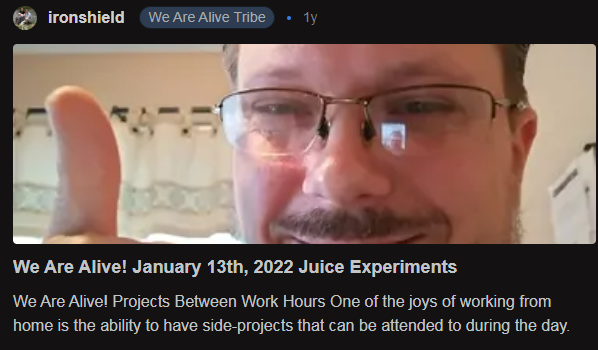 https://ecency.com/hive-155221/@ironshield/we-are-alive-january-13th-2022-juice-experiments
In the first month of 2022 I began posting We Are Alive posts and it's been a great experience ever since. I've met very interesting people here and the experience just gets better and better over time.
My Best Memories: Alive People
When @flaxz began a contest to celebrate the two year anniversary of the "We Are Alive" tribe, right away I began thinking of the great interactions I've had with the wonderful people here.
As much as I enjoy the ALIVE tokenomics and contest, what really makes the ALIVE tribe alive. Comments, responses, posts - all sorts of fascinating interactions with interesting people.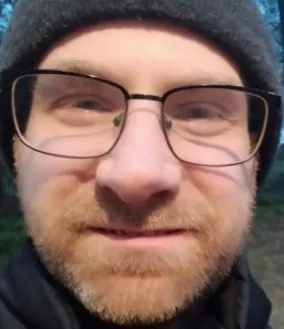 I must mention first of all the founder of the tribe Erik. He is diligent to keep things on track, daily drawings, delegate rewards, etc. He has helped make ALIVE, ALIVE!!! "Cashflow comes from Assets, create Assets" @flaxz has made himself into an asset that has been benefiting everyone here.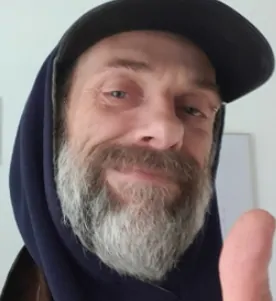 Another great contributor for the ALIVE tribe is @benthomaswwd. He manages the Heartbeat on Hive account, which runs daily curations and contests.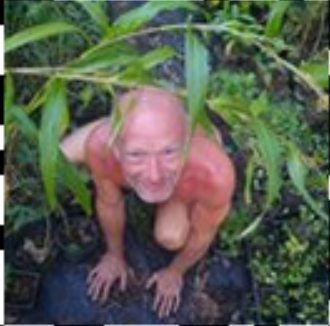 Another prominent poster in the ALIVE tribe is @tydynrain, posting from his off-grid paradise, drinking yummy honey, cinnamon-cacao kefir, tweaking his linux box to perfection. Always positive and looking towards the future, invested in HIVE and dedicated to the community.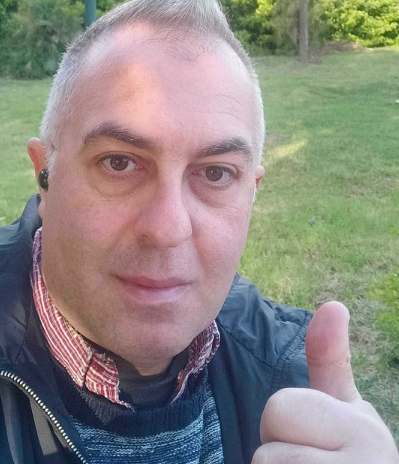 Another great ALIVE poster is @davidxxl who often elaborats the thoughts and dreams of Larry the Postman and his actifit walks, and HIVE goals, when he's not curating ALIVE comments. It's been a pleasure interacting with him.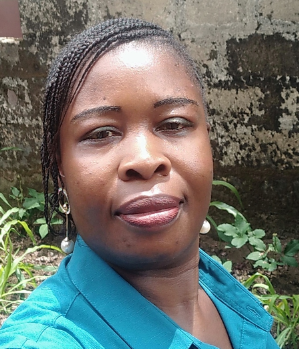 Another very active poster in the ALVIE community is @ijelady, if something is going on with HIVE, she'll know about it. LEO promotions, contests, activities, she's on it! Also excellent with comments and engagements.
And Many More!
Only a few people whom I have met and interacted with on the ALIVE tribe. My fond memory is all the various interactions with the tribe members. Of course there are plenty more ALIVE posters that are not mentioned above, like @bradleyarrow (Mr. Positive Himself), @alex2alex (Israel bike rides), @iamraincrystal (encouraging videos!), @alovely088, @jlufer, @jmis101, @edgerik, and of course @mypathtofire
I look forward to continued growth with all these fine people and yet more I haven't mentioned and more I haven't met yet!
WE ARE ALIVE and THRIVING!!!
---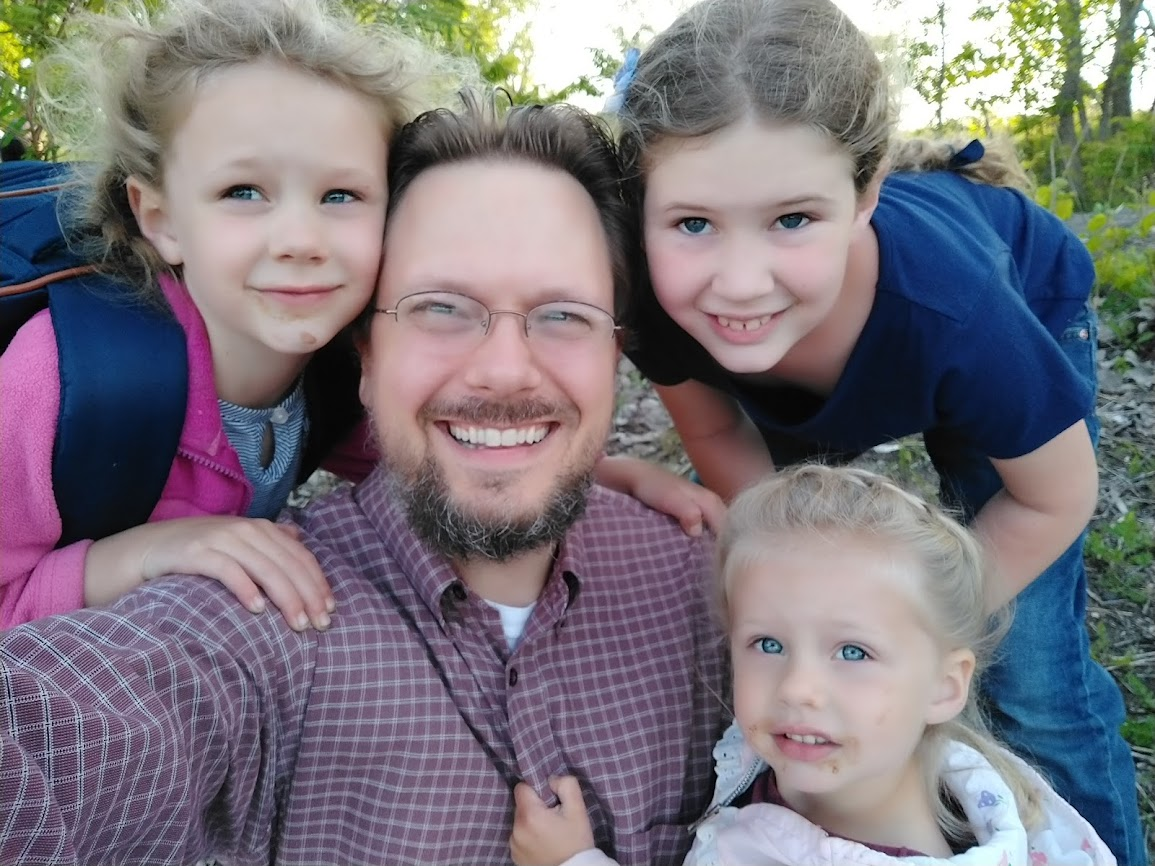 Benjamin Turner: God fearer. Rooted in Messiah. Husband of @lturner. Father of SIX wonderful children. The guy behind the camera. Blockchain enthusiast.
Bless the Most High!

Teach Your Children Liberty from Sin
We encourage parents to teach their children principles of Godliness, beginning with the Word and an understanding who God is and what His Son has done to form a relationship with us.
No one can lay a foundation other than the one already laid, which is Jesus Christ. If anyone builds on this foundation using gold, silver, precious stones, wood, hay, or straw, his workmanship will be evident, because the Day will bring it to light. It will be revealed with fire, and the fire will prove the quality of each man's work. 1 Corinthians 3:11-13
Teach Your children Liberty from Tyranny
Second to this is the principle of self-determination and freedom, lest we loose the ability to teach our children the first principle in future generations.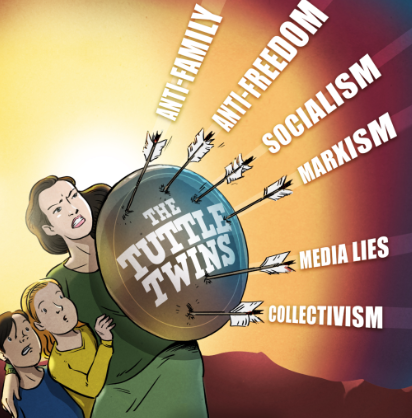 Our children read the Tuttle Twin books, specifically to learn libertarian principles, which most people learn later in life. These books are useful for our family, and yours, to teach children concepts that seem complicated, but are made simple in these books. I am an affiliate for Libertas Publishing, your purchase will help our family grow financially.
Bank Bailout Special!
It's happening, folks. The banks are going under! To educate our children about what is going on, there is a "Bank Bailout Book Bonanza" going on with the Tuttle Twins! Use coupon code FORTY for 40% off your purchase! Check out the books here.

"Politicians like problems because they can claim to have solutions... but their solutions often create even more problems."

---
---