We Are Alive! May 6th, 2023 Park and Abandoned Old Hospital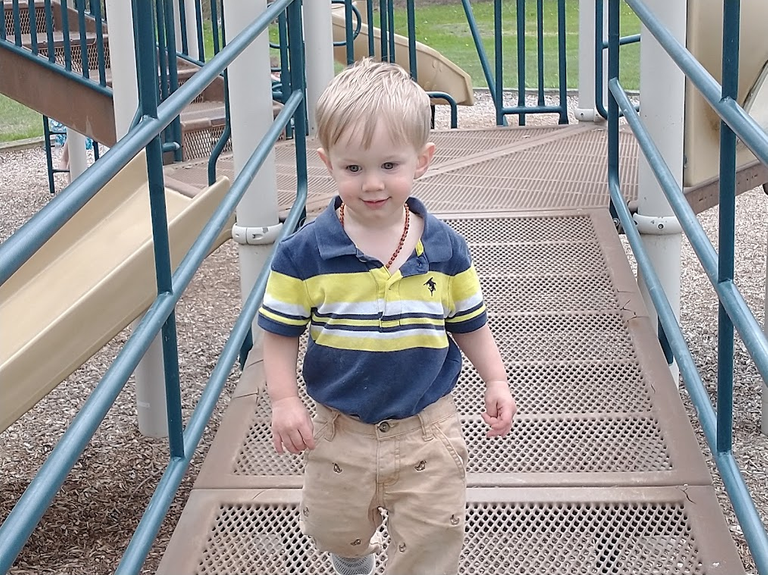 Today we enjoyed the afternoon with our Bible fellowship, learning about the events recorded in the book of First Samuel. After the fellowship, we visited a park nearby.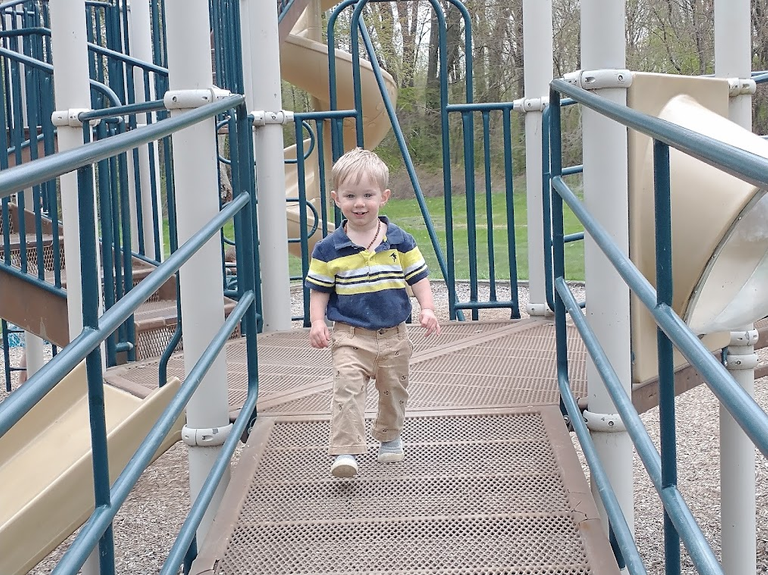 This was Moses' first springtime at the park and he had so much fun running around and sliding down slides.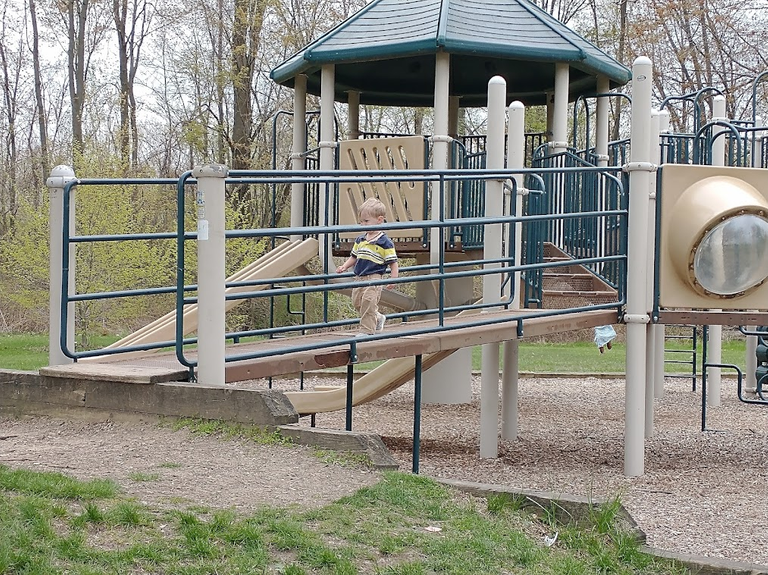 At first, he would crawl over the bridges, but then he gained confidence and walked.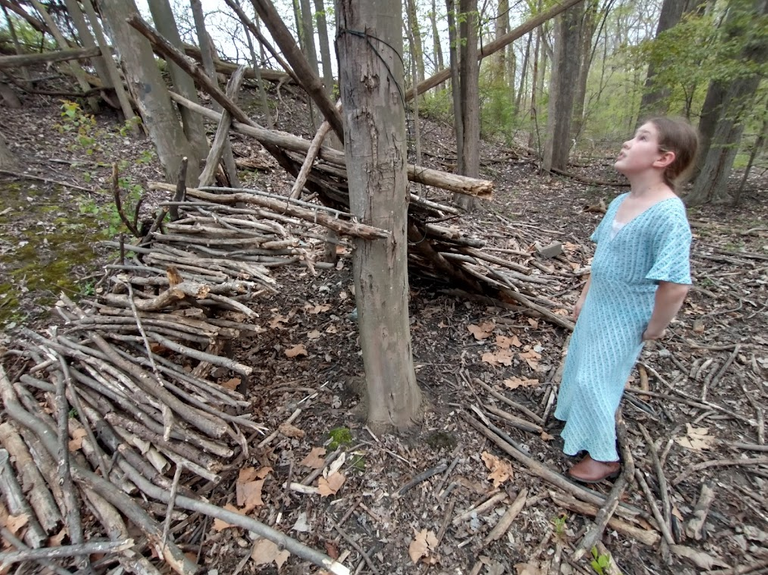 Behind the park, on the other side of a small creek, we found an old camp site with some sort of home-made structure. Not exactly water-tight, but with some more effort, this could be an actual shelter!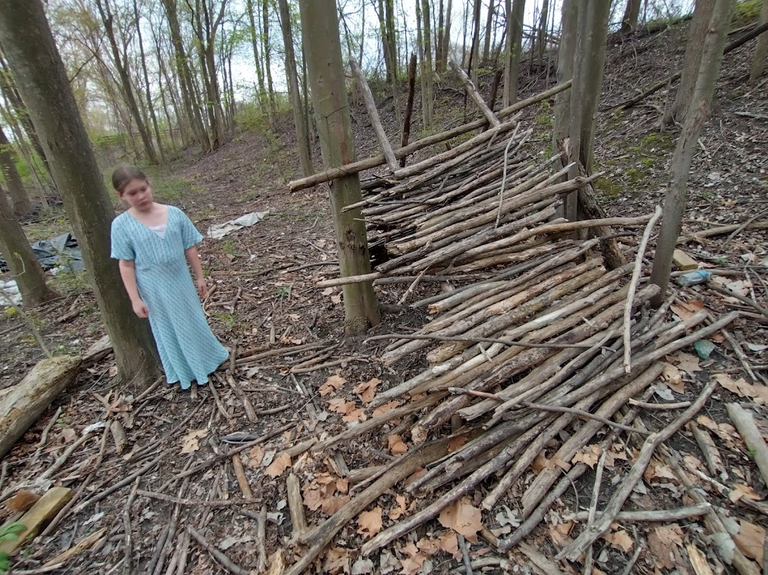 An old tent and plastic tarp were back there and it looked like maybe a homeless encampment, or a neighborhood project as there are houses nearby.
As we were leaving for home, we visited an old abandoned hospital, that thankfully was being somewhat maintained. The boards in the windows were painted and most of the glass was still intact. The grass was freshly mowed and the roads had gravel. We wondered who was keeping it up?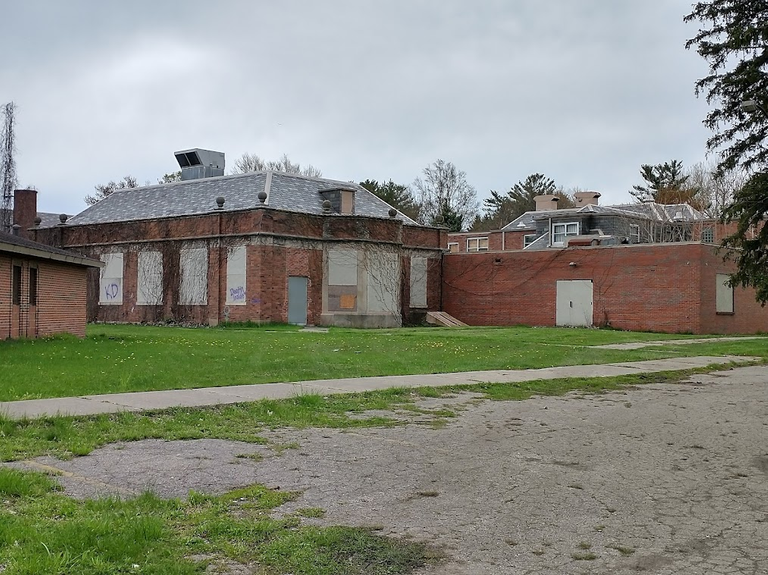 There are vines growing up the sides of the building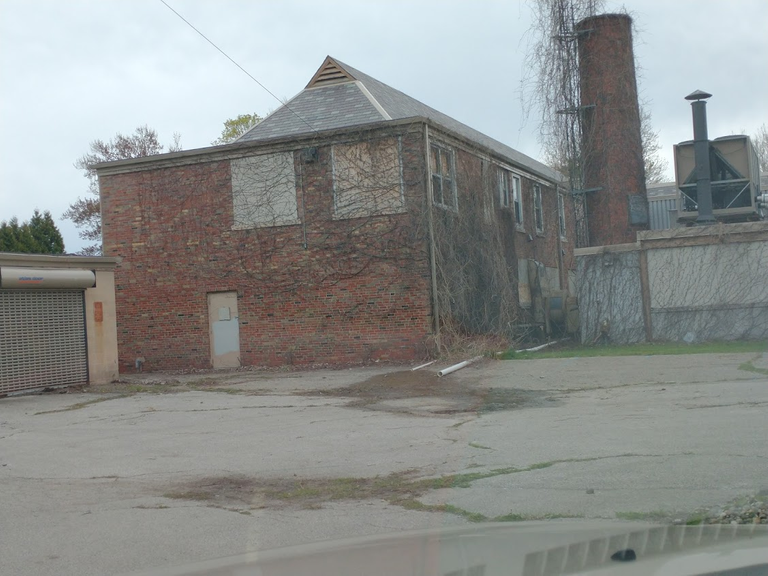 A trademark of Michigan is abandoned buildings. We are only a short drive away from Detroit.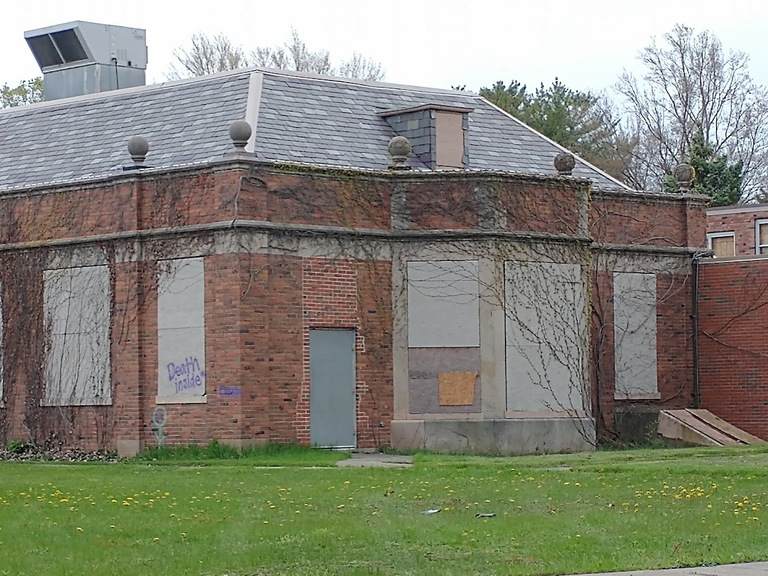 Not everything was old, these are fairly new, with new padlocks on them. Someone is maintaining this area.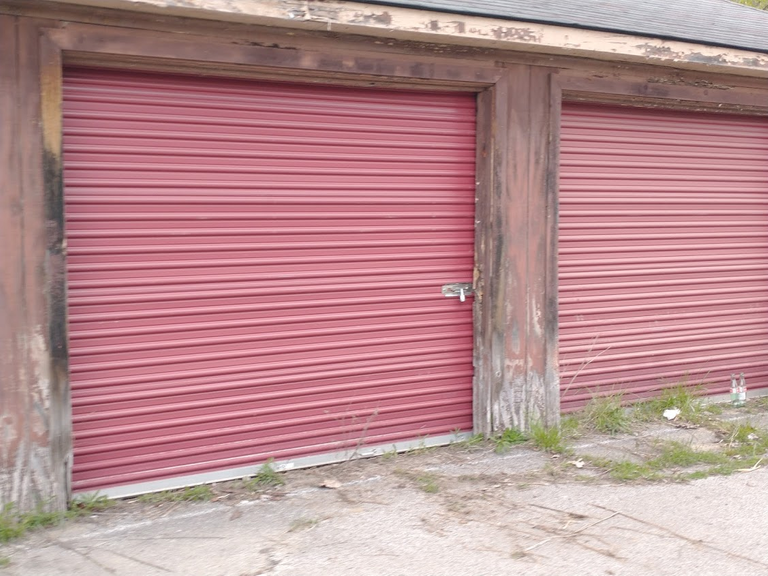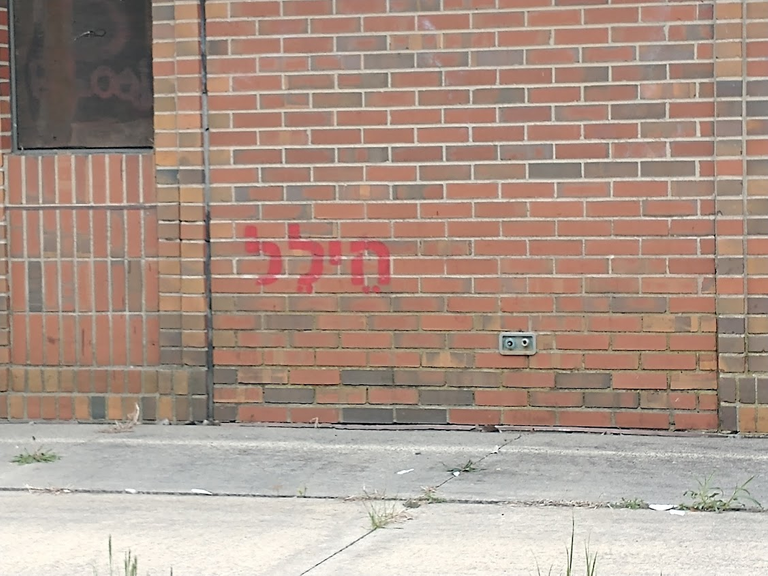 I was surprise to see Hebrew letters as graffiti, not something I expected. It's "Hillel" from Isaiah 14:12, which means "shining one", but it can also be translated "howl" as in shouting in agony. I think it was put here because the King James Bible translates it as "Lucifer" (from the Latin Vulgate), which often thought to be the name of the devil, but it's translated that way once in the Bible and it's only one of a couple possible translations and/or interpretations. Somebody did their spray paint homework.
Interesting exploration after studying the bible!
---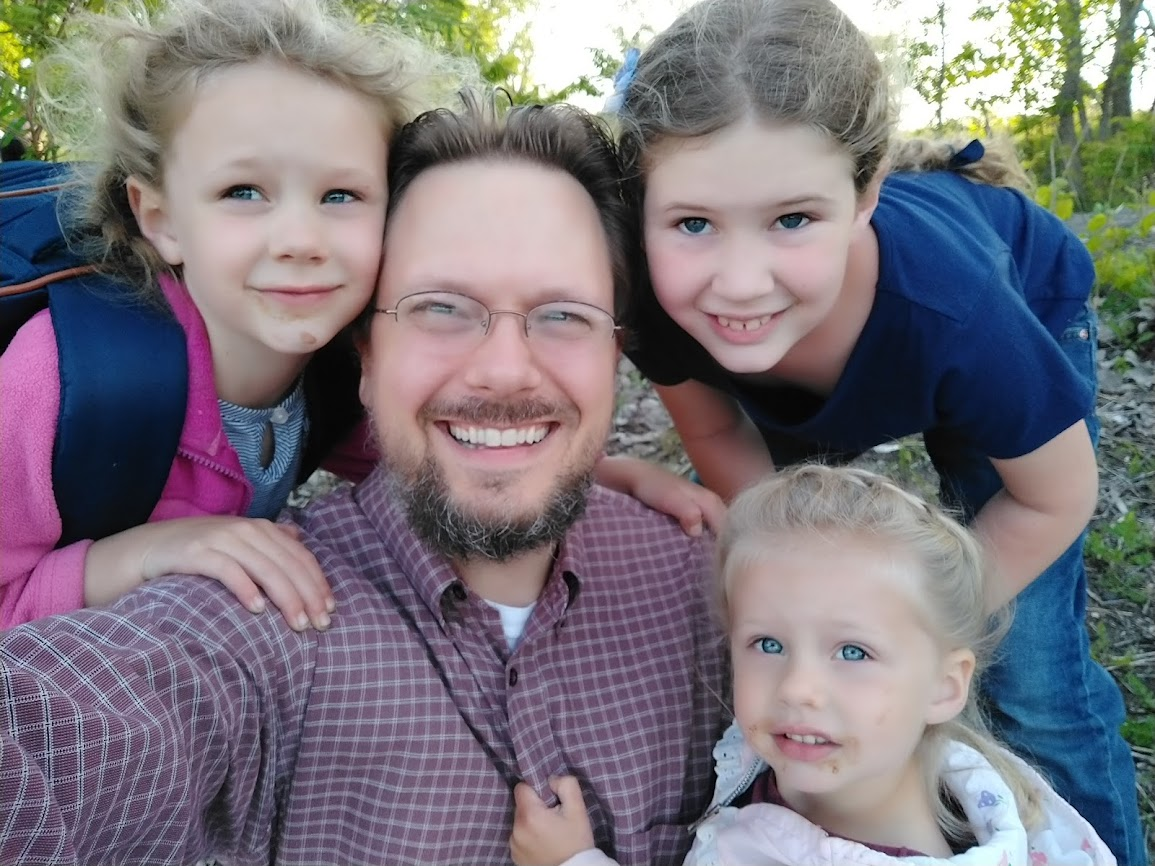 Benjamin Turner: God fearer. Rooted in Messiah. Husband of @lturner. Father of SIX wonderful children. The guy behind the camera. Blockchain enthusiast.
Bless the Most High!

Teach Your Children Liberty from Sin
We encourage parents to teach their children principles of Godliness, beginning with the Word and an understanding who God is and what His Son has done to form a relationship with us.
No one can lay a foundation other than the one already laid, which is Jesus Christ. If anyone builds on this foundation using gold, silver, precious stones, wood, hay, or straw, his workmanship will be evident, because the Day will bring it to light. It will be revealed with fire, and the fire will prove the quality of each man's work. 1 Corinthians 3:11-13
Teach Your children Liberty from Tyranny
Second to this is the principle of self-determination and freedom, lest we loose the ability to teach our children the first principle in future generations.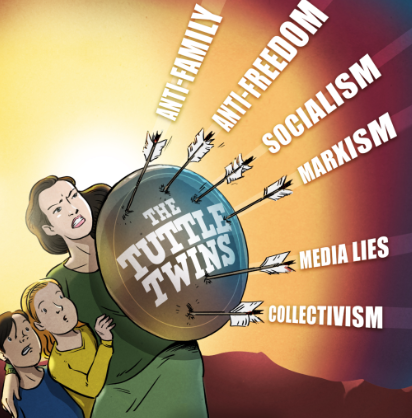 Our children read the Tuttle Twin books, specifically to learn libertarian principles, which most people learn later in life. These books are useful for our family, and yours, to teach children concepts that seem complicated, but are made simple in these books. I am an affiliate for Libertas Publishing, your purchase will help our family grow financially.
Bank Bailout Special!
It's happening, folks. The banks are going under! To educate our children about what is going on, there is a "Bank Bailout Book Bonanza" going on with the Tuttle Twins! Use coupon code FORTY for 40% off your purchase! Check out the books here.

"Politicians like problems because they can claim to have solutions... but their solutions often create even more problems."

---
---