We are Alive! June 4th, 2022 Our Little Escape Artist Buttercup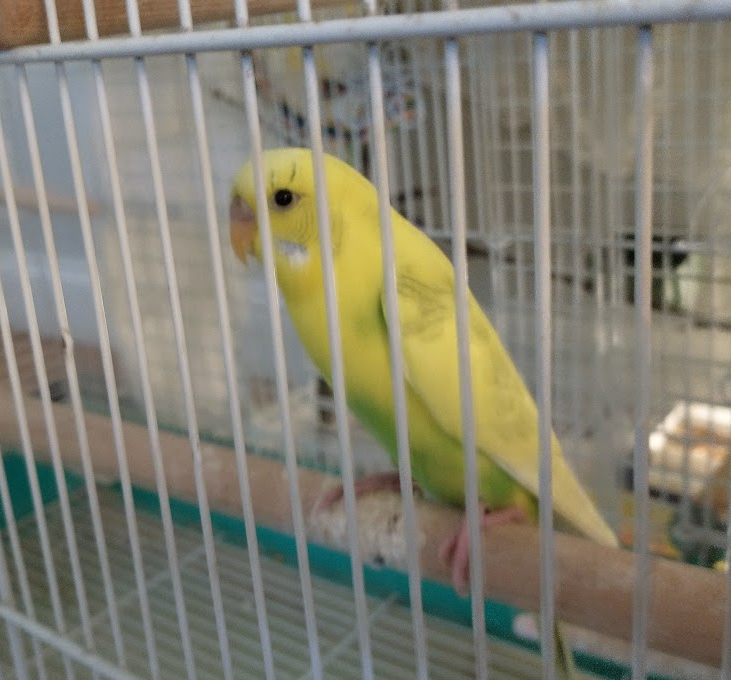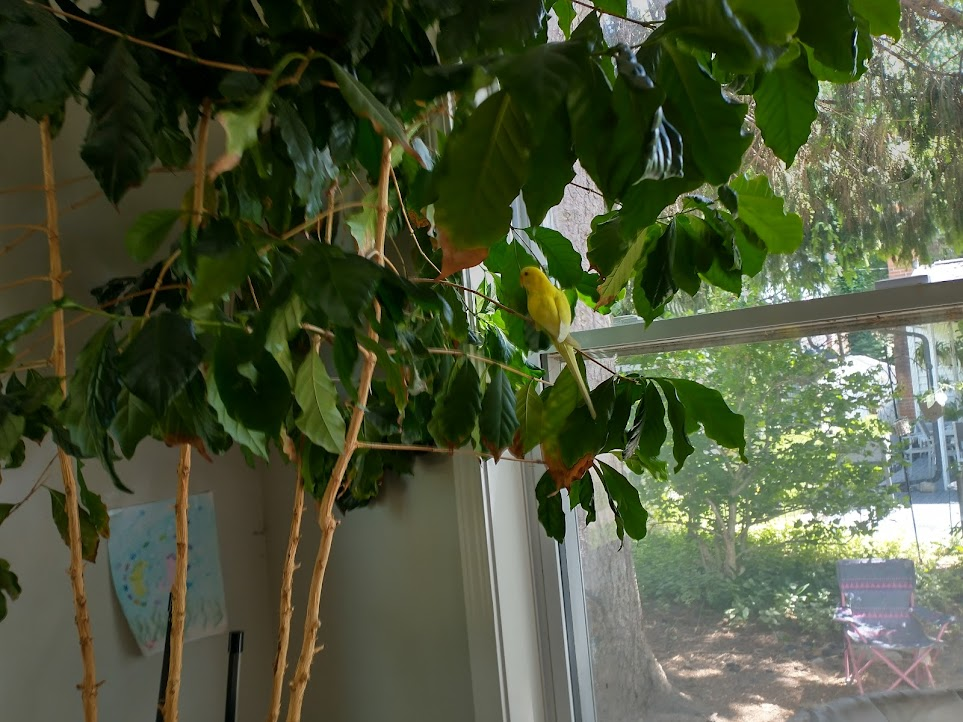 We are ALIVE! We are learning about our new bird. First, that she is a "she". Second that she is a baby, only about 6 months old, which is perfect for taming. Third, that she likes to sing for us. Finally... that she's an escape artist.
Our new little Buttercup is tiny, much smaller than Esther and she's able to fit between the bars anytime she wants. If she wants to hang out by the window, or in the coffee tree - she can do it whenever she wants.
But then those humans come by with the big scary net to return her to her home.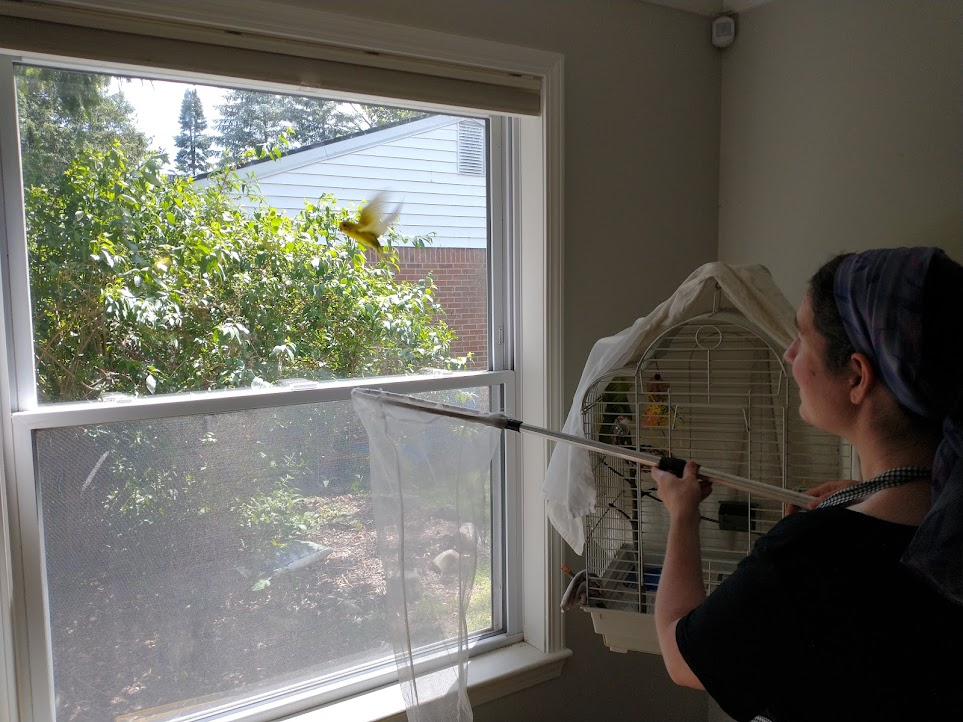 We have to be very careful to keep windows and doors closed, since we never know when Buttercup might be out in the open! We lost our first bird (Bob) because she was out of the cage while the doorwall was open.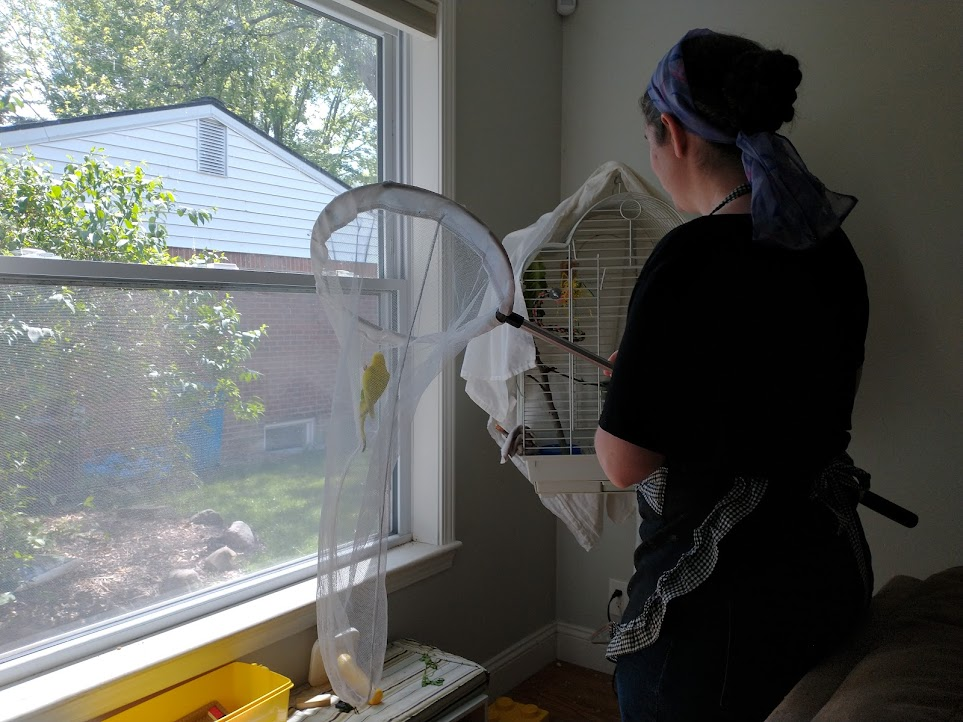 We are looking to get Buttercup a new cage. The one we're considering is pretty expensive at $370. It's difficult preferring finer things, while being frugal. Maybe we can find something on Craigslist.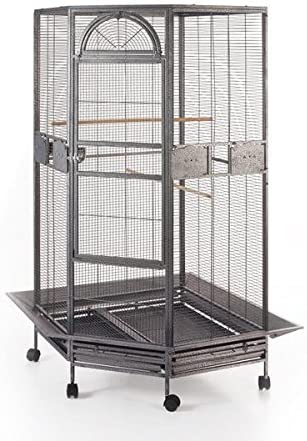 Big cage for a tiny bird, but we think she would really enjoy it. We want out jailbird to be a comfortable and healthy as possible!
Do you have any bird stories to share?
---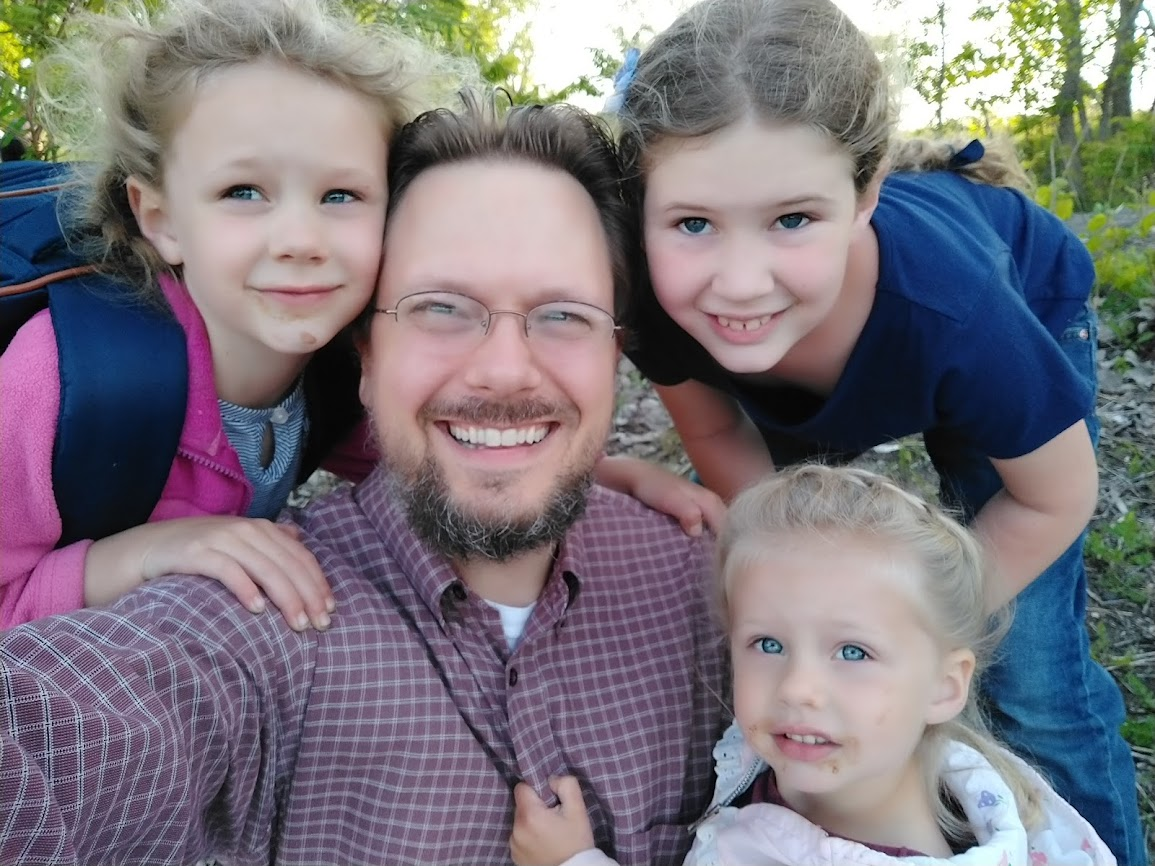 Benjamin Turner: God fearer. Rooted in Messiah. Husband of @lturner. Father of six wonderful children. The guy behind the camera. Blockchain enthusiast.
Bless the Most High!

Do You Like Discovering New Content?
ListNerds is a content discovery platform. Members promote content, various products and interesting links. Every click rewards you with MAIL credits to promote whatever content you want to share! If you'd like to learn more, visit Listnerds.com

---
---