We Are Alive! August 1st, 2023 Michigan Blueberries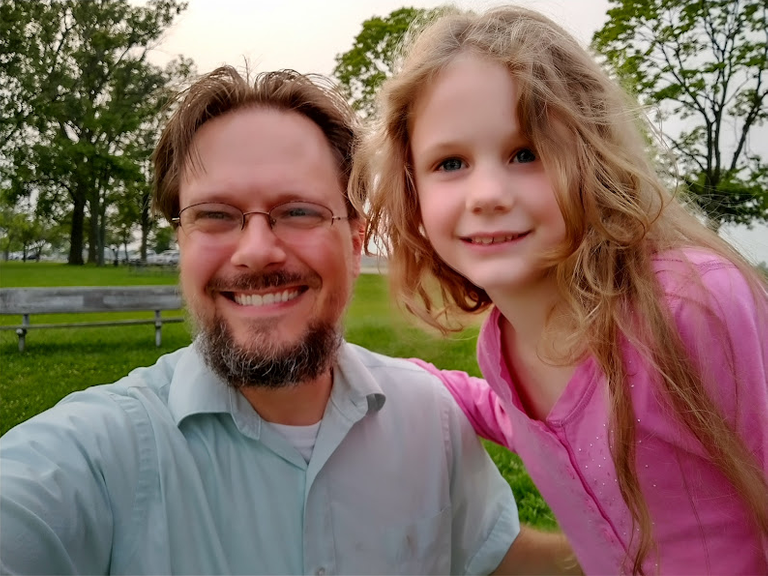 We caught another squirrel (this is #4 this summer) so after diner, daddy and daughter took a trip to the local park to release him.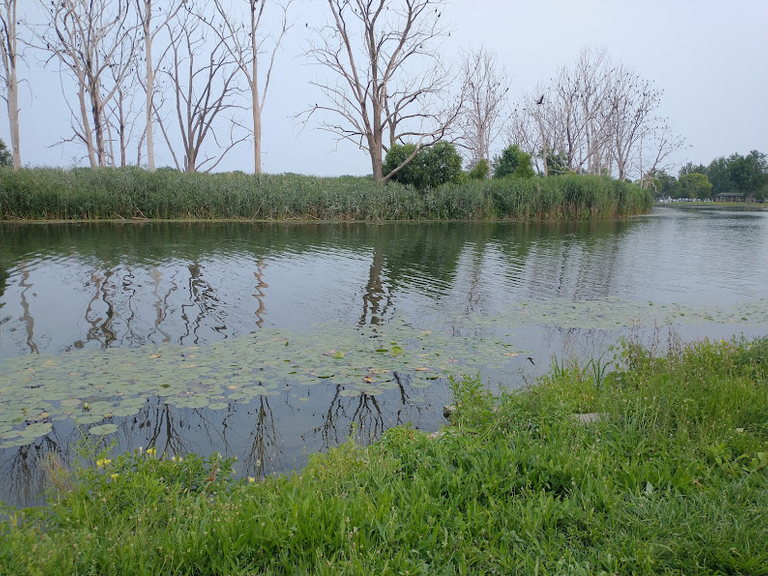 It was very pleasant at the park. Lots of fishers and boaters packing it in for the evening.
Blueberries
On the way back, we passed by a grocery store (Kroger) that usually sells Michigan blueberries about this time of year for an excellent price.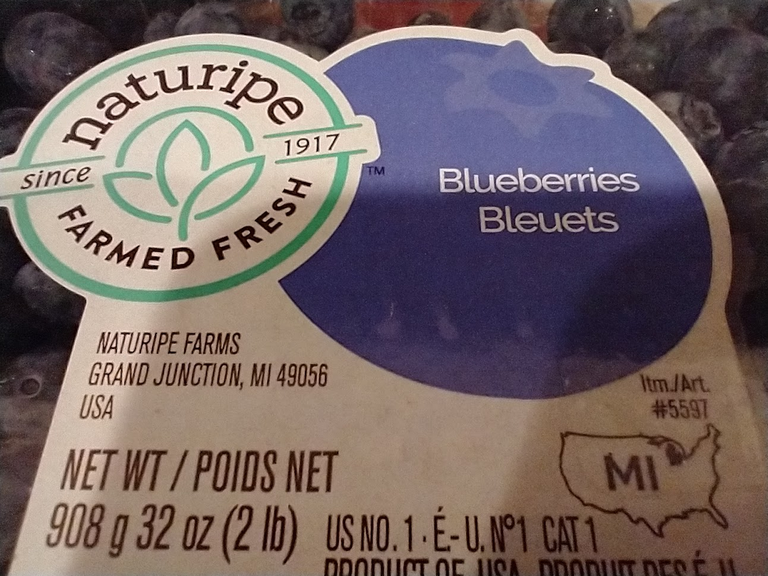 Normally 2lb of blueberries is about $9, but they were on sale for $3.88 per package, that's less than $2/lb. For locally grown in season blueberries, this is a great price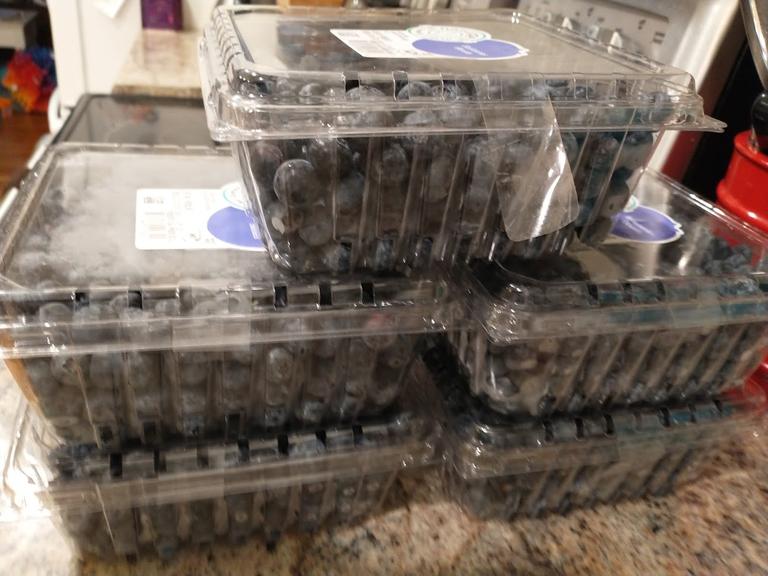 The time to stock up on blueberries only happens once a year, so I took full advantage of the opportunity and bought the maximum 5 packages (10lb). It was $20 well spent, we'll be enjoying these blueberries all year long.
While I was Gone
My wife opened the tarp out from our previous camping trip, since it was still damp when we folded it up and put it away, it's critical that we open it again to allow it to dry before packing it away. It was already smelling like mildew, so it's a good thing we caught it in time.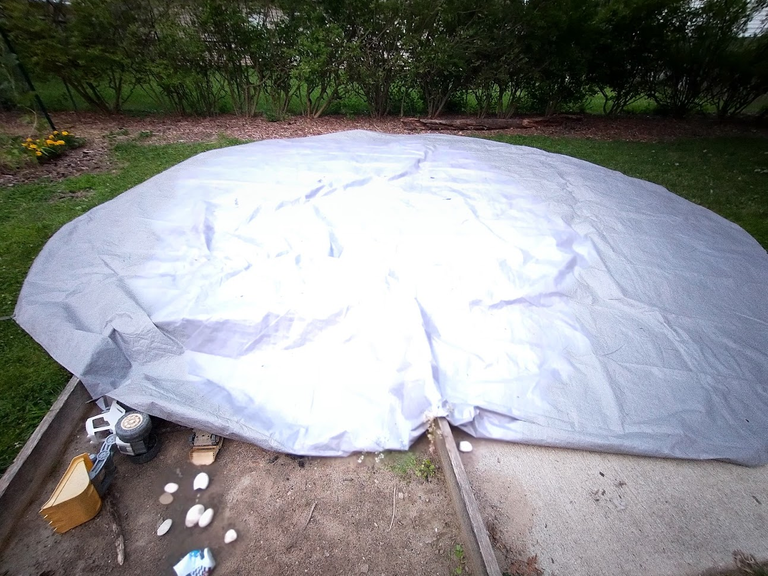 The tarp for the tent takes up most of the space in our back yard.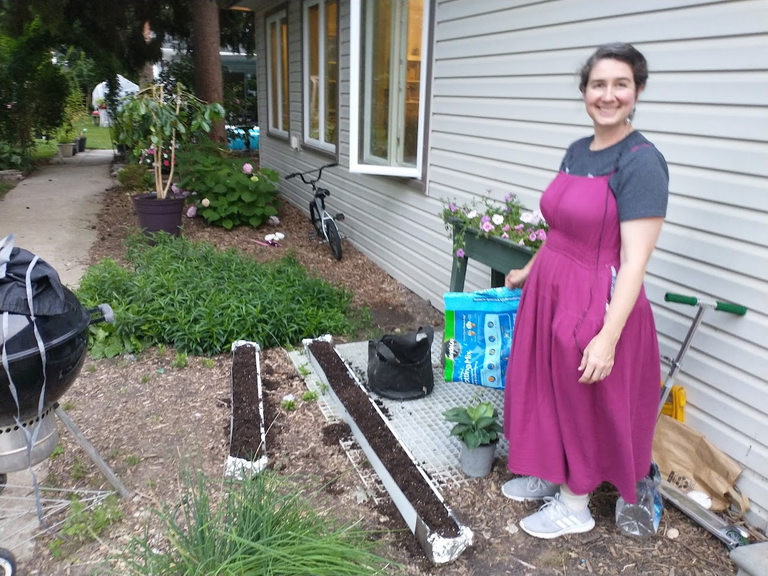 My wife was also busy preparing the gutters for sweet peas! Gutters are great for growing in, since the plants can hang down. The sweet peas will love it.
It's been a good day for getting things done! Planting seeds, squirrel transplanting, blueberries, a walk at the park.
Sickness is A Big Disruption
It's a big disruption for our household when our little ones are sick. It started with one, then on to another, now two are sick (but the original two are better) and we're just waiting for the last two to come down with it. Never mind dad and mom!
Lauren made essiac tea and a fresh batch of bonebroth for soups. And daddy brought back bananas and avocados, healthy foods to help heal from a stomach bug. We are pretty good at treating stomach bugs, we've got the method down pat (preventing dehydration, promoting healing), now it's just a matter of time and patience.
---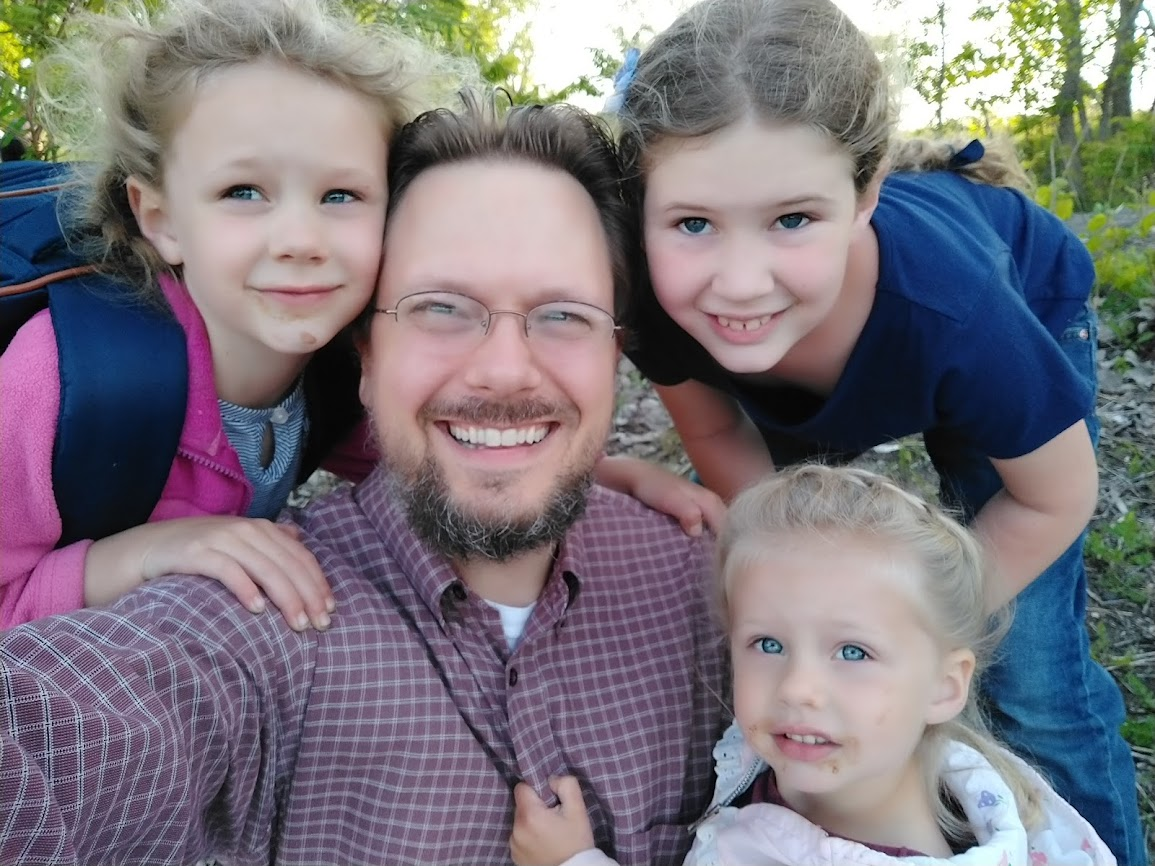 Benjamin Turner: God fearer. Rooted in Messiah. Husband of @lturner. Father of SIX wonderful children. The guy behind the camera. Blockchain enthusiast.
Bless the Most High!

Teach Your Children Liberty from Sin
We encourage parents to teach their children principles of Godliness, beginning with the Word and an understanding who God is and what His Son has done to form a relationship with us.
No one can lay a foundation other than the one already laid, which is Jesus Christ. If anyone builds on this foundation using gold, silver, precious stones, wood, hay, or straw, his workmanship will be evident, because the Day will bring it to light. It will be revealed with fire, and the fire will prove the quality of each man's work. 1 Corinthians 3:11-13
Teach Your children Liberty from Tyranny
Second to this is the principle of self-determination and freedom, lest we loose the ability to teach our children the first principle in future generations.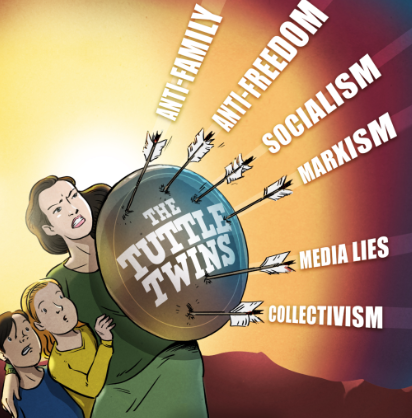 Our children read the Tuttle Twin books, specifically to learn libertarian principles, which most people learn later in life. These books are useful for our family, and yours, to teach children concepts that seem complicated, but are made simple in these books. I am an affiliate for Libertas Publishing, your purchase will help our family grow financially.
Bank Bailout Special!
It's happening, folks. The banks are going under! To educate our children about what is going on, there is a "Bank Bailout Book Bonanza" going on with the Tuttle Twins! Use coupon code FORTY for 40% off your purchase! Check out the books here.

"Politicians like problems because they can claim to have solutions... but their solutions often create even more problems."

---
---