We Are Alive! August 11th, 2023 A Night Without Sleep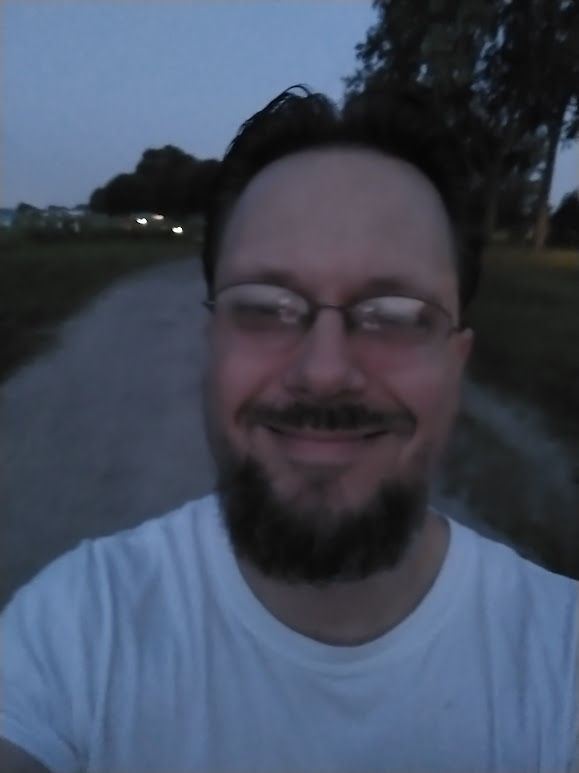 Adventures in camping! We set up camp and packed everything up for the night. This is was the first of two nights we stayed an our local park camping.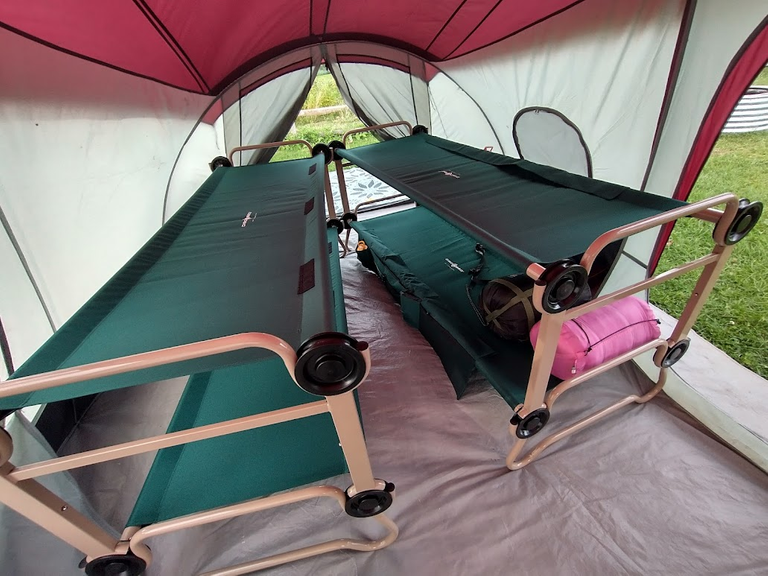 Our campsite didn't have enough room for our canvas bell tent, so we used our previous "10 person" tent. We barely squeezed 8 people inside, even with the double cots.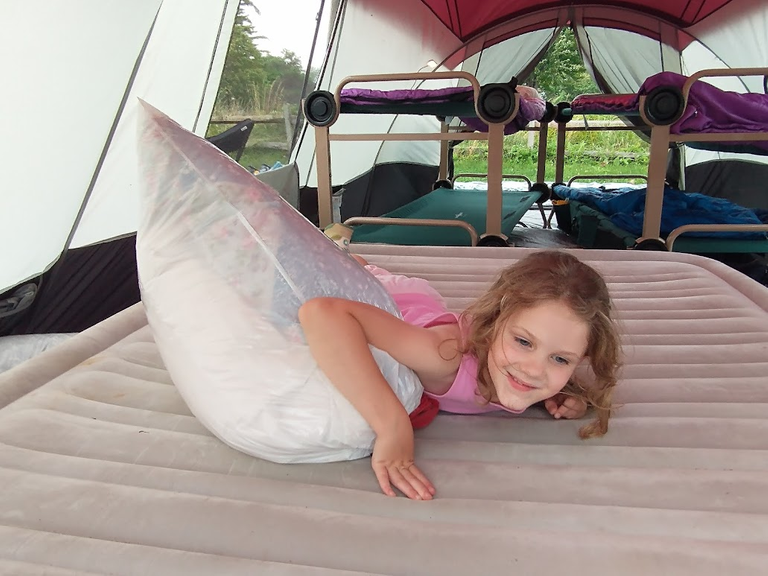 In addition to the two double cots, we inflated two queen-sized air mattresses. One for our two littlest ones, and the other for daddy and mommy.
It was an extremely tight fit for all eight of us.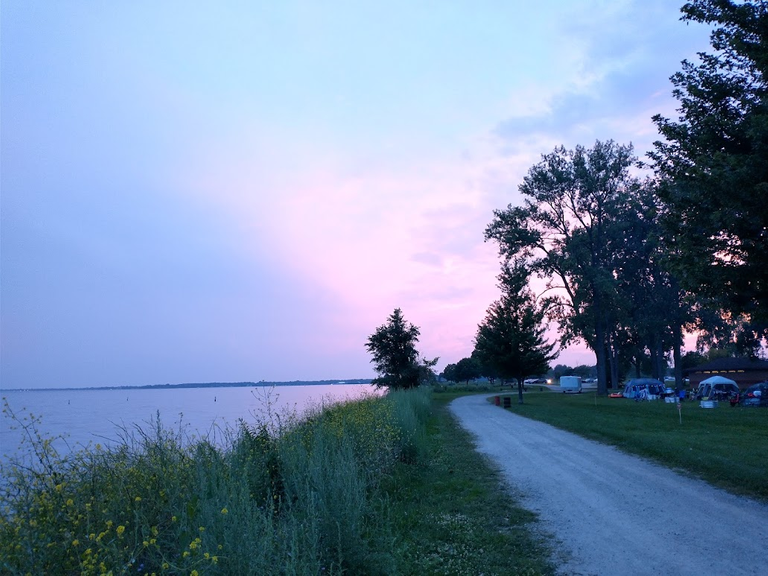 Mosquitos
At evening time, we put on our bug spray, but we made a tactical mistake with the tent: we didn't seal it up during "mosquito hour". By bed time, the tent became filled with mosquitoes. We thought there were just a few, but a few hours into the night, hearing the buzzing and feeling them land on our skin, we realized - there are a LOT of mosquitoes in the tent!
The first evening was very hot and humid. We are used to fall camping, where it gets very cold at night. The children didn't pack cool pajamas, but their winter pajamas. Tactical mistake number two.
Also the air mattress kept loosing air. Thankfully, we had our big AC battery, so we could flip a switch and fill it up again. But it made a lot of noise and disturbed everyone in the little tent whenever we turned it on.
First Night Camping
The first evening camping is always the most difficult. Once we get past that first night, it usually improves. Our youngest would not go to sleep, he cried and cried. We realized later it was the "bugs". He was crying because mosquito were biting, but we didn't realize it at the time.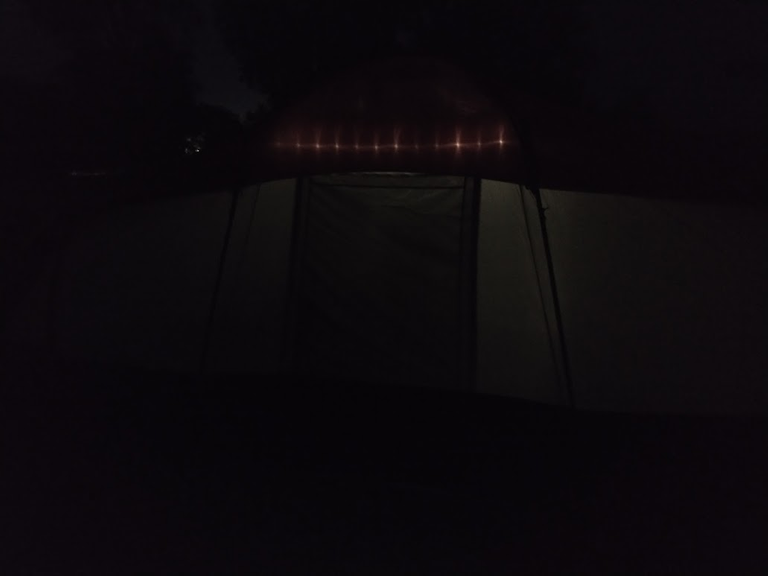 Rowdy Campers
This is the first time the park has opened for camping overnight. Normally the park is closed during evening hours. Some young campers took advantage of the late-night access and wandered around the park late at night. Security left the park at sundown (they didn't anticipate trouble), so the young campers were not careful with their noise levels after dark. They were causing a disturbance late into the night, wandering around the park, whooping it up.
A Bloody Mess
About 3 in the morning, as I was still awake slapping mosquitos, I got up and turned on the flashlight. I counted at least two dozen mosquitos on the walls and ceiling. Everytime I squished one, it left a juicy blood spot. These bugs were feasting on us! The bug spray didn't seem to make any difference.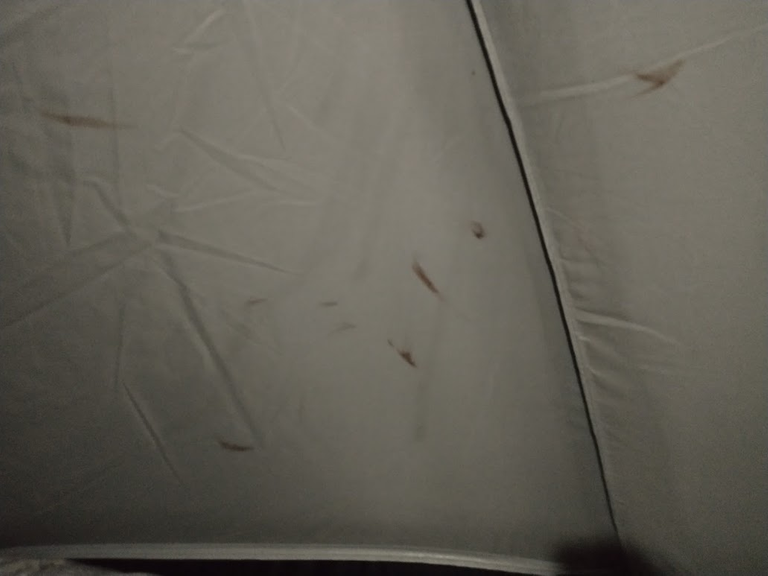 By turning on the light, it woke up my entire family. Everyone had a difficult time getting back to sleep. I filled up the air mattress again and turned off the light and did whatever we could to get our bodies to just relax - but the bugs kept landing on us.
A Shooting Star
If that wasn't enough, later in the night (still awake), daddy had to get up to use the bathroom. The zipper is pretty loud and because everything is so close quarters, it was impossible to leave the tent without disturbing everyone. I walked in the dark, I noticed it was cooler outside, with a slight breeze and less mosquitoes buzzing in my ears. I began to consider sleeping outside!
As I'm walking back, contemplating, I see this streak across the sky. A meteor "shooting star" flew over the lake and vanished. It was spectacular and I was thankful to have been up at just the right moment to witness it.
Mamma Skunk
As I walk back, in the darkness I see this moving white thing and hear the oddest sound. I stopped and noticed it was approaching me. I took one step forward and see that it was a skunk - with it's tail up! It was moving very aggressively towards me and I thought for a moment, I'm going to get SPRAYED!
I said to the skunk (in my daddy voice) "NO" and picked up my pace, walking in the same direction I was. I knew I shouldn't run AWAY, because that communicates that the skunk should chase me, but by moving ahead, the skunk backed off. I got past the skunk (unsprayed) and related the story to the family as I attempted to quietly get back into bed without disturbing everyone. But I had to fill the mattress again, or else my bottom would be touching the ground, sunk in from the deflated air mattress.
Baby Skunk
A few moment later, we heard another animal checking out our food tub. We learned from our last camping adventure to lock up the food tub, as we had a run-in with a raccoon. This time, it wasn't a raccoon, but a baby skunk - probably the baby of the momma I ran into earlier. I went out of the tent to persuade the animal to leave, but the baby skunk payed no attention to me at all. He eventually wandered off into the woods. This was sometime around 4 am or so.
Later in the night (morning) someone or something must have had a run in with the skunk, because my wife and I smelled skunk from a distance. It's a distinct odor. Thankfully it was from a distance! We have no idea what or who got skunked, but that skunk was ready to spray! I'm grateful he didn't spray me or our campsite! That would have really added to our unpleasant evening!
Sunrise
A few hours later, I saw the sky become light and the birds began chirping. I reviewed the evening and realized, I had not gone to sleep at any time. I was almost delirious with bug bites, sweat and thoughts about skunks and air mattresses and teenagers roaming the park at night.
As the sun was coming up, I decided to give my family a break from all my disturbances. I put on my shoes and socks and decided to go for a walk.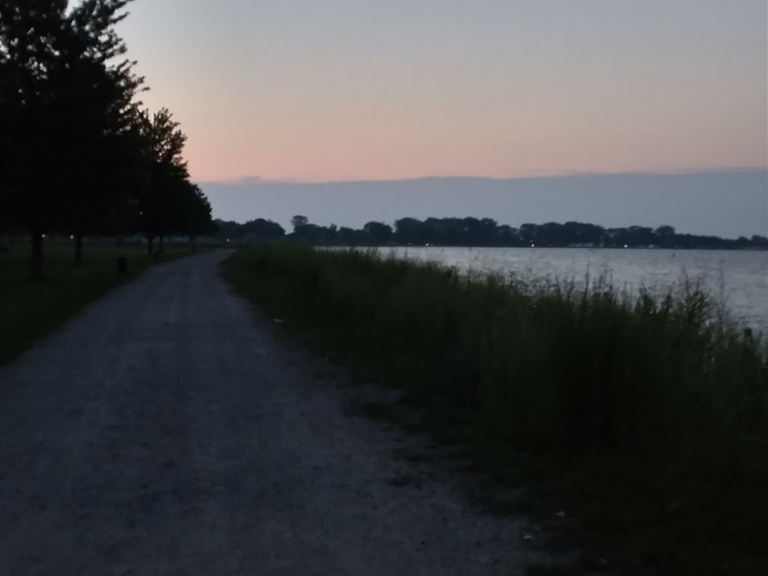 Still Smiling
Even with no sleep and a pretty miserable night, I was still smiling! It takes a lot of mental energy (and mental discipline) to remain happy, in the most un-nerving and uncomfortable of circumstances.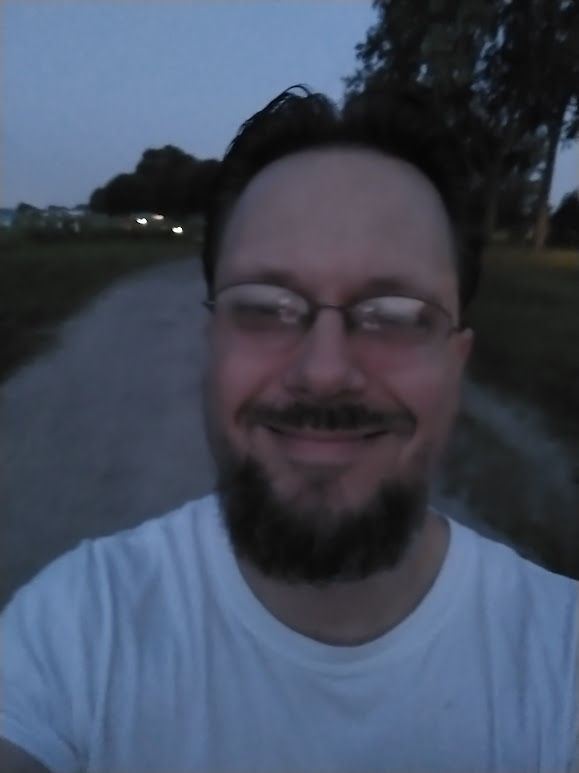 When I came back to camp, it was no longer dark. My oldest daughter got up. She also got very little sleep. I asked her if she would like to go for a walk to the beach. She said sure.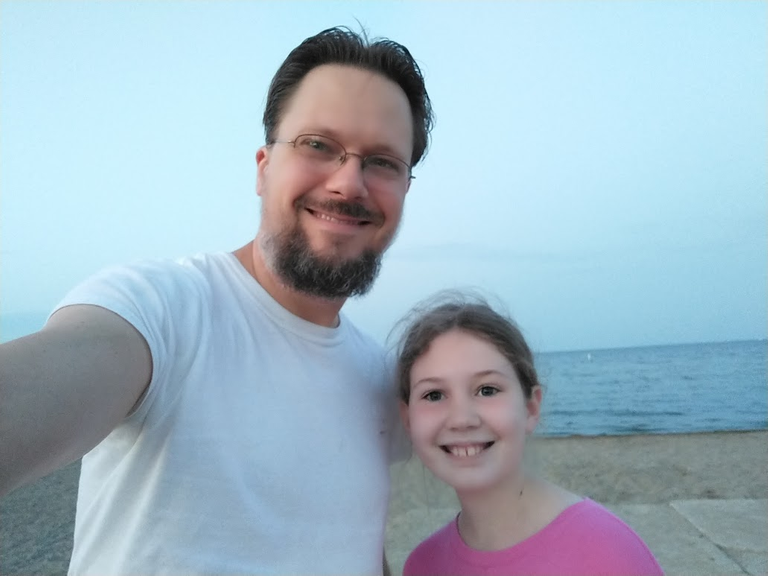 We had a nice daddy-daughter walk to the beach. We saw all the park activity that they do every morning.
They comb the beach to remove "sea-weed" and trash. It was interesting watching them dump the beach trash into another truck. I didn't realize how much goes into maintaining a park like this one.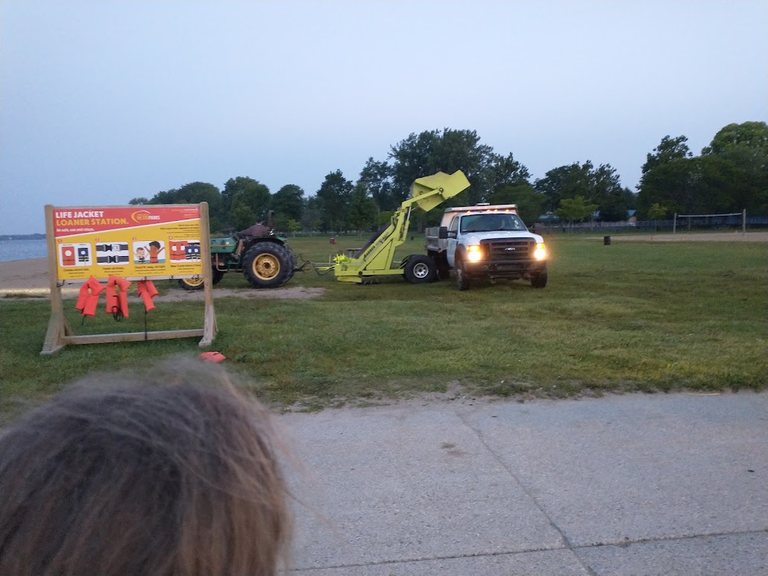 During our walk, we had another skunk siting. It was the baby skunk and he was far away from us (thankfully). I managed to snap a photo of a distant baby skunk by the beach.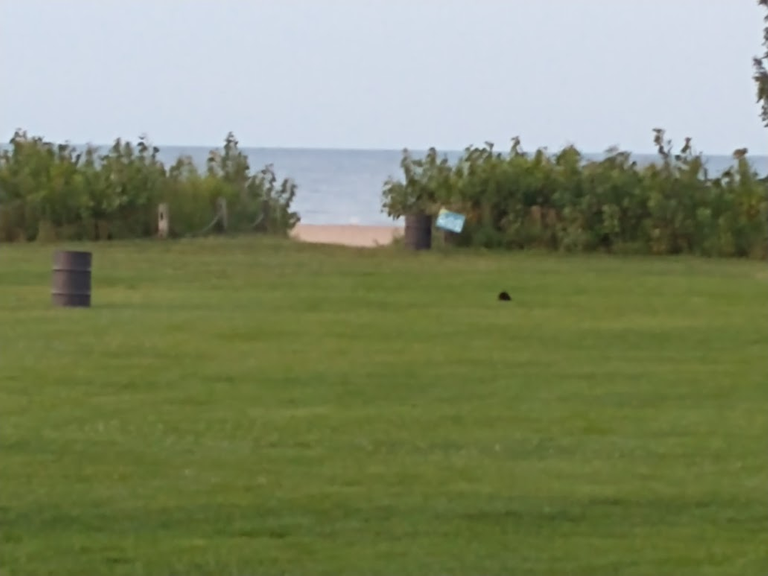 We walked around the park to the main area were there was wi-fi. We sat on a picnic table and I made a quick HIVE post from my phone. My daughter asked if I would make a post about the mosquitoes and the skunk. I said of course I would. We returned to camp and most of the children were up while mamma got some well deserved rest.
I think I was driving her crazy with my mosquito squishing, mattress filling, zipper pulling, story telling, restless night.
Happy Children
It's a funny thing, what makes children unhappy. I would think after a sleepless, uncomfortable night, they'd all be miserable - but instead, they got up cheerfully and decided to start a campfire.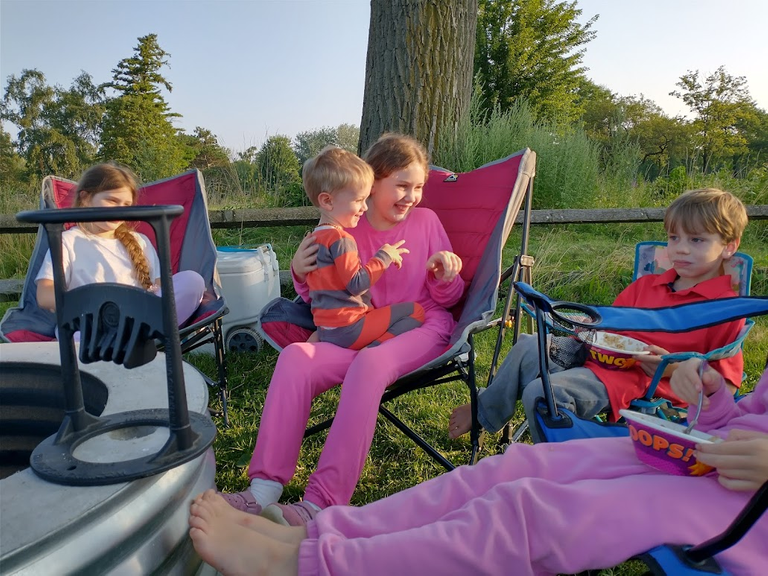 Daddy took care of breakfast for everyone, made myself some coffee and made some tea for wifey to enjoy when she got up.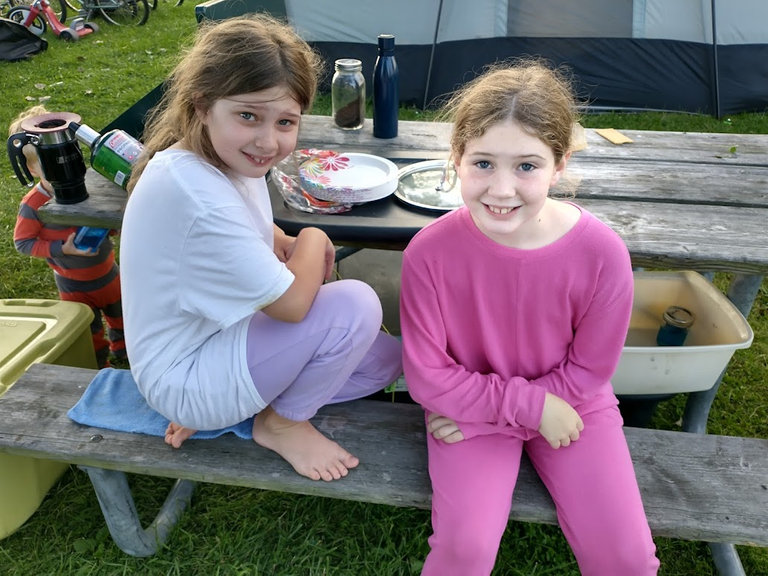 Sitting around the campfire, enjoying breakfast and joking around - this is the way to begin a perfect day of camping!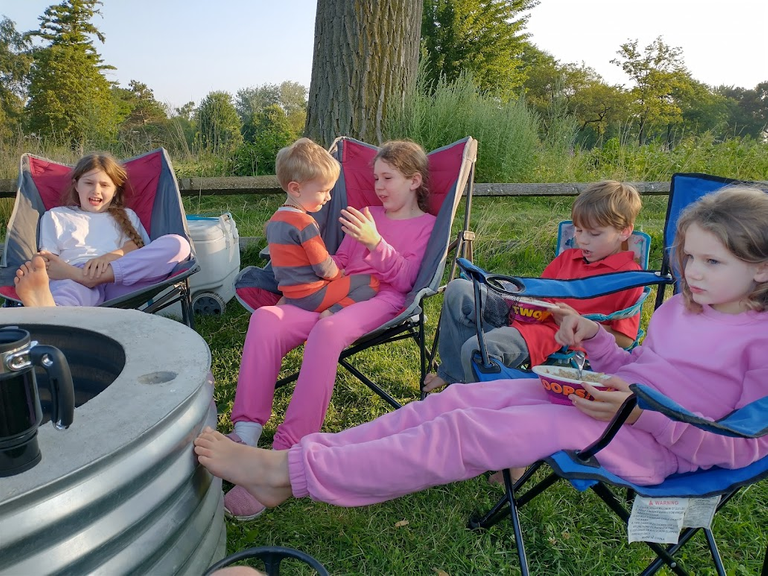 And the campfire they made themselves (with no help from daddy) actually lit!!!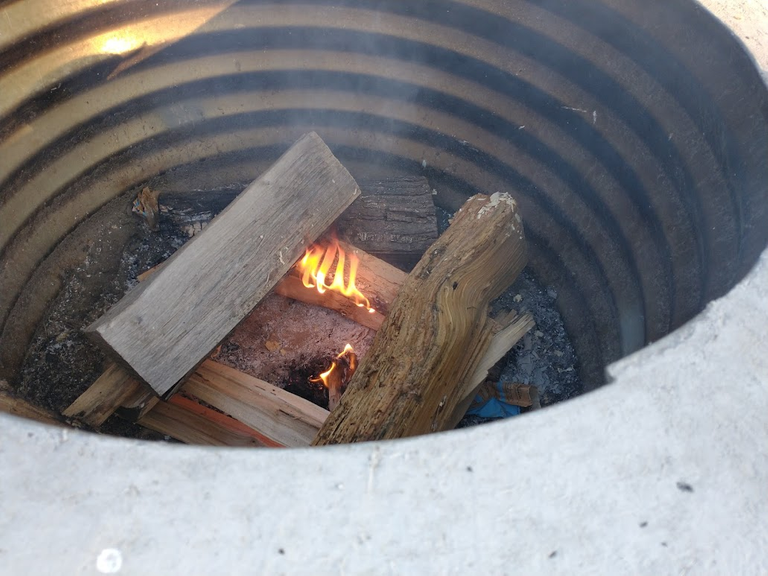 Good job children with the campfire, but daddy is especially happy with cheerful children eating breakfast, while counting their mosquito bites!
Mamma Shift
After mamma got up, she was pleased to see children fed and up and about. She said she finally got to sleep after I had left for my walk, so she got a few hours at least. It was around 9 that my body was telling me I must sleep. I was exhausted. So daddy took an hour nap on one of the cots. No deflating mattress for my nap, no way. My oldest also went to sleep on another cot.
When I got up, Mamma proposed taking everyone to the beach to swim, but my youngest was sleeping and my oldest was still napping. So daddy rested at camp for a few hours, enjoying the nice weather.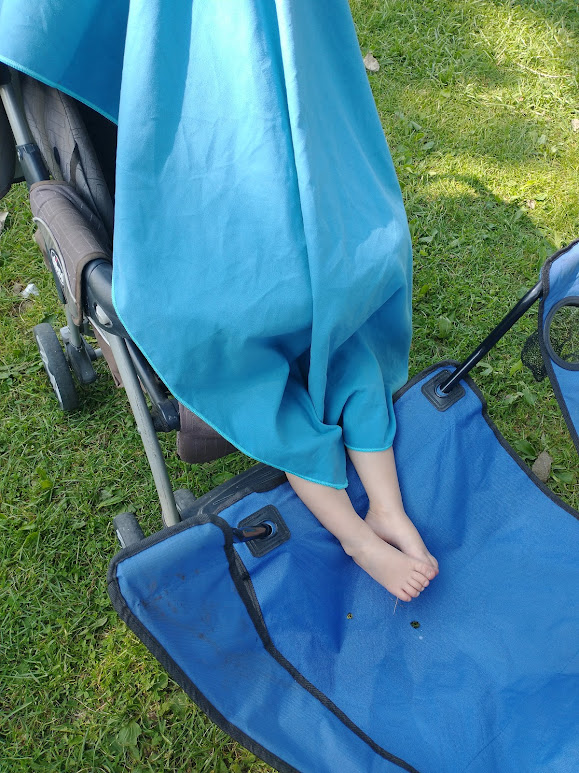 This will be a good day at the park. And the second night will be a GOOD NIGHT sleeping at the park. We will not have any more mosquito problems because we squished and squished and squished them!!!
Camping Is Always an Adventure
Sometimes things do not go according to plan. We did not plan on collecting dozens of bites all over our bodies while we tried to sleep. We did not anticipate any skunks. We did not count on rowdy teenagers roaming around. These are all factors we have to deal with as they come. And we learn from them. We will never attempt to sleep in a tent full of mosquitoes - perhaps we won't ever sleep in this particular tent again (all 8 of us), since it barely accommodated all of us. Ten person tent, makes me laugh every time I think about it.
And you know, evenings like these are always funnier after the fact. We can look back and laugh and marvel over everything we learned from the experience!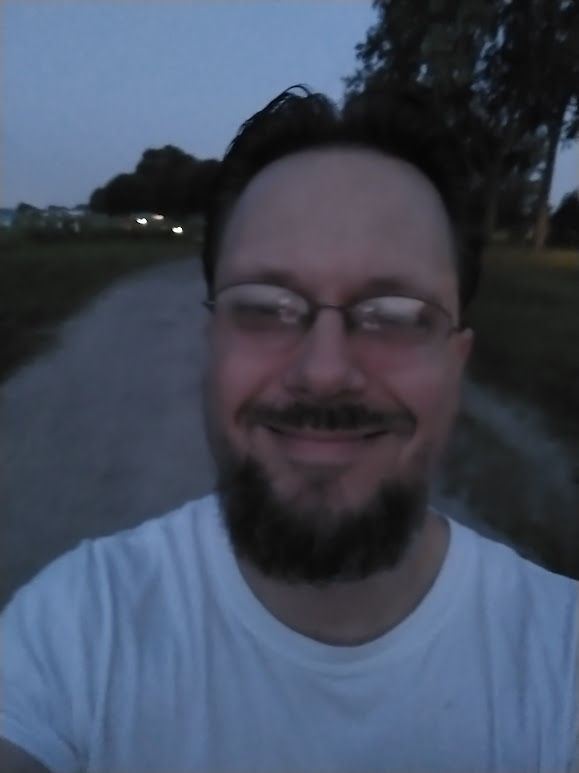 ---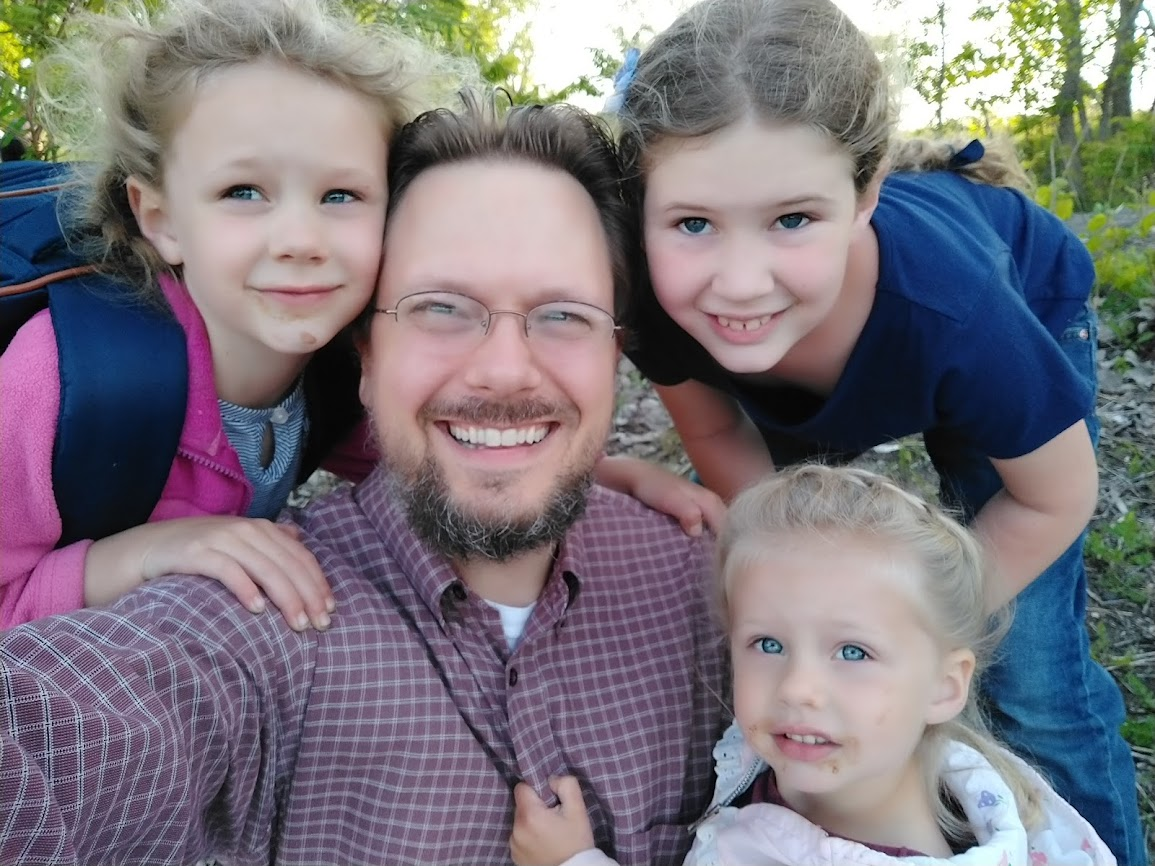 Benjamin Turner: God fearer. Rooted in Messiah. Husband of @lturner. Father of SIX wonderful children. The guy behind the camera. Blockchain enthusiast.
Bless the Most High!

Teach Your Children Liberty from Sin
We encourage parents to teach their children principles of Godliness, beginning with the Word and an understanding who God is and what His Son has done to form a relationship with us.
No one can lay a foundation other than the one already laid, which is Jesus Christ. If anyone builds on this foundation using gold, silver, precious stones, wood, hay, or straw, his workmanship will be evident, because the Day will bring it to light. It will be revealed with fire, and the fire will prove the quality of each man's work. 1 Corinthians 3:11-13
Teach Your children Liberty from Tyranny
Second to this is the principle of self-determination and freedom, lest we loose the ability to teach our children the first principle in future generations.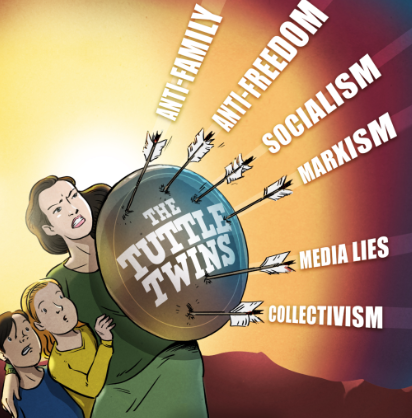 Our children read the Tuttle Twin books, specifically to learn libertarian principles, which most people learn later in life. These books are useful for our family, and yours, to teach children concepts that seem complicated, but are made simple in these books. I am an affiliate for Libertas Publishing, your purchase will help our family grow financially.
Bank Bailout Special!
It's happening, folks. The banks are going under! To educate our children about what is going on, there is a "Bank Bailout Book Bonanza" going on with the Tuttle Twins! Use coupon code FORTY for 40% off your purchase! Check out the books here.

"Politicians like problems because they can claim to have solutions... but their solutions often create even more problems."

---
---