$0.78 Time to scoop up some DISCOUNTED Hive!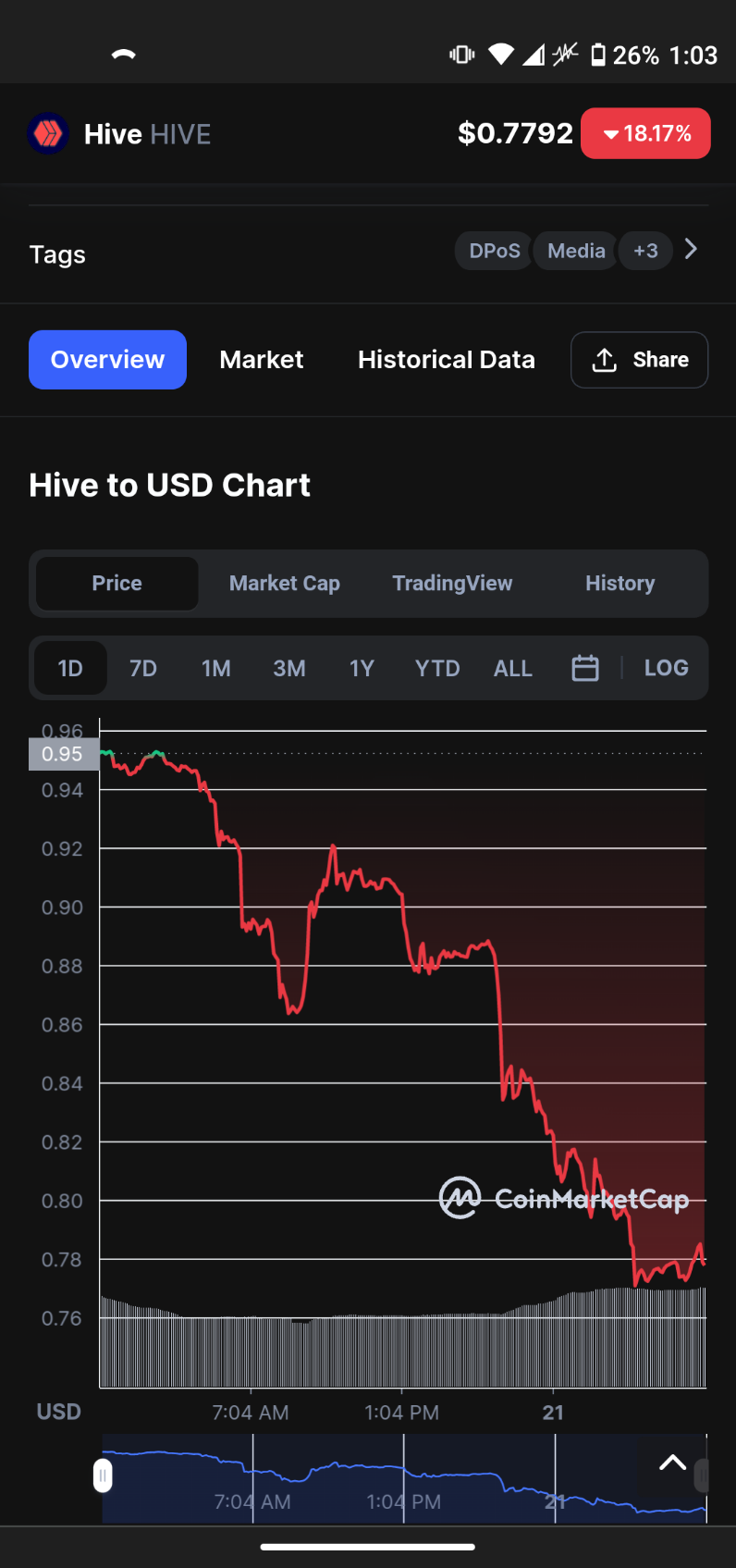 The following is my opinion. I am not a financial advisor, invest at your own risk.
So hive did what hive sometimes does, decides to slip way down by 20% in one evening. Every time something like this happens, the emotional among us panic sell and make the price plummet further.
The best reaction to a sudden dip is to buy more, even if it dips lower, all that much more incentive to buy!
Opposite the trend is the winning strategy. If people are mostly selling, have them sell to you for cheap! If people are mostly buying, have them buy from you for a premium!
Don't be discouraged if you buy before or after the lowest dip and likewise do not be discouraged if you sell before or after the highest peak.
The best strategy of all is to neither buy nor sell crypto, but EARN crypto and be patient for a time when it can be exchanged at a fair rate for passive income investments.
Earning does take a bit more work, but it's less risky and more rewarding than trying to game the buy/sell machine.
---
---