US Mint Clarifies: No Shortage of Silver, Just a Shortage of Silver BLANKS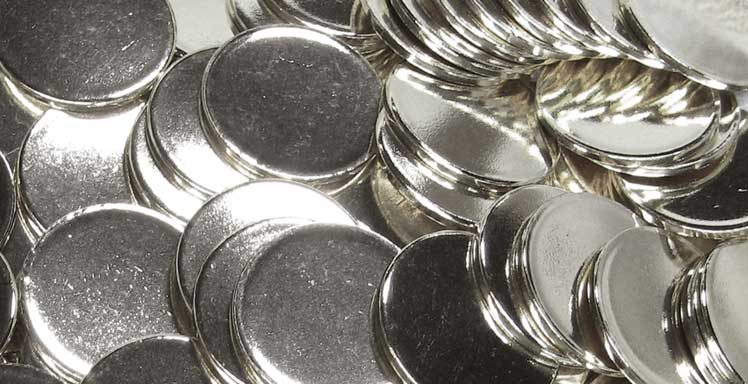 It's All About the BLANKS!
Shocker, the US Mint backtracks on the Silver Shortage claim... sort of. They clarify their statement in more precise terms.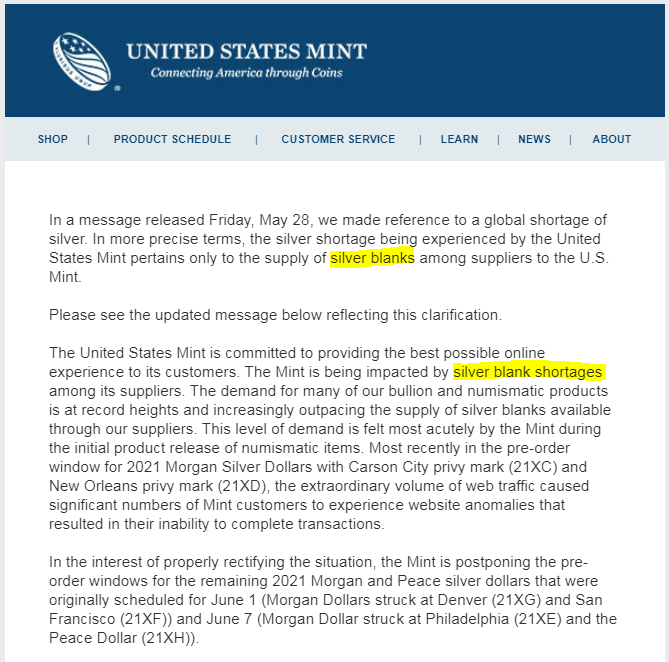 The US Mint Caused an Uproar
When the US Mint made reference to a "global silver shortage", it caused a massive upset and panic buying spree. Adding fuel to an already blazing fire, the US Mint quickly clarified their message to say in more precise terms that this only pertains to the supply of SILVER BLANKS.
Oh, whew. It's only silver blanks, not bullion. ~smile~
https://www.regencymint.com/shop/product/burnished-39mm-999-fine-silver-blank/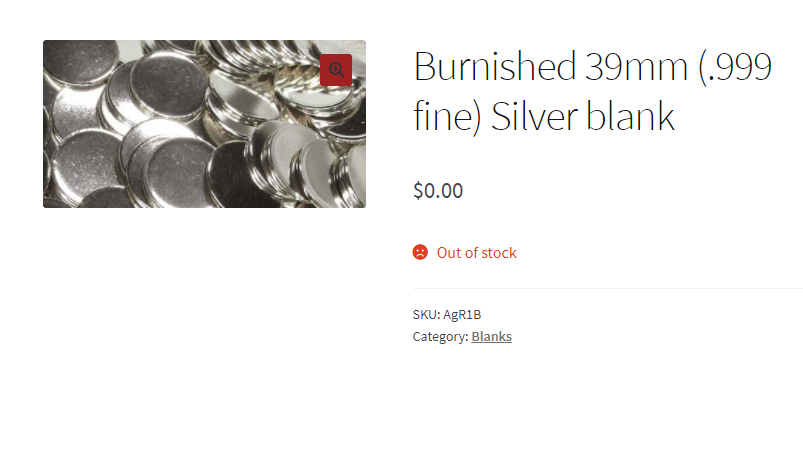 Why is there a shortage of Silver Blanks?
Forming silver bullion into silver blanks is not a complicated process. The only thing that would cause a shortage of silver blanks is... you guessed it. A shortage of silver bullion.
But the US Mint is passing the buck, assuring the public that it's the suppliers that are having trouble supplying blanks, this has nothing to do with actual silver shortages. Ehem.
Sure thing, US Mint. So glad you clarified.
The US Mint Pivots: Let's Talk About Our Website
So enough about shortages, let's talk about web traffic management tools to enhance user experience. Because that's what everyone's really concerned about - a positive US Mint websites experience.
Ummm, who cares about the website. Stackers will order by FAX if they have to.

Does anyone else get the sense that the US Mint would rather talk about their website then about silver shortages? Hmmmm.
---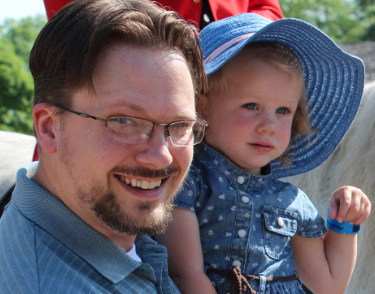 Benjamin Turner: God fearer. Rooted in Messiah. Husband of @lturner. Father of FIVE wonderful children. The guy behind the camera. Blockchain enthusiast.
Bless the Most High!

Teach Your Children Liberty from Sin
We encourage parents to teach their children principles of Godliness, beginning with the Word and an understanding who God is and what His Son has done to form a relationship with us.
No one can lay a foundation other than the one already laid, which is Jesus Christ. If anyone builds on this foundation using gold, silver, precious stones, wood, hay, or straw, his workmanship will be evident, because the Day will bring it to light. It will be revealed with fire, and the fire will prove the quality of each man's work. 1 Corinthians 3:11-13
Teach Your children Liberty from Tyranny
Second to this is the principle of self-determination and freedom, lest we loose the ability to teach our children the first principle in future generations. Our children read the Tuttle Twin books, specifically to learn libertarian principles, which most people learn later in life. These books are useful for our family, and yours, to teach children concepts that seem complicated, but are made simple in these books. I am an affiliate for Libertas Publishing, your purchase will help our family grow financially.
Use coupon code FORTY for 40% off your purchase! Check out the books here.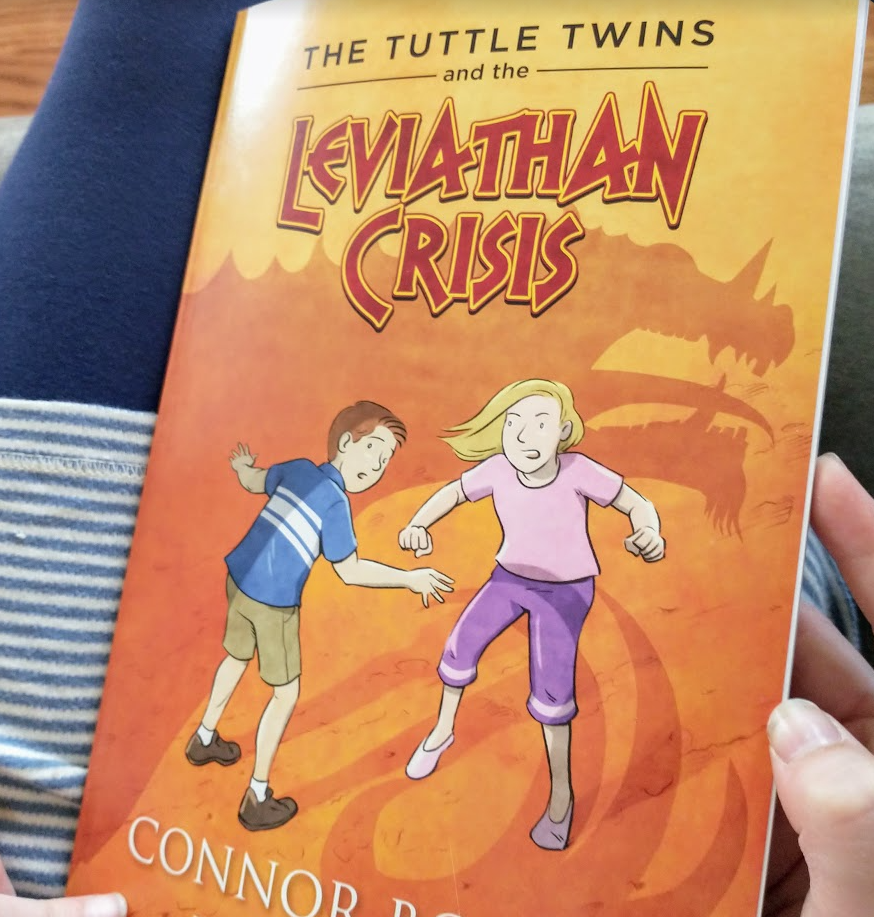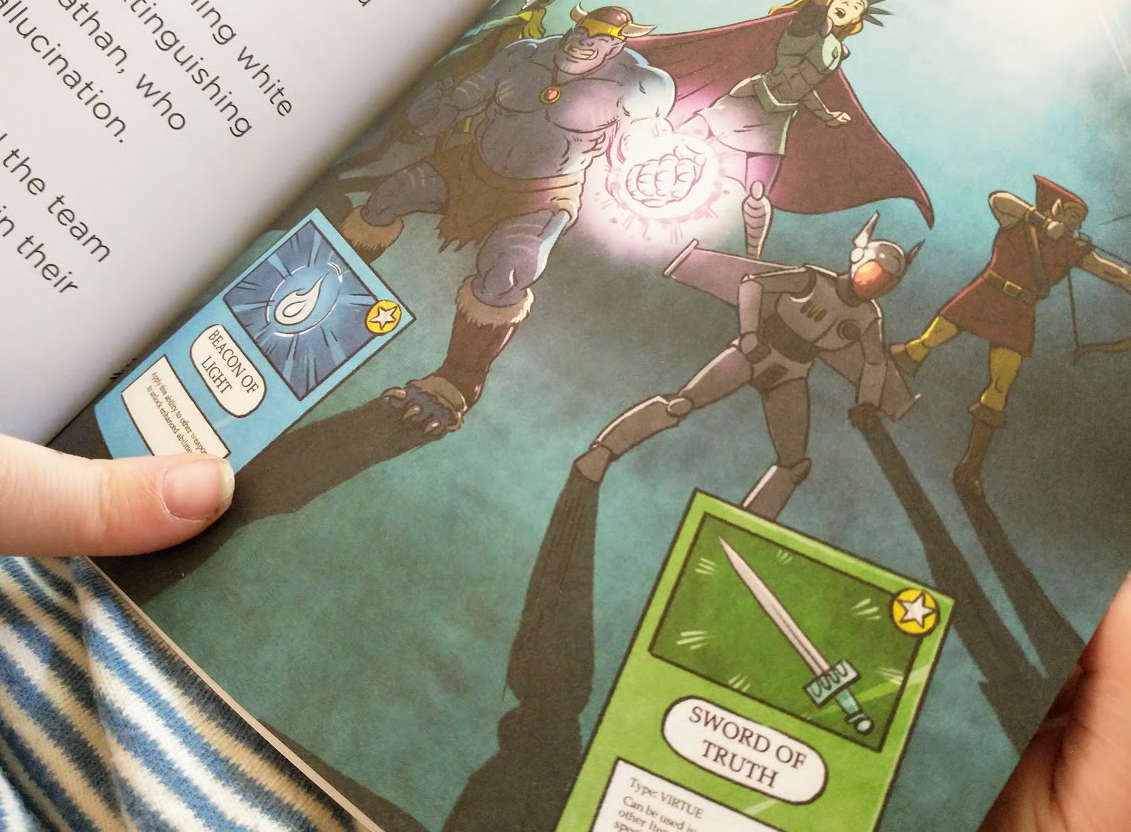 "Politicians like problems because they can claim to have solutions... but their solutions often create even more problems."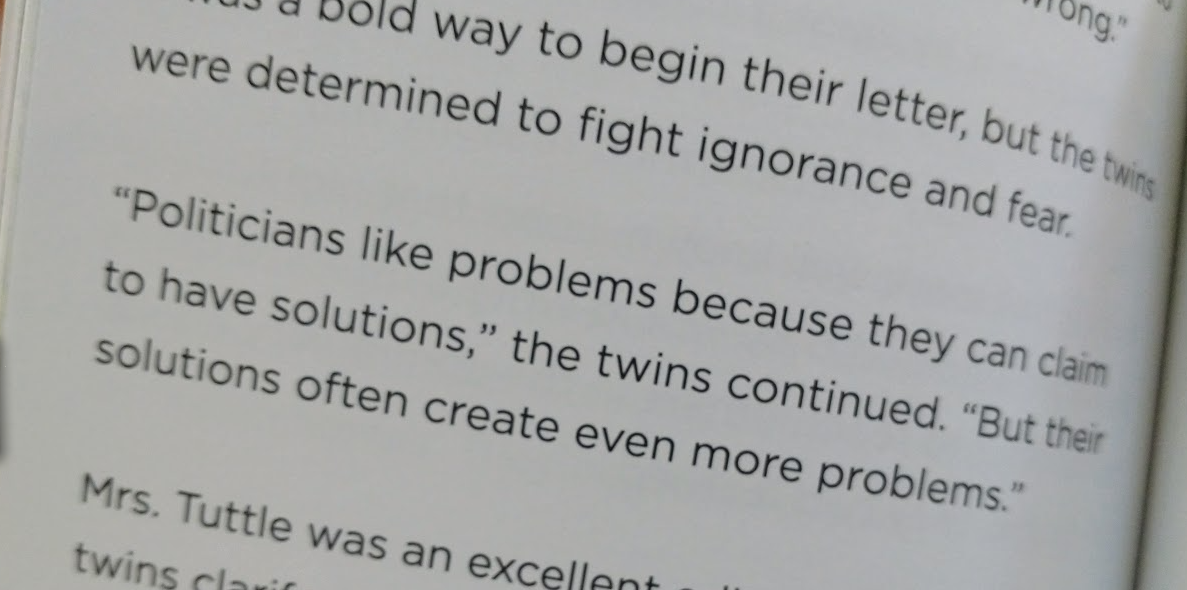 If you like my content, please consider a generous upvote and SHARE
I appreciate my readers and do my best to read and respond to your comments. Thank you for your support, it's what keeps the lights on!
sir, i upvote you for your upvote i thank you dear
---
---