Treasure From the Box: Old Coin Box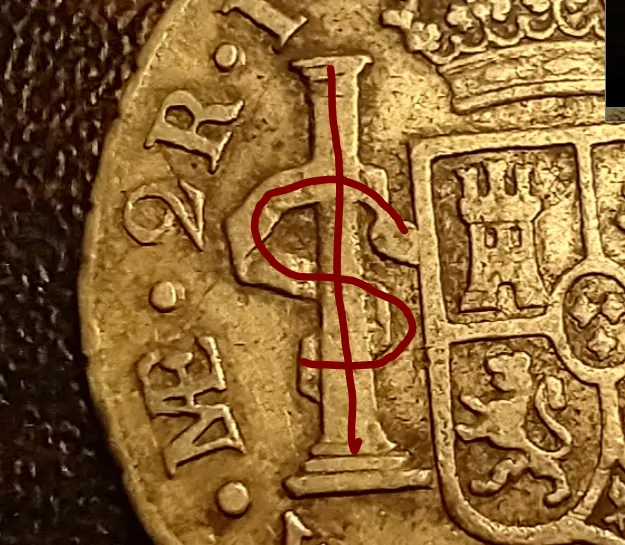 As most of my collection are US coins, most of my collection is no older than the mid 1800's. So it's fun to discover some foreign coins from older dates, from the early 1800's or 1700's or even 1600's.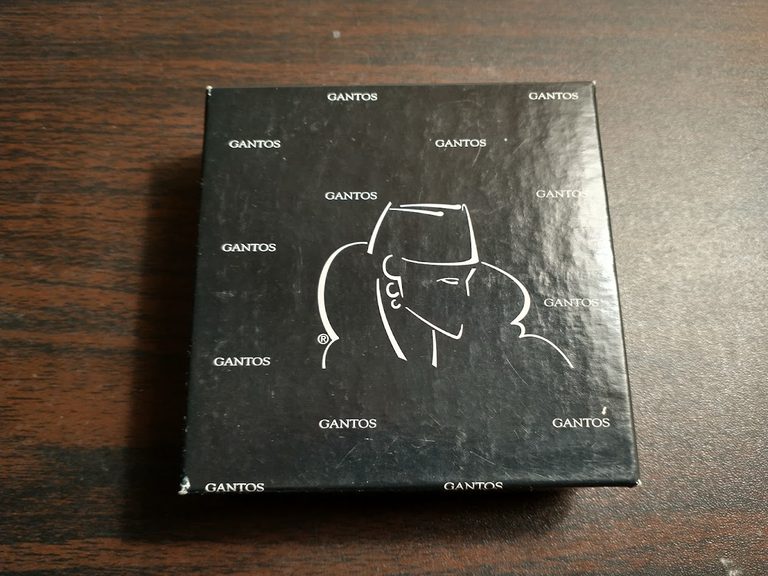 I found this box in the box and had forgotten what was inside. I opened it up and found some really nice treasure.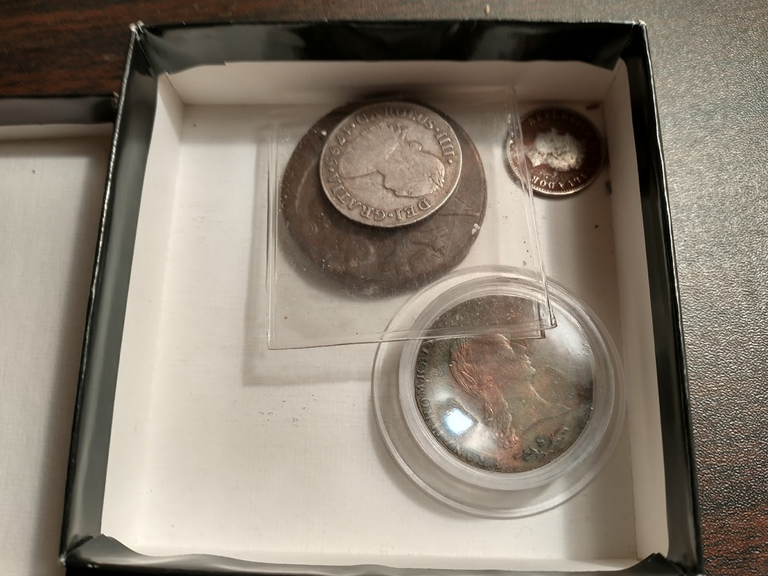 It felt pretty light, so when I opened it, I wasn't surprised there were only four coins inside, but they're all interesting in their own way.
1915 Three Centavos from El Savador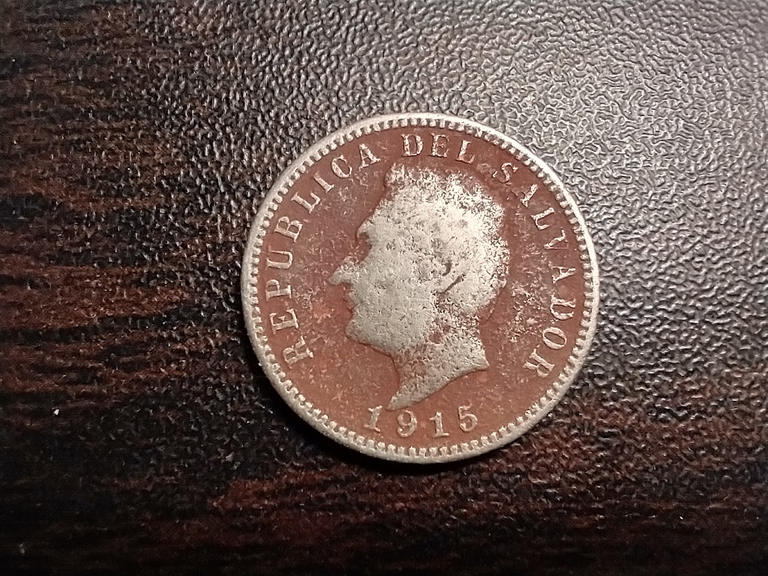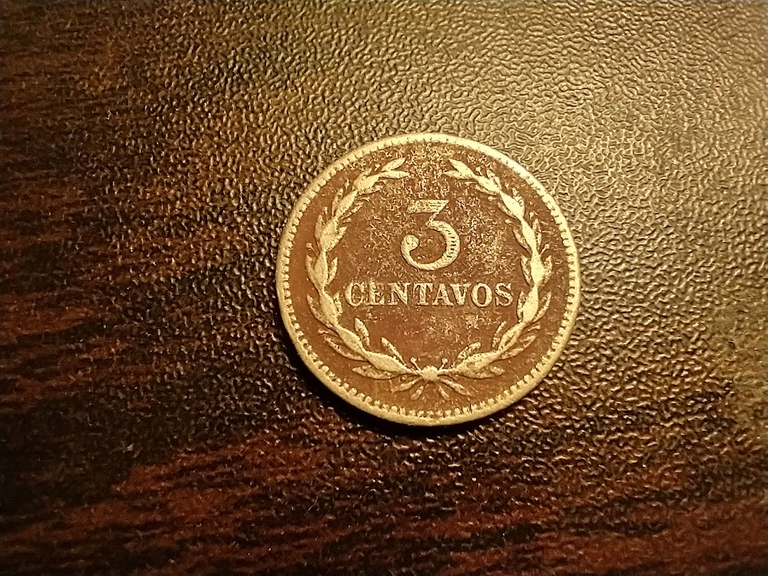 The least interesting coin actually has some neat history attached to it, and it's pretty rare. It's 75% copper and 25% nickel, 2.7M minted, and usually sells (even in "good" condition) for for quite a bit. Not bad for a rusty old THREE CENT piece!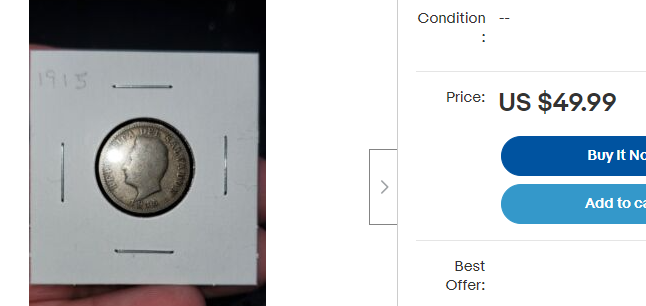 1798 Silver Coin From Spain
The second coin is silver and was minted during the colonial period of the US. This is the type of coin that would have been used in the US for trade back in the early days of the US.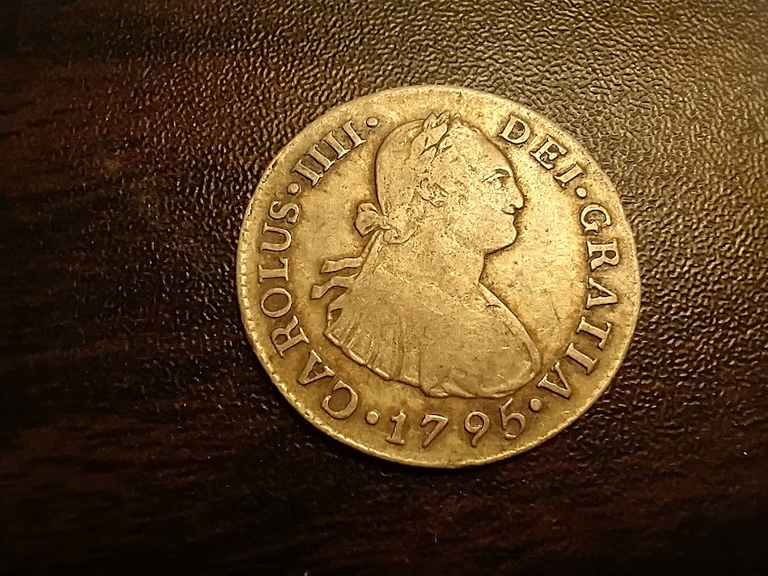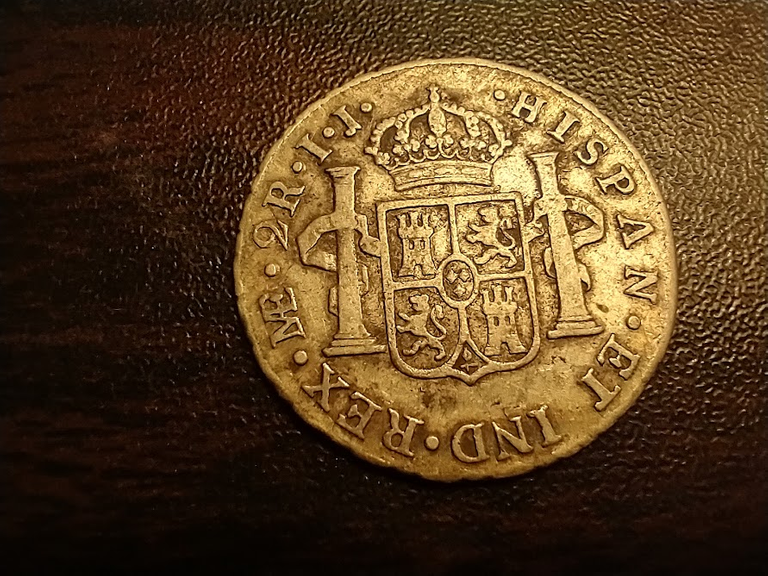 This is the design that inspired the famous "dollar sign" symbol "$"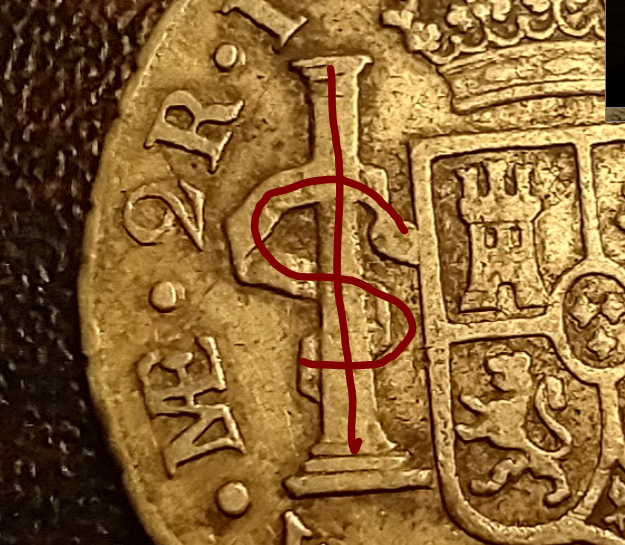 Similar coins are sold online for a lot of $'s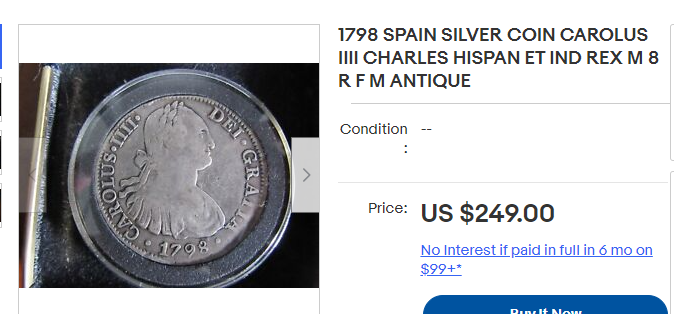 1800 Austrian Copper Coin
This coin is interesting because of it's condition, it still has much of it's original detail intact. The obverse features B. Franz II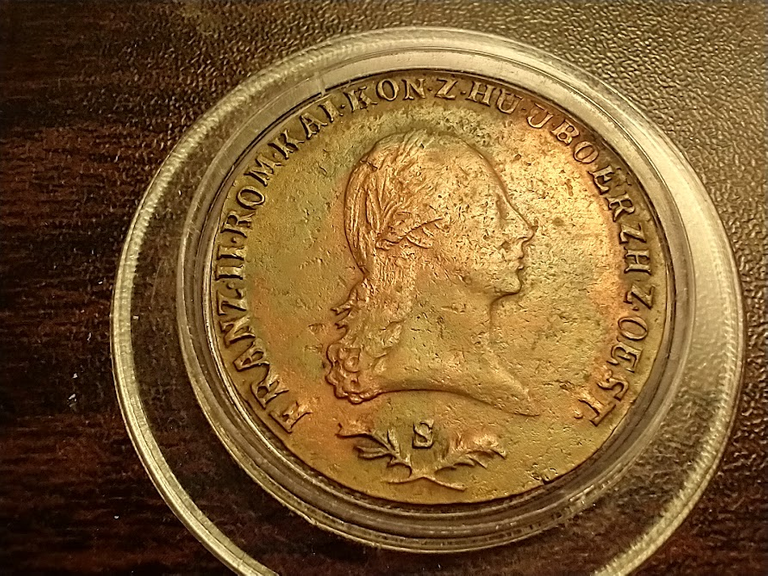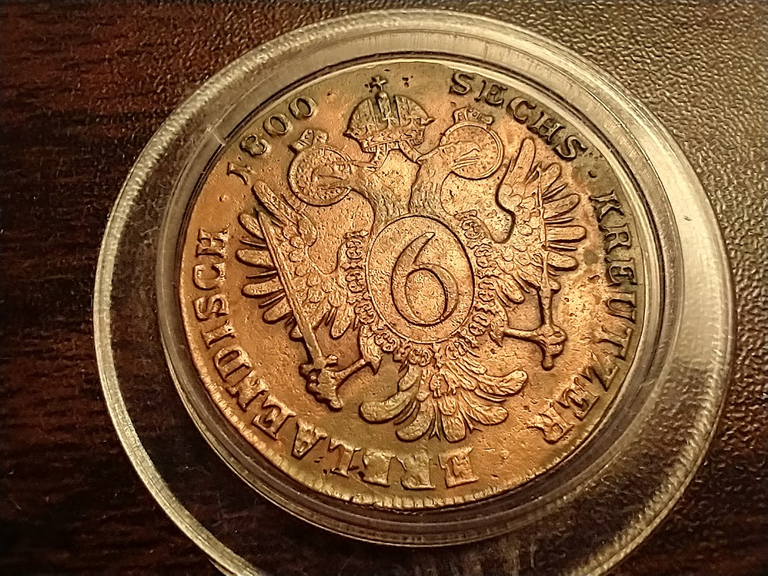 It's odd seeing a coin that is "6" units. All the detail in the feathers indicates that this coin has been well preserved for the last 222 years. It's the only one in a plastic case.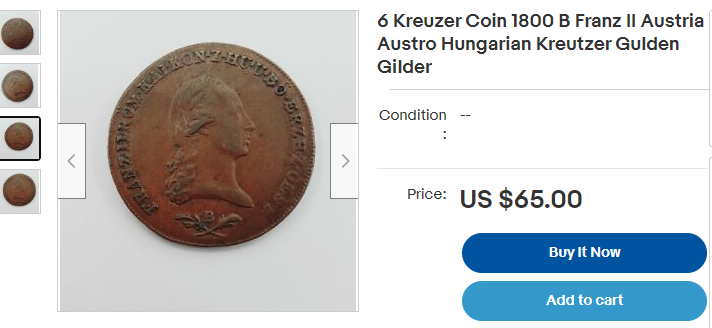 These can be purchased online for around $60
1769 Thick and Chunky 5 Kopecks Copper
This one is fun, it's an old and very thick, heavy copper coin from Russia.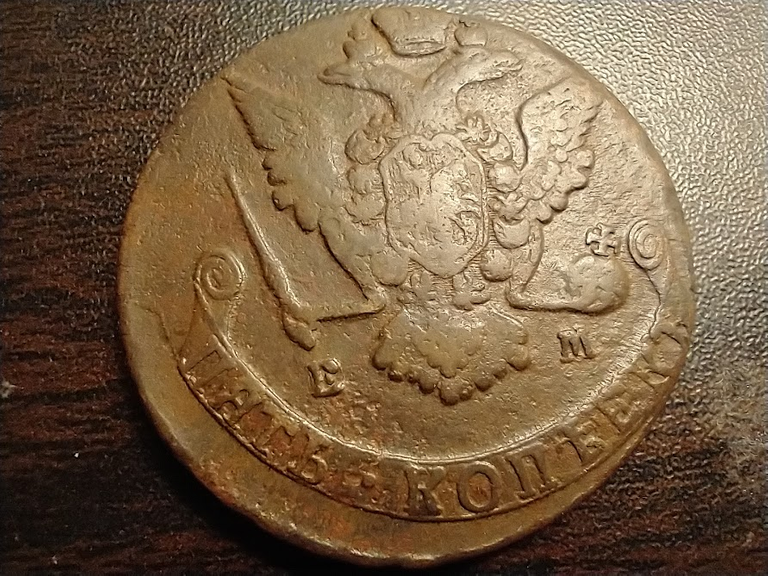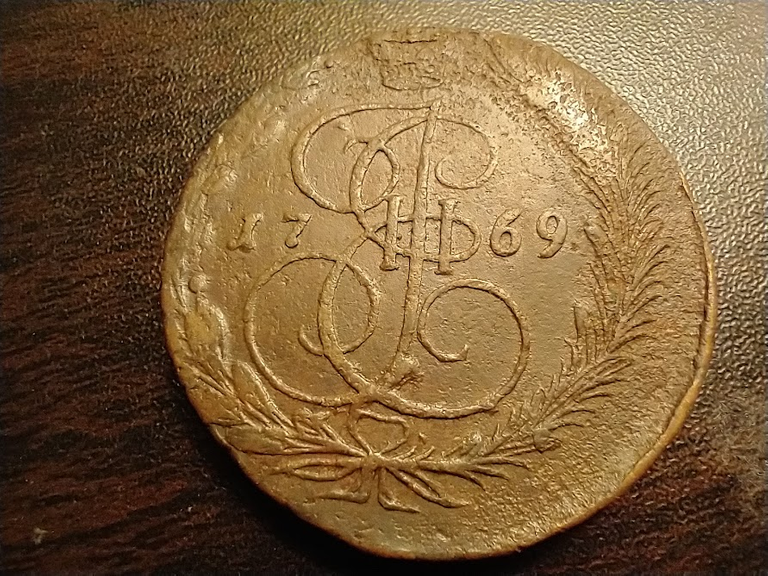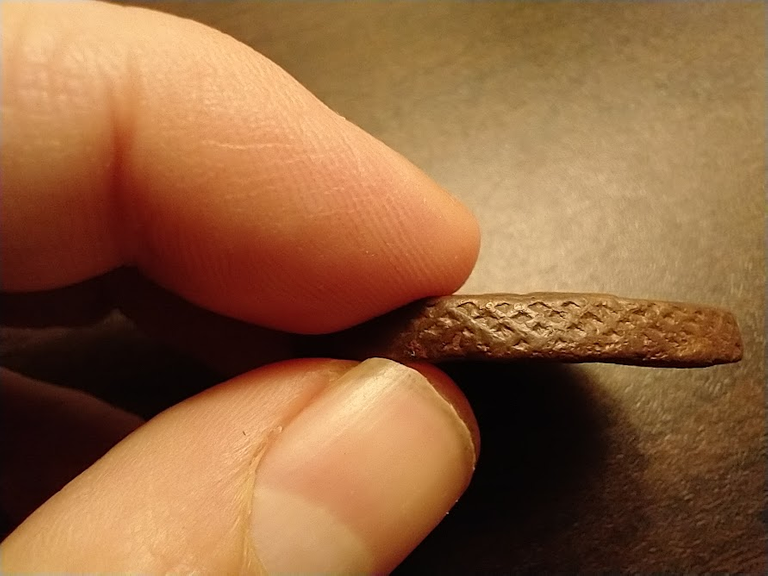 I like how this coin is off-center, it was probably minted by hand. I couldn't imagine a pocket full of these copper chunkers. Weighing in at 54.8g, it's about the size of a US silver dollar, but about 3x thicker.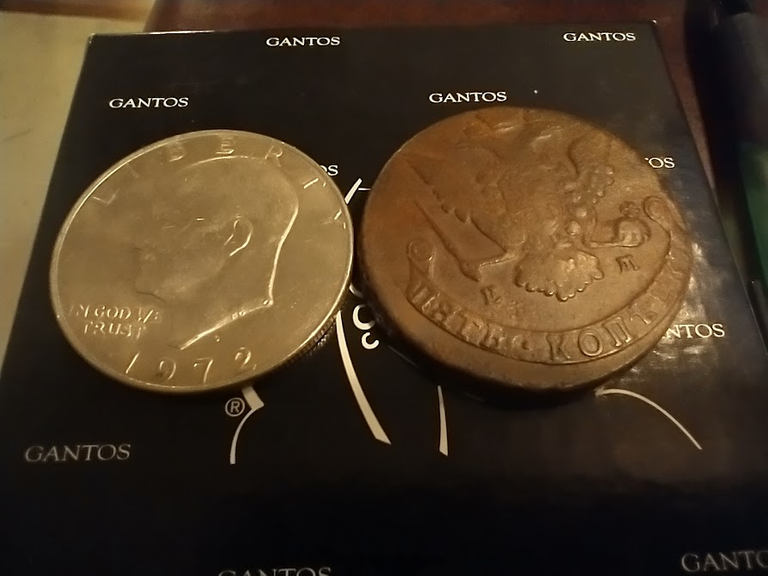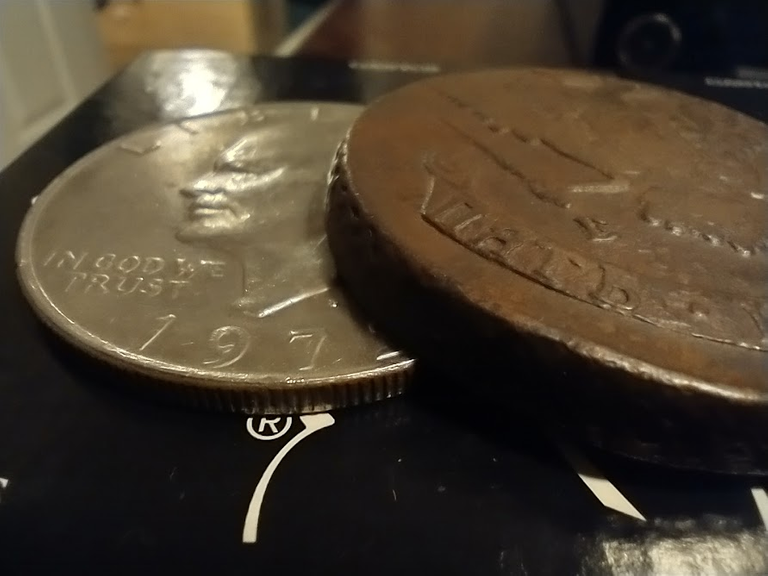 These can be found on ebay for about $30 or so.

I hope you enjoyed my little tour of the box within the box. Fun historical coins from a time long before. They certainly don't make them like they used to!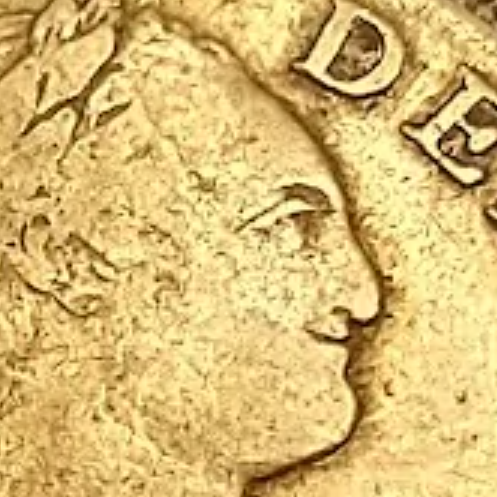 (durp face)
---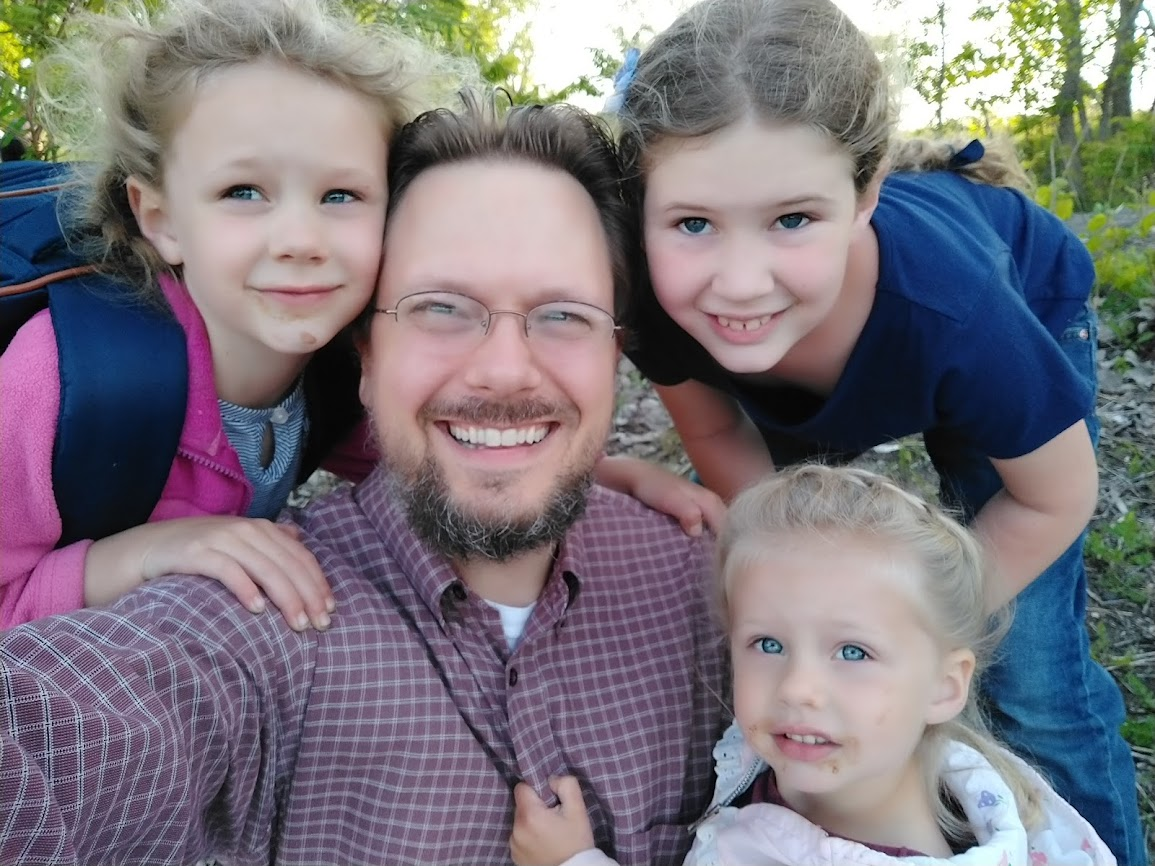 Benjamin Turner: God fearer. Rooted in Messiah. Husband of @lturner. Father of six wonderful children. The guy behind the camera. Blockchain enthusiast.
Bless the Most High!

Do You Like Discovering New Content?
ListNerds is a content discovery platform. Members promote content, various products and interesting links. Every click rewards you with MAIL credits to promote whatever content you want to share! If you'd like to learn more, visit Listnerds.com

---
---