The Lassecash Rebrand: An Underappreciated Tribes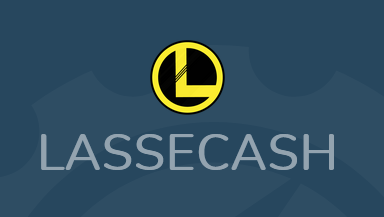 There Are Many Tribes Out There, But Only ONE Lassecash
There seems to be a tribe for every occasion: food, finance, sports, medicine, even hypnotics! But I find most of these tribes fairly limiting within their subjects. I'm not always posting about psychological manipulation, or food photos. That is why I'm especially fond of the general purpose tribes. Examples would be "proof of brain" or "neoxian city" or "Archon". All great tribes, btw.
One of my favorite general tribes is "Lassecash.com"


Very few if any tribes have a tribe leader like Lasse.
Quick disclaimer: I am currently invested in lassecash. I am giving my honest assessment of the token, but it is only my opinion. I am not a financial advisor, please invest at your own risk.
Why Lassecash?
Lasse Ehlers, the man himself and his philosophy
I've become quite fond of the founder of Lassecash, @lasseehlers he is true to his passions, especially when it comes to crypto and the philosophy of Anarcho-capitalism. While I don't completely agree with Anarcho-capitalism (that's a conversation for another day), I do share many of the same sentiments as @lasseehlers in regards to Statism, government over-reach, cryptos, and many of the deceptions that are out there... and I mean really out there. My first interaction with @lassehlers was flat earth. Don't laugh until you research it with intellectual honesty. Lasse and I share this understanding of the world we live in. Sometimes the truth is less strange than the science fiction.
the Cutting Edge of Technology
Lasse is always on the cutting edge of the technology. He was one of the first tribes to move to HIVE. He was one of (if not the) first tribe to make his own NFT.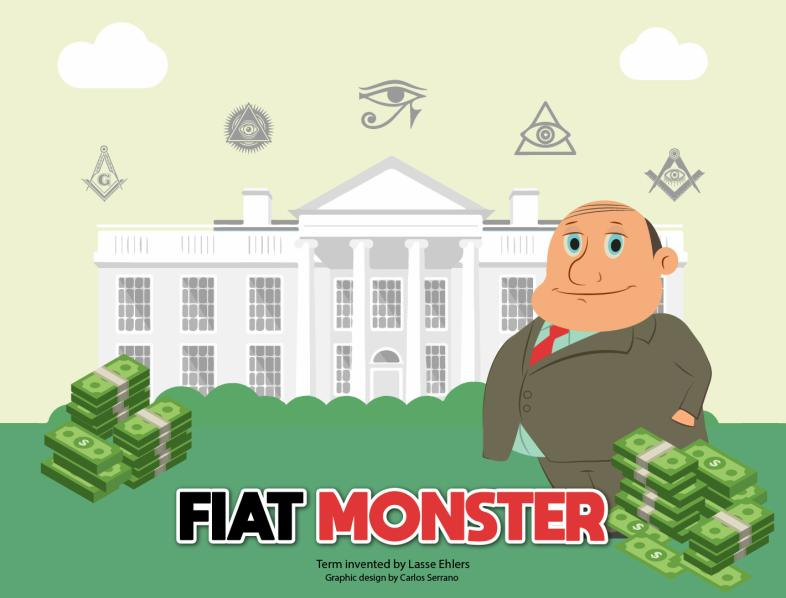 https://tribaldex.com/openhive/explore?collection=TDEX
One of the first to have a diesel pool.


https://tribaldex.com/dieselpools/
To me, this has demonstrated that this tribe will advance with the technology, not fade off into obscurity. It's here for the long haul.
What's New on the Horizon?
Given the trend of always being on the cutting edge, as the tribes advance, so will lassecash. It's likely when (if) we see SMT's active on the HIVE block, Lassecash will be first in line for the upgrade. Imagine, instant transfers of Lassecash. So good.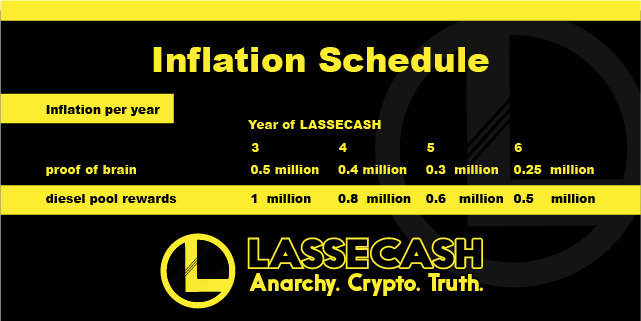 Get 'em while you can, Lassecash in seven years will be tricky to get.
Lassecash Isn't Going Away Anytime Soon
There has been some updates to the Lassecash economy that will help sustain long-term growth. One feature in particular that is good for the future of Lassecash is:
The powerdown time is 26 payments every 7 day over 6 months. This is made to incentivize longterm mentality. Furthermore the payout ration is 90% LASSECASH POWER and 10% LASSECASH, this is another huge difference from HIVE
Everytime a user blogs on Lassecash.com and it's curated by a lassecash whale, 90% of the payout will be instantly staked to your account, creating more incentive to curate and offer larger rewards to others!
Imagine if HIVE were 90% stake?
The Price is Fairly Stable Around 0.003 HIVE
Lassecash has it's ups and downs, but the price is fairly stable compared to some cryptos out there. What I find fascinating, is that while HIVE was bubbling, Lassecash remained stable! It's a hidden GEM of a token that it can always be counted on to have value. It's a long-term investment.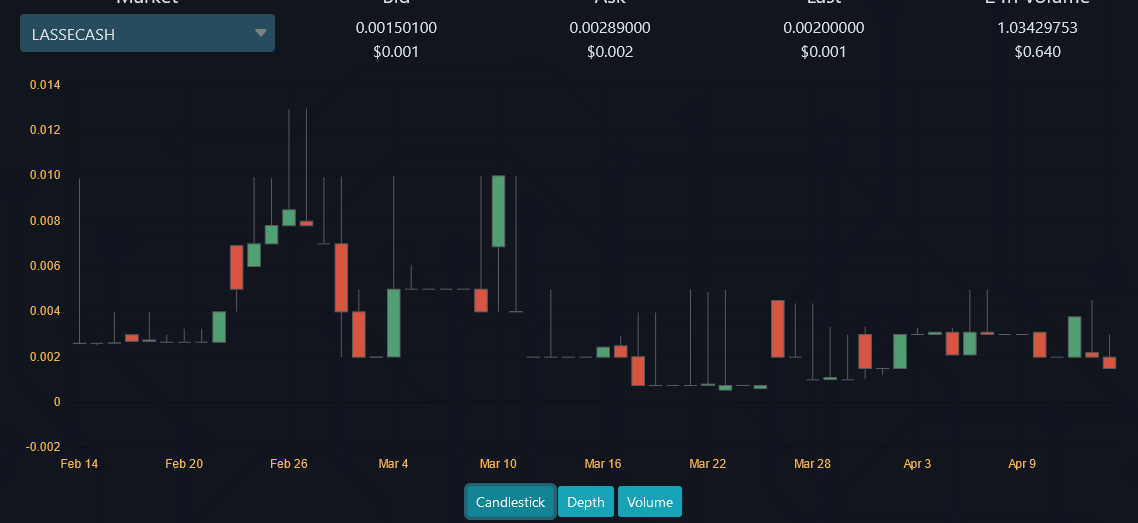 https://leodex.io/market/LASSECASH
https://hive-engine.com/?p=market&t=LASSECASH
https://tribaldex.com/trade/LASSECASH
Conclusion
Lassecash is one of those tribes and tokens that it's easy to underappreciated - but it's a hidden GEM of a token that has an interesting personality behind it. Lassecash is a long-term investment opportunity that I believe will have huge implications someday.
To invest in Lassecash, check out the market, or when you blog on HIVE or any of the tribes, make sure to include #lassecash in the tags.
If it's a good post, maybe a "lassewhale" will come along and give you a nice upvote!
---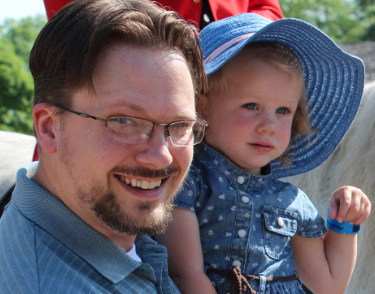 Benjamin Turner: God fearer. Rooted in Messiah. Husband of @lturner. Father of FIVE wonderful children. The guy behind the camera. Blockchain enthusiast.
Bless the Most High!

Teach Your Children Liberty from Sin
We encourage parents to teach their children principles of Godliness, beginning with the Word and an understanding who God is and what His Son has done to form a relationship with us.
No one can lay a foundation other than the one already laid, which is Jesus Christ. If anyone builds on this foundation using gold, silver, precious stones, wood, hay, or straw, his workmanship will be evident, because the Day will bring it to light. It will be revealed with fire, and the fire will prove the quality of each man's work. 1 Corinthians 3:11-13
Teach Your children Liberty from Tyranny
Second to this is the principle of self-determination and freedom, lest we loose the ability to teach our children the first principle in future generations. Our children read the Tuttle Twin books, specifically to learn libertarian principles, which most people learn later in life. These books are useful for our family, and yours, to teach children concepts that seem complicated, but are made simple in these books.
For a limited time, use coupon code FORTY for 40% off your purchase! Check out the books here.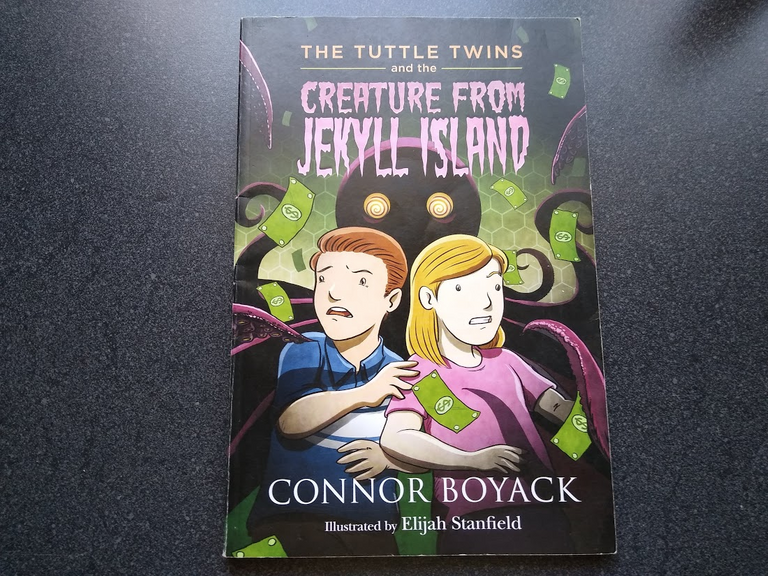 "SMART PEOPLE today are figuring out how to trade without the creature being able to control them - using things like gold and silver products, garden co-ops, online bartering and digital currencies such as Bitcoin."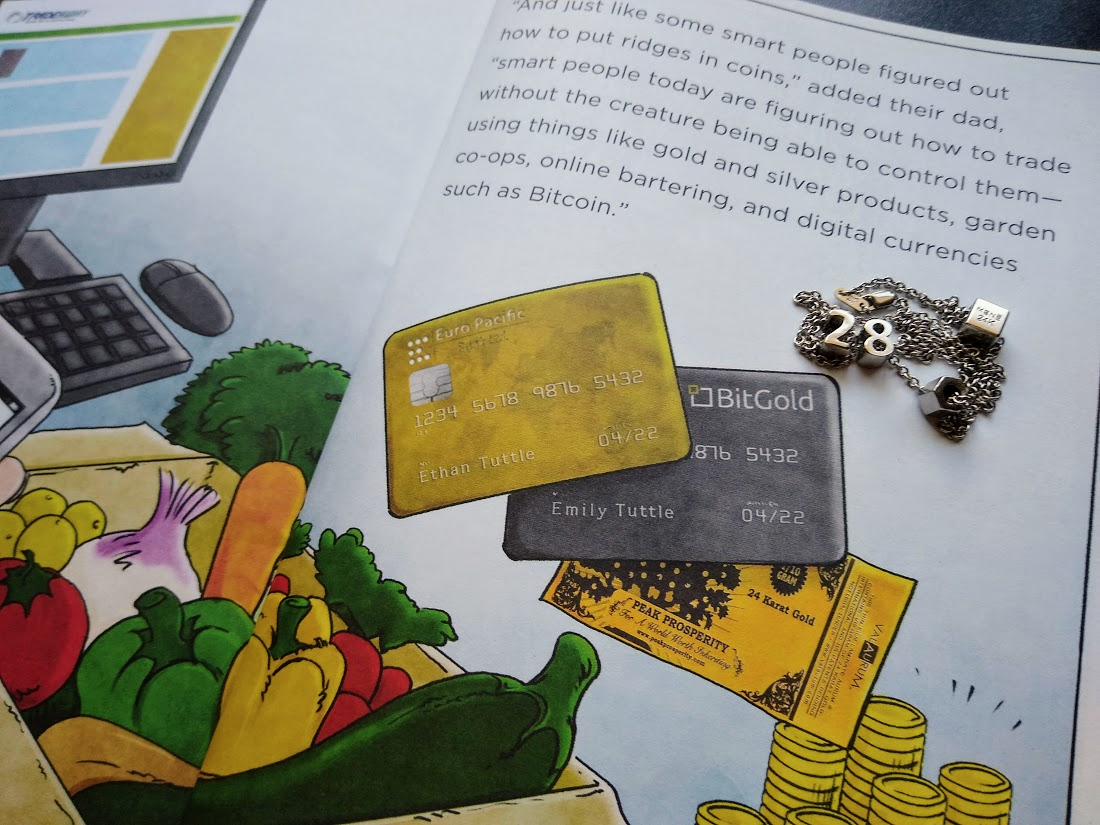 If you like my content, please consider a generous upvote and SHARE
I appreciate my readers and do my best to read and respond to your comments. Thank you for your support, it's what keeps the lights on!
sir, i upvote you for your upvote i thank you dear
Posted Using LeoFinance Beta
---
---