SIM Continuing to Climb Up! Major dCity Updates Coming SOON!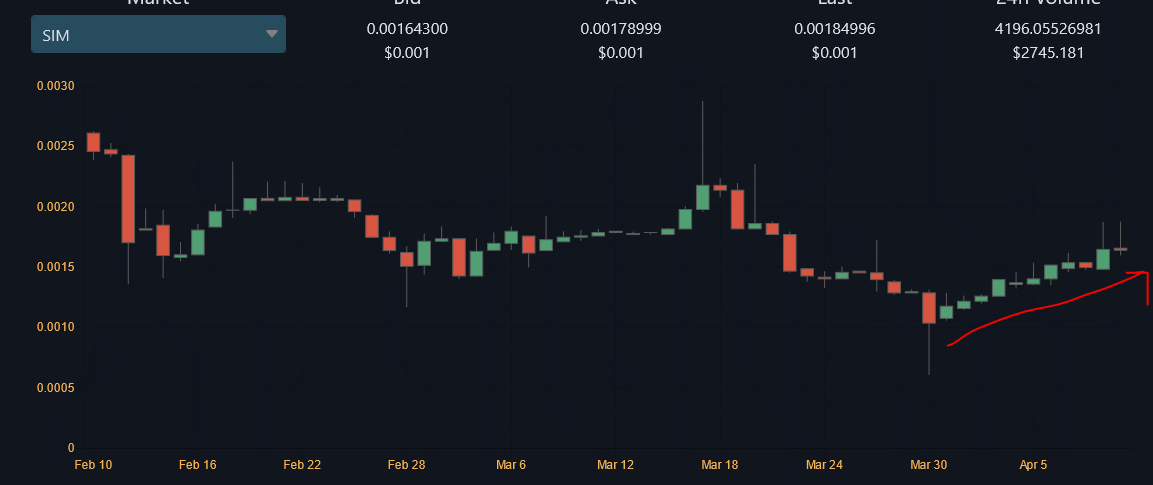 Preparing for 3rd Edition
New game rules, new cards, new rewards. So much to look forward to. We even have 3rd edition release dates:
April 21: new UI release
April 24: stats tab
April 27: explorer tab
April 28-29: 3rd Pass access to 3rd edition printer
April 30: 3rd release for everyone

The New User Interface
This looks very interesting, it looks as if there are some tweaks that can be made from the main page, some new game mechanics which will take some learning. At a glance, the user can see what war profits are coming in, education, creative and popularity.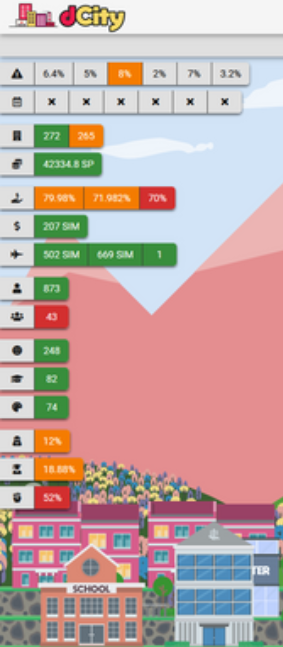 I especially like seeing SIM POWER prominently displayed on the home screen.
The tax line looks very clear also, with the daily SIM earnings right below it.

I wonder what "simulation" is, maybe a way to turn on and off certain building assets to see the result? Very interesting.
STATS tab will be a useful feature, perhaps see if the game has been profitable or not! :-)
Explorer looks interesting also, investigating your own city and probably other cities as well.

NOTIFICATIONS will be very helpful, see what's going on in your city at a glance.
Exciting New Reward Changes
Holding more SIM POWER give greater influence on how rewards are distributed. Now we are seeing more daily HIVE rewards going to SIM holding, rather than population ranking. Maximum daily HIVE distribution is being increased to 200 HIVE MAX!!! WOAH. Buy SIM while it's CHEAP!
These are all good options
decrease income tax option, max 10%
% of hive pool for daily ranking rewards, max 1
max for holding rewards will be increased to 200 hive

Currently, there is about 60 HIVE distributed daily to all SIM holders.

That means currently, if 1M SIM POWER players earn about 0.65 HIVE daily, they will be looking at about 1.5 - 2 HIVE per day, if the rewards double, or max out at 200 HIVE. Even minimal SIM POWER players could get up to 0.0012 HIVE daily! SWEET!
This will be good for SIM HOLDERS! Get 'em and earn 'em while they're easy to get ahold of!

A Return to Peg?
When SIM was released, it was stable at 0.005 as that was the PEG for the token. City assets were 4 HIVE each (back when HIVE was cheap) or players could purchase city assets (still can) for 800 SIM each. That made SIM worth 0.005 HIVE each.
Will we be seeing 0.005 HIVE PEG again? Or near? Either way, SIM has a bright future in store.
This is the only time I've gotten excited about a game token as an investment!
As SIM Value Recovers, Income Tax REDUCES!
We've already seen the tax reduced by 5% over the last few days. While 69% tax is still ridiculous, it's better than 74%. If we see this get down to 20%, we will begin seeing cities really productive in their SIM mining!

For everyone who is selling: you need to begin HOLDING for HIVE rewards... or maybe sell some later at 2X or 3X! For everyone who is buying: you need to HOLD for HIVE rewards... or maybe sell later at 2X or 3X!
Future looks bright for SIM tokens!
Posted Using LeoFinance Beta
---
---