Pray. Read. Share. #ForTheLord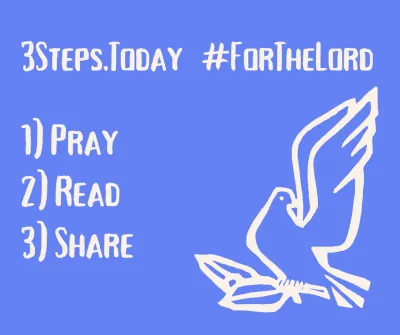 This post marks the third #forthelord post, forming a simple discipline of praying, reading scripture and sharing what was learned online. There are three steps:
Pray - Prayer is our talking to the Lord.
Read - We read to hear Him.
Share - Use the #forthelord tag on your posts or videos in Social media.
Pray and Seek
Almighty Father
Creator of Heaven and Earth
Mighty King
We tremble in Your presence
For You are the Most High God
There is no other God before You
And though the nations of the earth mock
And sneer and rebel, You show them mercy
through the completed works of Your Beloved Son
Whom You sent in Your Holy Name
To bring Salvation from Sin
To bring from darkness to light
From blindness to sight
From deafness to hearing
From lame to walking
From unclean to clean
All these have been done as signs to us
That the one whom is Anointed has come
And He will come again in Your might
And in Your strength!
Maranatha
Hosanna to the Son of David!
AMEN!
Read and Listen
Continuing in Job, another passage jumped out at me.
Therefore they say unto God, Depart from us;
For we desire not the knowledge of thy ways.
We live in a world that has this attitude towards godliness - either worldliness replaces godliness, or another god is put in place, a god whom the world considers more enlightened or at the very least more compatible with the life they desire.
Righteous Abraham
It is this way now and it was this way, even during the years of Abraham. Reading through scripture, I used to think that these righteous people who were saved from calamity, or whom God blesses, must simply be random. Just some guy that God selected without cause, other than divine chance. But looking closer, that's not so.
He selects people who do not want God to depart, people who desire the knowledge of His ways. Whereas the WICKED say "depart from me" and "desire not the knowledge of thy ways", the RIGHTEOUS say "allow me to approach" and "I desire the knowledge of thy ways.
This is the righteousness which comes by faith! This is the faith of Abraham. He was selected because:
I know him, that he will command his children and his household after him, and they shall keep the way of the Lord, to do justice and judgment; that the Lord may bring upon Abraham that which he hath spoken of him.
When Abraham heard the truth, he rejoiced and drew near, whereas the wicked say "depart from me". The children of Abraham, having been commanded to keep the way of the Lord, would draw near and desire the knowledge of the ways of God:
"If you were children of Abraham," said Jesus, "you would do the works of Abraham. But now you are trying to kill Me, a man who has told you the truth that I heard from God. Abraham never did such a thing.
May we be sons of Abraham, drawing near and desiring the knowledge of God.
---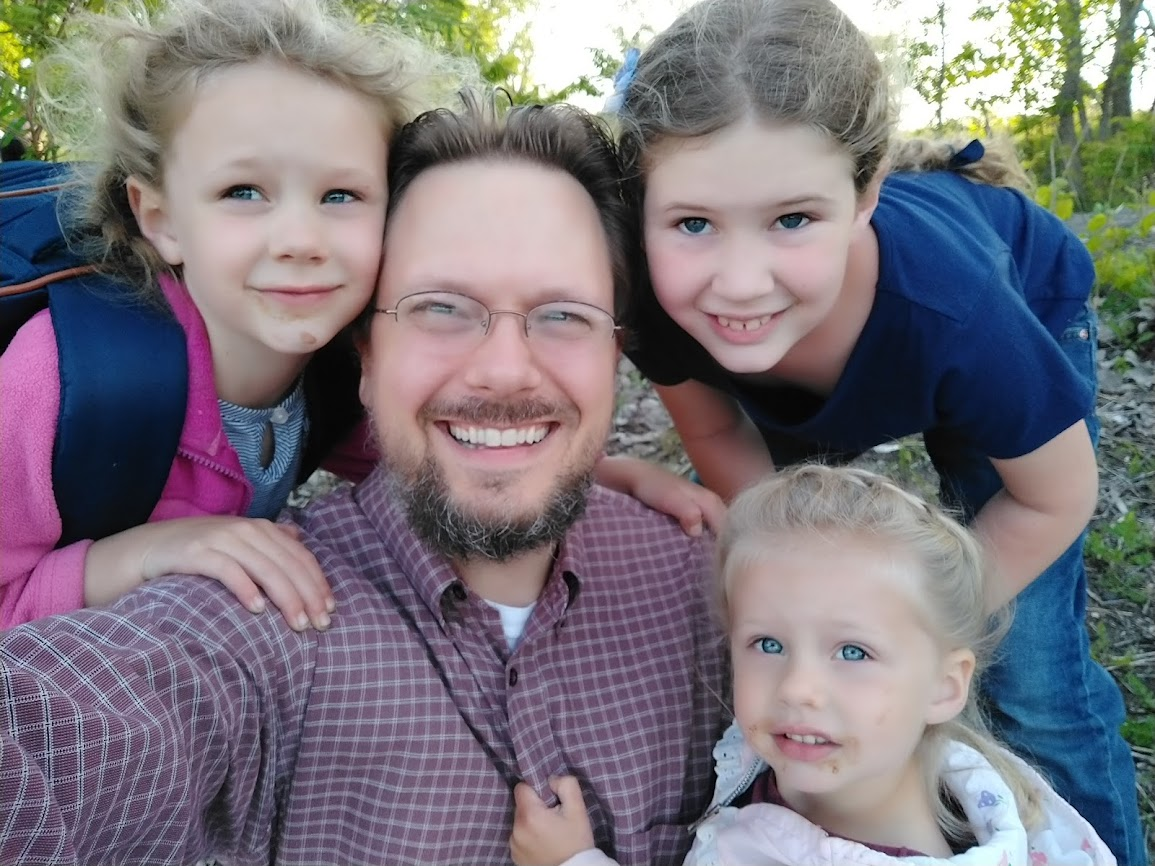 Benjamin Turner: God fearer. Rooted in Messiah. Husband of @lturner. Father of SIX wonderful children. The guy behind the camera. Blockchain enthusiast.
Bless the Most High!

Teach Your Children Liberty from Sin
We encourage parents to teach their children principles of Godliness, beginning with the Word and an understanding who God is and what His Son has done to form a relationship with us.
No one can lay a foundation other than the one already laid, which is Jesus Christ. If anyone builds on this foundation using gold, silver, precious stones, wood, hay, or straw, his workmanship will be evident, because the Day will bring it to light. It will be revealed with fire, and the fire will prove the quality of each man's work. 1 Corinthians 3:11-13
Teach Your children Liberty from Tyranny
Second to this is the principle of self-determination and freedom, lest we loose the ability to teach our children the first principle in future generations.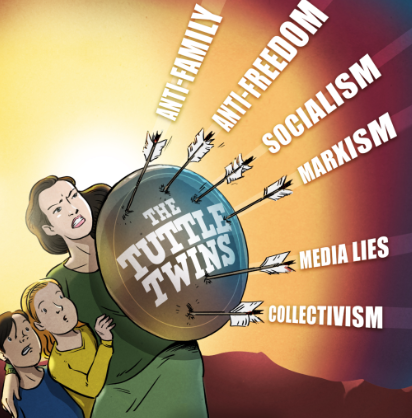 Our children read the Tuttle Twin books, specifically to learn libertarian principles, which most people learn later in life. These books are useful for our family, and yours, to teach children concepts that seem complicated, but are made simple in these books. I am an affiliate for Libertas Publishing, your purchase will help our family grow financially.
Bank Bailout Special!
It's happening, folks. The banks are going under! To educate our children about what is going on, there is a "Bank Bailout Book Bonanza" going on with the Tuttle Twins! Use coupon code FORTY for 40% off your purchase! Check out the books here.

"Politicians like problems because they can claim to have solutions... but their solutions often create even more problems."

alive aliveandthriving ctp cent hive-engine neoxian lassecash proofofbrain vyb
---
---