#1 Pray. Read. Share. #ForTheLord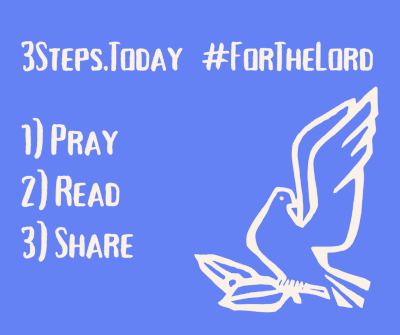 This post marks the first #forthelord posts, forming a simple disicpline of praying, reading scripture and sharing what was learned online. There are three steps:
Pray - Prayer is our talking to the Lord.
Read - We read to hear Him.
Share - Use the #forthelord tag on your posts or videos in Social media.
Pray and Seek
One of the disciples of Yeshua asked him "Master, teach us to pray..." and a format was given to help his disciples to structure their prayers in a certain way.
Most High God, Creator of Heaven and Earth
May Your Holy Name be magnified among the Nations
We await Your Reign which will be upon the earth
The kings of the earth reign today in their weakness
But You do reign as King over them in Righteousness
Provide for us, according to Your Word, our needs for today
And Protect us from our enemies
And by the measure of the Spirit You have given us
May we seek after Your Righteousness
And perform Your Will upon the earth
And bring honor to Your Holy Name
And to the Name of Your Beloved Son, Our Salvation
May He come quickly and in our days
Blessed is He who comes in the Your Name
Hosanna to the Son of David
AMEN
Read and Listen
One of the disciples came to Yeshua and asked him to teach them to pray, like Yochannan taught his disciples to pray. This is when Yeshua taught the famous "Lord's Prayer" that is included in many liturgies and ceremonies in Christendom. It's an excellent prayer and worthy of memorizing and reciting daily - but I think His point was to offer a MODEL prayer, a structure that we should use.
Another example of how to pray is from Jacob, when he was fleeing from his brother Esau. This is appropriate, especially as Christians all over the world experience persecution and we are not exempt - our brother, whom we love, is chasing us like Esau chased Jacob.
So Jacob offered an if/then statement to God, and it's appropriate for us to do the same:
If God will be with me and will watch over me on this journey I am taking and will give me food to eat and clothes to wear so that I return safely to my father's house, then the LORD will be my God and this stone that I have set up as a pillar will be God's house, and of all that you give me I will give you a tenth. (Genesis 28:20-22 NIV)
There's more to this prayer than just the text above, although that's all that's recorded in scripture. The part that is a model for us is the request. Just as Yeshua told us to pray "give us this day our daily bread and forgive us our debts" Jacob also said "give me food to eat and cloths to wear"
After the "if", Jacob offers the "then" statement. If God provides food to eat and clothing to wear and returns him safely to his father's house.... then the LORD will be his God. In the Lord's prayer there is no if/then statement, but it's appropriate to offer this promise to God - no assumptions! Yes, we are saved in Messiah, Yes, we have been given a new life in Yeshua - but drawing near to God is a process that takes diligent effort. "Take my yoke upon you, for my yoke is easy my burden is light"
If God "gives us this day our daily bread" and "deliver us from evil", what does God expect in return? The Most High gives freely, but is it right to only TAKE from God? Should we not make an if/then statement? Wouldn't it be fair for God to make an if/then statement to us?
If you diligently obey the LORD your God and carefully follow all his commands I give you today, then the LORD your God will set you high above all the nations on earth. Deuteronomy 28:1
This is what we should pray for: a renewed heart to obey Him, to desire to please Him and do His will upon the earth. His will is for us to forgive debts, so He forgives our debt. He desires us to provide daily bread to the hungry, so He gives us our daily bread. He desires for us to deliver our neighbor from evil, so He delivers us from evil. If we diligently obey the LORD and carefully follow all his commands, then He will set us high above all the nations on the earth.
---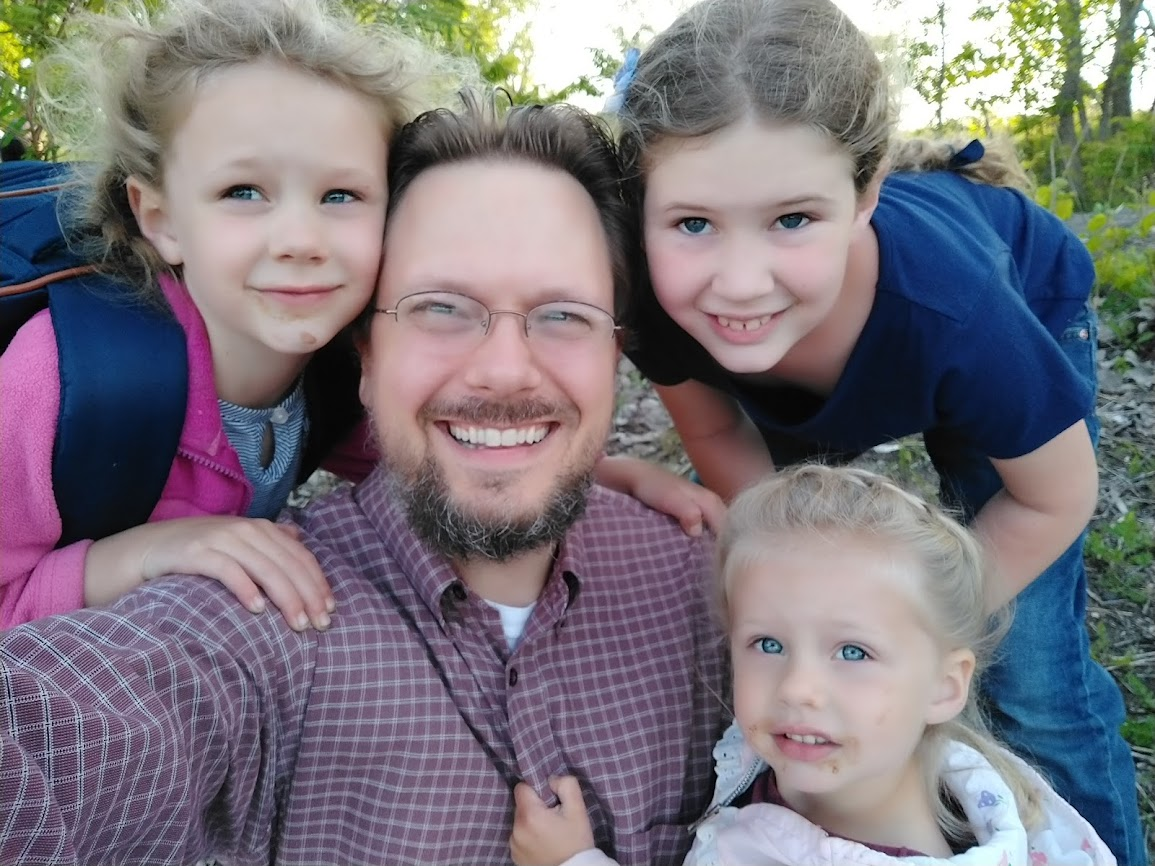 Benjamin Turner: God fearer. Rooted in Messiah. Husband of @lturner. Father of SIX wonderful children. The guy behind the camera. Blockchain enthusiast.
Bless the Most High!

Teach Your Children Liberty from Sin
We encourage parents to teach their children principles of Godliness, beginning with the Word and an understanding who God is and what His Son has done to form a relationship with us.
No one can lay a foundation other than the one already laid, which is Jesus Christ. If anyone builds on this foundation using gold, silver, precious stones, wood, hay, or straw, his workmanship will be evident, because the Day will bring it to light. It will be revealed with fire, and the fire will prove the quality of each man's work. 1 Corinthians 3:11-13
Teach Your children Liberty from Tyranny
Second to this is the principle of self-determination and freedom, lest we loose the ability to teach our children the first principle in future generations.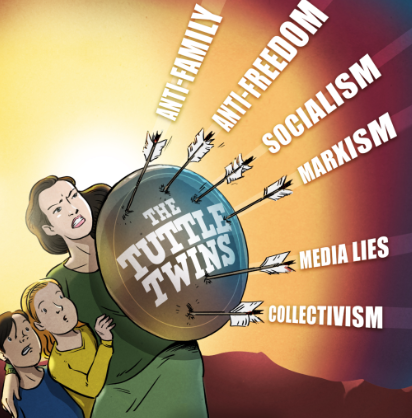 Our children read the Tuttle Twin books, specifically to learn libertarian principles, which most people learn later in life. These books are useful for our family, and yours, to teach children concepts that seem complicated, but are made simple in these books. I am an affiliate for Libertas Publishing, your purchase will help our family grow financially.
Bank Bailout Special!
It's happening, folks. The banks are going under! To educate our children about what is going on, there is a "Bank Bailout Book Bonanza" going on with the Tuttle Twins! Use coupon code FORTY for 40% off your purchase! Check out the books here.

"Politicians like problems because they can claim to have solutions... but their solutions often create even more problems."

alive aliveandthriving ctp cent hive-engine neoxian lassecash proofofbrain vyb
---
---