PAL: NON ACCIPE STERCUS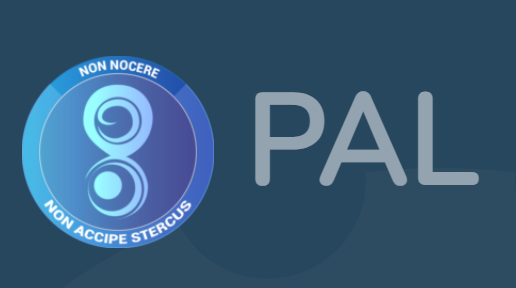 I Believe that PAL is an Under-Appreciated Token
The very first HIVE Token (originally a STEEM Token), PAL has been a long time favorite of mine. It was the first Miner I purchased and it's been slowly accumulating in my wallet ever since.
PAL stands for PEACE, ABUNDANCE and LIBERTY. This is a token designed to promote and encourage these concepts from within the blockchain community.
NON ACCIPE STERCUS
Something stinks in PAL town and we should not accept it without an explanation. The motto of PAL is "Do not accept any feces." It's time to do some investigation into @tony.curation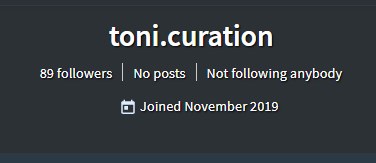 A Strange Occurrence
I've been putting buy orders in for PAL around 0.023 - 0.024 and the very moment I place the order, it is filled! Well, 99.9% was filled, with a tiny fraction remaining. Hmmm...
This transaction happened INSTANTLY... it must be a bot. I repeated this several times and each time the order was filled 99.9%.

BUY order for 100 PAL, 99.999 PAL instantly sold to me.
Ok, so it's a bot. Fine, I think that price is very low, I'll just keep buying PAL at 0.03 HIVE each until @toni.curation runs out of PAL.
He will eventually run out of PAL.
Right? Right?
The Plot Thickens
I was curious just how much PAL this guy has. Thankfully, it's the blockchain, it's no secret. I go to his hive wallet to peek:
First thing I notice before his PAL balance, is his SWAP.HIVE balance. He has close to $1K in SWAP.HIVE.


https://hive-engine.com/?p=balances&a=toni.curation
Ok, he has a LOT of SWAP.HIVE, good for him! But here's where it gets WEIRD.
TONI.CURATION HAS NO PAL!!!!!
I looked and was SHOCKED to discover he has hardly ANY PAL balance!!!!!
https://www.palnet.io/@toni.curation/transfers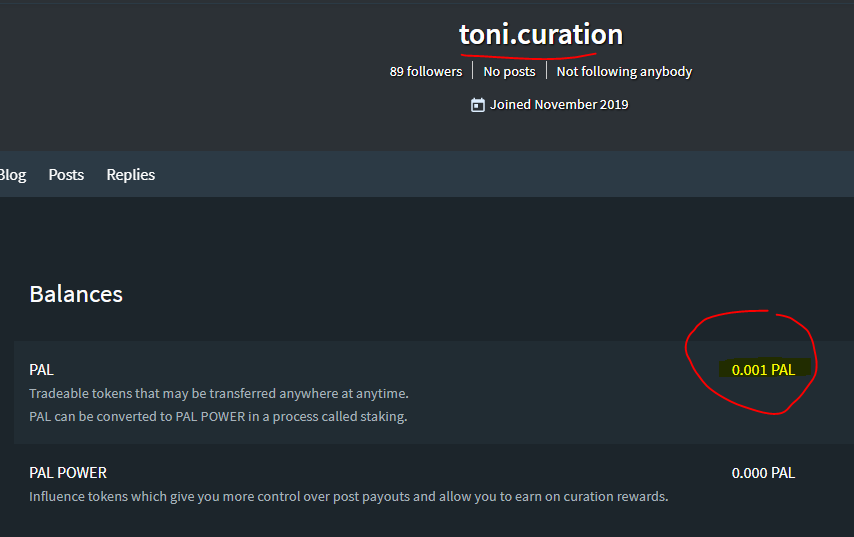 I'm not making this up, check it yourself. @toni.curation has hardly any PAL BALANCE at all! Yet he's buying my HIVE by spending his (mysterious) PAL tokens.
What's going on here? Where is this PAL coming from?
OK, Let's Try This Again
Knowing @toni.curation has no PAL, I try placing another buy order in. I know he can't fulfill it.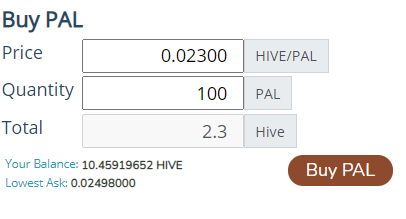 BOOM, INSTANTLY, HE FILLS 99.9% OF THE BUY ORDER!
https://he.dtools.dev/@toni.curation


WHAAAAAAT?
If Only I Could Sell Unlimited Tokens I Don't Own!
This guy (bot) seems to have a bottomless supply of PAL tokens. Any buy order over a certain amount (0.023) get's instantly filled 99.9%... just waiting for the next seller to buyer to offer a higher bid.
0.023 is a good price for PAL, but if there are mysterious players out there with unlimited amount of PAL (with no record on the blockchain) the price will never reach the levels it should in a free market.
Where is the transparency in that? How do we achieve peace and liberty? By creating a false abundance? This is not good.
Am I Being Suckered?
This bot, or whoever he is, will take my HIVE and sell me PAL, while his balance sheet continues to grow and grow. PAL isn't subtracted, but SWAP.HIVE goes up and up.
He's not on the PAL richlist at all. So, @toni.curation is selling me all this PAL and he's nowhere on this list? Where is he getting the PAL tokens from?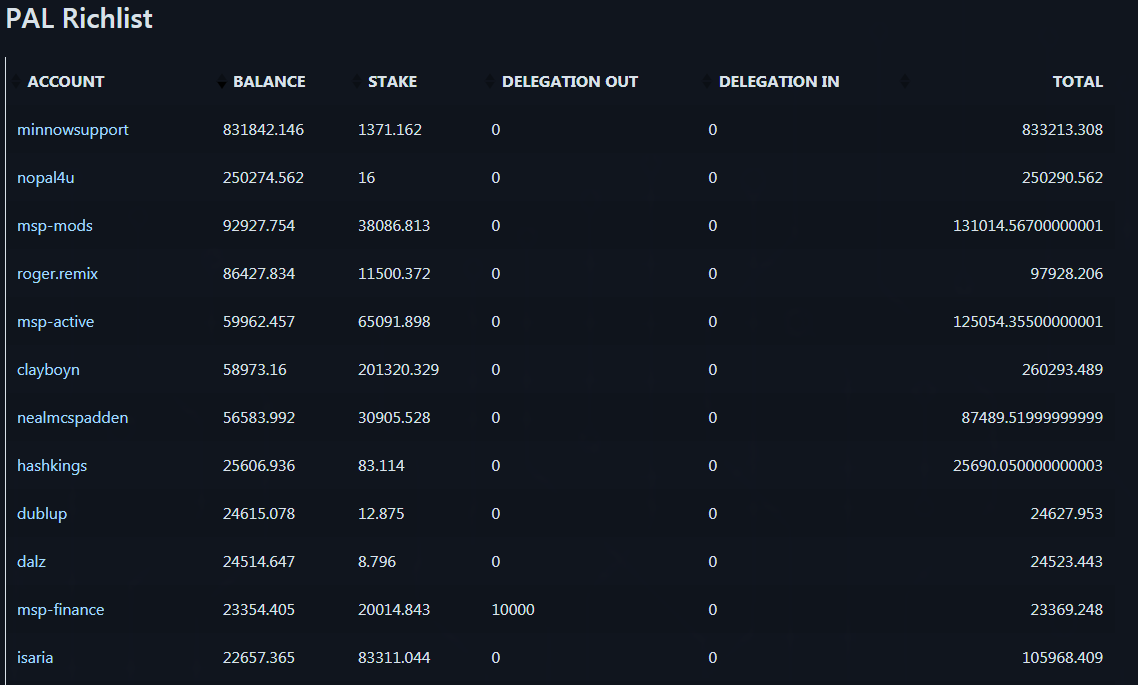 https://leodex.io/richlist/PAL
Ok HIVE Detectives, What's Going on Here?
The blockchain is transparent and forbids funny business like this. You can't have a balance that's not reported, you can't have an account with unlimited and invisible tokens.
Tagging a few HIVE users with detective skills:
@aggroed
@apshamilton
@ecoinstant
Any insight into this is appreciated. Strange thing to discover!
Posted Using LeoFinance Beta
---
---