MENE 24K Jewelry: A Certain Investment for Uncertain Times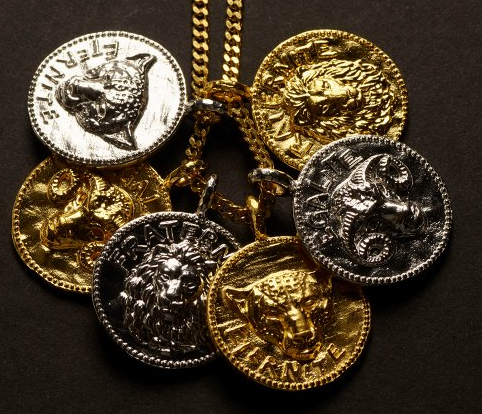 A Certain Investment for Uncertain Times
We live in uncertain times, especially on the economic front. All througout history, a type of money has been established for economic trade. It's precious metal. Gold, silver, platinum.
Banks know this, but don't want you to know this. They want metal prices low, so they can buy more up for their vaults. Why? Most bank vaults are empty and they're scrambling to fill them!
What the Banks Don't Want You to Know
The US Mint had to "suspend" production because the market cannot support demand. Why? Bank of American took delivery of 25 MILLION ounces of silver! How much more gold and platinum!
They don't want demand for silver and gold, because they're in a buying frenzy. Once the narrative turns, they will be the ones holding the bag (of gold!)
But the opportunity is here NOW to get your gold collection started - or if you already have a pile, get it growing!
24K Jewelry is the safest way to store wealth, as it is not bullion. Governments may make an "emergency" decree to steal bullion bars and rounds, but never in history have they ever had the right to steal JEWELRY.
Gold is Lawful Money
It may come as a shock, but US money is not legal tender according to the US constitution. The United States of America (STATE) must outlaw any paper notes that are irredemable for gold and silver coins. Any paper notes claiming to be "legal tender".

Is "this note" a gold or silver coin? No? Is is redeemable for gold or silver coin? No? Then it cannot be legal tender. It might be "accepted", but it's not "legal".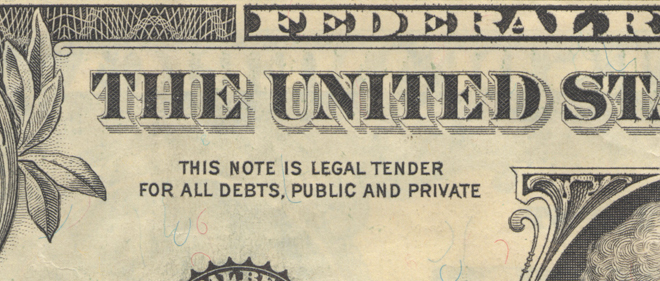 The Federal Reserve admits their crime right on their fraud note.
MENE is Money
The origin of the word "money" comes from the aramaic word MENE (pronounced men-nay). It's a measurement of weight, used for precious metals. The weight of a product such as grain was measured in "MENE", an equal weight in gold. Eventually the term "MENE" became known as MONEY.
A measurement of value by weight.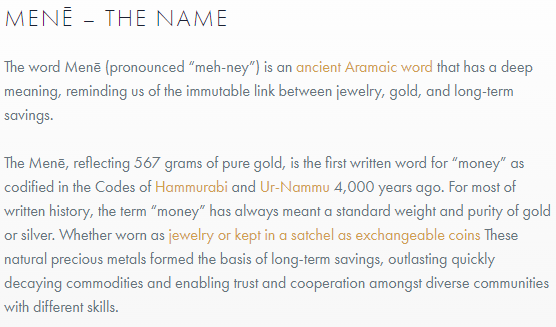 Trading your "money" for MENE
If you are interested in learning more about MENE click on the link for $5.00 off your first purchase.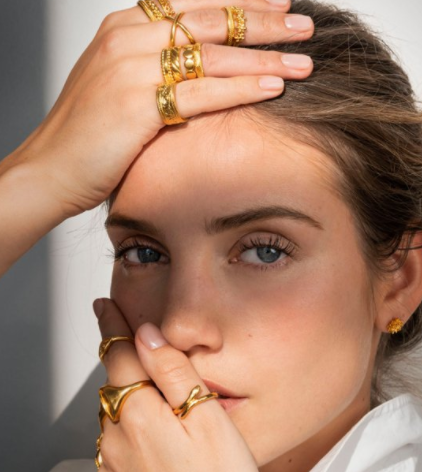 ---
---