It's Time to Go Xtreme... What is CTPX.IO????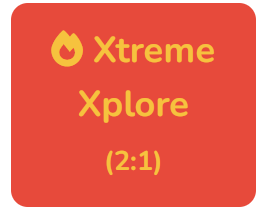 What is CTPX?
That's the obvious question. Who cares about "Xtreme Xplore" if we don't know what it means? Fair.... fair.
So, let's learn about CTPX!
CTPX.io is website designed to both promote and discover content. It is also a way to earn Xplore tokens (in app tokens) and CTP tokens (tradeable on hive-engine).
This site incentives the viewing of websites by offering an hourly chance to win CTP tokens. And not just a few tokens... we're talking 10's of thousands of tokens already! And many many more still available yet to come!

Those in the Know
If you've been using CTPX, then you probably have won at least some CTP tokens. I've been using it off and on and managed to win over 2.6K tokens, worth about 26 HIVE. Not too shabby!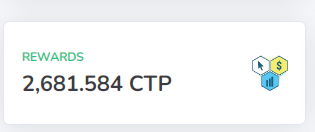 I've been doing a lot of xploring (viewing websites) and after some simple math, I realized I was earning about 0.20 CTP tokens per click. You're mileage may vary, since there is an element of chance involved.
Enough About Me, Let's Talk about You
I only mention my own winnings to encourage you to join in the fun and show that it's the real deal. Both for winning tokens, but also for promoting your own webites, blog... or even your HIVE posts!
There are two or three ways to use CTPX.io: as a content provider, or as an "xplorer" or as both!
Using CTPX as a Content Producer
Are you a content producer? Of course you are! If you're on HIVE it's likely you're a content producer!
As a content producer, you can promote your website through advertising it on the website, or contribute your site to be xplored. Sites are displayed using XPLORE tokens, each token representing one website view. XPLORE tokens can be purchased with cash or crypto. You can also earn XPLORE tokens by doing some xploring yourself!

My Tuttle Twins page will have five views once they show up in the queue!
You're going to get some feedback on your site by xplorers, which is very helpful in understanding which sites are most successful and appreciated. Or if your site needs some work. :-)
Using CTPX as an XPLORER
As an xplorer, you earn XPLORE tokens simply by viewing sites! Each site comes up on your screen for about 15 seconds. There is a minimum amount of time you stay on the page to earn credit. Once the timer is up, a screen pops up like this: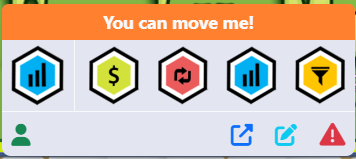 You click on the icon on the right that matches the one on the left - in this case it's the blue hexagon with the lines. Once you click on it, you instantly earn XPLORE tokens, which are useful if you are promoting your own site! The ratio is 3:1, that is 3 sites xplored to 1 site viewed, so that's 0.33 XPLORE tokens per site.

When it's "Xtreme" time, that changes to 2:1, that is 2 sites xplored to 1 site viewed, resulting in 0.50 XPLORE tokens per site!
Didn't you Say Something About CTP tokens?
Yes I did! Let's talk CTP tokens.
The incentive to sit and click (besides the in-app XPLORE tokens) is the opportunity to win CTP tokens. Every hour there is a drawing for a batch of CTP tokens, usually between 30-50 tokens per hour. Every 10 websites that you XPLORE within that hour, earns you a ticket!

It's amazing seeing all the prize winners listed, hour by hour. It's great incentive to get clicking!!!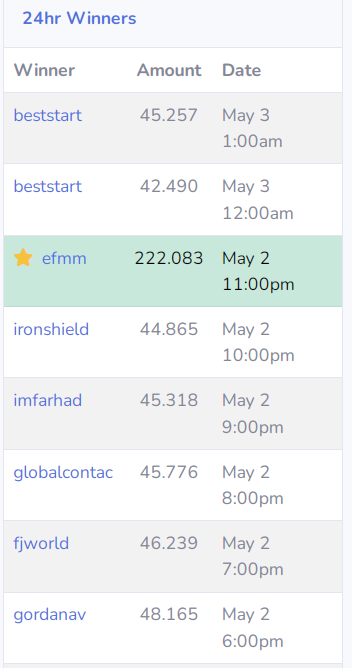 If you noticed that @efmm won extra, that's because a random hour every day gets a bonus about 5x the normal winnings. CRAAAAZY!
If you are diligent and xplore 100 pages within the hour, that's 10 tickets for the drawing. It's difficult to say just how many tickets are in each hour, but 10 will give an xplorer a decent chance to win that hour. If you are extra diligent and xplore 100 pages another hour, that's yet another 10 ticket chance for that hour... and so on and so on.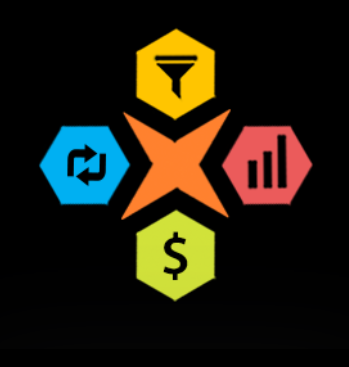 Conclusion
I hope that this explanation made things simplier, not more complicated! I'm happy to help anyone who is still confused about CTPX, and if I can't, the team is very generous with help and support.
So here is your chance to go Xtreme with CTPX.io to earn XPLORE tokens and possibly win CTP tokens every hour.
IF you sign up with CTPX.ioafter reading this post, let me know in the comments for some fun tips!!!
---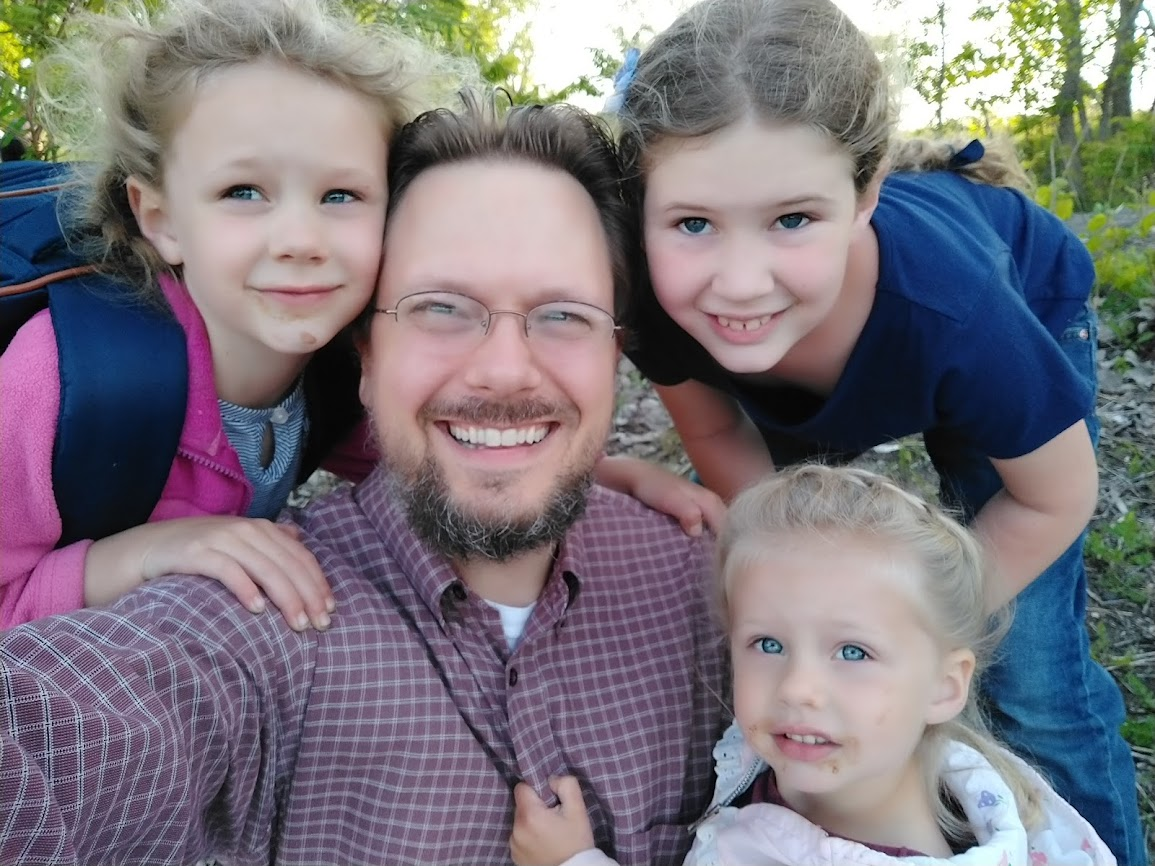 Benjamin Turner: God fearer. Rooted in Messiah. Husband of @lturner. Father of SIX wonderful children. The guy behind the camera. Blockchain enthusiast.
Bless the Most High!

Teach Your Children Liberty from Sin
We encourage parents to teach their children principles of Godliness, beginning with the Word and an understanding who God is and what His Son has done to form a relationship with us.
No one can lay a foundation other than the one already laid, which is Jesus Christ. If anyone builds on this foundation using gold, silver, precious stones, wood, hay, or straw, his workmanship will be evident, because the Day will bring it to light. It will be revealed with fire, and the fire will prove the quality of each man's work. 1 Corinthians 3:11-13
Teach Your children Liberty from Tyranny
Second to this is the principle of self-determination and freedom, lest we loose the ability to teach our children the first principle in future generations.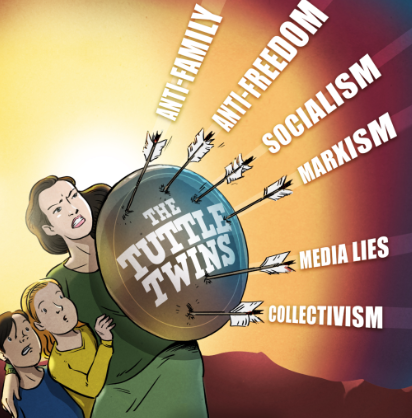 Our children read the Tuttle Twin books, specifically to learn libertarian principles, which most people learn later in life. These books are useful for our family, and yours, to teach children concepts that seem complicated, but are made simple in these books. I am an affiliate for Libertas Publishing, your purchase will help our family grow financially.
Bank Bailout Special!
It's happening, folks. The banks are going under! To educate our children about what is going on, there is a "Bank Bailout Book Bonanza" going on with the Tuttle Twins! Use coupon code FORTY for 40% off your purchase! Check out the books here.

"Politicians like problems because they can claim to have solutions... but their solutions often create even more problems."

---
---