It Finally Happened: ALIVEM is SOLD OUT!!!
It's Been A Long Time Coming!
ALIVEM token has been sold out at 10 HIVE each. From now on, the new ALIVEM price-point will be 20 HIVE each. Congrats to everyone who has invested at the lower price-point, and congrats to everyone who is savvy enough to buy in at 20 since it's only a matter of time before it's 40 HIVE each.
https://hive-engine.com/trade/ALIVEM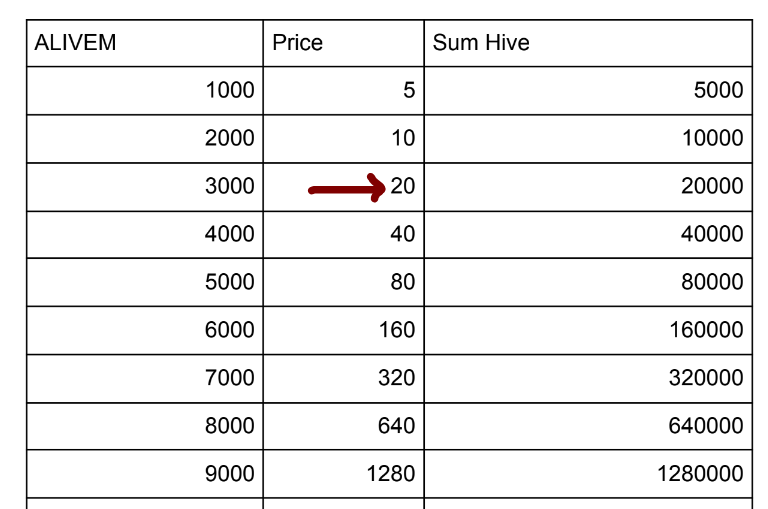 ALIVE and ALIVEM Whitepaper
When ALIVEM was first issued it was offered for sale at 5 HIVE each, a fantastic deal for early investors. Every hour, 20 winners receive ALIVE token amounting to a total of about 400 ALIVE per day.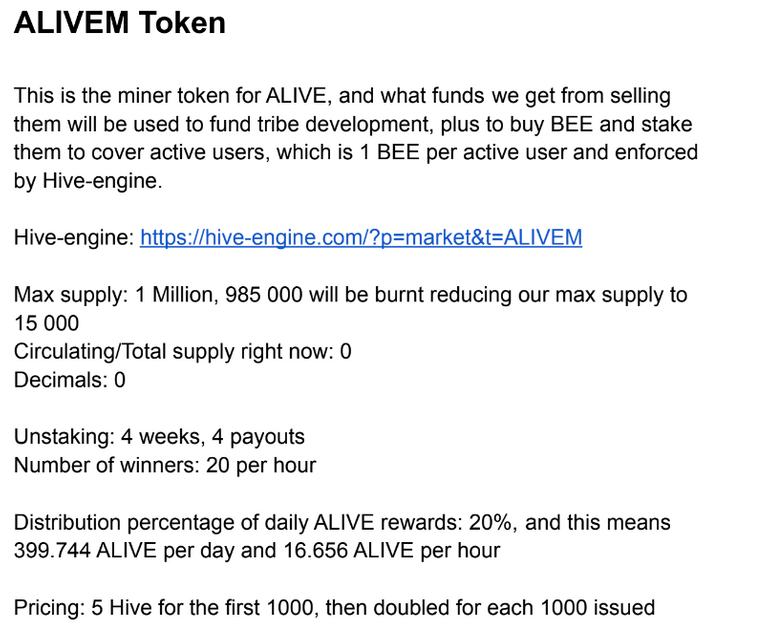 ALIVE and ALIVEM Whitepaper
One of the beauties of ALIVEM is that it has a built in value increase. Only the first 1000 ALIVEM tokens would be sold for 5 HIVE each, then the next 1000 ALIVEM tokens would be sold for 10 HIVE each.
Now here we are: Once all 1000 tokens have sold at 10 HIVE each, the next batch will be sold for 20 HIVE each. ALIVEM has effectively quadrupled (4x) in value since it was first launched.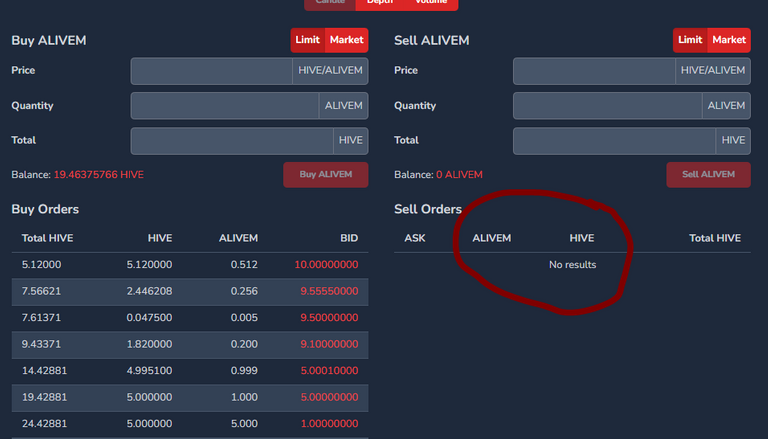 Uri2020 is a Champion
I was about to make a purchase of ALIVEM tokens and was shocked to discover it was sold out. Looking at the buy history, we see that Uri2020 made a major investment in ALIVE tokens today. His ALIVEM purchase cost him 1337 HIVE, a good investment that only the "elite" would recognize.

What Does This Mean for the Future of ALIVEM?
A couple of things:
The amount of ALIVEM awarded out from the staking and burning contest will now be cut in half... unless ALIVE token also doubles in value, which I think it eventually will.

Bids are about to go above 10 Hive, probably fairly quickly. If anyone wants to make a quick profit, they will be able to sell their ALIVEM for 11 - 15 or higher in the coming days. The new sell price will be 20 HIVE.

As ALIVE continues to grow, demand for the next 1000 ALIVEM tokens will increase even at it's increased price point. Once these 1000 tokens sell @ 20 HIVE each, the next 1000 will be selling @ 40 HIVE each.
A Few Thoughts
This really shows the demand for ALIVE tokens, many people have an ALIVE stake from all of the !ALIVE tips on comments. We have watched ALIVE tokens slowly and steadily grow over the months. When I first began blogging using the ALIVE tag (about a year ago) it was around 0.02 HIVE, since then it has more than doubled to 0.04 HIVE. Just the same as ALIVEM. That means, if the trend continues, we will see ALIVE token at 0.08 HIVE each by spring of next year.
Investing in ALIVEM (even at 20 HIVE each) will ensure you have ALIVE tokens in your stack, even if you don't use the ALIVE tag. You can get a share of those 400 ALIVE tokens which are freshly minted every day.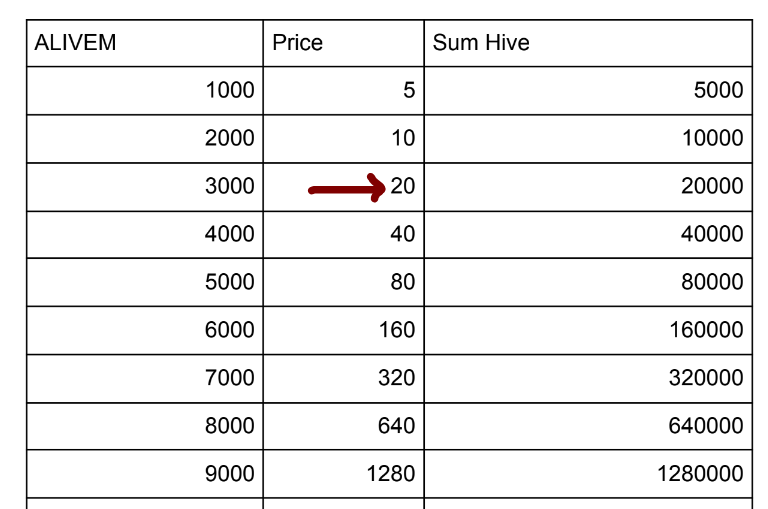 ALIVE and ALIVEM Whitepaper
One of my favorite parts of the ALIVE tribe is that it's always innovating and improving. Offering new and exciting opportunities to grow and to invest. I hope to see a diesel pool someday that would open up yet another opportunity to invest and make it easier to exchange from ALIVE to other tokens.
The Future Looks Bright for ALIVE and ALIVEM
I don't want to sound like I'm "shiling" for alive tribe, really I'm just excited to see the ALIVEM token sold out. I didn't expect this until much later this year, but because of the actions of a savvy investor, the future is NOW.
What are your thoughts? Would you purchase ALIVEM at 20 HIVE? What do you think the sell price of ALIVE token will be by the end of the year? Is it reasonable to speculate a 0.08 HIVE price-point by 2024?
I love to hear from you!
---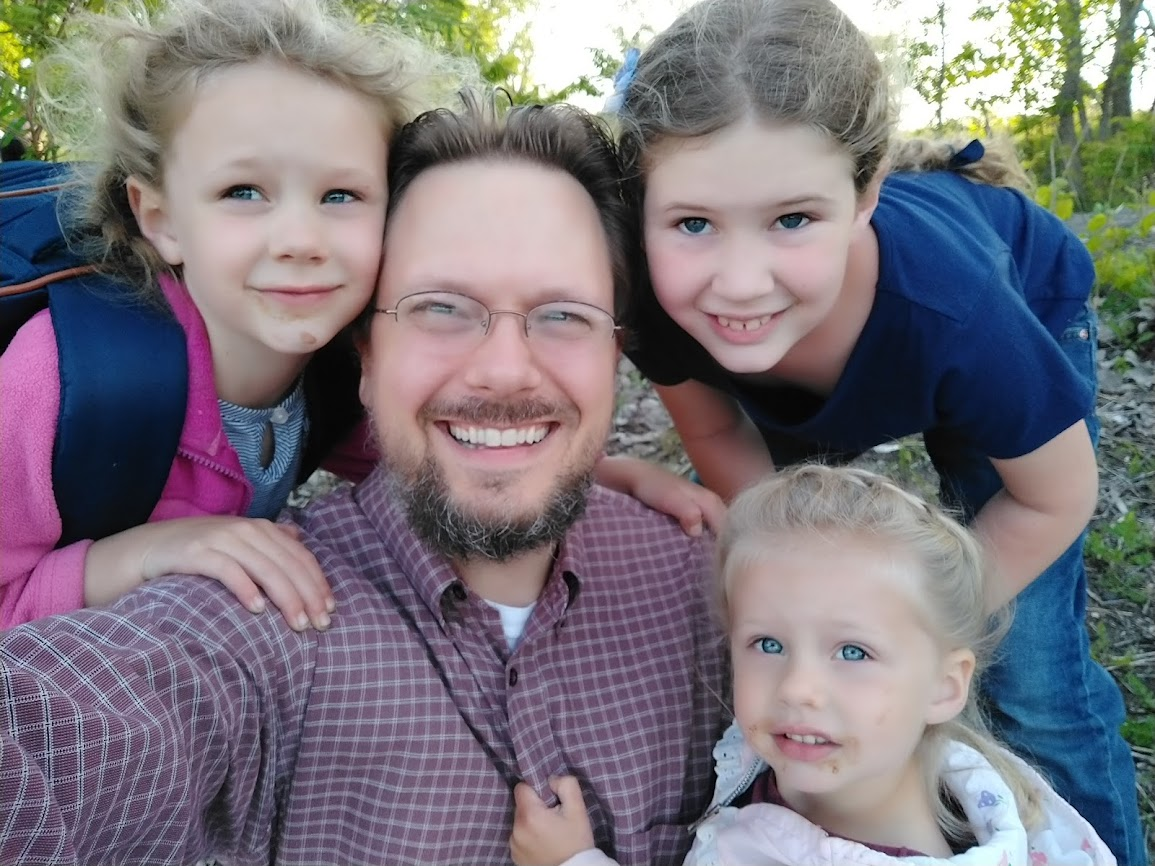 Benjamin Turner: God fearer. Rooted in Messiah. Husband of @lturner. Father of SIX wonderful children. The guy behind the camera. Blockchain enthusiast.
Bless the Most High!

Teach Your Children Liberty from Sin
We encourage parents to teach their children principles of Godliness, beginning with the Word and an understanding who God is and what His Son has done to form a relationship with us.
No one can lay a foundation other than the one already laid, which is Jesus Christ. If anyone builds on this foundation using gold, silver, precious stones, wood, hay, or straw, his workmanship will be evident, because the Day will bring it to light. It will be revealed with fire, and the fire will prove the quality of each man's work. 1 Corinthians 3:11-13
Teach Your children Liberty from Tyranny
Second to this is the principle of self-determination and freedom, lest we loose the ability to teach our children the first principle in future generations. Our children read the Tuttle Twin books, specifically to learn libertarian principles, which most people learn later in life. These books are useful for our family, and yours, to teach children concepts that seem complicated, but are made simple in these books. I am an affiliate for Libertas Publishing, your purchase will help our family grow financially.
Use coupon code FORTY for 40% off your purchase! Check out the books here.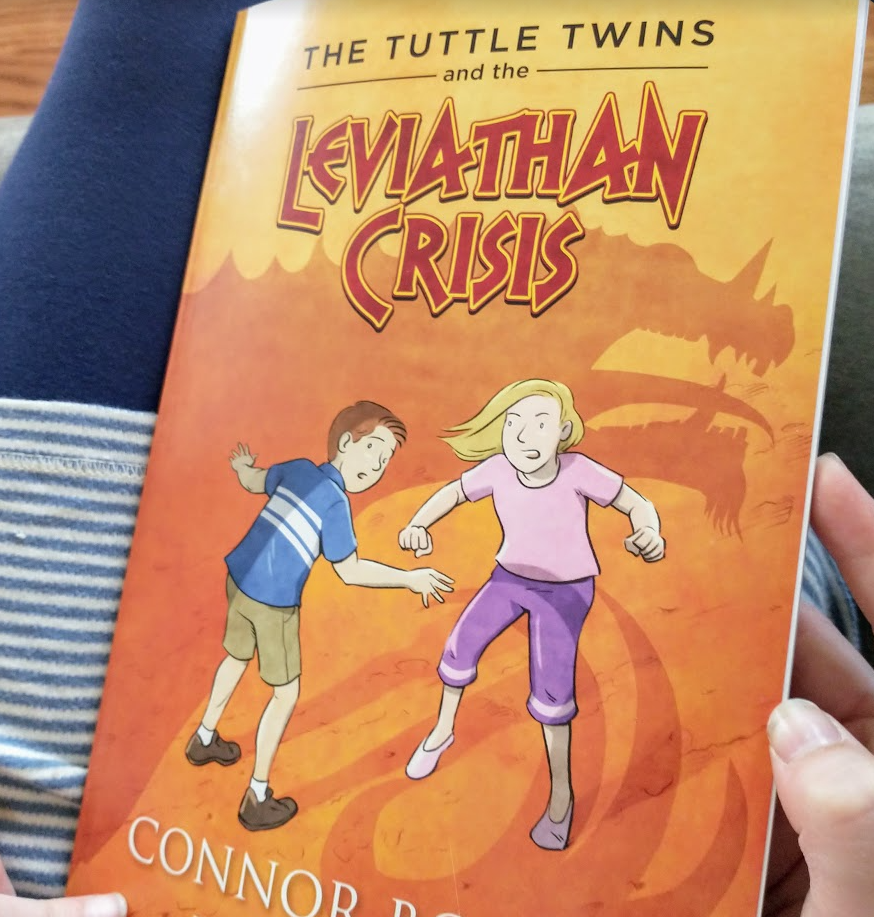 "Politicians like problems because they can claim to have solutions... but their solutions often create even more problems."
---
---