I Won the NFL Sweepstake! Custom Silver Token!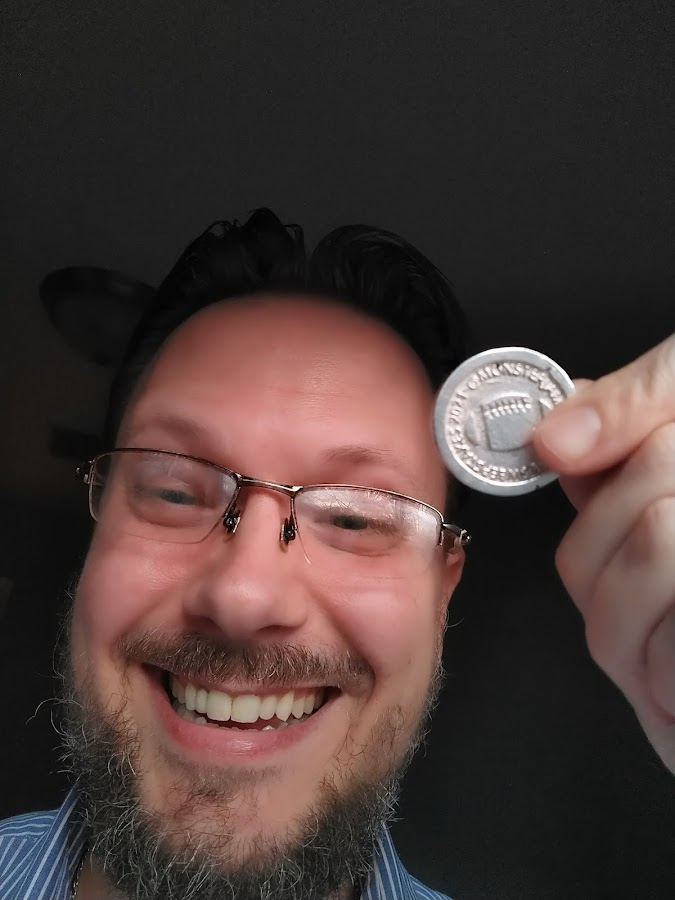 Wow, What a Surprise!
I participated in the NFL sweepstakes put on by @monsterjamgold. Game by game, I stayed in the running until finally it was down to the final two.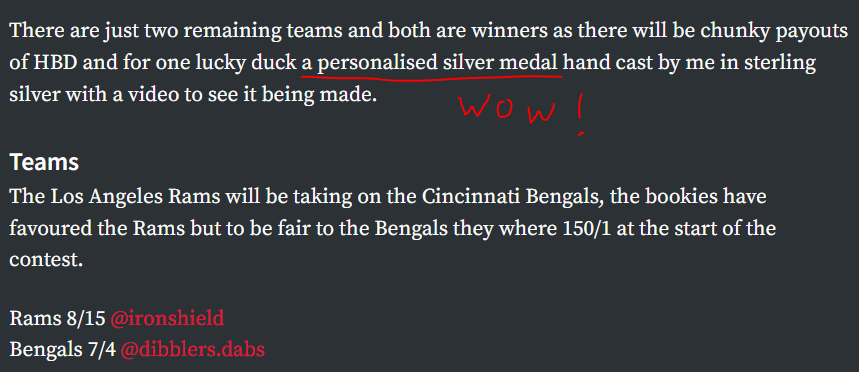 I was assigned the RAMS and as most know they did win the superbowl!
Appreciate the Tokens, Over the Moon with the Silver ROUND
The prize for winning was very generous, all sorts of good coins and tokens... but the real prize is the personalized sterling silver metal.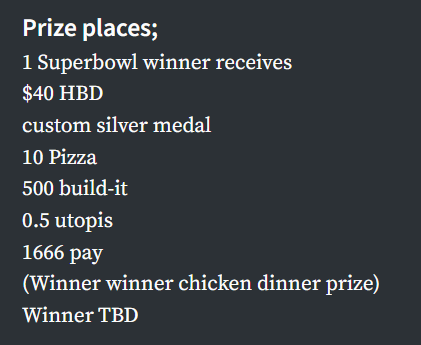 I Got To Watch it Being Made
From scrap jewelry, to a beautiful silver round, we got to see the process of making this token!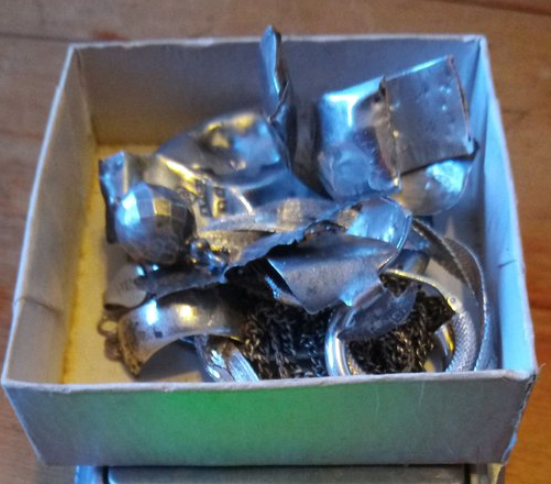 All the Way from the UK!
This token made a long trip over the ocean to get here, and when it arrived I was almost giddy.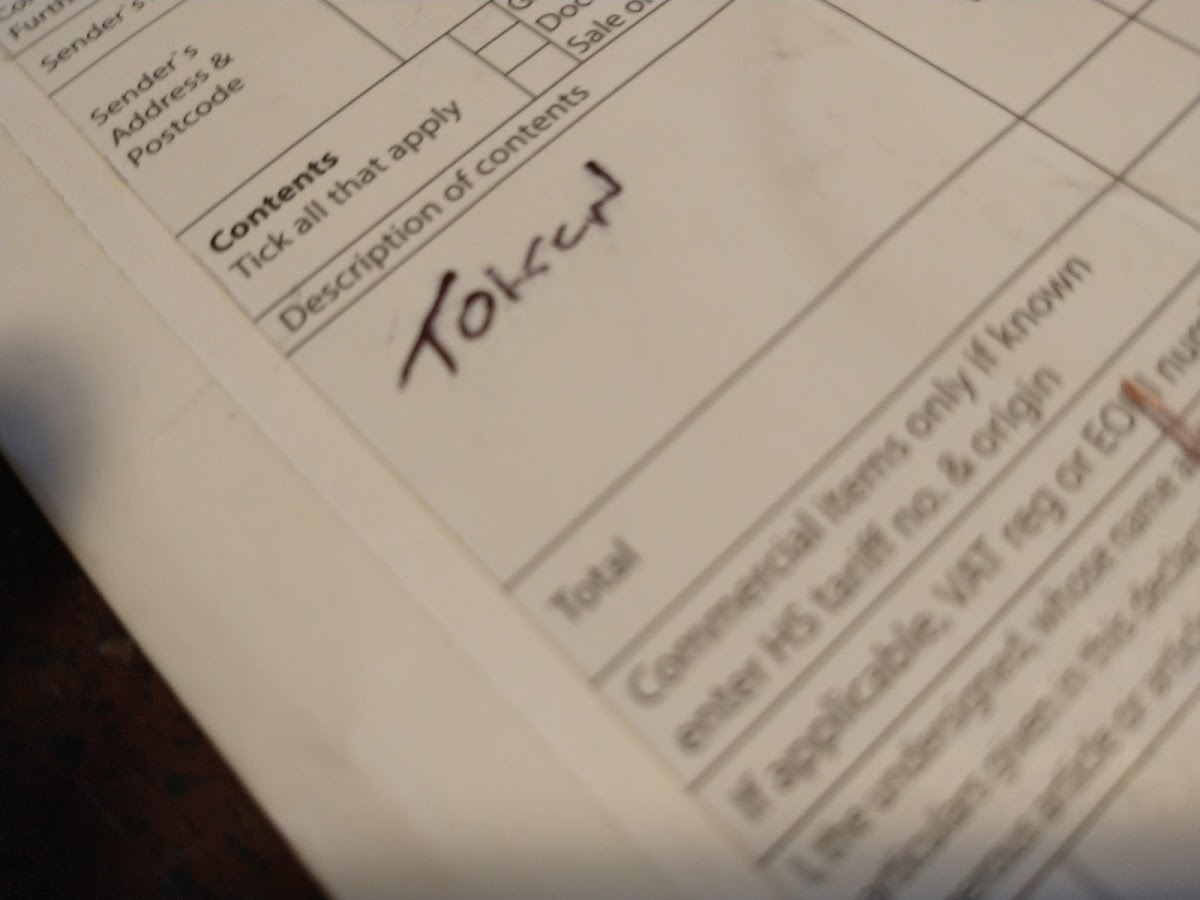 I was going to wait until today (Sunday) to open it, but @monsterjamgold asked me if it arrived via discord and he twisted my arm to open it right THEN.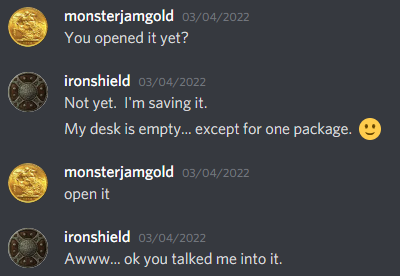 The Goods
After opening the a package and the "sweet 16" card, I saw not one but TWO silver items inside.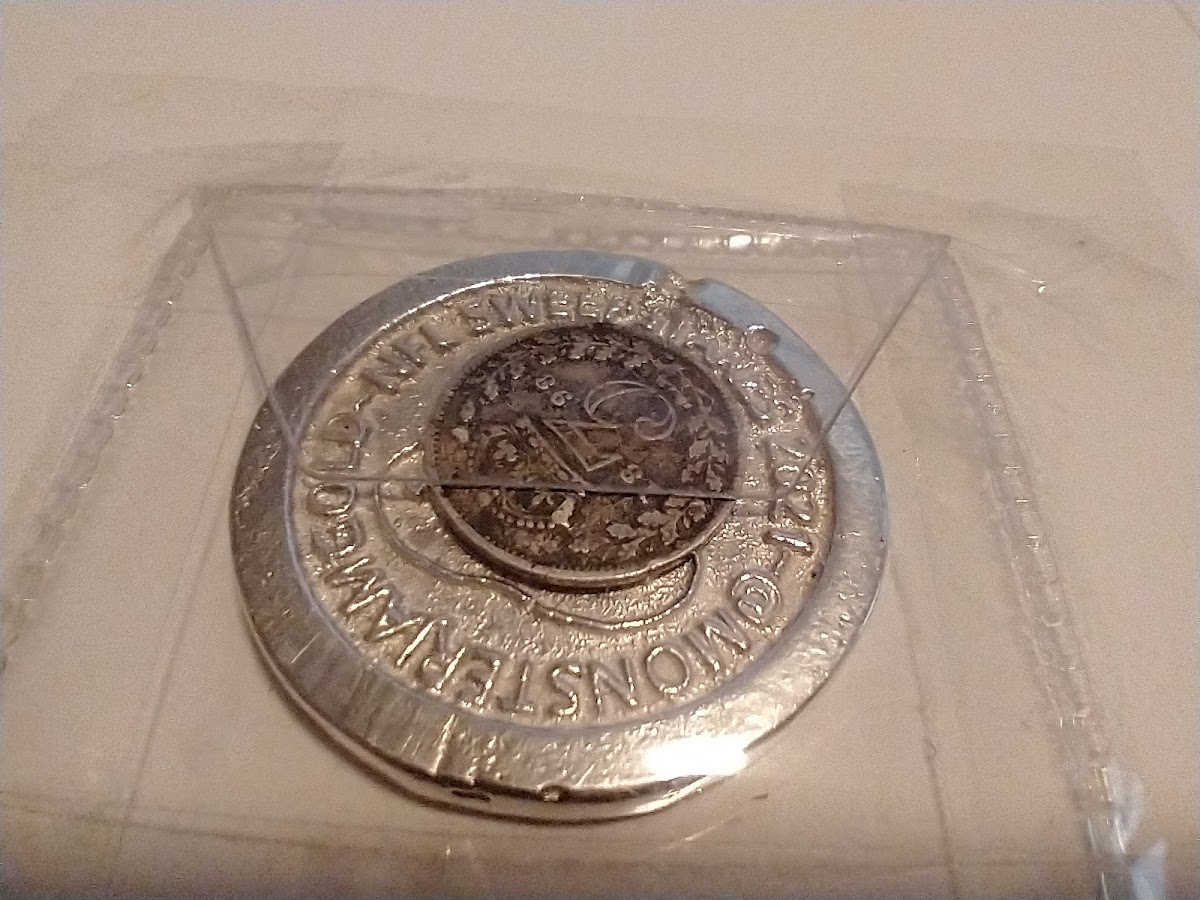 @monsterjamgold included another special gift for my wife, a Victorian coin from the 19th century. Woah, cool!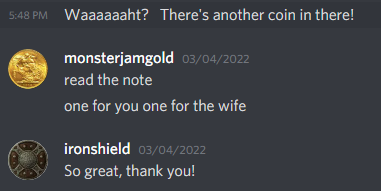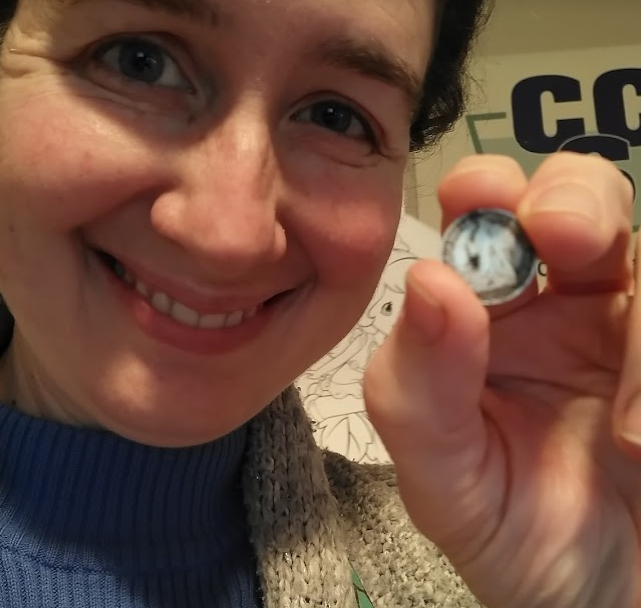 The Token
This token is 1 out of 1, there is no other like it in existence. Not only that, but it is personalized with @ironshield written right on it. The only silver coin in my collection with my HIVE/STEEM handle on it!
I really like how it turned out, especially having watched it being made!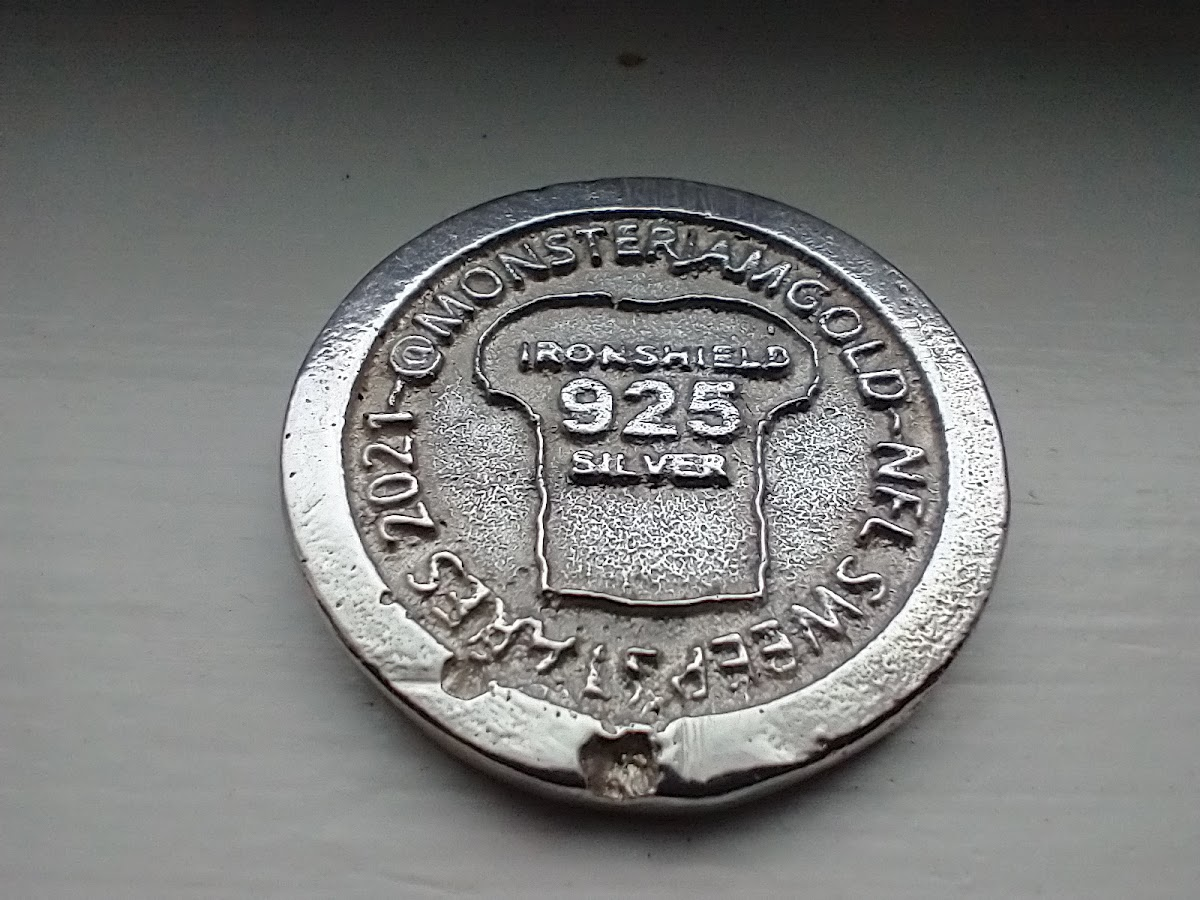 This is a very special prize, the entire experience has been wonderful. Seeing it be made on YT, all the photos and updates, communication via discord, opening it while chatting was especially enjoyable and the surprise gift for my wife, all of it was a great experience!!!!!
We could not be more grateful for this gift (even if it was a prize) and all the time and energy you put into it.
I hope you have many more AG pour projects, as it looks like a lot of fun!
Thank you again!!!!
---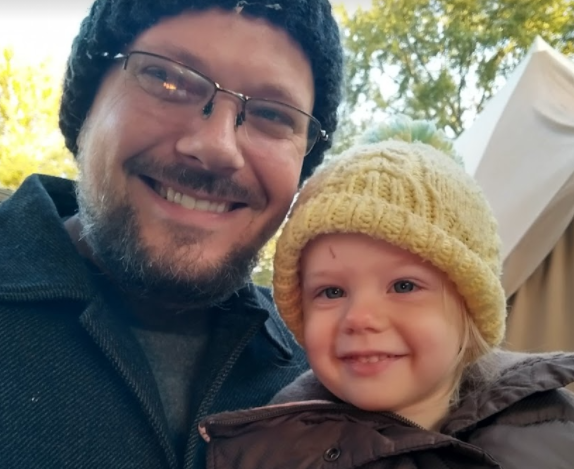 Benjamin Turner: God fearer. Rooted in Messiah. Husband of @lturner. Father of SIX (!!!) wonderful children. The guy behind the camera. Blockchain enthusiast.
Bless the Most High!

Posted Using LeoFinance Beta
---
---